Renovating a home in Singapore can be quite the challenge, especially when you're faced with space constraints. After all, we wouldn't usually associate a 95sqm (or less) apartment with the word spacious. Thankfully though, we've learnt to get creative with interior design! Not convinced? Perhaps these following 10 hacks might change your mind.
1. Skip bulky false ceilings
Doing up false ceilings is an excellent way to hide wires and aircon trunkings. However, those with ornate designs can  overwhelm a small space or even lower the ceiling. Why not choose a minimalist false ceiling and focus on lighting, like this apartment?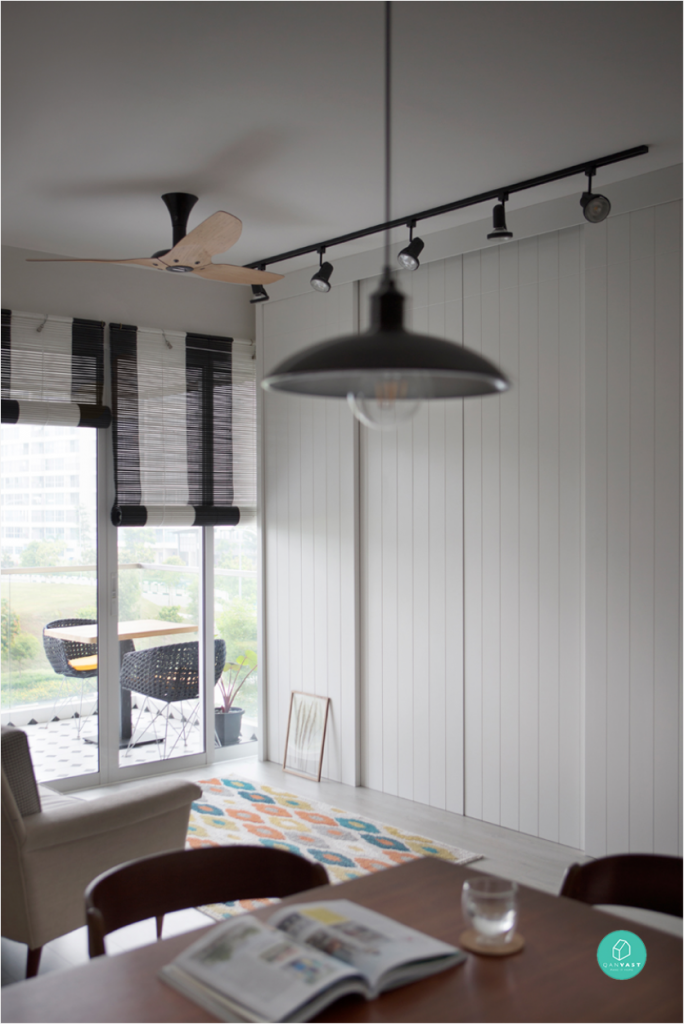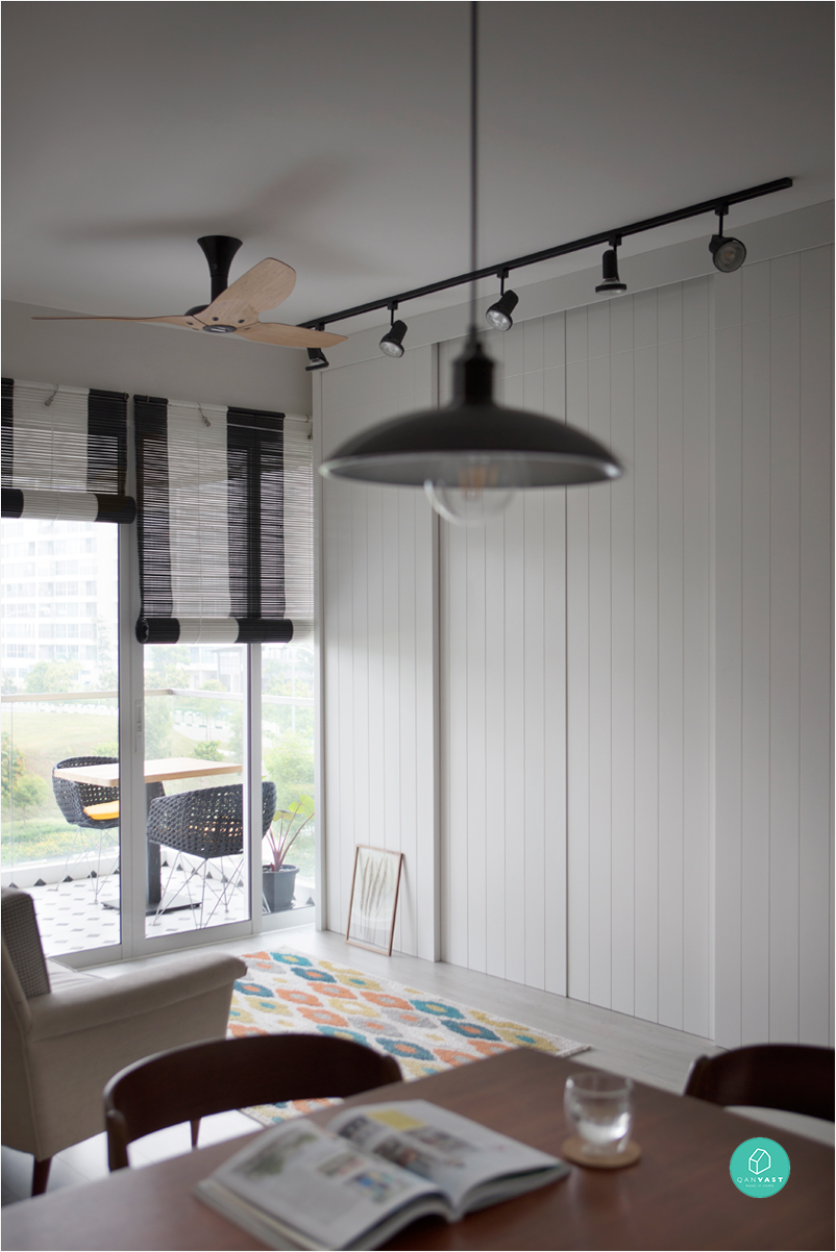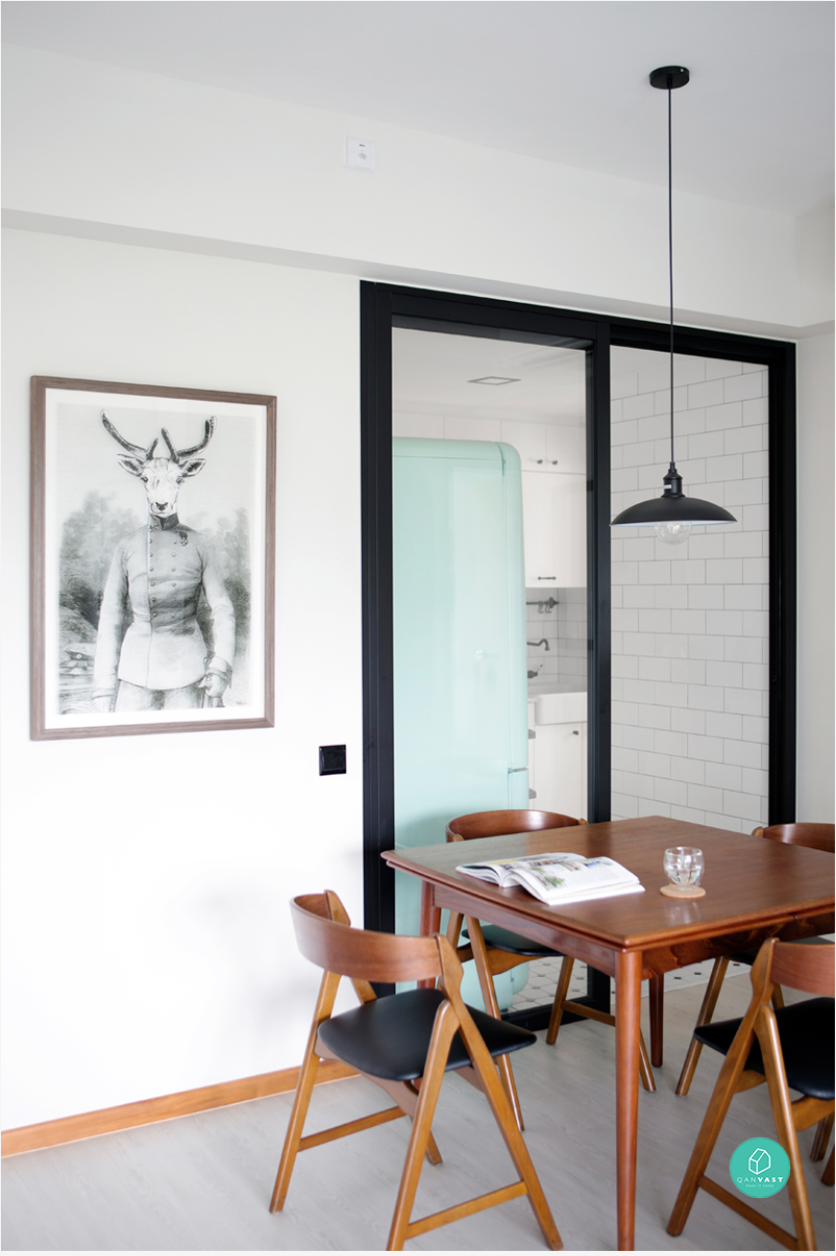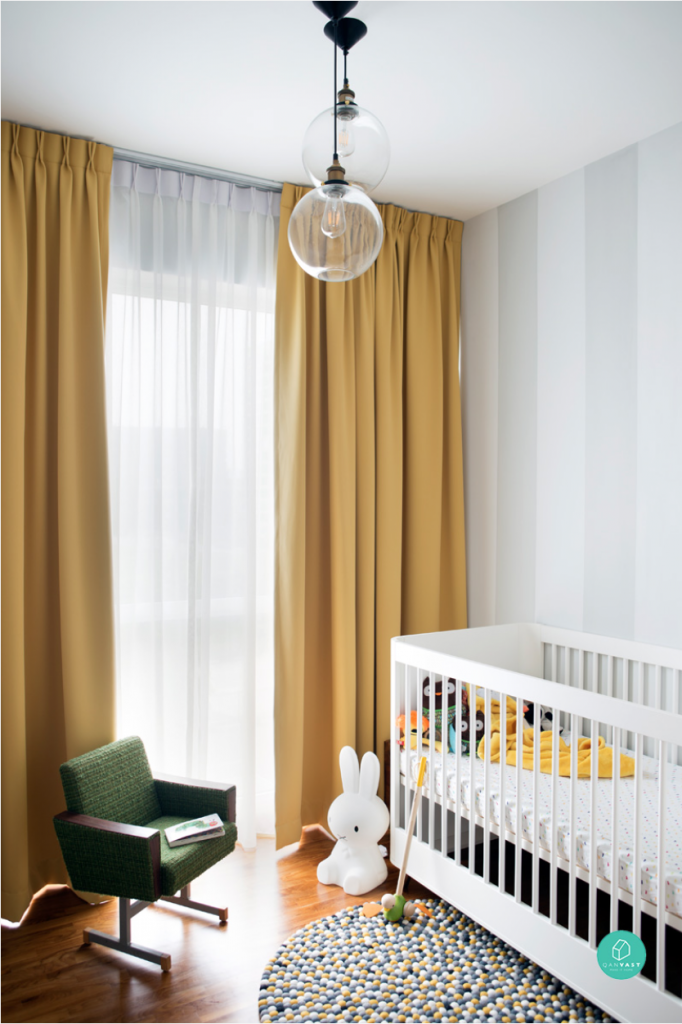 Interior Designer: Green and Lush
Location: Tampines (EC, 79sqm)
Cost of Renovation: $30,000
2. Use simple colours to brighten up the space
From the light colours that make the room feel open and airy to the customized TV console that's sleek and functional, this apartment is proof that sticking to a simple colour scheme and making smart furniture choices can make all the difference to their apartment.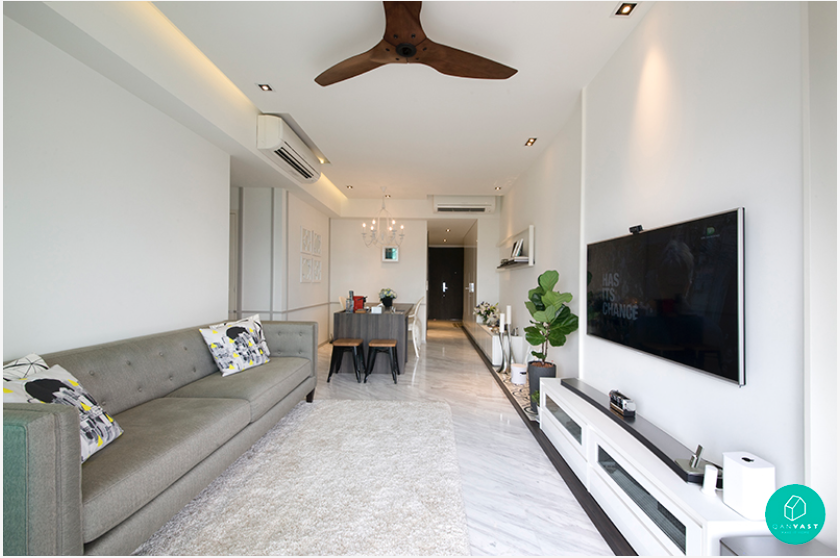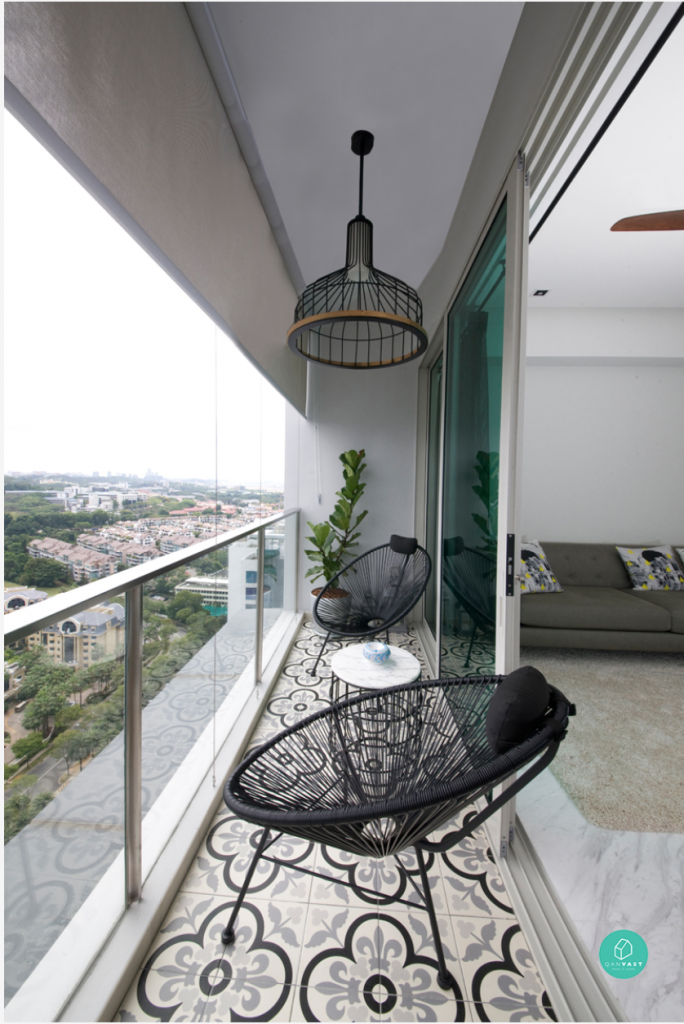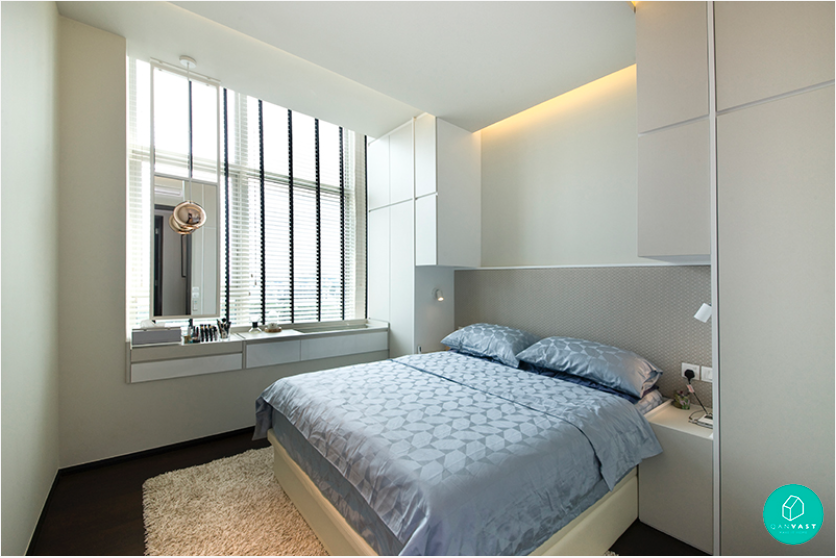 Interior Designer: Habit
Location: The Vision (Condo, 76sqm)
Cost of Renovation: $56,000
3. Make every inch count with customisation
With customised storage, you can reduce clutter and give the impression of extra space. This dining area is a cozy corner to have private conversations over tea while the platform bed comes with pull-out drawers for extra storage.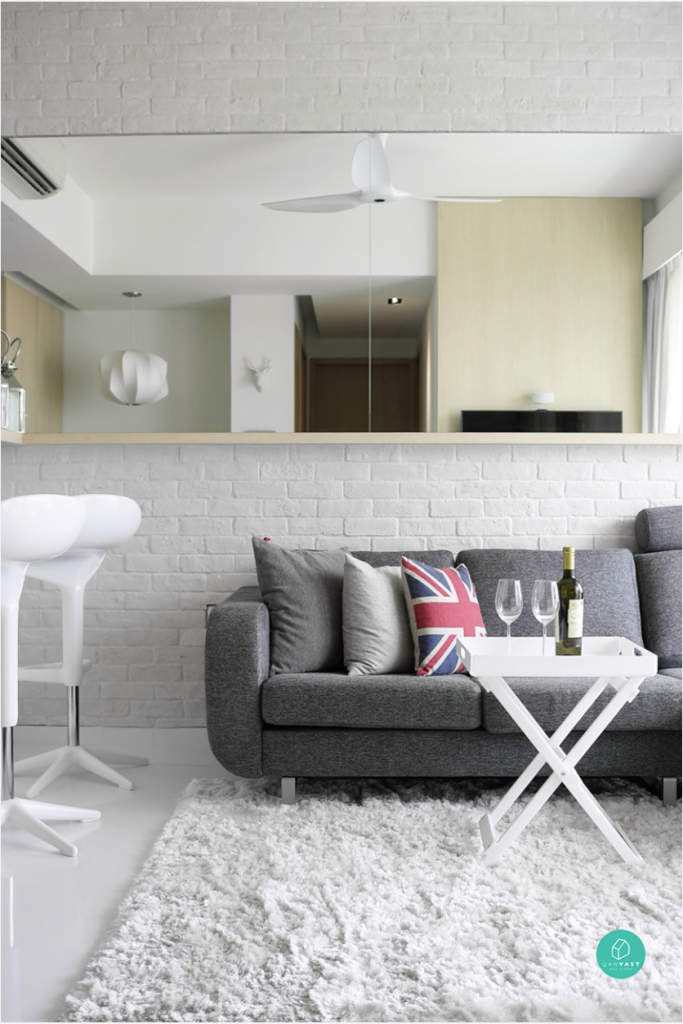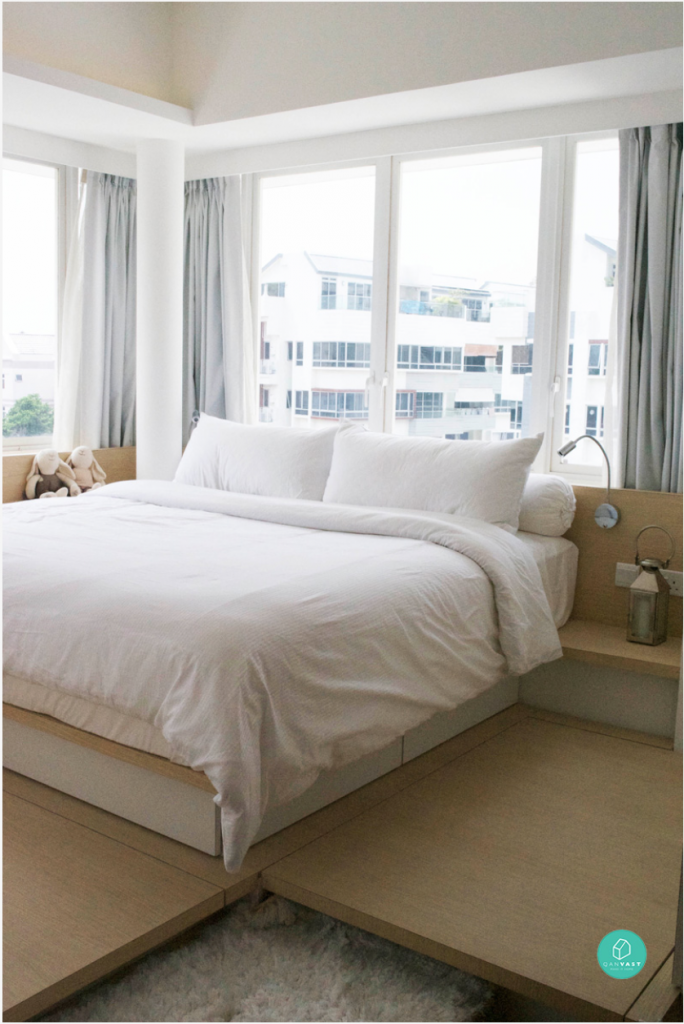 Architect: Studio JP
Location: Telok Kurau (Condo, 60sqm)
4. Furniture with exposed legs is key
When you have a small living room, it's best to give bulky and cumbersome furniture a miss. Instead, opt for small pieces of furniture with exposed legs. The exposed legs give the illusion of spaciousness and allow light to filter through, creating a sense of lightness as the tables and chairs look like they are floating on air.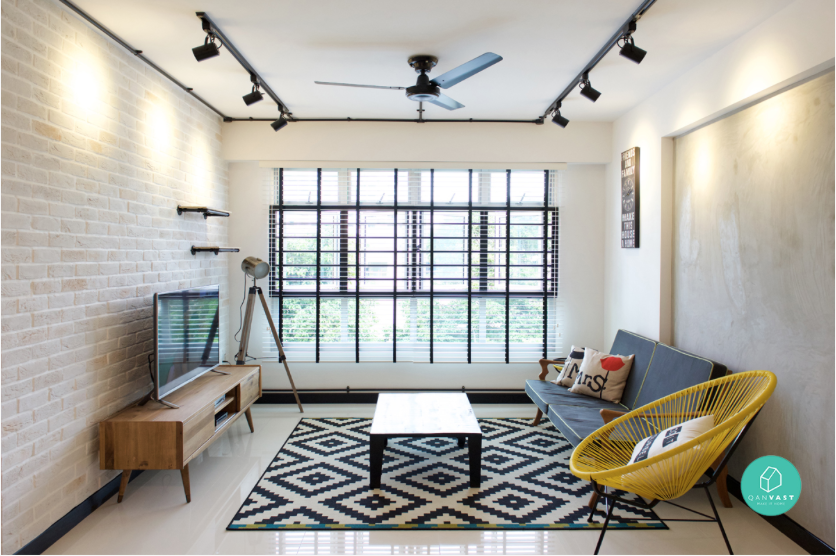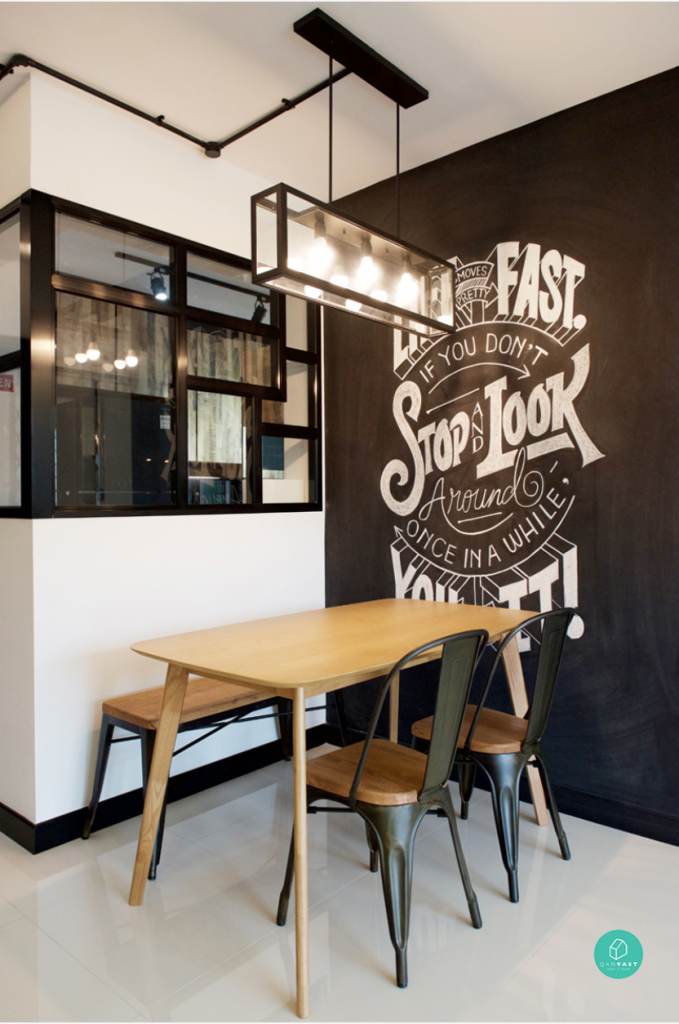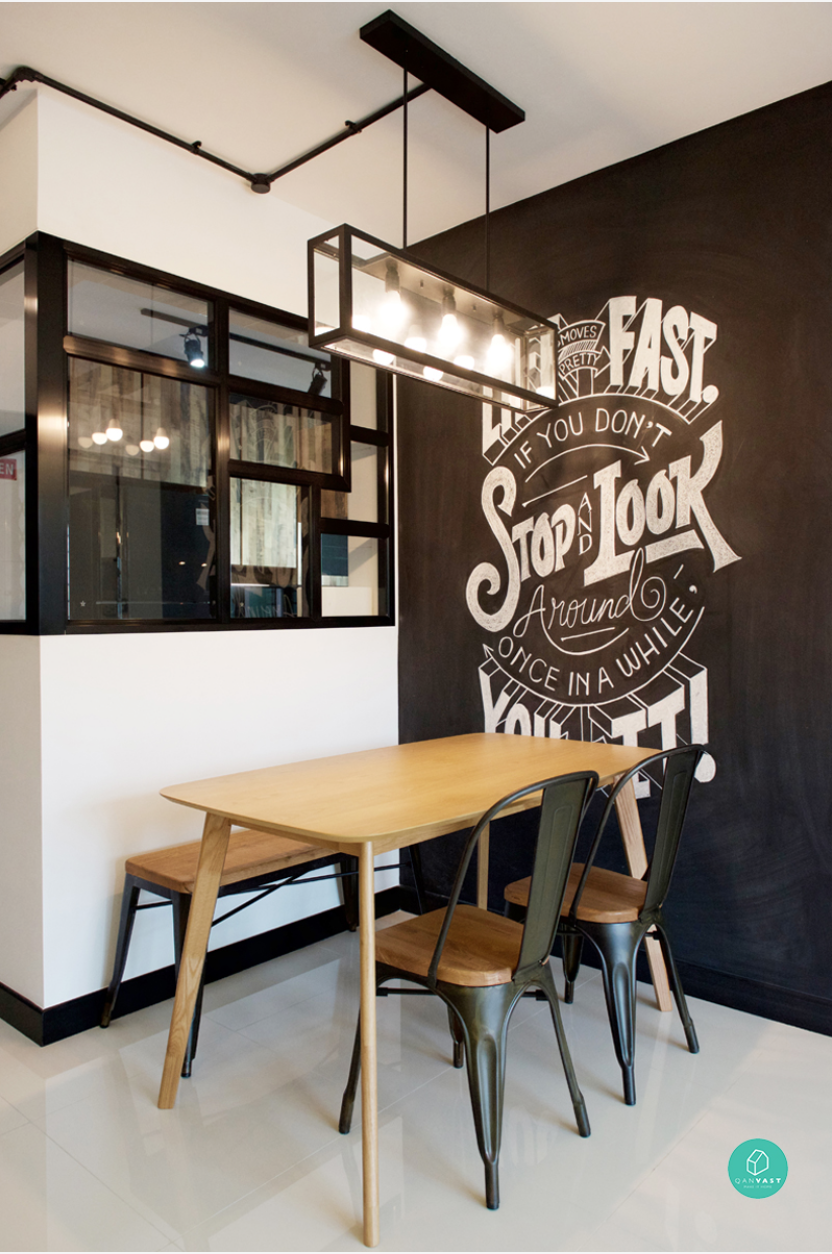 Interior Designer: OMUS Living
Location: Sunshine Garden (HDB, 96sqm)
Cost of Renovation: $27,000
5. Use glass walls
Not only do glass walls bring a sleek look to your home, but they also allow reflect light, making your place seem much larger than it really is. A large mirror is also a statement piece that helps demarcate spaces.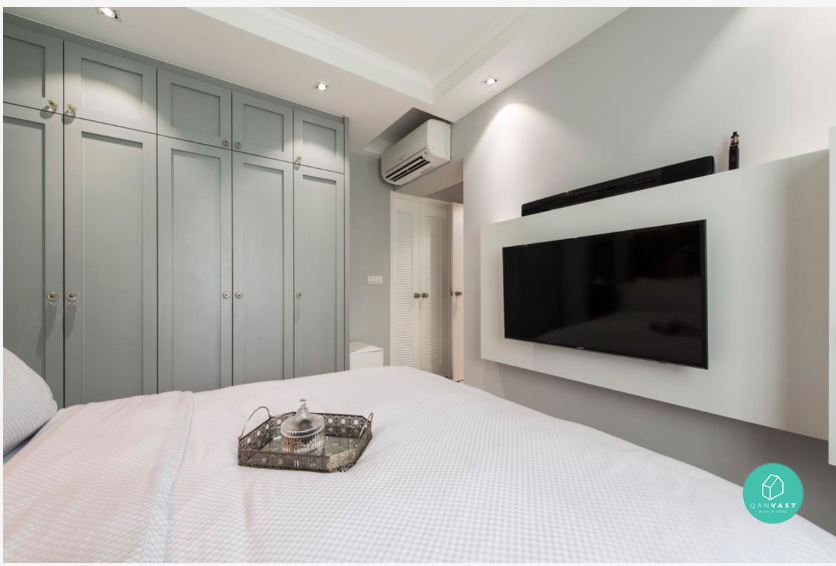 Interior Designer: Fifth Avenue Interior
Location: Edgefield Plains (HDB, 92sqm)
Cost of Renovation: $50,000
6. Hack down a room and combine into living space
Go ahead. Hack away! What was formerly two rooms (living and one common bedroom) is now an open loft area. The result is a super spacious social area where your friends can hang out all day long.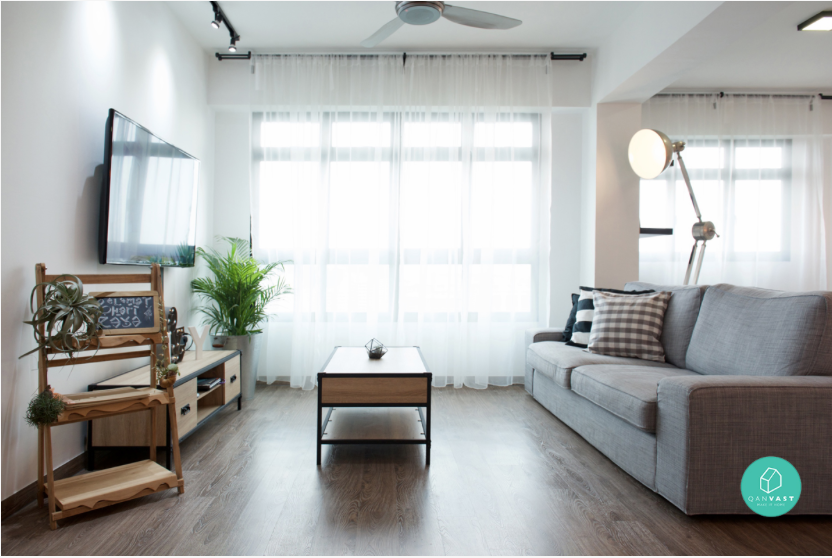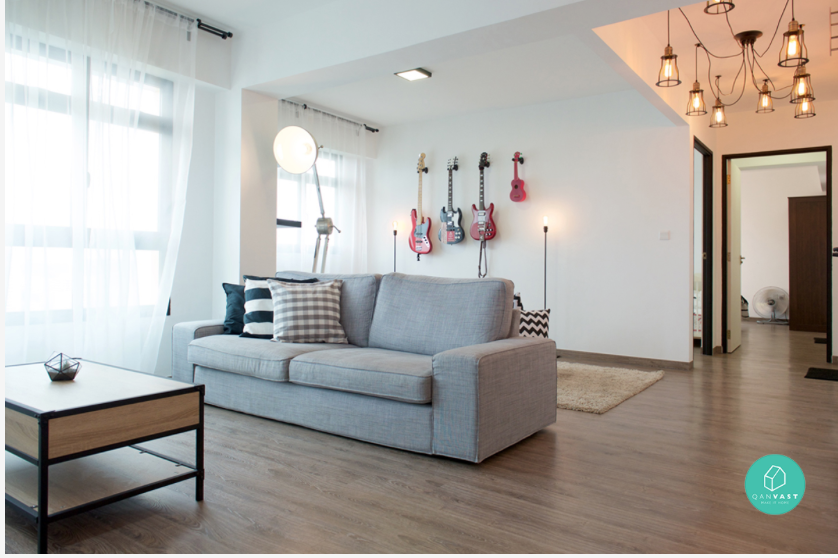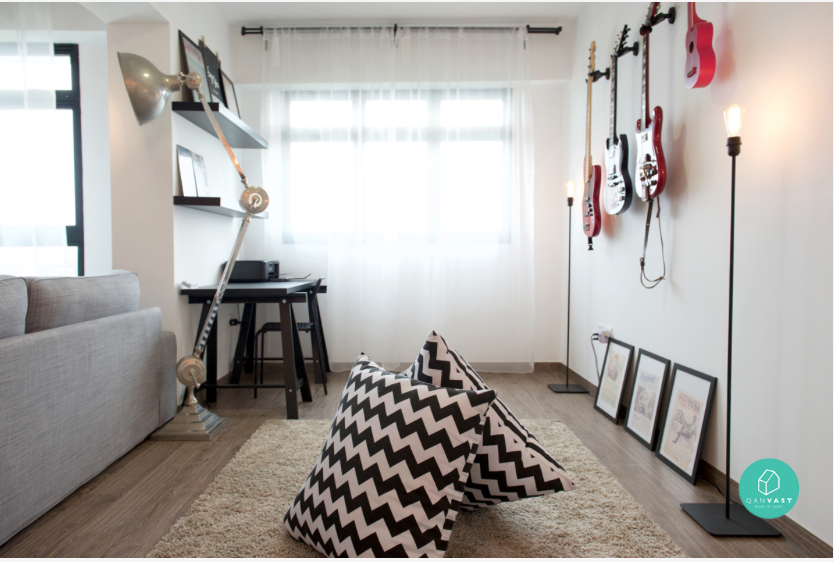 Interior Designer: OMUS Living
Location: Senja Road (HDB, 96sqm)
Cost of Renovation: $18,000
7. Have an open kitchen
It's an open secret that living spaces tend to look more spacious with an open kitchen. A practical design solution for small homes, hacking the dividing kitchen wall not only opens up the area, but the homeowner's decision to choose a colour scheme that complements the living area makes the kitchen look like a continuation of the living room. After all, who could say no to a larger kitchen?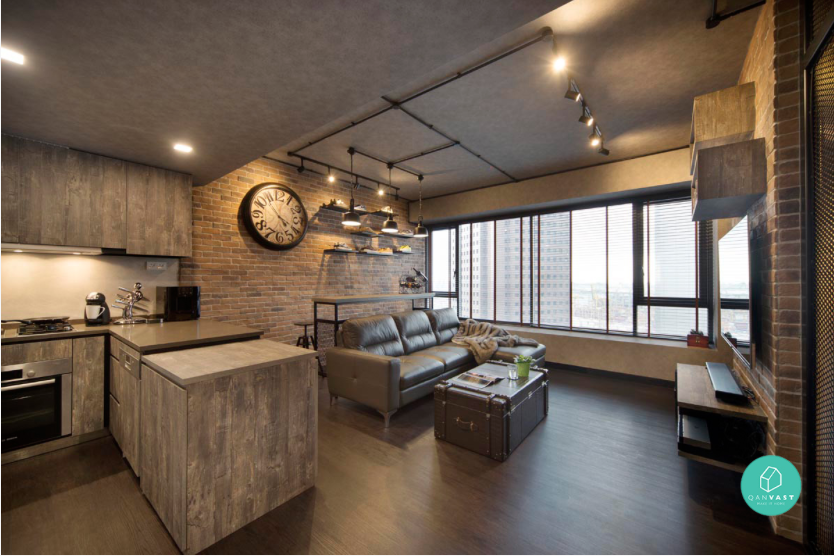 Interior Designer: Neu Konceptz
Location: Altez (Condo, 72sqm)
Cost of Renovation: $80,000
8. Extend your living room to the balcony
Room extensions can dramatically change the way your house looks by adding a few extra inches to your cozy apartment. In this case, the extension of the living room to the balcony creates a perfect space for you to relax or entertain friends and family during large gatherings. The foldable glass balcony doors not only invite light to the interiors, but are also super chic and modern.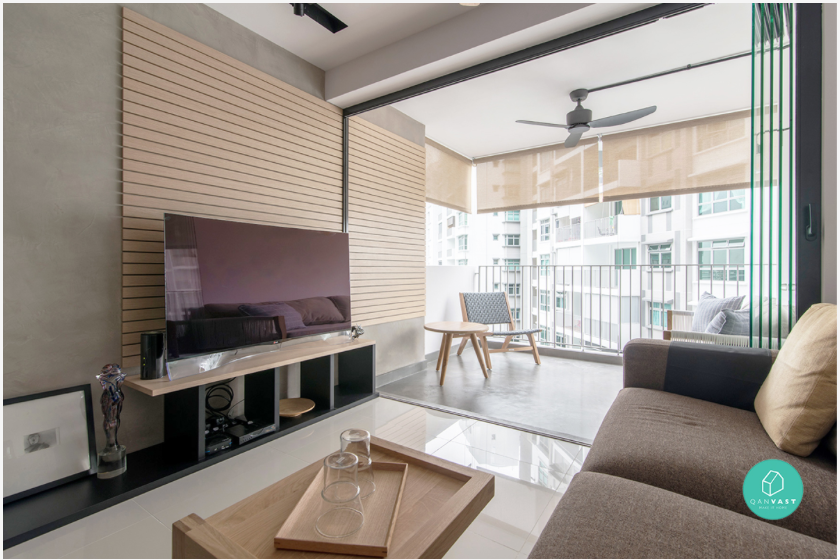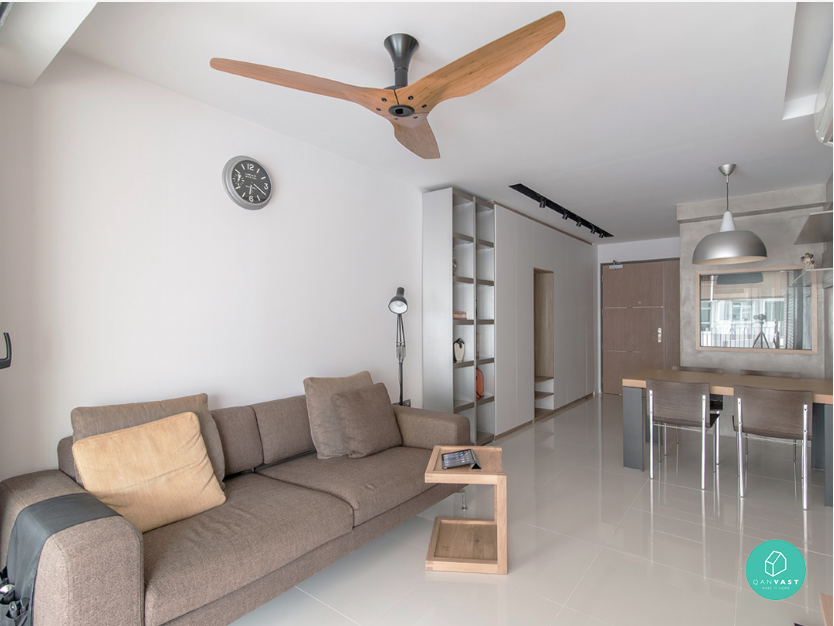 Interior Designer: 82
Location: Parkland Residence (DBSS, 85sqm)
Cost of Renovation: $52,000
---
Sometimes it's not about how much space there is but what you do with the space. With all these neat tips, a spacious house is definitely within your fingertips. Get connected with an interior designer who will be able to guide you in your interior journey You can also request for a complimentary quote request and get started. Download our app, available free on the App Store and Google Play to find out more.