To get a sense of how well young Singaporeans understand housing, we had our 16-year old interns explain it in an article. Then we made Ryan (the editor) correct everything. Here's how well our young Singaporeans "get" housing:
(The following was jointly written by 16-year old interns)

So I've been tasked to come up with a piece explaining Singapore housing to you, using my limited knowledge from my (admittedly) sheltered worldview. Hopefully I don't make any glaring mistakes, but here I'll try to cover all the things I know about Singapore housing.
Types of Housing in Singapore
Okay first of all there are the different types of housing in Singapore. This can be split mainly into three types: HDB, condominiums, and landed properties (It gets a bit more elaborate than that, when you look at DBSS flats, ECs, etc., but the general idea is right I guess). 
Generally, HDBs tend to be the cheapest and landed properties the most expensive. It is also common knowledge that there are way more HDBs than condominiums and landed properties in Singapore (Over 82 per cent of Singaporeans live in public housing – Ed.)

Location
Now you have to figure out where you want to live. In Singapore there are many different districts, kind of like in the Hunger Games but we don't try to kill one another (This is either some deep political analogy that I don't get, or Jennifer Lawrence is ruining our youth – Ed.)
So again, generally those districts nearer the CBD like Orchard are more desirable as compared to a property in, let's say, Punggol (This holds up in a very general sense; but when it comes down to individual home owners, it's not always true. Some families with young children might very much prefer Punggol for its open play areas, even if they could afford a property near Orchard).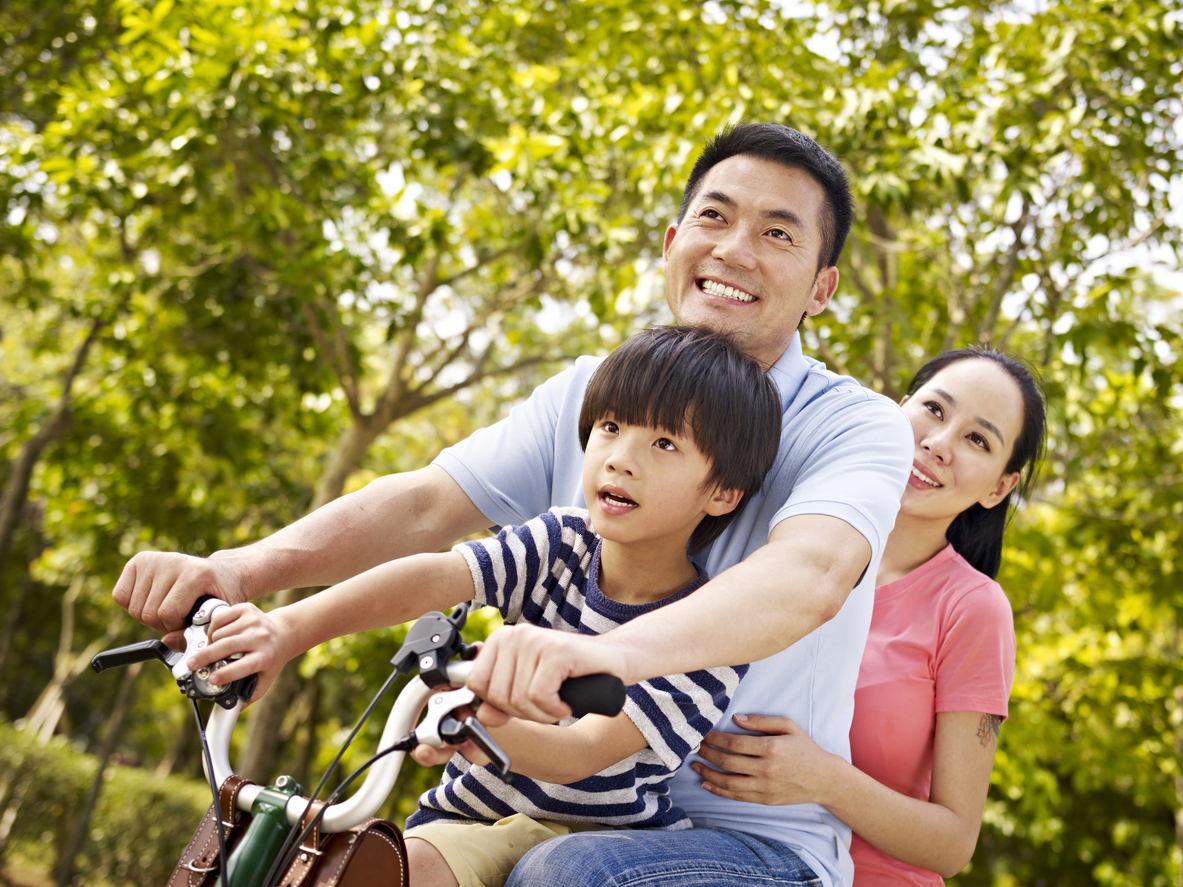 Although as a side note, I did hear that the government is trying to redevelop Punggol. Maybe. I don't know for sure (Yes, there is a big change happening in Punggol. The Punggol Digital District (PDD) will locate the Singapore Institute of Technology (SIT) campus amid tech companies, in surrounding business parks. This will foster closer innovation, and the PDD could create as many as 28,000 new jobs. The plans can be seen at URA).

Actually Buying a House
So now the most important thing left is just the cost of the house. As we all know, money doesn't grow on trees . Neither do houses. So you have to buy a house (which doesn't grow on a tree) with money (which also doesn't grow on a tree).
(YES, it's not free, we get it. – Ed.)
This is where my knowledge of housing comes to a hazy conclusion. Well the general gist of the idea is you go to a show flat (if you're buying a condominium), you meet with the property agent, the agent shows you around, you sit down, sign some papers and then boom! You're done! You just got yourself a house.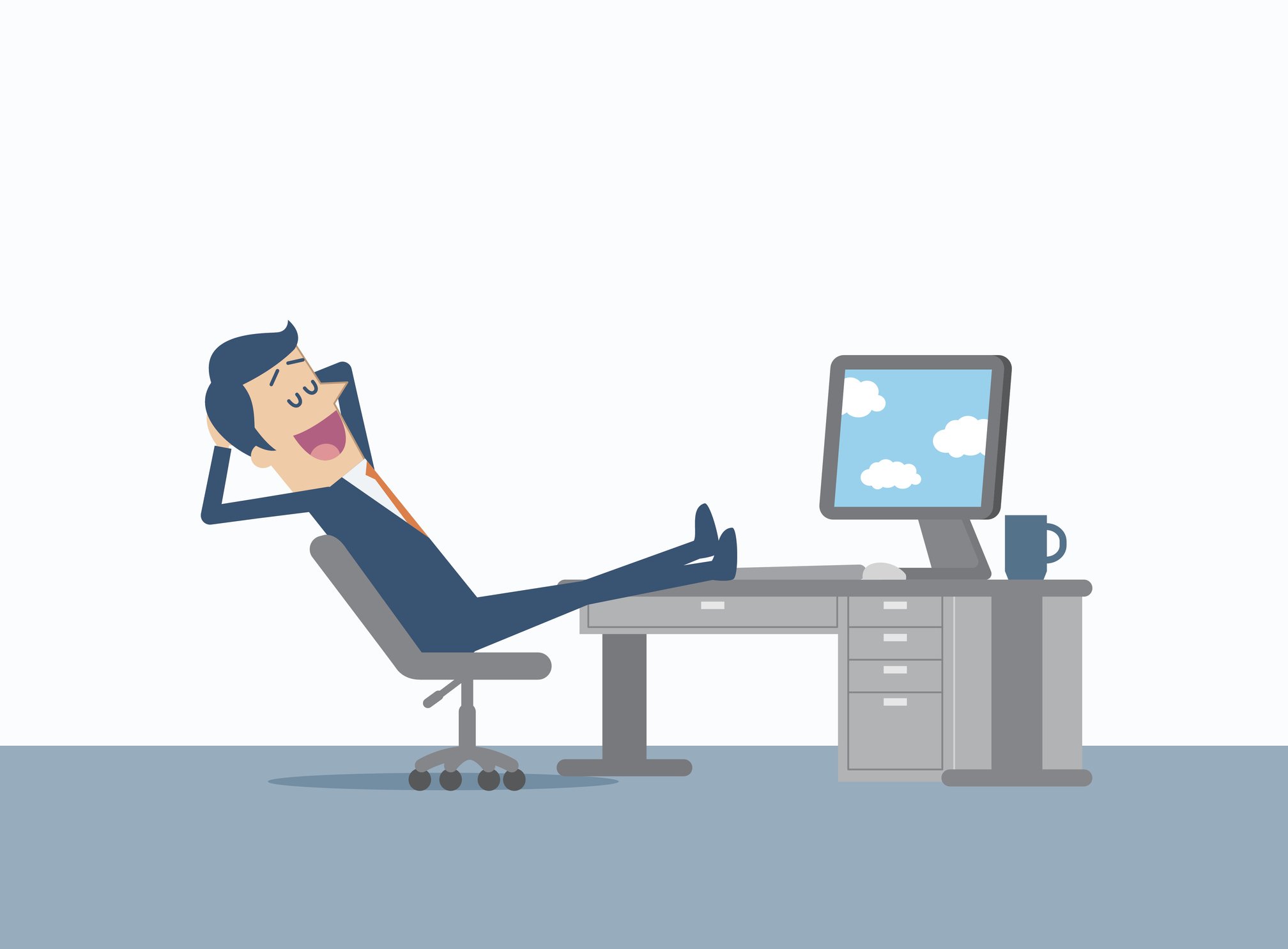 (If you're buying a new condo from the developer, then yes, you go to a show flat. But before you even step in there, you should visit a bank to get Approval In Principle (AIP). This is an agreement by the bank to lend you a given amount, should you buy a house.
AIP is usually valid for 30 to 90 days.
When you do put down a cheque at the showroom, you typically put down one per cent of the property price to secure the Option to Purchase (OTP). This is a non-refundable deposit; you often have two weeks to exercise the OTP before it expires. If you don't, you lose the deposit.

This is why you want to ensure the bank will lend you the rest of the money before you put down the cheque – Ed.)
An Interesting Aside on Property Agents
Speaking of property agents, I hear that they make a lot of money although they are the human equivalent of spambots sometimes (Several property agents just rolled their eyes all the way to the back of their heads. Truth is, the Pareto Effect applies to the whole property agent business – a small percentage of the agents tend to close the lion's share of the deals.
Not all property agents will be rolling around in dough; otherwise I'd be doing that instead of editing this. – Ed.)
Yeah, you heard me. I'm calling out those agents who keep flooding my letterbox. Stay away from my letterbox (Good thing 99.co provides a digital alternative, which is just as effective – if not better – at reaching prospective clients. Almost nobody reads or keeps flyers these days. – Ed.)

Buying vs. Renting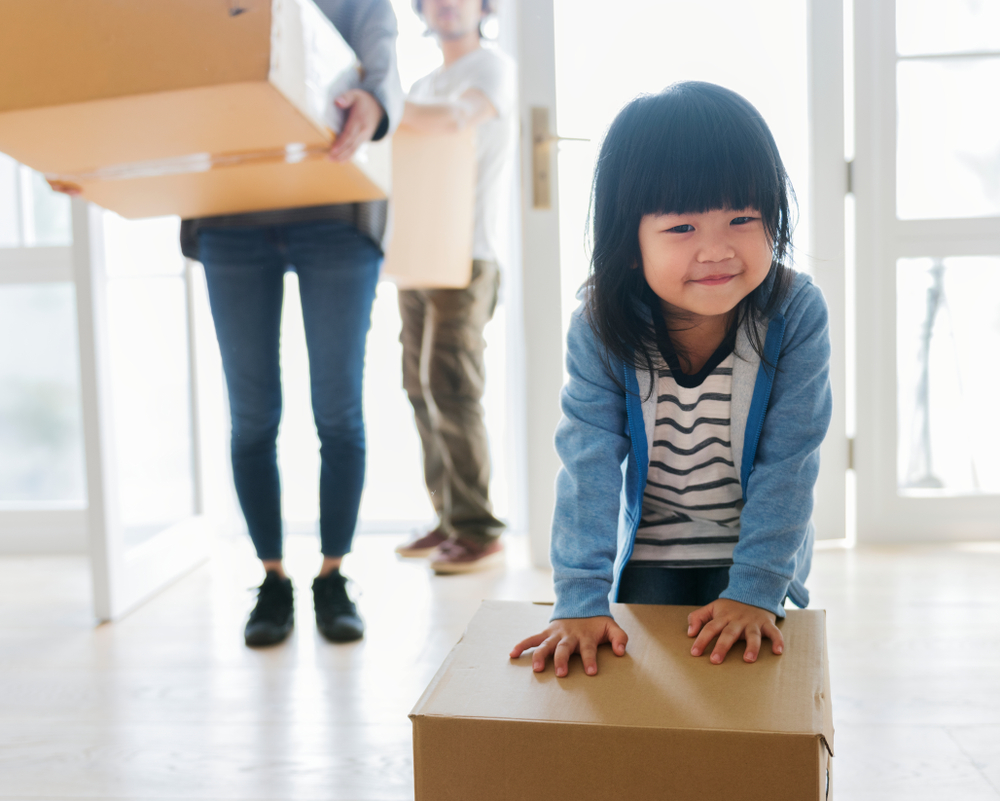 So you can either buy a property or rent a property. I'm pretty sure in Singapore you don't need any extra documents when you rent out a place to someone, you guys just need an agreement on when to pay what to who. I mean, who needs any extra documents? (There are enough documents involved to endanger a rain forest.

Tenancy begins with a Letter of Intent and a good faith deposit. It's then formalised with the Tenancy Agreement (TA), which includes details like an inventory list of the property contents.

The TA needs to clear up a lot of details, such as who's paying for maintenance (e.g. the tenant pays the first $150, and the landlord pays the rest; or does the landlord pay it all?), air-conditioning, Wi-Fi, and so forth. Other details include the household rules – such as regarding pet ownership – and how the rental is to be paid.
There's a LOT of paperwork involved, including the scans and verification of the the tenants' IDs. – Ed.)
Mortgages?
Sometimes you need to take out a mortgage, but that's only because you don't have enough money in your bank (No, not sometimes. I'm pretty sure most people don't get hit with a million-dollar property price, and respond with "yeah, let me see if I have enough in my back pocket" – Ed) .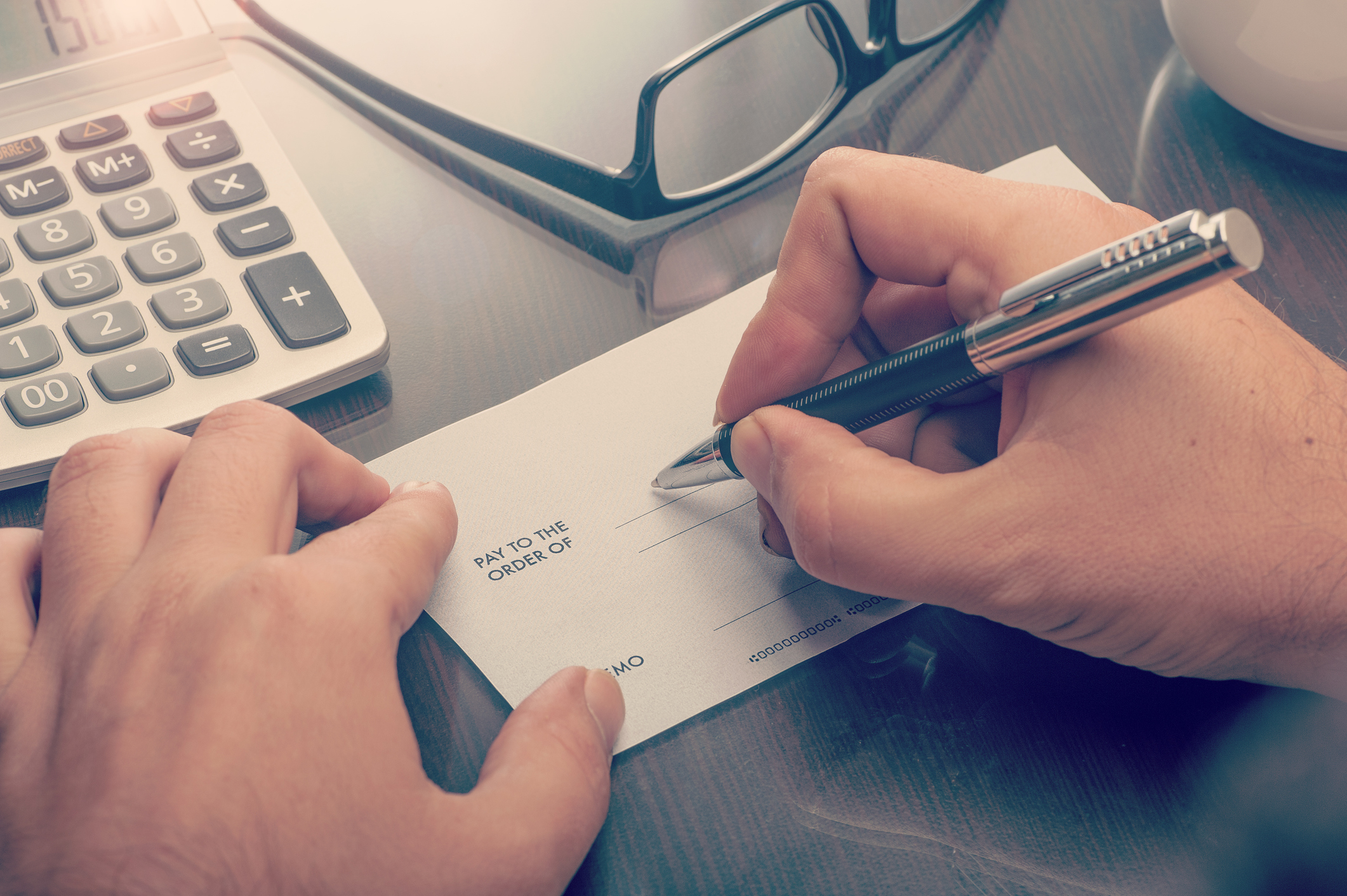 Then, you go to the bank and ask them for a loan, which they give to you (with interest) and then you can buy your house. Pretty simple. (The home loan application process can be much more complicated than that. For example, your credit score needs to be checked, and the monthly loan repayments – with your other debts – can't exceed 60 per cent of your monthly income.

Your credit score, age, outstanding home loans, and property type – among other factors – all determine how much you can borrow for your house. Then there's the matter of valuation – the bank may accept a valuation lower than the seller's asking price, which prompts you to go to another bank; or top up the difference without the help of a loan. – Ed.)
Investing in Property
Some people in Singapore also buy houses for investment. There's some taxes involved with that and I think the general idea is that you buy a house and resell it for a higher price? Maybe? I don't know. 
(There are property taxes for both owner-occupied and rental properties. However, taxes are higher on properties that are let out. Property tax varies based on the Annual Value (AV) of your house, which is an estimation of how much rent it can generate on an annual basis.
In the most ideal situation, the mortgage, property tax, and other costs will be more than offset by the rental income; the house "pays for itself". But this is always often the case. At present, rental yields for residential properties in Singapore are usually just between two to three per cent.
It's often upon resale – the realisation of capital gains – that the investor derives the full return. But not all properties are chosen just for prospective gains. For example, some investors deliberately seek out old properties with expiring leases – these are cheaper, so the rental yield is much higher.
The intent is to squeeze as much rental income as is possible from the property; not so much to resell it. There are plenty of different strategies on how to use property as an investment. -Ed.)
Renovating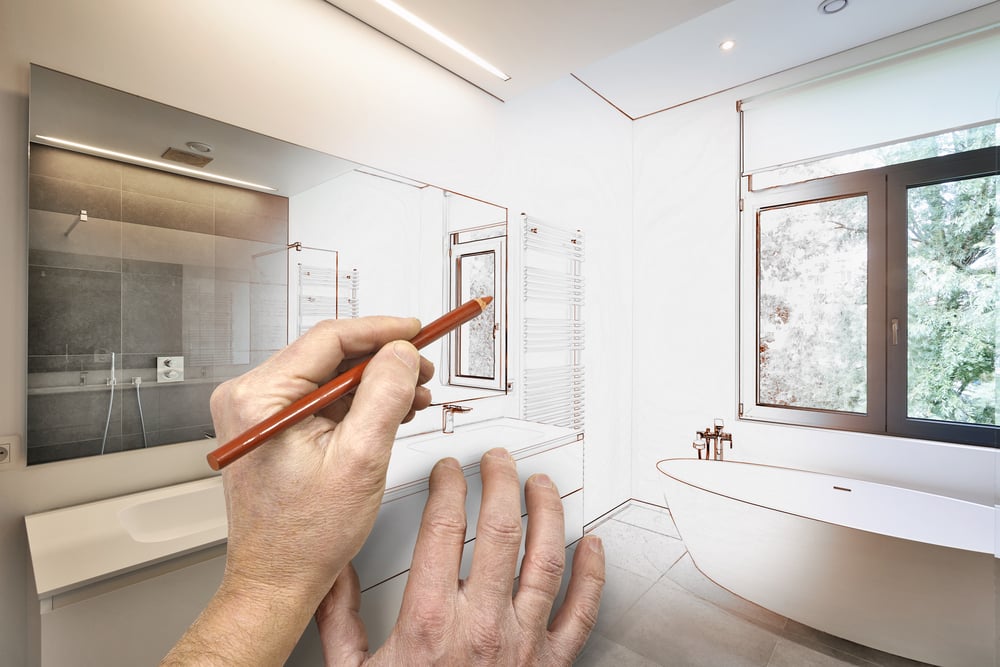 Once you move in, you also need to decorate your place, but this is the least of your worries. (If you're not fond of having money, then yes, this is the least of your worries.
First off, renovating isn't the same as just decorating. Decorating is when you buy a nice vase. Renovating is when you need to hack up floors and walls to put in new ones.
One reason some people hate resale units is that renovation tends to be much more expensive; you'll probably have to tear down the previous works. At any rate, renovations can be costly, and sums between $30,000 to $50,000 – even for three-room flats – are commonplace.
If you need a renovation loan – and many new home owners do – these are often capped at $30,000 or six months of your income, whichever is higher. Interest rates are often around five per cent per annum. But you should count on the contractor or Interior Designer potentially busting the budget, in which case you might end up needing a personal loan to cover the shortfall.
At 99.co, we advise people to save up and renovate one room at a time, rather than using loans. -Ed)
You should worry more about figuring out where the sun is going to shine in the morning and moving your bed to where it isn't. Unless you bought your house without factoring that in, which sounds like something I would do. (Well, don't be like that. Check out our article on how to pick the right facing).

Conclusion
Now, it is important to remember that buying a house is an enormous responsibility and should not be undertaken unless one is fully capable of paying off his loans. If not, you will end up in debt. And dead. But most probably the former. (To date, no one we know is dead from buying a house at the wrong time; although we know some people who end up wishing they were.

You are going to be in debt if you buy a house, because you're likely to need a mortgage. To make sure it's manageable, buy a house that's around five times your annual household income; seven times at the most. Your monthly repayments should be no more than 40 per cent of your monthly income. – Ed.)
I mean, how hard can buying a house in Singapore be? (That depends on your aspirations. Public housing and non-central region condos are within the reach of many Singaporeans. A condo in Orchard, or a landed property, is a much tougher proposition. – Ed.)

Do you think ? Voice your thoughts in our comments section or on our Facebook community page.
Want to connect with qualified leads? List your property on Singapore's fastest growing property portal 99.co! Your clients can also access a wide range of tools to calculate your down payments and loan repayments, to help with your presentations.