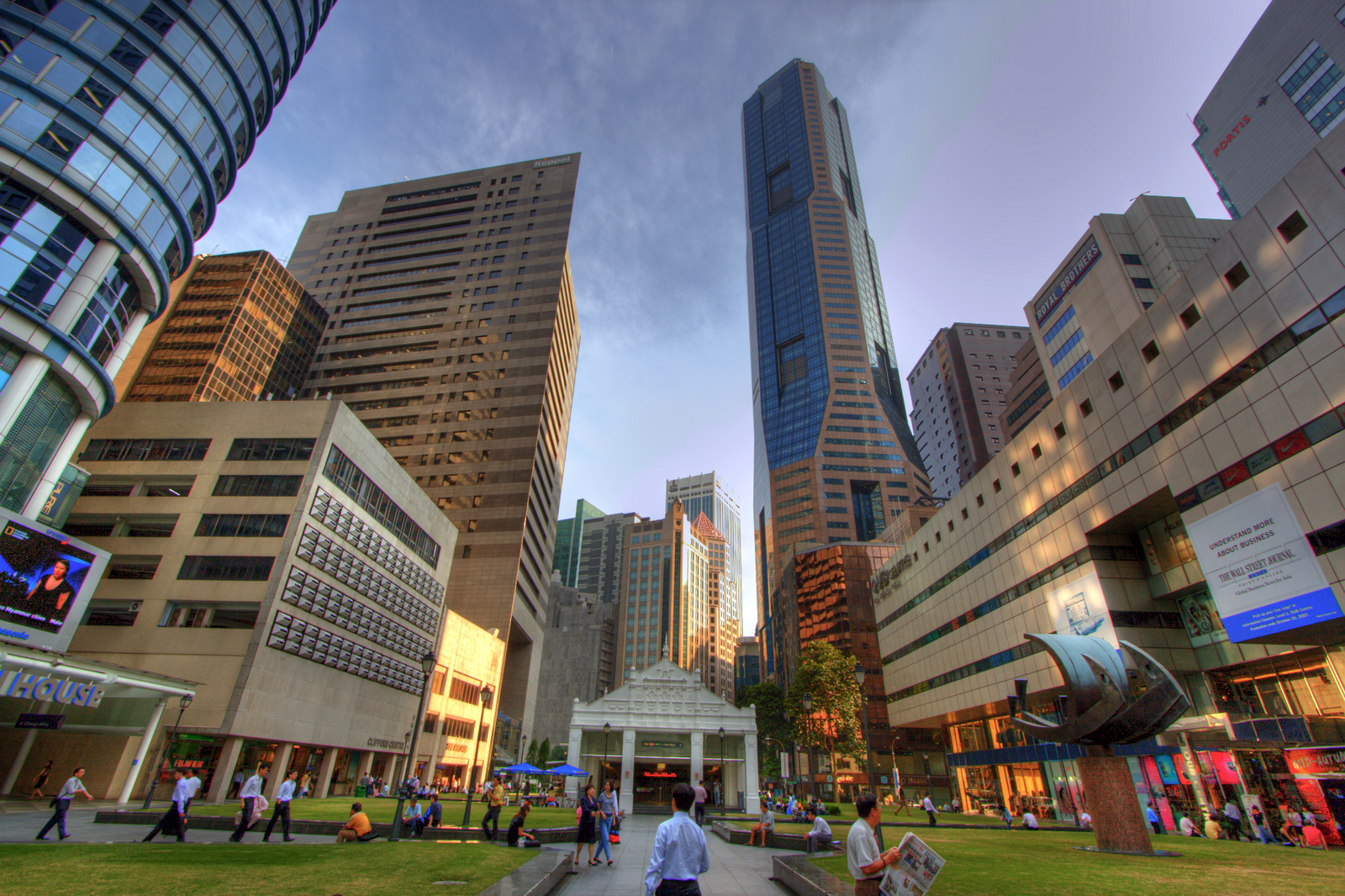 There are many factors that help shape the success of your business – and choosing the ideal office space can be one of those make-or- break decisions. Here are three factors to consider when searching for the perfect premises:
Location, Location, Location
We've all heard the famous saying and nowhere does it hold more true than in picking a business' location – but even within that, there are still numerous other factors to weigh up, depending on the nature of the business. Being close to public transport links is one such consideration, for the ease and convenience of both employees and potential clients; indeed, according to Compass Offices' 2016 client survey, 40 percent of service users based in China stated that this was the most important reason for choosing their current office.
Similarly, being close to an area's central business district can be vital to whether your company thrives; it can affect how your company is viewed by others, the type of employees you attract, the amount of foot traffic your business receives and the type of amenities in the neighbourhood. Do you need quick access to banks or post offices on a daily basis? Are there enough places nearby for employees to buy their lunch, or for client drinks and meetings? Whether or not these elements are a priority will vary depending on the nature of your city as well as your type of business; 42 percent of Compass Office survey respondents in Australia cited being in the CBD as the most important factor for choosing their office location whereas in Vietnam, zero respondents viewed this as an important factor.
The Price Is Right
It's all about the money, quite literally… but it really isn't as simple as choosing the cheapest bang for your buck. With over 20 perecent of respondents in Hong Kong, China, Singapore and Australia all citing budget as one of the top three factors in choosing their office location in the Compass Offices customer survey, it's clearly a major concern for many businesses. However, spend too little on choosing a space and you may find yourself compromising on location and size in a way that adversely affects your company's ability to grow; spend too much and you might struggle to pay the rent or end up having to cut costs elsewhere to detrimental effect.
It's not just your straightforward rent you need to look into though; don't forget to check what other maintenance costs are included in your lease, like utility bills, cleaning services, insurance and parking.
Don't forget to look into deposits and lengths of lease either – the last thing you want is to be tied to making payments you can no longer afford. For these reasons, a serviced office may fit your requirements better than a conventional rental – perhaps the reason why 26 percent of Compass Office survey respondents in Hong Kong stated that flexible leases were the main reason they chose a serviced office.
Building Bonuses
Once we've found what might be the perfect office space – it's now time to put in a bit more due diligence about the building itself. Is there a manned reception desk? How about out-of- hours access?
What about the strength of the Internet connection? Is there any potentially disruptive construction worked planned – either in the building itself or nearby? Is there parking available? What are the acoustics like? (The latter is an especially easy element to overlook when you're viewing an empty space.) It is important to have a list of all the questions to ask before viewing a space, lest you get bamboozled with property agent spiel on the day itself.
Again, a serviced office may offer the ideal solution here – many automatically include services like meeting rooms, IT infrastructure and a manned reception desk in their packages. It seems Compass Office customers agree, with over 30 percent of survey respondents in Vietnam, Japan and Singapore all citing the available services as their main reason for choosing a serviced office.
Once you're armed with a clear checklist of your priorities, searching for the perfect office space becomes a whole lot easier.
Article contributed by Compass Offices.
For more information,  connect with them at:
Twitter: @compassoffices
Facebook: https://www.facebook.com/compassoffices/