Be a Tourist in Your Own Town
"That hotel is fully booked, where else should we try? Have you checked the AirBnb place I sent you?"

"Hey, you there? Can we decide quickly? Ticket prices went up since yesterday."

"Can you look up restaurant reviews and make reservations for us? Really sorry, crazy day at the office!"
The long weekend is just around the corner and your housemates are suddenly in the mood for a vacation. You all scramble to pick a destination and coordinate getting there, but you can't find a place to stay because most places are booked and you can't decide on how to get there because you can't find a flight that fits everyone's budget and schedules.
Getting stressed?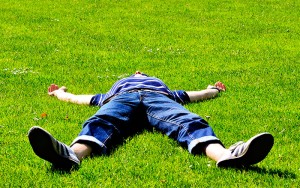 Rather than adding to your ever-expanding to-do list and making the week even more stressful than it already is, how about staying in Singapore for the weekend and getting everyone to switch their vacation mode on?
Pool the money you would have otherwise had to spend on flights, go on a stress-free vacation in your own town and recharge your way to a fresh start on Monday.
How to do it? Follow our 3-step guide below and find out:
Step 1: Get into the Holiday Mood
The same activity can be a chore to some and an adventure to others. It's all about your mindset and how you choose to see the situation.
If it helps get everyone into vacation mode, plan activities for each day of the weekend and create an itinerary as you usually would when going on holiday.
Spending a long weekend in your home city can either be a bore or a chance to explore neighbourhoods you don't normally frequent and rediscover areas you've come to take for granted.
Step 2: Creating Your Itinerary — What kind of vacationer are you?
Are you a nature buff? Sports junkie? Wanderer?
Different activities (or lack thereof) affect different people.. differently. Based on your personality, you would find that doing certain things refill your energy levels while doing others deplete them.
Depending on the type of vacation you're looking for, we've drawn up a list of activities to help you kickstart your itinerary for your staycation this weekend:
NATURE BUFF
For you, the point of going on a vacation is to get out of the hustle and bustle of city-life. Nothing makes you feel more at ease and relaxed than spending time outdoors.
Include these in your itinerary:
Did you know that Singapore has 4 nature reserves and more than 300 parks dotting the island? Take the opportunity to visit a couple of them this weekend to recharge your body and get reconnected with nature.
Take a guided tour around Fort Canning and learn about how it has evolved from the 14th century till present-day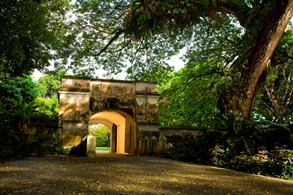 Join the World of Flowers Trails in the Singapore Botanic Gardens and discovery the colourful and complex world of flowers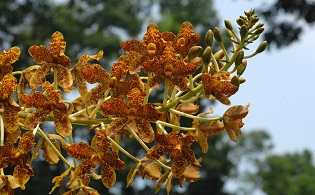 Explore at your own pace and find solitude going around these beautiful greenscapes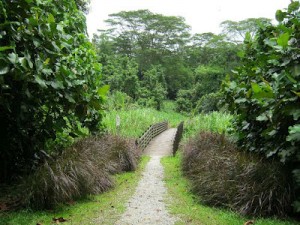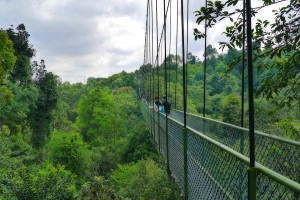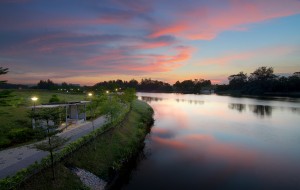 Visit the National Parks website for more details and options.
SPORTS ADDICT
On business trips, you're wake up an hour before the rest of your team because you want to go out for a run around the hotel's neighbourhood. You never travel without bringing a pair of sneakers and fresh socks with you.
Include these in your itinerary:
Rent out a stand up paddle board and hit the waters or, if you're not quite familiar with it, take a lesson with the Stand Up Paddling School!

Explore the Lion City by bike and experience the city's topography on two wheels (try out Let's Go! Bike Singapore)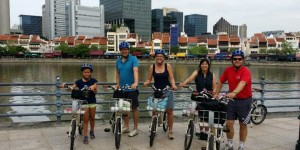 SUPER SIGHTSEER
Before reaching your holiday destination, you've already read all the guidebooks and "Top Things to Do" lists on TripAdvisor and TimeOut. You usually pack each day of your holiday with sightseeing tours and visits to "Must See" destinations.
Hop on a London-style open top double-decker bus and choose from 3 different routes and 33 stops, which take you around the city's major attractions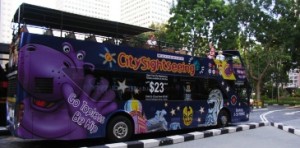 Enjoy the scenic ride on the Singapore Cable Car and take in the 360-degree bird's eye view of the city from 120m above sea level, including Mount Faber Park, Sentosa Island, harbour Front and Universal Studios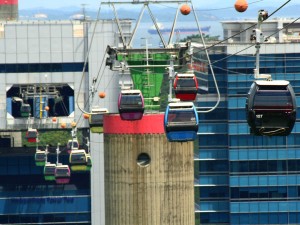 Journey along the Singapore River and take in the uniqueness of its 3 quays onboard an electric bumboat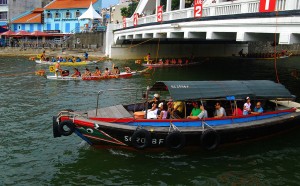 Step 3: Get Unplugged
No matter what you decide to do this weekend, try going on a digital detox.
We might be shooting ourselves in the foot here (in case you haven't noticed, we're an Internet-based company).
If even just the idea of completely shutting off your smartphones, laptops and tablets for three full days has got you hyperventilating, then you're probably one of the very people who would benefit most from a long weekend spent unplugged.
Impossible to do, you say? Try out a milder detox instead by giving yourself a maximum time limit for allowable screen time per day (less than 2 hours is the generally recommended maximum time spent on digital devices).
Bonus tip:
Be curious and see the city with a sense of wonder. Take a different route than the one you usually would take to go from place A to B.
Wander.
Let the day take you where it may, so that when you head to bed on Sunday night, you're ready to tackle the week ahead with a clear mind and renewed vigour.
Not satisfied with our ideas? Tell us what you'd do instead to have an awesome vacation in your own city. See you in the comments section!
Ready to find the home you'll love? Go to 99.co!