One problem with property investment is that, unless you're very rich and a big-time investor, it's hard to practice. It's not like small time fiddling with stocks, where you can afford to make several dozen bad trades before you smarten up. So for small time investors with, say, one or two places to let out, these common ideas can lead to irrecoverable mistakes: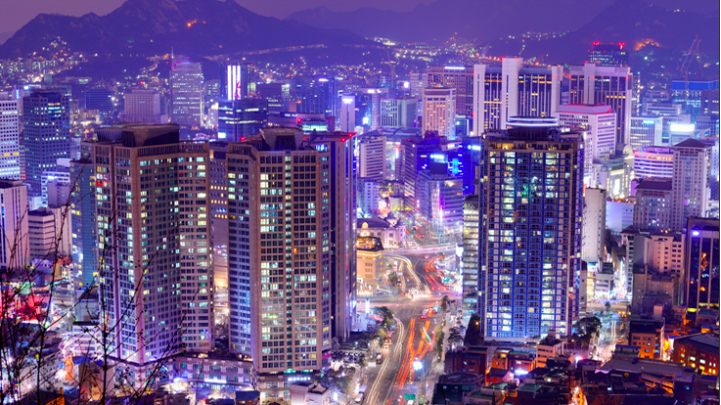 1. High-end property is more resistant to downturns, because their location and amenities can't be duplicated
This is one of those beliefs that are difficult to debunk, but it's semi-true. 
The argument goes that high-end properties, such as penthouses on Orchard Road, hold their value even during downturns. This is because there's no replacement for their central location, and for the luxurious lifestyle they provide. 
Now there is some truth to this. Shophouses, for example, are famous for being able to hold their value. And one quality that high-end property has is resistance to oversupply issues: no matter how many new condos emerge in Punggol, they probably won't poach tenants from a landlord's condo in Tanglin; they can't reasonably duplicate the location and nearby amenities.
But these are theories. Reality just doesn't always play out that way.
In 2015, for example, high-end properties were the worst hit after the oil price slump. One unit at Turquoise, which was bought for $7 million in 2007, was sold for $4 million that year. By Q1 2016, fully a third of high-end condos were sold at a loss.  And as for rental, consider that the Core Central Region (CCR), where your find your high-end units, has been one of the worst performers this year (we covered this in our previous outlook on rental markets).
The reason is evident from the last oil slump: at the time, affluent expatriates from the banking and oil and gas sectors stopped coming in. Housing allowances also shrunk, and the result was a downgrade: tenants moved out from the expensive CCR region, and into cheaper mass market condos.
In addition to this, we should take the long-term view that Singapore is gradually decentralising. Each estate is gradually forming into its own hub, such as the Jurong business district, or Punggol digital district. The whole concept of "centrally located" is changing, and in 10 or 20 years, being in Orchard or Sentosa may not have the same value as it does today.
So while it's true that high-end properties theoretically hold their value better, and can be resistant to downturns, remember this concept is generalised. It may not hold true for every high-end property, and there have been scenarios where high-end properties also don't do well in a downturn.
So even if you have the capital to invest in high-end property, don't be too quick to jump into them while assuming they're "safe". Consider the mass market alternatives too.
2. Property is the best investment because interest rates are so low, you're "borrowing for free"
Again, there's some truth to this. But you need to understand that for the past 10 years, Singapore has been in a very abnormal situation.
After the Global Financial Crisis in 2008/9, the Unites Stated Federal Reserve set its interest rate to zero. When this happened, interest rates in Singapore moved in tandem. The Singapore Interbank Offered Rate (SIBOR), to which most home loans were pegged at the time (nowadays FHR loans are more popular), fell to record lows.
This meant that buyers could get incredibly low interest rates, at around 1.4 per cent per annum or even lower. Even today, when SIBOR has roughly doubled, you can still get interest rates below two per cent per annum.
This is much lower than the guaranteed CPF rate of 2.5 per cent. In brief, it meant that almost any Singaporeans could have investments that grew faster than their home loan. And for property investors in 2008 to 2013, it was practically like money growing on trees; rental incomes easily outpaced the mortgage repayments (that's why property prices shot up almost 60 per cent between 2008 to 2013).
But if you're going to start investing in property just now, you need to understand that this won't last forever. Interest rates will rise again, as the US cannot keep them repressed for too long (it leads to uncontrolled inflation over the long term). 
For the record, the historical interest rate for home loans is somewhere between 3.7 to four per cent per annum.
So the "low interest rate" argument is true and has been for almost a decade; but you can't expect it to remain true going forward. It may no longer be a valid perk of property investment, 10 or 15 years into the future. 
3. Property investing is very safe, because in a worst-case scenario you can always just sell the house
First, as we've mentioned in point 1, there are cases of negative sales (they're just not well publicised). While it's not common in Singapore, it's not out of the question either; see for yourself.
This is an issue of holding power. If you can't service the mortgage and need to sell in a rush, then you may have to fire-sale the property. That almost always means selling at cost, or even lower. 
On that note, don't forget that you also need to return however much you used from your CPF, with the usual interest*. Of course, you can still use that CPF money for your next house, but consider how it impacts your cash flow if you end up with $0 right after the sale.
So when investors buy property with all their savings, and chant the "I can always sell if things go wrong" mantra, we get nervous. That's usually a horror story waiting to happen. If you want to be prudent, don't start investing in property until you've saved up enough for six months of expenses (including the estimated mortgage repayments).
Second, remember this "safety feature" is questionable if you're not the sole owner of the house. You never know if the other owner, such as your spouse or an in-law, might suddenly decide to fight you on the sale. That can lead to a whole mess of legal and family complications, which leave you saddled with the liability.
*You don't need to top up the difference if you sell at a loss.
4. Old properties mean higher rental yields
If you're a seasoned investor, yes. If you're new or a small-time investor, the complete opposite may be true.
You can, indeed, find higher rental yields by buying a super old flat, or even one of those aging bungalows in the red-light area of Geylang. This is because rental incomes can still be close to other properties in the area (tenants don't care how many years are left on the least), and because you can buy the property at a lower price.
However, this tends to require a bigger cash outlay, as banks don't like to loan large amounts for properties with expiring leases (and at 30 years or fewer on the lease, you can't use your CPF either). Once a property has 40 years or less remaining, banks also typically give less than the maximum Loan To Value ratio – you may only get 60 per cent financing or less, for example.
You also need to sure maintenance and restoration don't cost too much, or else most of your rental income will go into contractors' pockets. 
Finally, given the short lease remaining, you have a limited time to recoup the cost of the property.
This all requires a degree of expertise in "reading" the property, which most new investors just don't have; small time investors haven't typically owned and rented out a dozen properties, and learned from many initial mistakes (they may not even be able to recover from the first one).
This belief is as true as you are experienced in property management. 
Ultimately, bear in mind that property as an asset behaves as it should, given time. 
Many of the traits ascribed to property investment – such as capital gains or rental income – will prove to be true if given time. 
For example, take the belief that property will result in good capital gains: no sane analyst would be sure that holds true next year; prices may well plummet at the time. But over 10 or 15 years, that's likely to be true (every property bull run so far has ended higher than the previous). 
So whenever you hear the merits of property investment being described, remember that most of it is only valid given a long time frame. 
Buying your first home or investment property? We're here to help. Find out how to make your property purchase safe as, well, houses. Our panel of experts are ready to answer your questions, and provide clarity on any property issues.
Consult them at Property Investing for Non-Millionaires, on 25th May 2019, at the HDB Hub Auditorium (Toa Payoh). Tickets are just $20, and early birds get a 50 per cent discount.