We couldn't believe it when we heard City Developments Limited (CDL) urged the government to reposition Sentosa as 'the new Bali'. Because apart from being a three-hour flight away from each other, Sentosa and Bali are far from being interchangeable.
Unless you're a pink starfish named Patrick, you've probably been to both places at least once in your life. Sentosa is accessible by a maximum of two hours by train and Bali for three hours by plane. Both are perfect for quick getaways on the weekends; largely populated by tourists from all over the world.
However, even if both places are hot tourist spots, only one makes a better Bali than the other.
Sentosa is more expensive compared to budget-friendly Bali
First of all, Sentosa is comparatively more expensive to go to than Bali.
The average price for a room in Hard Rock Hotel is S$362, and S$345 in Resorts World Sentosa. A week in either of those places would be over S$2,300, which means a week or few days would still cost about a thousand dollars.
However, this is nothing to Sentosa's clientele. Hailed as a 'playground for the rich', Sentosa caters to the world's most wealthy. (Think of the Young family in Crazy Rich Asians, a family so rich they can spontaneously decide to buy a hotel when it suits their needs.)
Travelers in Bali are not so niche, which is why hotel prices can range from S$50 to S$100. This depends, of course, in location, reservation volumes, and quality. Cheaper hotels have lesser facilities available, and vice versa.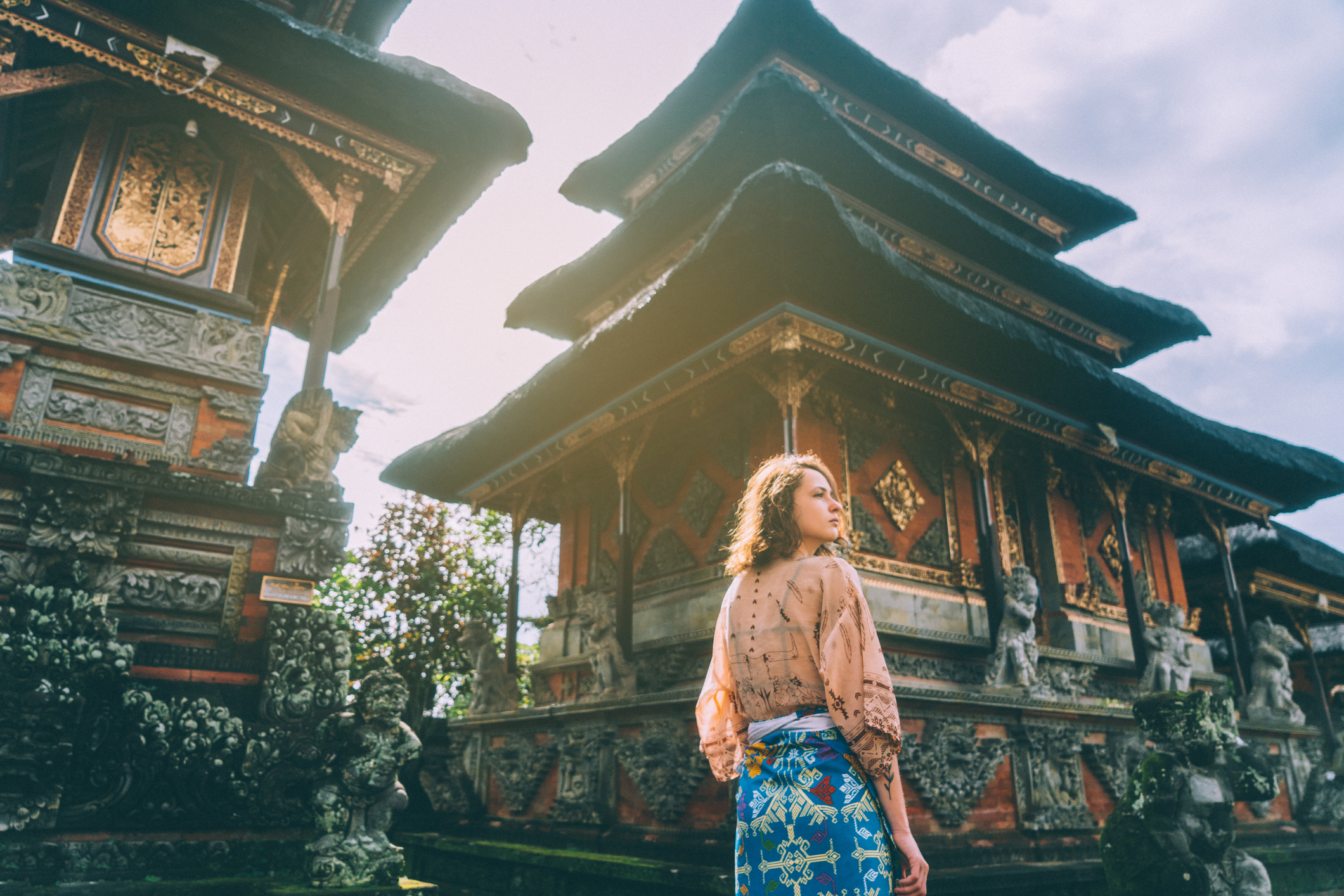 Man-Made vs Natural Attractions
If Sentosa will be remembered for anything, it'll be for Universal Studios Singapore (USS). USS is so frequently visited by locals and tourists alike that its annual passes are traded like currency among friends. Other attractions include aquariums, water parks, and museums. Not many historical sites are close to Sentosa unless you count the Singapore River Walk near Marina Bay Sands or Fort Canning Park.
Although Bali is nearly fully commercialised as well, it has more historical sites to visit than Sentosa. This includes mountains that can be hiked, a good number of beautiful beaches, forest parks, and so on. 
Motorcycle rides are also a thing in Bali, allowing influencers to take a quick Instagram picture on one before moving on to their actual tuk-tuk rides.
You can even go temple hopping, with only a S$5 fee for guides. Aside from beaches, Bali also has various mountains you can hike such as Mt. Batur, on top of which you can watch the sunrise. The Ubud Monkey Forest where the air is cool and monkeys run amok seem to be a popular attraction as well. There are also labyrinths to explore and rice terraces to marvel at in Bali.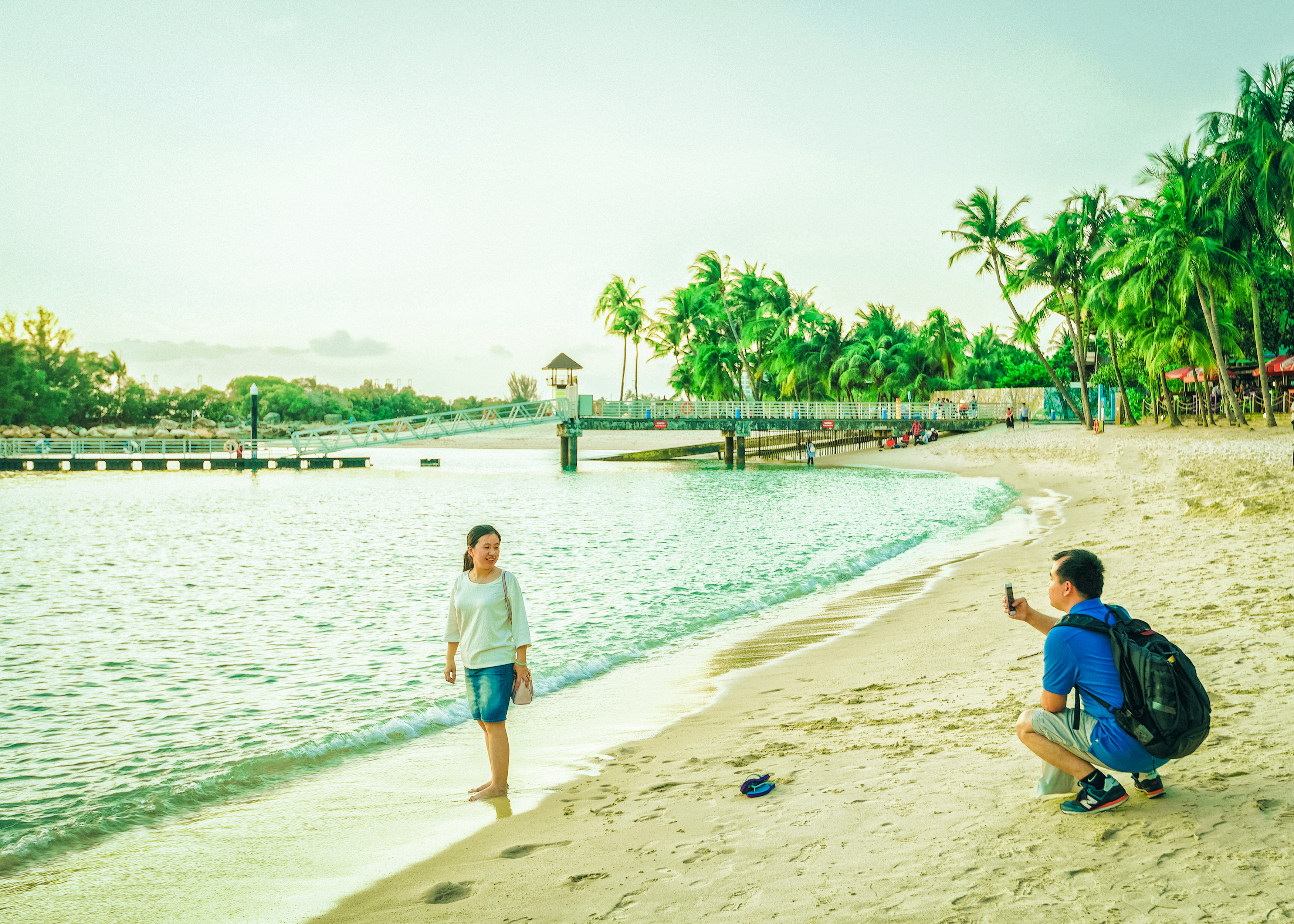 Bali caters to many kinds of tourists
With a vast array of options to do in Bali, it's no surprise that different kinds of tourists visit the place. Increasingly, many tourists are visiting it for its fast-growing nightlife.
Sex clubs and massage parlours abound in Bali within just five years. Fully naked prostitutes sell tequila shots to patrons and Total Body Massages (TBM) are available.
In contrast, Sentosa caters to a more wholesome group of people. This includes families, a group of single friends, or businessmen and women. You can find the first two in USS and the rest in conference rooms within the island, or their hotel rooms preparing for a meeting.
Sentosa is much safer to be in, however
In terms of safety, no other place in the world can beat Singapore. It stands to reason that theft – the usual concerns of tourists – is less likely to happen in Sentosa.
Natural disasters are also a real concern in Bali, unlike in Singapore. Where tsunamis are possible in Bali, the only natural disaster to look out for in Singapore is the heat and humidity.
At the end of the day, Bali will be Bali and Sentosa will be Singapore's. Instead of making Sentosa the next Disneyland or the next Monaco, Singapore should tap into its local resources and create an authentic experience for tourists and locals alike.
Do you think Sentosa can be like Bali?  Voice your thoughts in our comments section or on our Facebook community page.
Find the home of your dreams today on Singapore's largest property portal 99.co!
If you found this article helpful, 99.co recommends Sentosa Cove: Why It May Soon Become the Ideal Place to Rent and How Much Do You Need to Buy a Sentosa Cove Property?.