In celebration of the new fake news laws, here are some favourite bits from the property market. See which ones you've come across before!
1. HDB flat prices will always go up
This is the most exaggerated, yet common, myth we hear. To be clear, it's true that flat prices almost always go up in the long run (but that's true of most assets, not just property).
But there are periods when flat prices become stagnant or fall. And of course, once your flat's lease starts to run out it's hard to imagine it still going up in value much.
At the time we're writing this, for example, resale flat prices have fallen consecutively since around 2013. As of last year, they were at a seven-year low.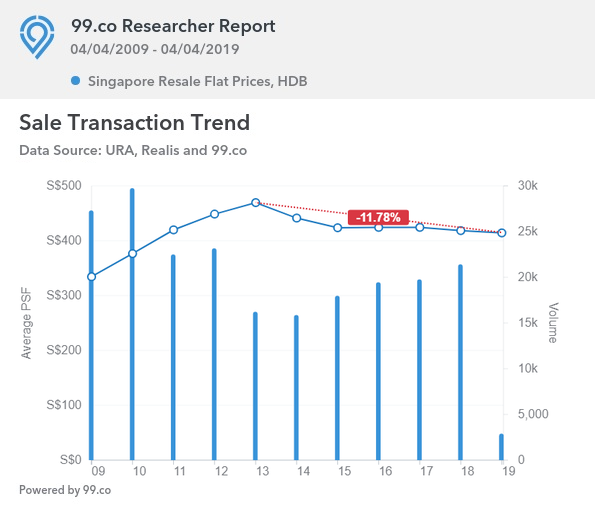 For old HDB flats – those built between 1961 to 1969 – the fall in prices have been twice as steep: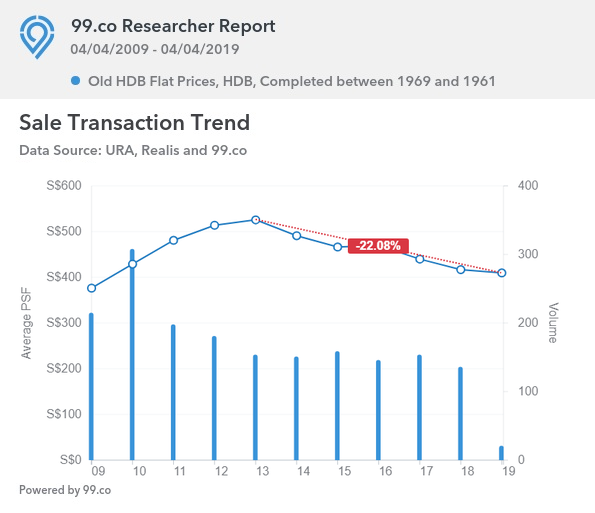 Don't get us wrong, we're not saying resale flats are somehow terrible as assets (they've seen tremendous long term appreciation). Just that we need to temper our expectations a little.
2. Freehold condos are always better, because buyers are scared of expiring leases
We understand the theory. But it seems that whenever we update the numbers, it doesn't bear out. There's a more in-depth look here, but just for now, check this out: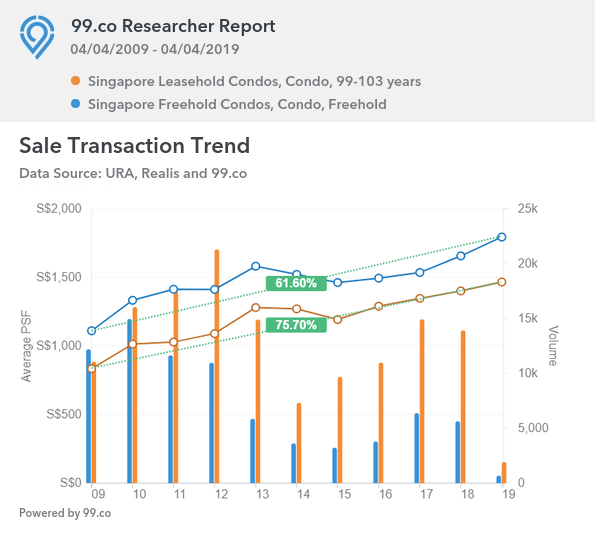 3. You can always refinance into a cheaper loan package later
This is the mantra of the mortgage banker. You see, when taking up a SIBOR rate home loan, it's common for the first three years to be cheaper. Then on the fourth year and thereafter, the rate will spike due to the bank's spread increasing. For example:
Year 1: 3 Month SIBOR + 0.5%
Year 2: 3 Month SIBOR + 0.5%
Year 3: 3 Month SIBOR + 0.5%
Year 4: 3 Month SIBOR + 09%
However, the banker will tell you that by the time year four rolls around, you can just find a cheaper loan package and refinance into it.
What they may not tell you, however, is that (1) the refinancing process can cost between $2,500 to $3,000, wiping out any real savings, and (2) the interest rates on all home loans, four years from now, are likely to be even higher. There may not be any cheaper packages to refinance into.
In fact, SIBOR package rates have gone from rock bottom (as low as 1.2 per cent) to around two per cent over the past few years; we expect they will keep rising, as the US Federal Reserve gradually normalises its rates.
(You can mitigate the costs somewhat by using non-SIBOR loans, such as FHR loans. Speak to a mortgage broker for more details).
4. Once you turn 55, you cannot pay for your flat with your CPF
You can still pay for your flat with your CPF Ordinary Account (CPF OA), if you're still working. There are, however, some key differences:
First, you need to be aware that your CPF contributions are lower. At the age off 55 and beyond, your CPF contribution falls to 7.5 per cent, while your employer's contribution falls to nine per cent. You need to check that your contributions are still sufficient to cover your home loan repayments.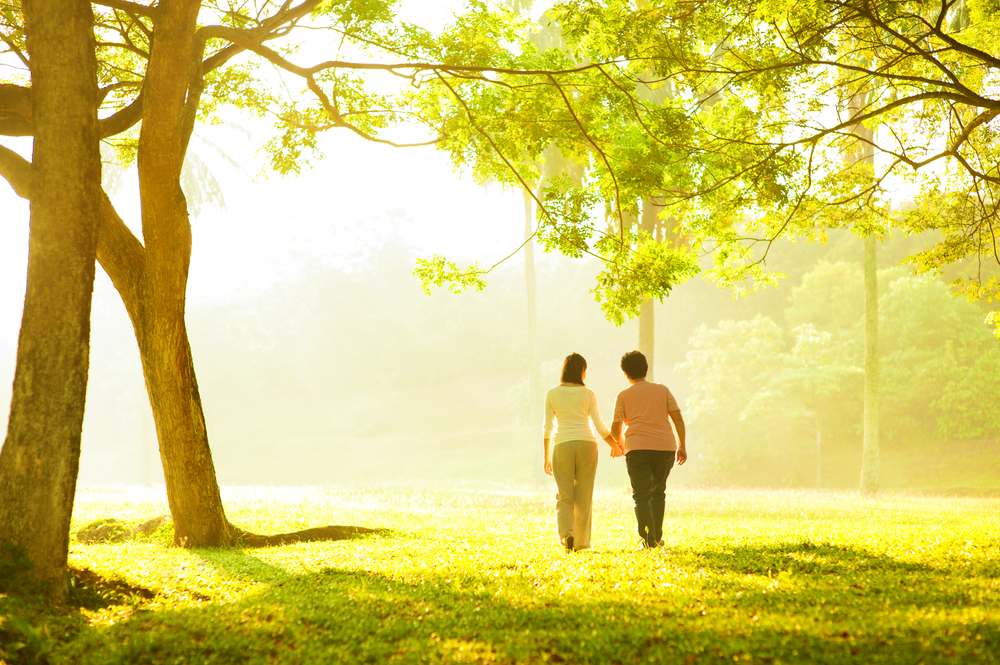 Second, if you're not working but still want to pay through CPF, you'll have to set aside some of your retirement funds. Monies in excess of your Retirement Sum can be kept aside to service your home loan; but the more you set aside this way, the lower your CPF pay outs will be.
Visit the CPF website for details on how to make these arrangements.
5. If you sell your flat for a loss, you have to "compensate" CPF when returning your sales proceeds
When you sell your flat, you need to return any CPF monies you used, inclusive of the interest accrued. This is to prevent you from sneakily withdrawing your CPF money (if not for this rule, you could buy a house with your CPF, sell it, and then pocket the money).
However, there's a bit of fake news going around that – if you sell the flat at a loss – you need to "top up" the difference when returning the sales proceeds to CPF. But actually, you only ever return the CPF monies you used, plus the accrued interest.
For example, say you've used a total of $180,000 of your CPF monies over several years, to pay for a flat that you bought at $400,000.
Later, you sell the flat at $390,000, for whatever reason (ps: see point 1). You would still only return $180,000 to your CPF; there's no need to "top up" the $10,000 difference.
A second part to this bit of fake news: money returned this way can't be used to buy another house, if you're 55 or older
You can still use the money to buy another house…if you have anything left over after meeting the retirement sum:
Say you're 55 or older, and just sold your flat. You receive sales proceeds of $400,000. Your retirement sum is $166,000, to which you have contributed only $66,000.
The sales proceeds would first go toward paying the remaining $100,000, to meet your retirement sum. You would then have ($400,000 – $100,000) = $300,000, which can be used to buy your next house.
(Note that CPF also allows you to pledge your property, which would require you to set aside only half the retirement sum of $83,000 – visit the CPF website for more details).
Do bear this in mind, when making plans to purchase your next property. If your retirement sum isn't met, you may have much less than you expect to spend on a new house.
What bit of property jargon confuses you? Voice your thoughts in our comments section or on our Facebook community page.

Looking for a property? Find the home of your dreams today on Singapore's largest property portal 99.co! You can also access a wide range of tools to calculate your down payments and loan repayments, to make an informed purchase.