Take our word for it – in the concrete jungle Singapore is, it isn't easy finding a condo with awesome views. However, if you're living in a place with a view as jaw-dropping as the ones we'll be introducing below, you'll want to be at home 24/7. (Cover image credits)
You can get your groceries delivered, turn on Netflix instead of catching a film at the cinema, and even have date night at home. (Seriously, though – why bother jostling with the crowds at Orchard Road when you can put on your favourite music, dim the lights, and have a romantic night at home with your partner?)
In no particular order, here are the condos with the most awesome views in Singapore. Let us know which one of them is your favourite!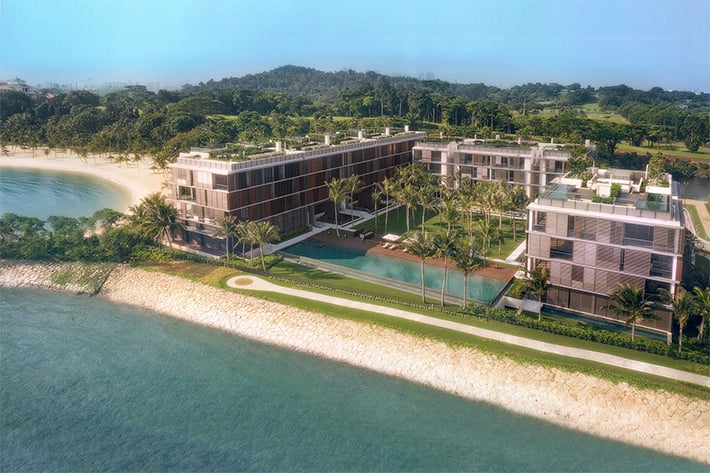 (Credits)
#1: Seven Palms
Of course we had to include a condominium in Sentosa on this list. Billed as Singapore's only beachfront residence, Seven Palms is the perfect choice for those who have always dreamed of living near the water. The entire development consists of just 41 apartments, so you'll be afforded with plenty of privacy and serenity. Also: all ground floor, beachfront and penthouse units are equipped with a private 10m lap pool – what more could you ask for? This is not forgetting the awesome views afforded by its picturesque surroundings.

(Credits)
#2: The Sail @ Marina Bay
The Sail @ Marina Bay is Singapore's tallest condominium, and also ranks amongst the top 10 tallest residential buildings in the world. Residents get to enjoy direct underground access to both Raffles Place and Downtown MRT Stations; numerous office buildings such as Asia Square, MBFC, and One Raffles Quay are also within walking distance. Needless to say, there's a plethora of nightlife and F&B options in the vicinity, although we'd be content with just opening a bottle of wine and soaking in the awesome views at home of a glittering skyline.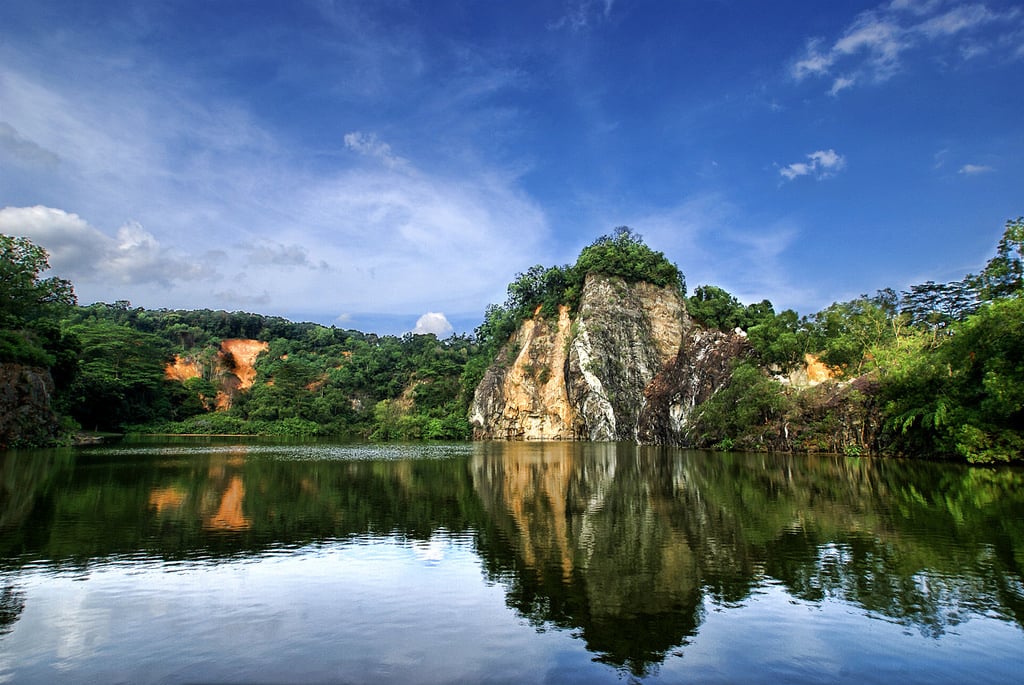 (Credits)
#3: Guilin View
On the other end of the spectrum, we have Guilin View, a condominium situated in the heart of quiet, scenic Bukit Batok. Directly opposite the condo is Bukit Batok Town Park (affectionately referred to as Xiao Guilin), which consists of towering cliffs of granite rocks and bears a remarkable resemblance to Guilin, China. If that isn't a postcard-worthy view, we don't know what is.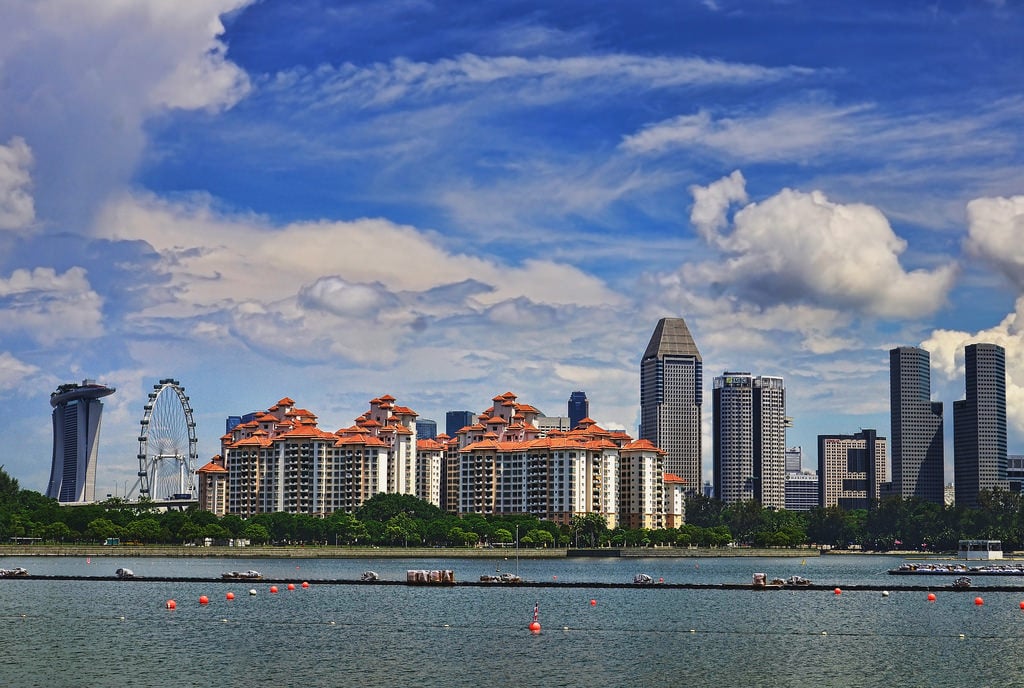 (Credits)
#4: Costa Rhu
With Costa Rhu condominium, you get the best of both worlds. You're located within the city centre, and well-connected to the different parts of Singapore. At the same time, because you're facing the Kallang River and Marina Barrage, you get that much-coveted sense of peacefulness and serenity. On the weekends, there's plenty of outdoor fun to be had. Simply head on down to the Singapore Sports Hub, PA Water Venue, or Marina Bay Golf Course, all of which are within walking distance. Awesome views of the fireworks display at the The Float @ Marina Bay during National Day provides another visual feast for Costa Rhu residents.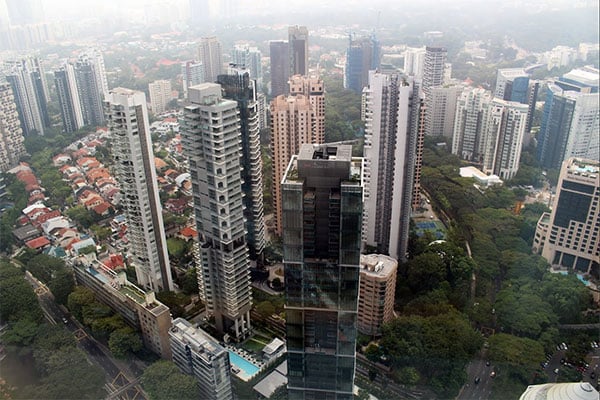 (Credits)
#5: The Orchard Residences
The Orchard Residences is a luxury apartment located above ION Orchard, and if you do decide to stay here, you'll be counting celebrities such as Jackie Chan and Eduardo Saverin amongst your neighbours. The apartment comprises of an impressive 56 storeys in total, and residents can expect to enjoy sweeping and awesome views of the Orchard Road shopping belt.
Are the above condominiums not quite what you're looking for? If you're more of a pool person than a view person, check out our article on 5 condos with drool-worthy swimming pools that can rival Marina Bay Sands. Alternatively, if you're on a tight budget, we've also listed down 5 of the most affordable condos in District 9 / Orchard Area that you might want to look at. Happy condominium browsing!
Find the home of your dreams today at Singapore's largest property portal 99.co!