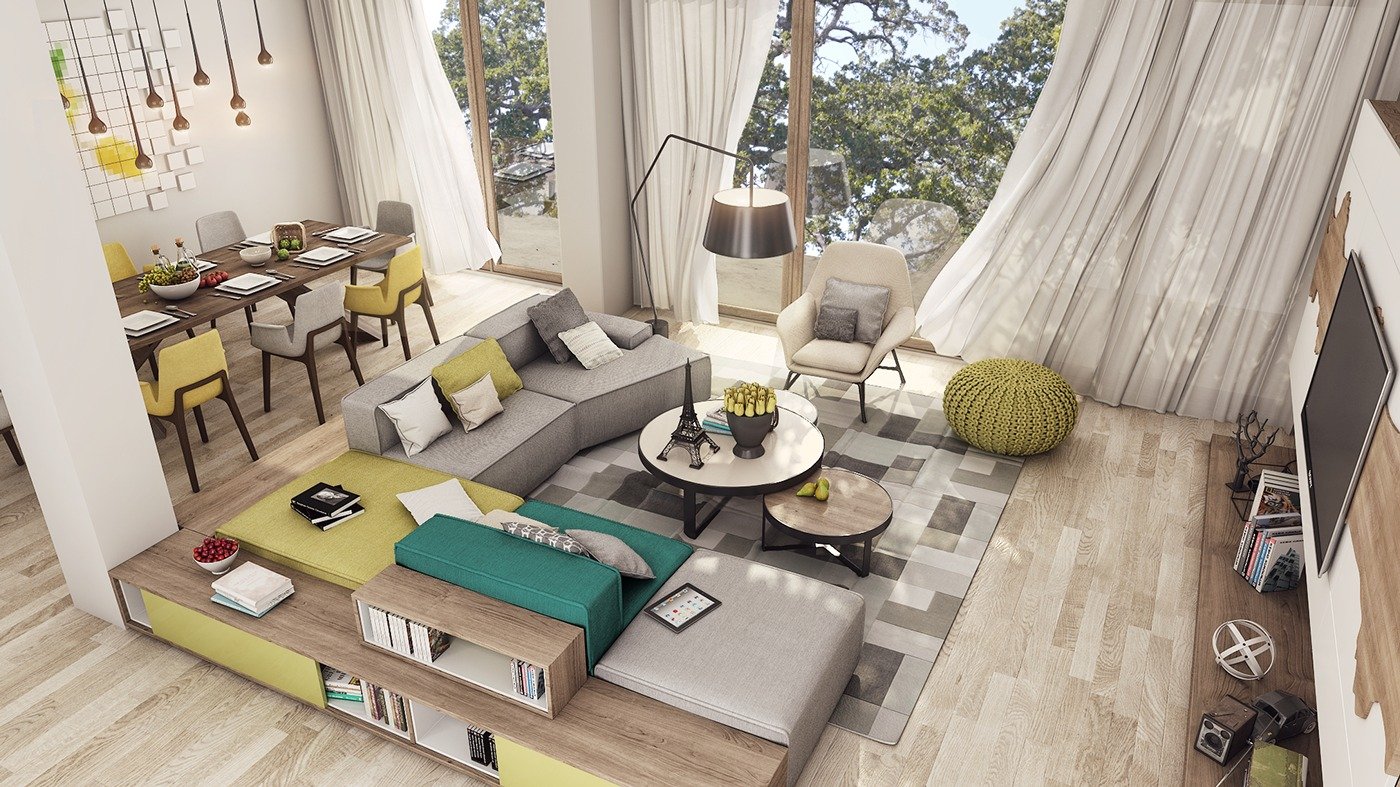 (Credits)
Blame it on Pinterest, Instagram, Homes & Gardens… everywhere you look, people seem to be living in luxurious homes styled by top interior designers. It's starting to feel like everyone is made of money these days – except you. But here's a secret: it doesn't have to cost an arm and a leg. It is possible to recreate some of the signature elements of luxurious interiors with a few clever tips.
#1: Paint your cabinets
(Credits)
Google 'luxury interior design' and the majority of the spaces that pop up are done up in neutral tones – whites, greys, blacks. Somehow, neutral colours just make a place look more atas.  
So if your old wooden kitchen cabinets are starting to look worn out and sad, don't buy a new set of cabinets that you can't afford. Instead, simply buy paint and do it yourself. Put a fresh coat of white paint on them and watch your kitchen come alive with class.
#2: DIY wall art pieces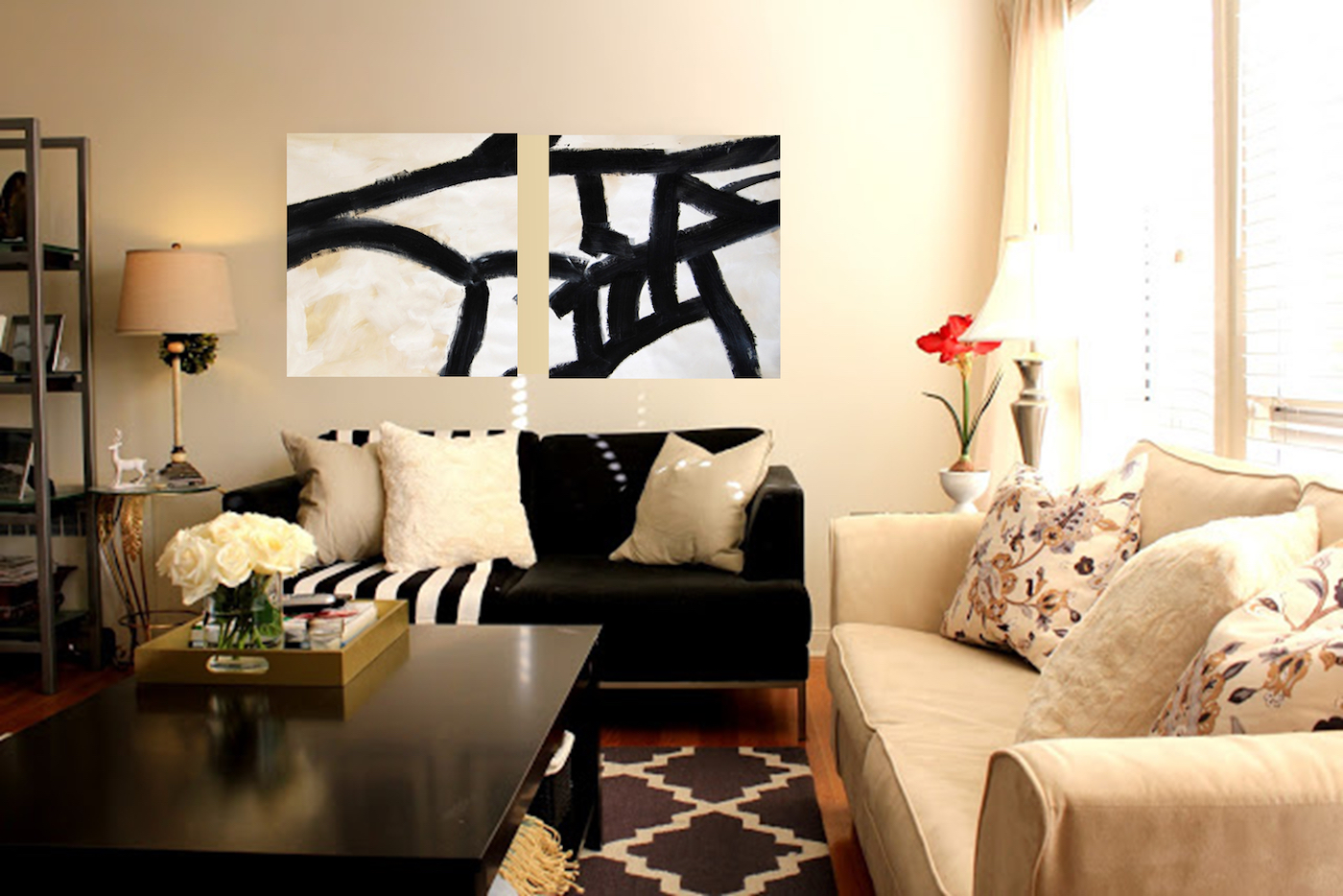 (Credits)
You don't have to fork out thousands for an art piece to jazz your place up. All of us are capable of making art! If drawing still life is not your forte, go abstract. Get a large piece of canvas and unleash the inner artist in you with a few minimalist lines. You can do a series in different sizes and hang them in various rooms for a themed look, or cut up a large piece into three or four smaller pieces, and hang them side by side for a more contemporary look. Have fun experimenting – the sky really is the limit when it comes to art.
#3: Big plush cushions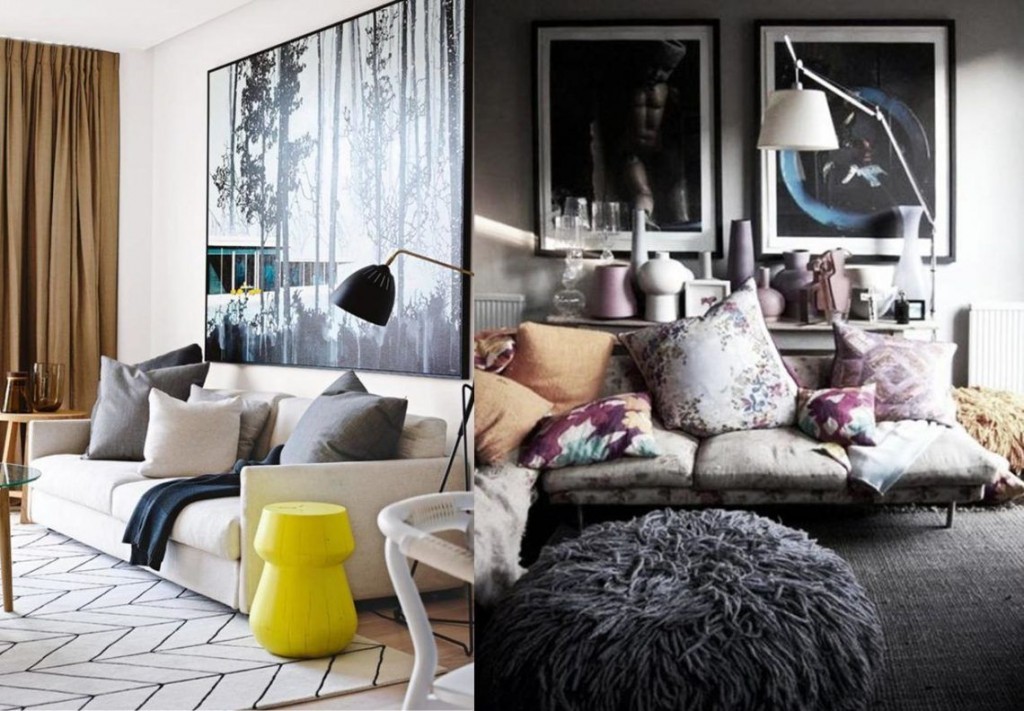 (Credits)
Take a moment to think about the most luxurious sofas you've lounged on. Chances are, these comfy sofas were accented with large, plush cushions. It's a super combo.
You can go one step further. Buy a few in different sizes and layer them for an even more lavish experience. Watch out though – you may not be able to get your friends to leave your house!
#4: 'Zhng' your lamp shades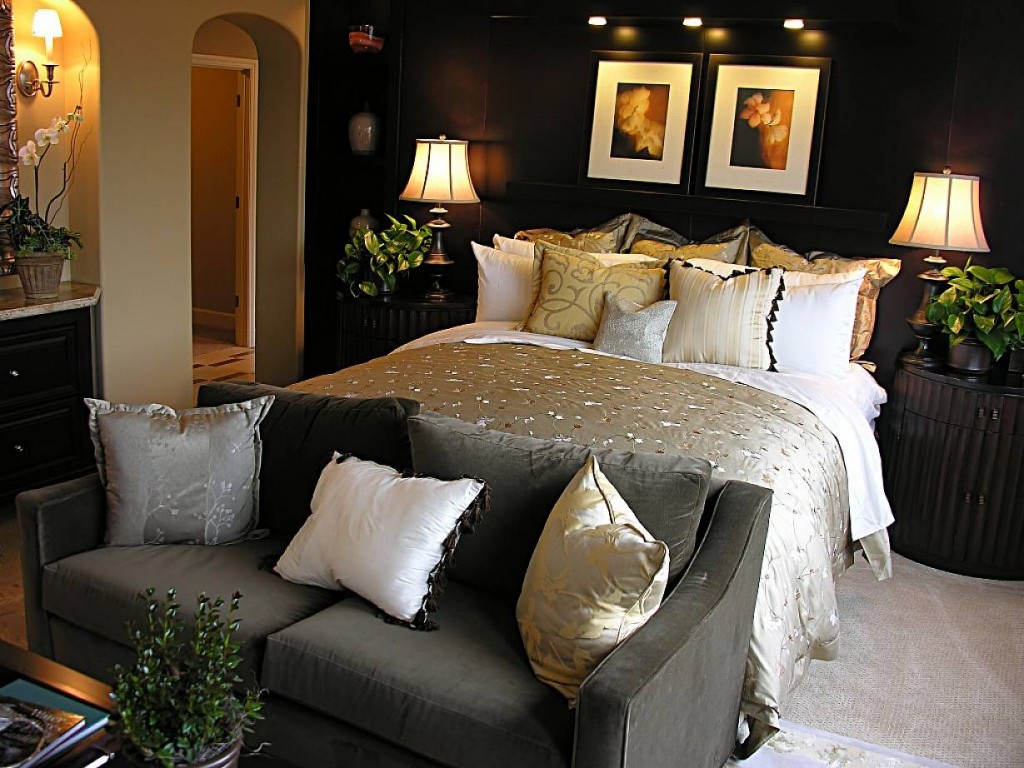 (Credits)
Cheap and effective, this is an often overlooked luxury hack. Make your basic lamps look expensive simply by replacing the lamp shades with elegant ones. Go for taller, larger versions to make a bold statement, or select ones with gold inner lining to create a sophisticated look.
#5: Frame your mirrors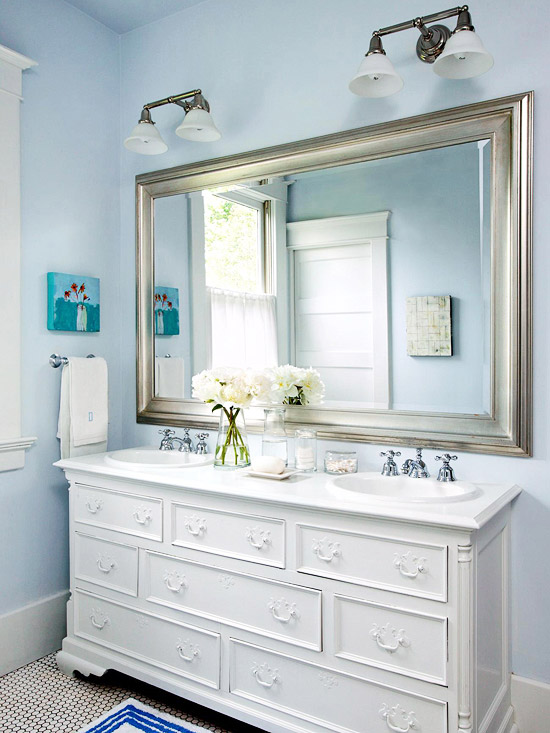 (Credits)
Making a house look more luxurious is all about the attention to details. When it comes to mirrors, it's common to prop a large plain one against your wall. We don't really think about it as a standalone style piece. But with just one tweak, it can become one. We suggest putting a white wooden frame around it, or you can look in flea markets for vintage frames, and give it a proper place in your home.
There're heaps of ingenious ways to create the dream home you want without breaking the bank. These are just a few to inspire you to get started, so have fun exploring, get creative and make your house luxurious today!