Want to improve the lives of your elderly parents? Consider improving your home with these special features:
1. Upgrading your bathroom
As we get older, we become more susceptible to falls. Such kind of accidents have been reported to put more people in the hospital than road accidents.
And where's the most likely place people can slip and fall? An area with a frequently wet surface – a bathroom.
With weaker bones and muscles, normal tasks like taking a shower, and sitting down or getting up from the toilet can be harder for them.
To prevent an untimely fall, you can:
Install slip-resistant treatment to floor tiles
An anti-slip treatment to floor tiles increases traction, which improves safety especially on wet conditions. This will make the toilet floor easier for your elderly parents to walk on, lessening the risk of injuries.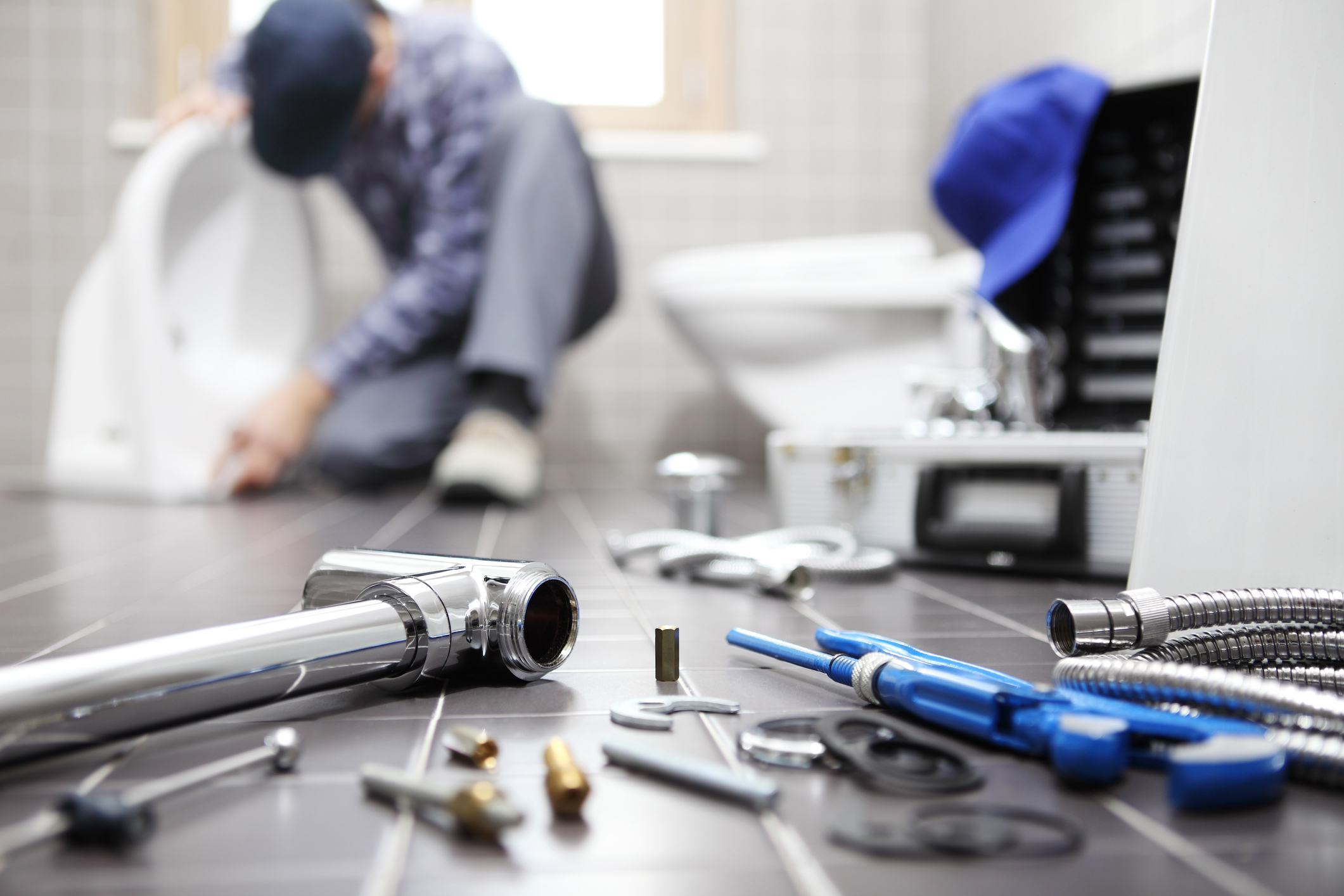 Housing Board Development (HDB) introduced the Home Improvement Programme (HIP) in 2007, along with the Enhancement for Active Seniors (EASE) scheme in 2012. Both of these offer home improvements, heavily-subsidised by the government. (Click on the link to find out about your eligibility and its costs!)
This includes the installation of slip-resistant treatment to floor tiles in up to two toilets, as well as…
Grab bars are offered in a set, with the EASE scheme. The first is retrofitting eight or ten grab bars for the first toilet and within your HDB flat, and the second with six grab bars for your second toilet.
Coupled with the anti-slip treatment to your floor tiles, grab bars are an added layer of protection not just in the toilet, but around your flat as well.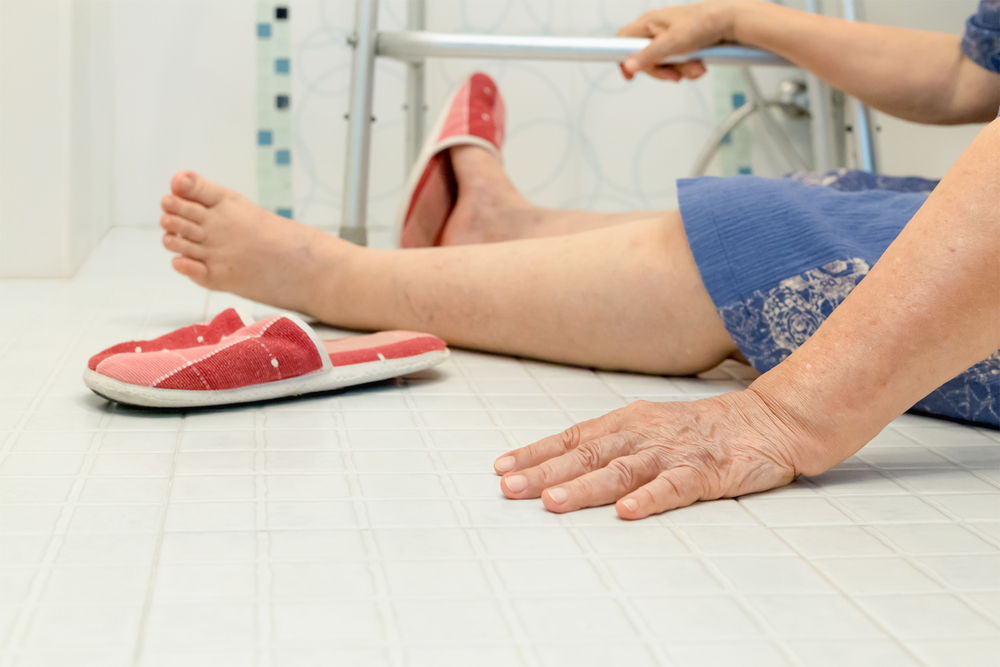 Moving around the kitchen, or from their bedroom to the living room will be much easier with something to grab on to. And because we all know how prideful some parents can get (especially when they're older), they won't have to be embarrassed about asking for your help, either.
This additional structural support can even motivate them to move around the house more, which can improve their physical well being.
2. Ensuring your flat is step-free
Mobility should be your main focus if you do decide to renovate your home for your elderly parents. Can they move around the place easily? One way to ensure this is to…
HDB's EASE scheme also offers the installation of ramps, within your apartment and/or at the main entrance.
They are offering portable and customised ramps, suitable for most HDB flats with multi-step entrances: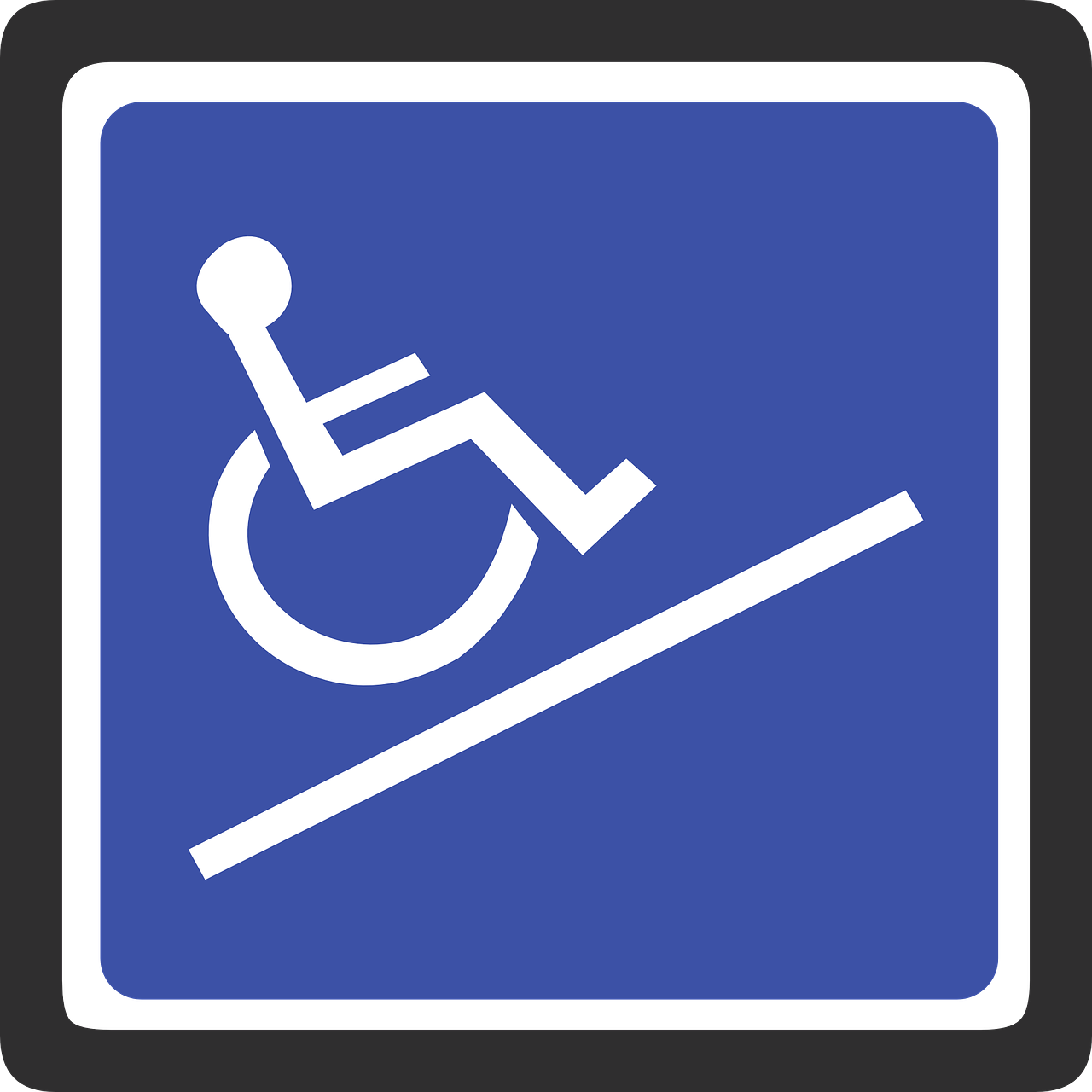 Portable ramps are more appropriate for flats near the end of a corridor, as there is sufficient space at the entrance. Don't worry, you can collapse it when it's not in use. You won't have to worry about inconveniencing others who also live in the house.
Another way to ensure accessibility within your house is to…
This can be done by levelling the floors within your flat, even your toilet, to ensure the space is step-free.
Whether your parents are wheelchair-bound or not, having the steps within your flat removed will reduce the strain on their body as well. (Arthritis is a real thing, folks!)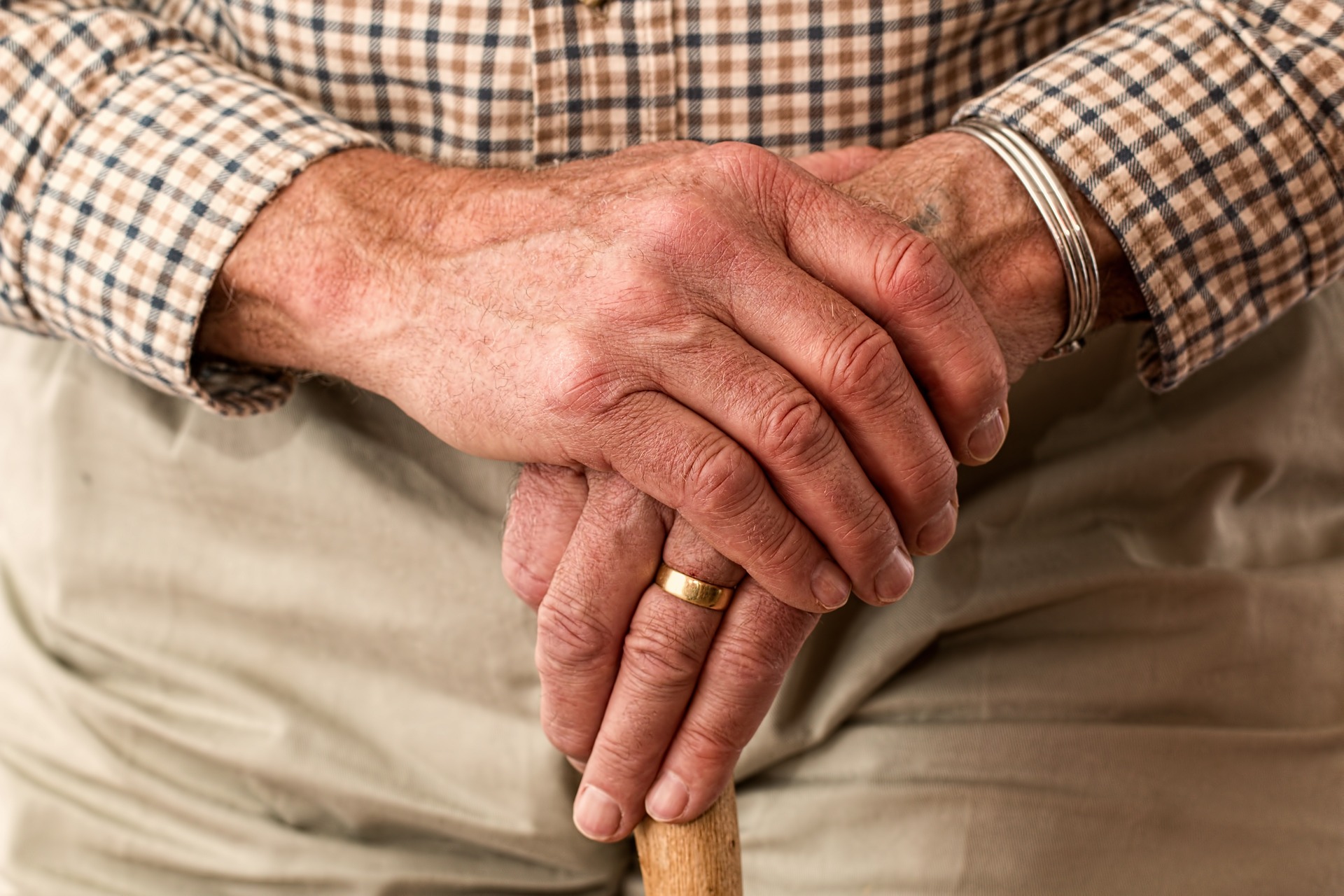 That way, your elderly parents won't have to raise their legs and risk injuring their knees, for example.
However, you'll have to apply for permission from HDB to raise your flooring as you're required to use the appropriate concrete.
3. Hollow out a space under the sink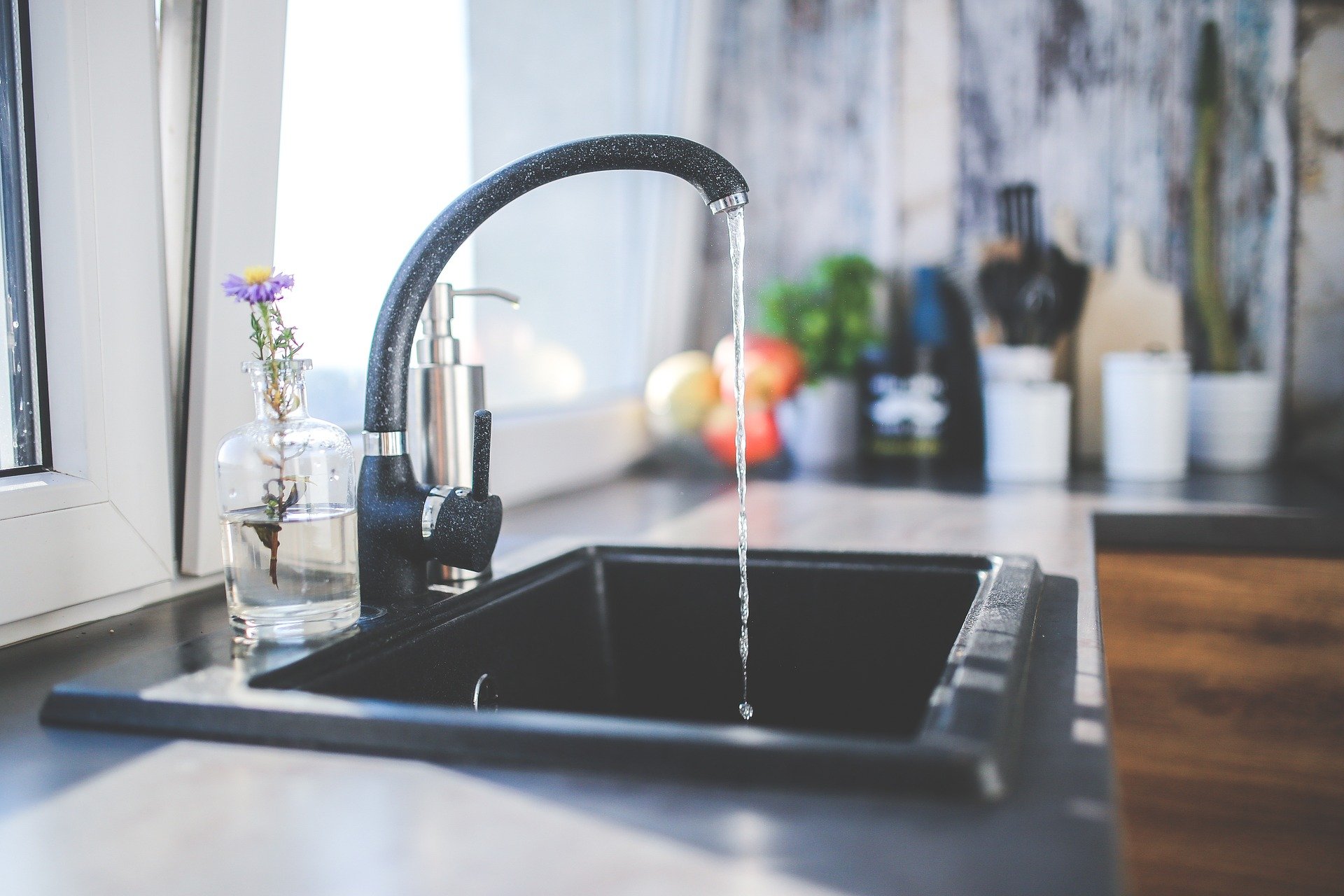 This is more for wheelchair users as it helps them move closer to the sink. Again, this eases your elderly parents' day-to-day activities significantly.
Why? Because it re-establishes their independence and ability to do a simple task like washing the dishes. This helps them feel less of a burden, as well as remain physically engaged in a positive way.
4. See-through cabinets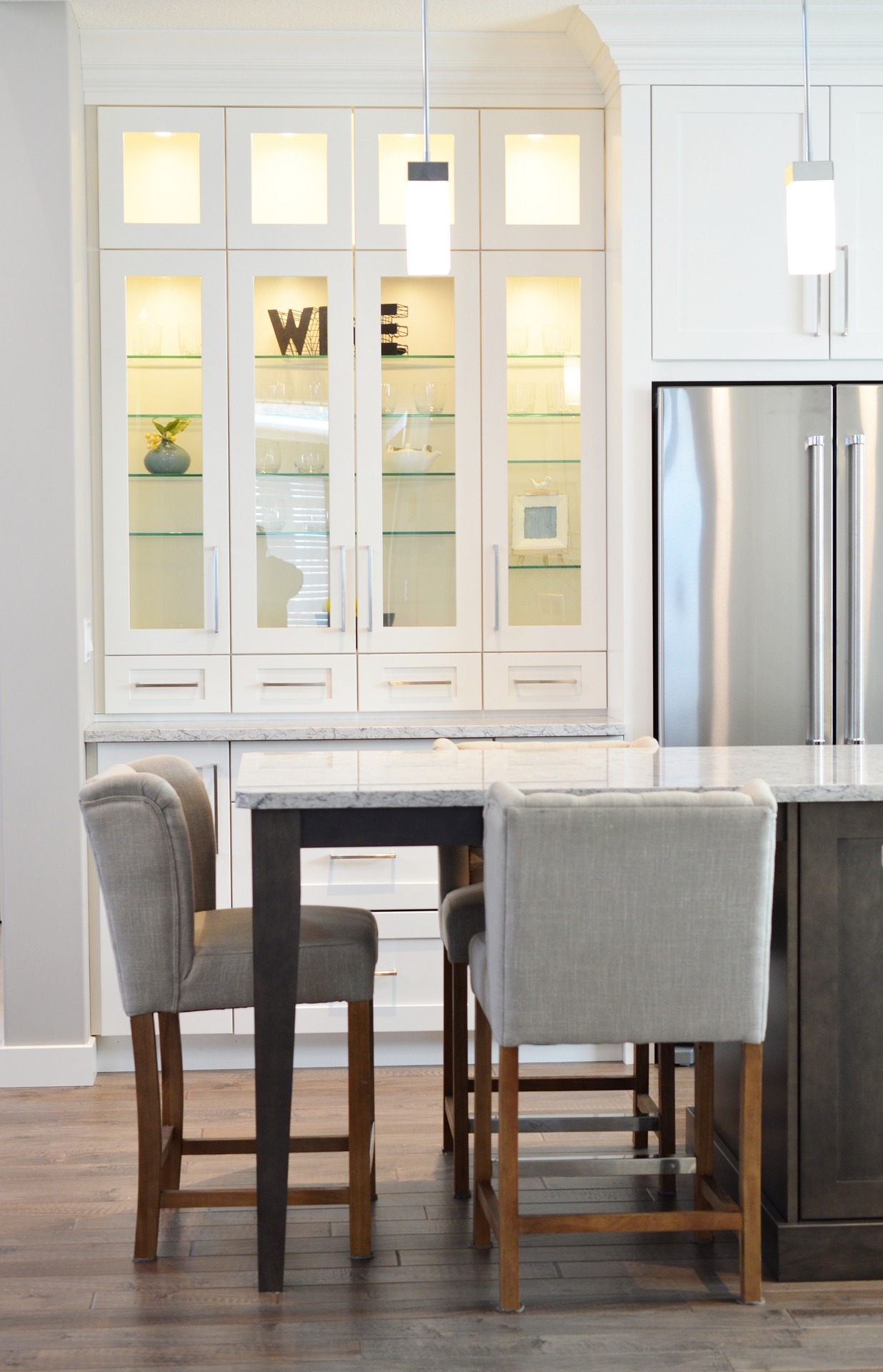 With ageing could come weakening vision, often near-sightedness. This means your elderly parents may find it hard to see clearly at close distances, making it more difficult to look for certain things they need.
A way to combat this is changing your cabinet doors to a see-through one. It'll save time and energy  looking for things when you can directly see inside your cabinets.
Another way to make it easier for your parents is installing sliding hardware to your kitchen cabinet doors. Preferably with levers as handles as it's easier for seniors to grab.
5. Open-floor plan
For mobility and accessibility, having an open-floor plan can ensure more space for your aged parents to move. Not only will they be able to walk around the house more freely, but it also minimises the risk of them banging onto furniture and sustaining an injury.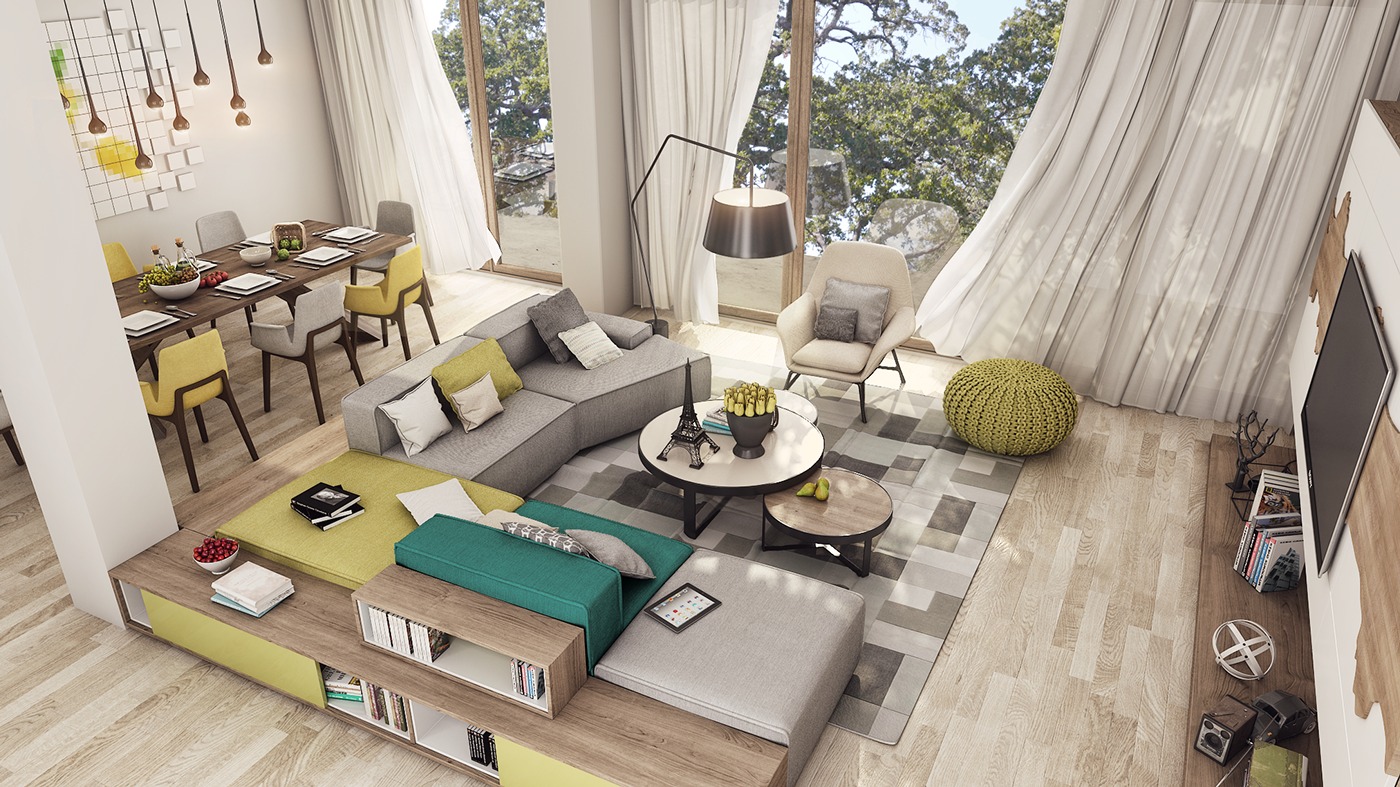 Obviously, a bigger space will also be beneficial if your parents are wheelchair-bound as they'll have wider passageways to navigate around.
6. Reposition power sockets and light switches
For the average person, the height at which power sockets are placed is reachable. Light switches are usually at eye level, which is fine if you're not in a wheelchair. Power outlets are often placed low to the ground, which is tough for older people who have to bend down. Make sure these are re-positioned for your parents' convenience.
You should also make sure there are multiple light switches for central lighting. For example, have a light switch for the living room at multiple ends, so your parents won't have to walk in darkness to get to a single switch.
The cost of these improvements is cheaper than the cost of a hospital bill, and infinitely lower than the emotional cost of injury or loss
Whether these improvements cost a few hundred or a few thousand dollars, they are always a cost savings. Because a serious injury always costs more, be it in a financial or emotional manner. If you haven't gotten around to these yet, we suggest you start looking into it today.
What other home renovations do you think will help your elderly parents? Voice your thoughts in our comments section or on our Facebook community page.
Find the home of your dreams today on Singapore's largest property portal 99.co! You can also access a wide range of tools to calculate your down payments and loan repayments, to make an informed purchase.