If there's one takeaway from our Haus It Going event last week, it's that private property isn't the sole province of billionaire's children and Bond villains. Here's how private housing in Singapore may be more affordable than you imagine:
1. Due to high leveraging and your CPF, the minimum cash payment is low
How much would you say you'd need in a down payment, to buy a $1 million condo?
Assuming you have a good credit score, the mandatory cash down payment is only five per cent. That means $50,000 for a million-dollar house. If you start saving just five years in advance, you could make this amount by setting aside an extra $833 a month.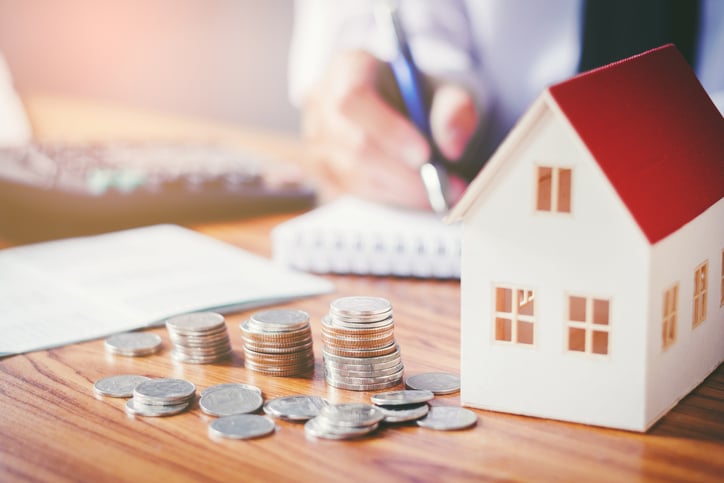 This is because for bank loans, the total down payment can be as low as 25 per cent. 20 per cent of the property can also be paid for using your CPF Ordinary Account (CPF OA), thus leaving you with just five per cent in minimum cash down.
(However, note that you cannot borrow more to cover this five per cent).
2. Are you a Singapore citizen and a first-time home buyer? Cooling measures actually help you
Cooling measures primarily target multiple home buyers. For a Singapore Citizen, there is no Additional Buyers Stamp Duty (ABSD) for the first home (it's 12 per cent for the second home, and 15 per cent for the third home). ABSD also applies to foreigners and Permanent Residents.
As a result, it's entirely beneficial to a first time citizen home buyer. The ABSD keeps prices low enough that private housing is accessible; and you don't have to worry about paying for it.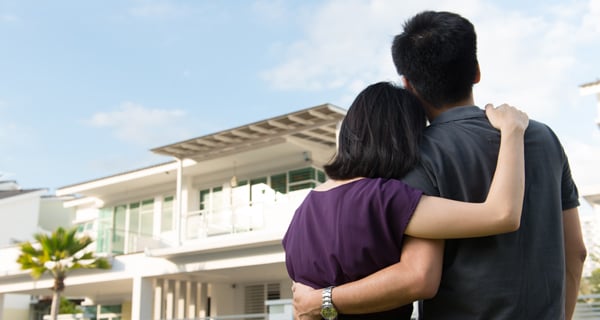 In Q1 2019, for example, non-landed prices in the Core Central Region (CCR) fell 2.9 per cent – the sharpest dip since around the time of the Global Financial Crisis (prices in the OCR slipped over five per cent in Q2 2009). This was prompted by new cooling measures in 2018.
But these are still early days – the effects of the cooling measures are likely to be more pronounced as the year goes on, which is good news for buyers.
3. It's strangely easier to qualify for a bank loan than for an HDB loan, and that's great for private properties buyer
You probably think an HDB loan is easier to get. But what if we told you that, in a way, you can actually borrow twice as much using a bank loan?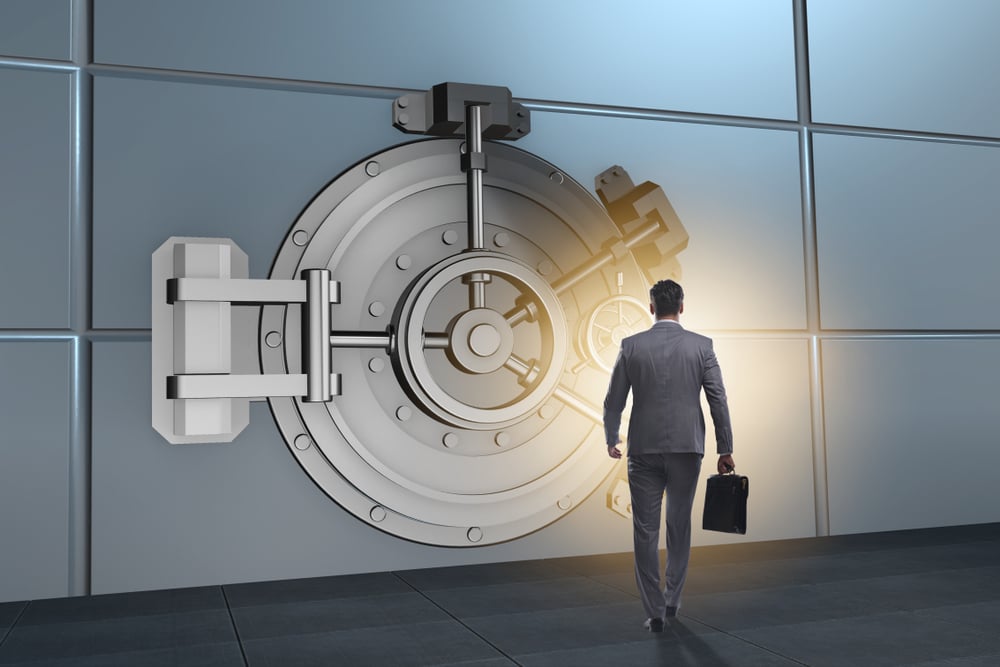 For HDB loans, you must pass a restriction called the Mortgage Servicing Ratio (MSR). This caps your loan repayment maximum to 30 per cent of your monthly income (not inclusive of other loans). For bank loans, you need only meet the Total Debt Servicing Ratio (TDSR), which caps your monthly repayments to 60 per cent of your monthly income.
This means that, assuming you have no debt, it's strangely easier to meet the requirements for a bank loan than an HDB loan.
4. Executive Condominiums (ECs) offer a great first step into private property
One advantage you have today are EC projects. These are HDB properties for the first 10 years, after which they are fully privatised. Now you may think this is similar to schemes like DBSS, but there's a big difference:
ECs are full suite condos, wholly built by private developers. They have all the amenities of a private condo, such as a pool, gym, BBQ pits, etc. There's no practical distinction between an EC and a condo, when it comes to comfort.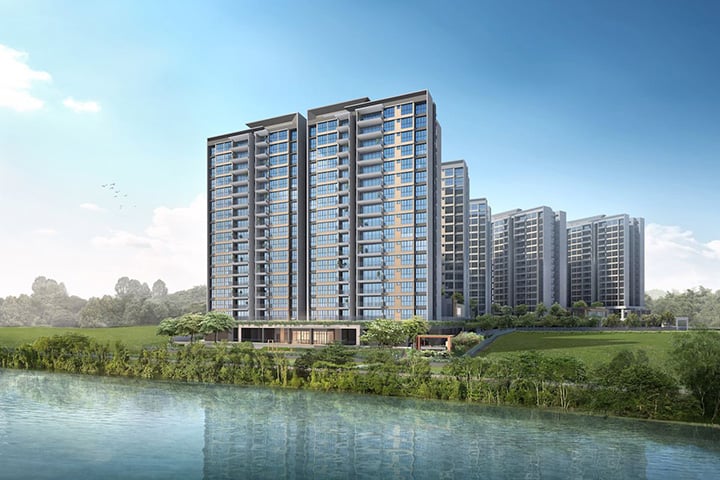 Unlike private properties however, you can still get CPF grants to buy ECs, which offsets some of the cost. On top of that, many ECs are affordably priced, at around $800,000. This makes them a great "entry level" property for first time private home buyers.
Frankly, earlier generations would have killed for an opportunity like this.
5. There are private properties priced at $600,000 or below
This unit at The Jovell is priced at just $588,000, while Riverfront Residences has units at around $598,000. These smaller one or two-bedroom units are easy to rent out to single expatriates, or even for young couples (before children) to reside in.
These shoebox, or compact, units are a good way to gain access to prestigious developments or central locations, without needing a lot of capital.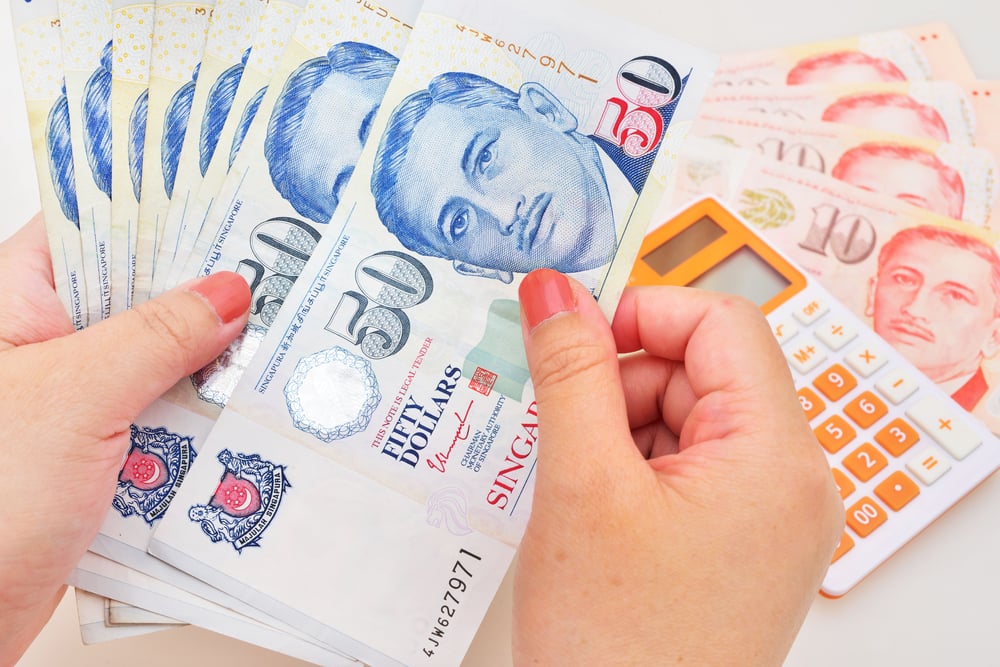 There are two common strategies here:
The first is to live with parents and rent out the unit, thus covering most of the costs (note: you can also pay for the home loan with your CPF, while collecting cash from the tenant). By the time you're ready to move in there on your own, you would have offset most of the cost with the rental income.
The second is to live there for a time (say 10 years or so), and then resell and upgrade later. If the unit is in a desirable location, its value is likely to appreciate regardless of its smaller size.
6. If you and your spouse are co-borrowers, the monthly repayments are affordable to most Singaporeans
Say you buy a condo priced at $800,000, with the maximum loan of $600,000. At two per cent interest over a 30 year period, this comes to a monthly repayment of $2,218.
Split between you and a spouse, this can drop the monthly repayment to around $1,100 a month each. This is about 25 per cent of the monthly income of the average Singaporean ($4,000). It's enough to still have cash left over for savings, and other investments.
Also, note that a savings of just around $13,300+, such as in your CPF OA, will cover your home loan repayments for six months. This gives you sufficient time to respond to any emergencies.
7. Schemes like the Deferred Payment Scheme (DPS) help with affordability
For completed developments, you can often pay with schemes such as DPS. You're only required to pay 20 per cent upfront, after which you have as long as two years before you need to pay the remaining 80 per cent.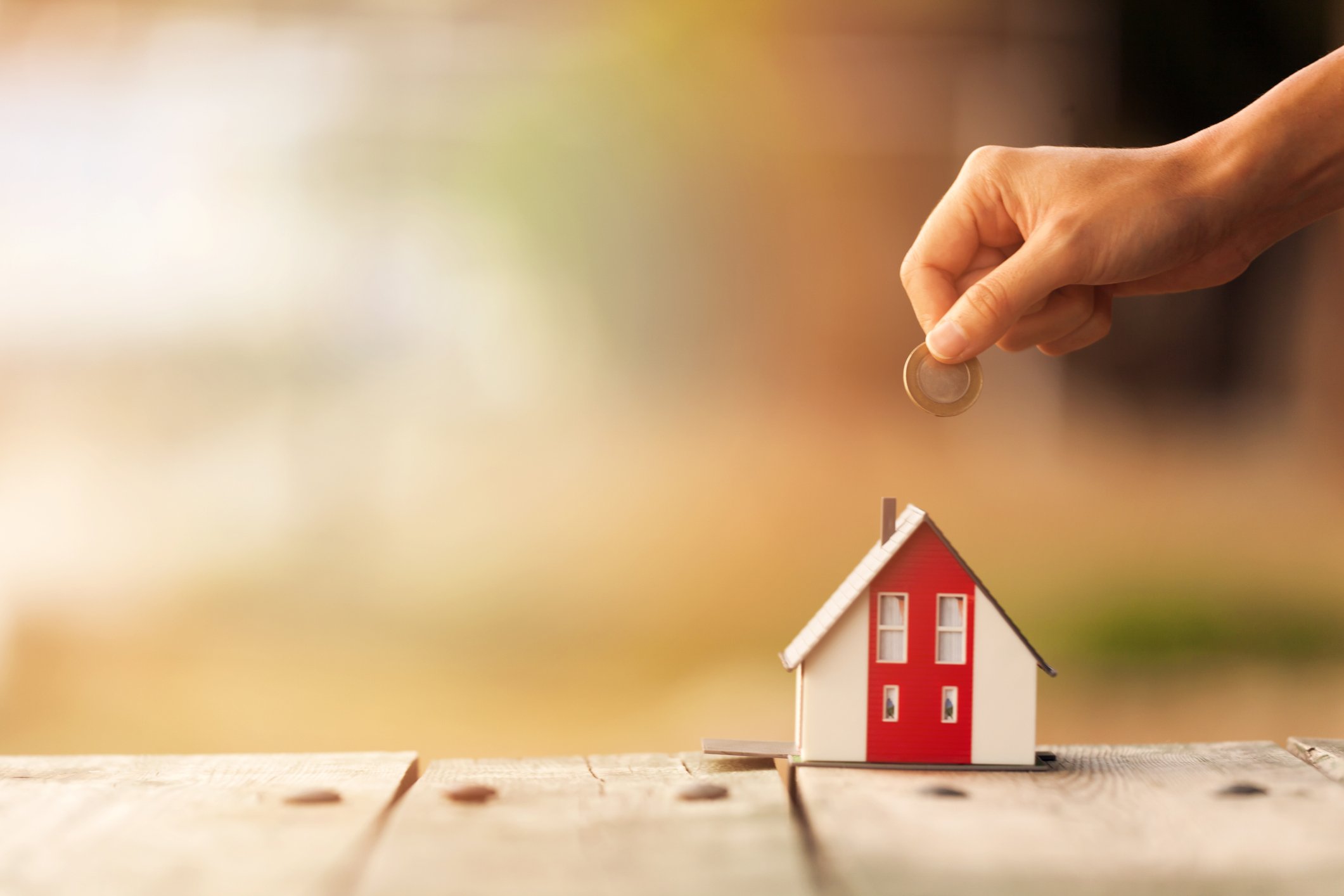 During this two years, you can already move into the property, or rent it out for income. On top of that, there's no interest charged for these two years, as you only need to get the bank loan going once the remaining 80 per cent is due.
Also, notice that down payment of 20 per cent is cheaper than the usual down payment of 25 per cent. For a mass market condo at $1 million to $1.5 million, this five per cent can mean a cash outlay that's $50,000 to $60,000 lower.
Before you assume that a private property is unaffordable, understand how the loans work and look around.
Most Singaporeans overestimate how much they need to buy a property. Home ownership – even for private residential units – is surprisingly affordable to first time buyers (we can't say the same for buyers of multiple properties, though – you may want to consider commercial options instead for the second or third property).
Thinking of buying your first private property? Voice your thoughts in our comments section or on our Facebook community page.
Looking for a property? Find the home of your dreams today on Singapore's largest property portal 99.co! You can also access a wide range of tools to calculate your down payments and loan repayments, to make an informed purchase.