When it comes to taking a bank loan, what are the first few questions that pop up in your head? For most new buyers, you probably don't know what to ask. With experts from Dollarback Mortgage, we're here to highlight what you need to note: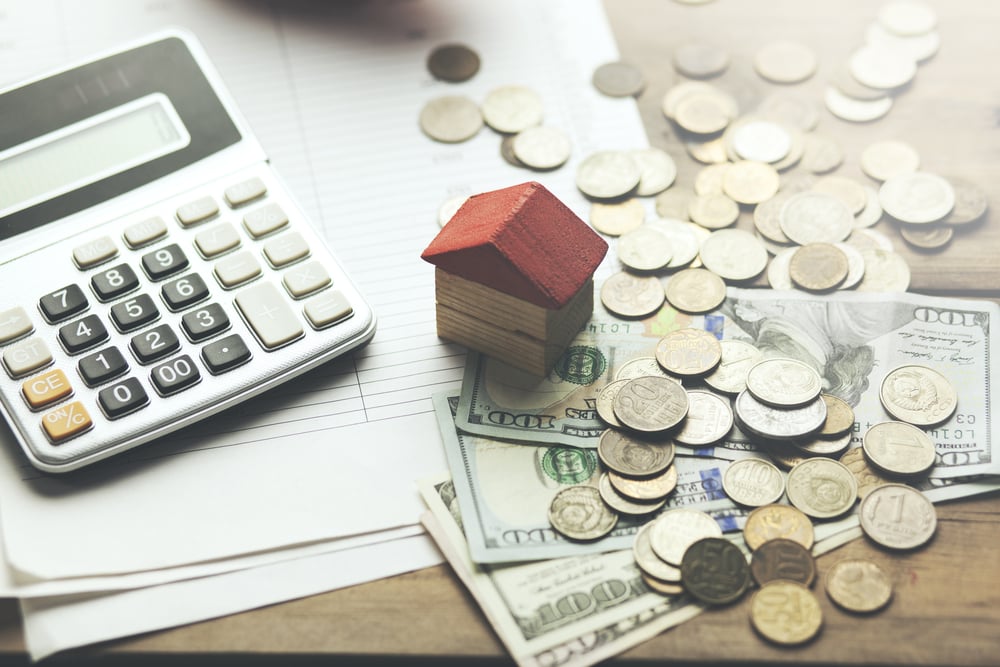 1. Look for the cheapest home loan
What is there to look for? Look for the banks with the lowest interest rates.
An information search is a key first step. There are many different home loan packages available at different banks. It often comes down to getting the best of these options.
We recommend looking at a whole bunch of banks and comparing their rates against one another. You can always start this process with a simple web search. Take that phone out of your pocket and start your search. It's that simple.
Should you have your hands full with work or with baby duties at home, you could always consider engaging a mortgage broker for free. These brokers are specialists who give advice to property buyers like yourself and assist in comparing home loan products from many different banks.  
Remember, different home loans have different interest rates. Do some digging and research prior to committing to a home loan package.
2. Check the interest rates that follows the "teaser rates"
For Singapore Interbank Offered Rate (SIBOR) home loans, it's common for interest rates to be low during the first three years.  
However, the interest rate can jump significantly in the fourth year and beyond. As you will probably be paying your home loan over the next few decades, it's the long-term rates that matter.
Some bankers may tell you this is no problem, as you can always refinance your loan—in other words, switch from one loan package to another. But you must remember there's no guarantee you'll find a better deal four years from now.
As such, always focus on the interest rate in the fourth year and beyond.
3. Be wary of the risks that come with a Board Rate Loan
There is one thing you should know. Accepting a Board Rate loan would mean that the bank has entire control over the interest rates. Some banks may be eager to point out their interest rates are much lower than the market rates, or that their rates have not changed for a long time.
However, accepting a Board Rate loan is risky. It means your bank can increase your interest rate at any time without the need to provide any justification whatsoever. Perhaps, you might want to think twice.
4. Choosing between a Singapore Interbank Offered Rate (SIBOR) loan or a Fixed Deposit Home Rate (FHR) loan
Essentially, FHR loans are tied to the bank's fixed deposit rates while SIBOR loans are not. For the bank to raise your interest rate, they would need to pay out more in their fixed deposits. As such, banks are disinclined to raise interest rates.
SIBOR loans are determined by the median rate at which banks are lending to one another. Usually only derived after a comparison between at least 12 banks. SIBOR rates are solely monitored by the Monetary Authority of Singapore (MAS) which leaves banks with no control over them.
FHR loans are generally a safer option for property buyers as they are less volatile compared to SIBOR loans. The fluctuating rates in SIBOR loans can pose a risk to those who need predictability in their loan rates. Alternatively, you can choose to get help from a mortgage consultant for better understanding and decision making.
5. Check for a lock-in period
A lock-in period imposes a penalty if you try to refinance (switch loan packages) within the lock-in period. The lock-in penalty is usually 1.5 percent of the undisbursed loan amount, and it's almost never worth paying.
Lock-in periods often last from three to five years. While housing loans with lock-in periods may be a bit cheaper, you have to consider the risk. You won't have the flexibility to switch to a cheaper loan package if interest rates fall during the lock-in period.
6. Check if you meet the Total Debt Servicing Ratio (TDSR)
Your monthly home loan repayment, in addition to all your other monthly debts—for example, personal and car loans—cannot exceed 60 percent of your monthly income. This is due to the TDSR framework introduced by MAS.
Following the TDSR framework, if you earn $7,000 per month, your total debt repayments cannot exceed $4,200 per month. If you have a variable income source, such as sales commissions, your monthly income will be taken as 30 percent lower for the purpose of TDSR calculations.
Note that, for variable repayment loans such as credit cards, the minimum monthly repayment is used to determine your TDSR.
Breaking the TDSR does not mean you cannot get a home loan—it means you have to borrow a lower amount or take a longer loan term. For example, you can make a bigger downpayment to reduce your monthly repayment, or you might have to extend your loan tenure.
7. Looking for the best property valuation
A higher property valuation allows you to borrow more from the bank. This is because the maximum you can borrow is up to 75 percent of the property price or value, whichever is lower.
If the bank's valuation is much lower than the seller's asking price, accepting their home loan may mean a heftier cash outlay. Engaging a home loan mortgage broker to assist you in finding the best valuation.
This article was originally published on DollarBack Mortgage, which shows you the top five home loans across 145 mortgage packages in Singapore.
Thinking of getting a mortgage? Voice your thoughts in our comments section or on our Facebook community page.
Looking for a property? Find the home of your dreams today on Singapore's largest property portal 99.co! You can also access a wide range of tools to calculate your down payments and loan repayments, to make an informed purchase.