Ever passed by a place in Singapore and wondered to yourself: Wasn't this building something else before?  Well, some of our condos are actually built on the sites of some of the most iconic factories in Singapore's history. Here's the story of NINE condos… and their very productive past lives.
Condo #1: Valley Park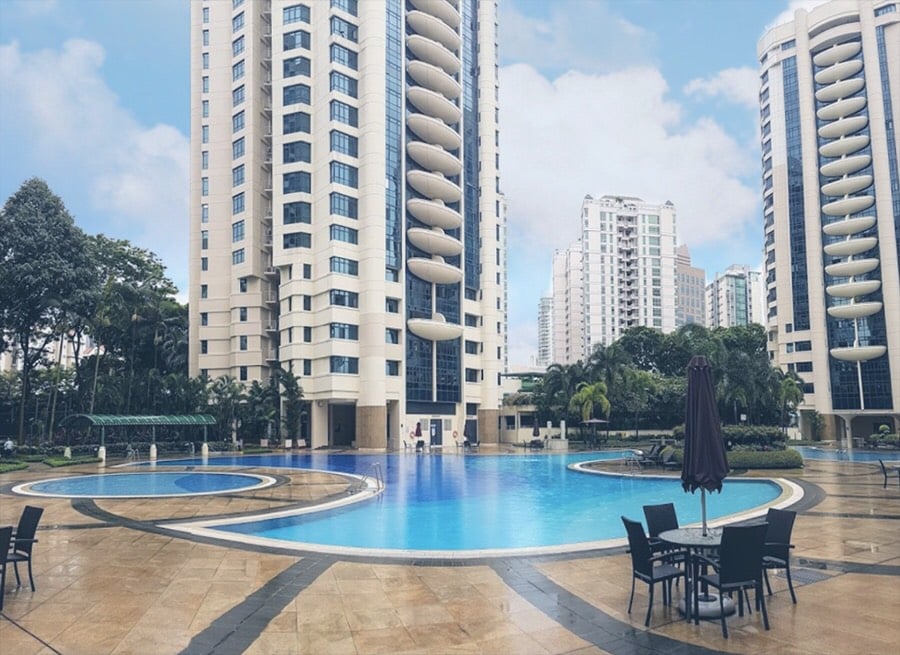 District: 10
Units: 728
Completed: 1997
Tenure: 999 years
Nearest MRT stations: Tiong Bahru, Great World (upcoming)
What it was: Fraser & Neave (F&N) factory
Spanning a massive 5.9 hectares, F&N's first factory in Southeast Asia was once located in what is now the sought-after residential district of River Valley. Having first started operations in 1952, the company added to the site its first aerated water production plant (i.e. soft drink factory) in Southeast Asia in 1967.
The plant started off by producing five beverages—Orange Crush, Bitter Lemon, Lemonade, Special Dry Ginger Ale and Extra Dry Tonic—at a rate of 100 cans per minute!
F&N moved to a new plant in Tuas in 1990, leaving the former factory building vacant. In 1992, F&N revealed that, in 40 years, the land value of the River Valley site had increased 300 times from $640,000 to $192.6 million.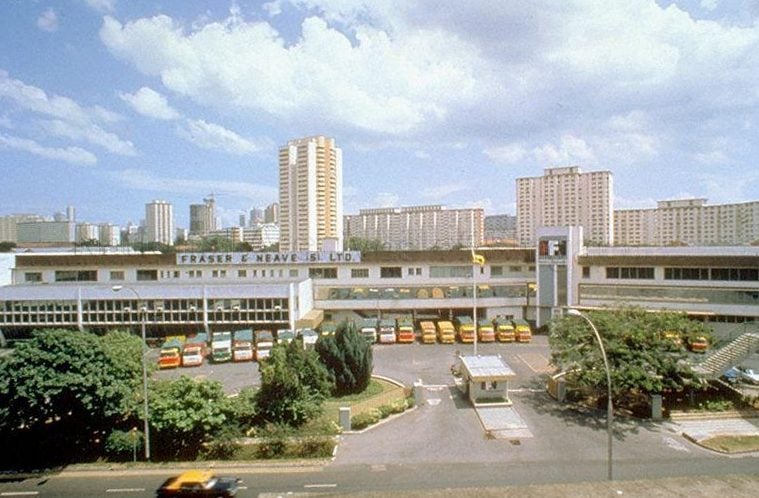 Little surprise then, that F&N then decided to put the 999-year leasehold land to higher-value uses. Just two months after the revaluation, F&N announced plans to build a mixed development comprising of $435 million worth of condos, in addition to a neighbourhood shopping centre-cum-office block (Valley Point) and serviced apartments (Fraser Suites). In 1993, the factory was demolished to kick start the transformation.
Over 70% of the former factory site was allocated to what was to become Valley Park, a sprawling condo development with 738 units. When it was launched in July 1994, it was a condo ahead of its time, with a larger swimming pool than most that went along with an upmarket positioning. Notably, Valley Park also has three tennis courts (an amenity that newer condos often choose to do without, because of the space they take up).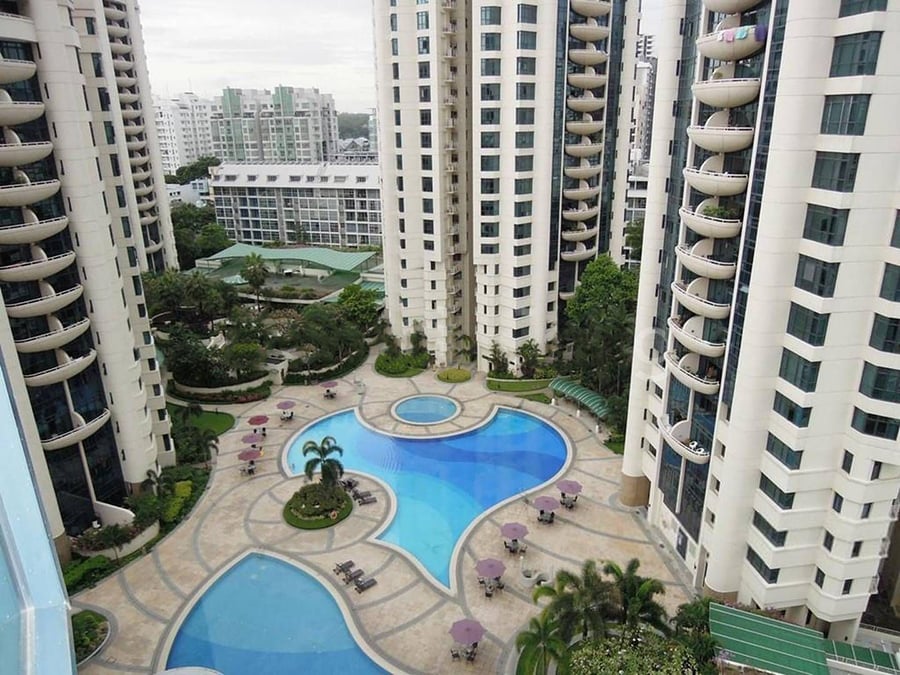 Since then, units in Valley Park have more than doubled in value, from $830 per square foot (psf) in 1995 to $1,720 psf presently in 2020. With Valley Point providing the necessary amenities such as a supermarket and being relatively near to the CBD, Valley Park continues to be popular with investors and expat family renters. Units with views of the Singapore River are particularly sought after!
Valley Park is also within a 7 to 8-minute walking distance to the Great World MRT Station on the Thomson-East Coast Line (TEL), when it opens in 2021.
[Check out Valley Park units listed for rent]
[Check out Valley Park units listed for sale]
Condo #2: The Anchorage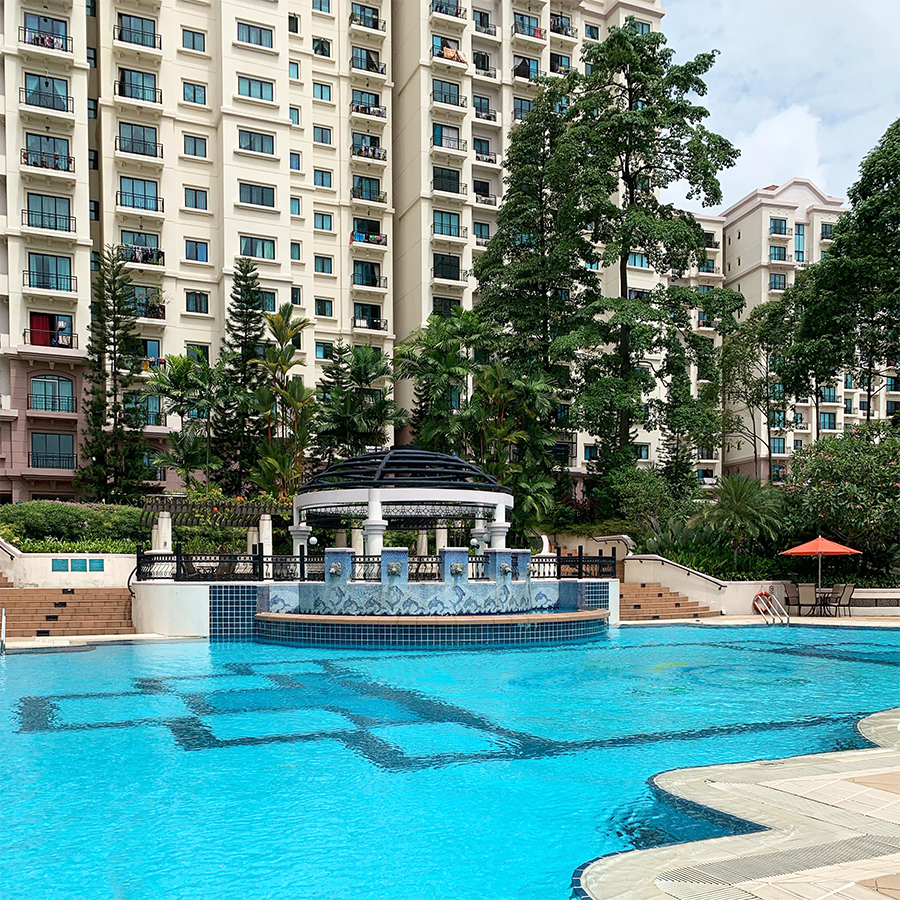 District: 3
Units: 775
Completed: 1997
Tenure: Freehold
Nearest MRT station: Queenstown
What it was: Archipelago Brewery
Imagine gathering your beer-loving friends at The Anchorage and telling them that your home was the site of one of Singapore's largest breweries. That'd be at least a little bit cool, right?
In the early 1930s, Archipelago Brewery, which was originally an Dutch East Indies company headquartered in Batavia (now known as Jakarta), decided that it would make beer in Singapore after setting up several breweries across the region.
And so a factory was built at Alexandra in 1932, the site chosen for its proximity to the former Singapore-Malaya rail line. According to an article in The Straits Times that year, the brewery in Singapore had "the added advantage of being under the direct supervision of a brewery master" from Germany.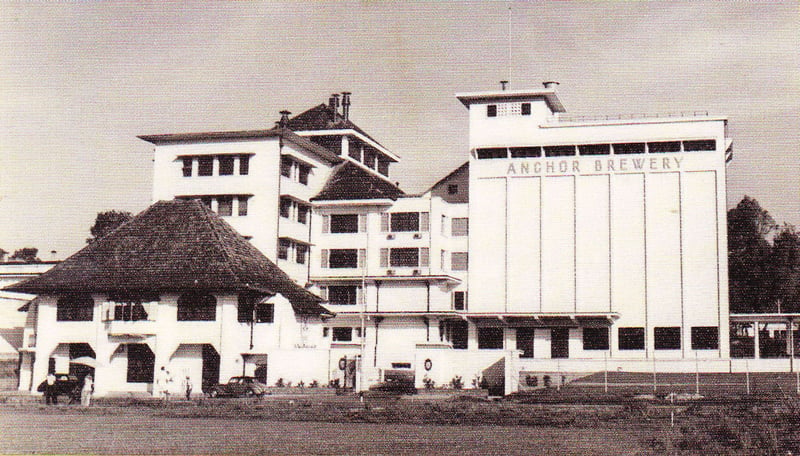 So committed was Archipelago to making the brewery a success, they even sent water from Singapore to Germany to test for its suitability for beer-making. They also built a quaint bungalow for the brewery master, which was gazetted for conservation in 1993 and remains part of The Anchorage to this day.
Throughout its history, the brewery changed hands several times. It was even used by the Japanese to make beer during the World War II occupation. Later on, the place became known as the Anchor Brewery, named after the brand of beer it produced.

Production of up to 1.7 million litres of beer a year continued at the factory right up to 1990, when the owners (also F&N) relocated operations to Tuas. F&N then decided to build a mixed development consisting of mainly condos on this mouth-watering piece of freehold land, and The Anchorage was born.
Since its 1994 launch to date, prices at The Anchorage have risen by 129%. Besides the enjoyment of full condo facilities, residents are also within a 10-minute walking distance of Queenstown MRT, and right in the heart of an amenities hub that includes Anchorpoint Shopping Centre (part of The Anchorage), IKEA Alexandra, Queensway Shopping Centre and two hawker centres.
That brewery master's bungalow? It now houses restaurants!
[Check out The Anchorage units listed for sale!]
[Check out The Anchorage units listed for rent!]
Condos #3-5: The Sterling, Gardenvista and Jardin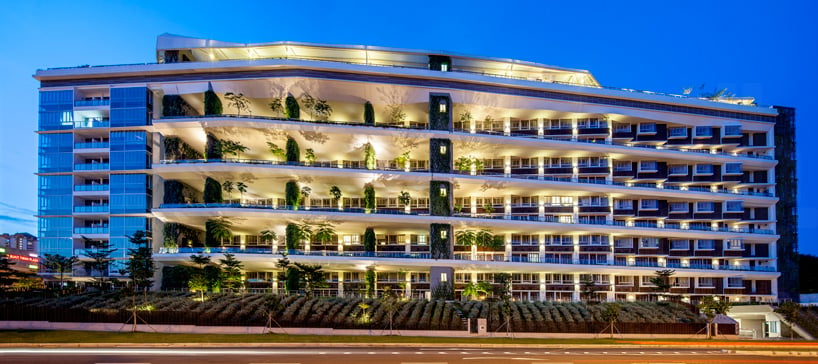 The Sterling
District: 21
Units: 232
Completed: 2001
Tenure: Freehold
Nearest MRT station: King Albert Park
Gardenvista
District: 21
Units: 310
Completed: 2006
Tenure: 99-year leasehold
Nearest MRT station: King Albert Park
Jardin
District: 21
Units: 140
Completed: 2013
Tenure: Freehold
Nearest MRT station: King Albert Park
What they once were: Yeo Hiap Seng factory
You didn't read it wrong: three individual condominiums along Dunearn Road now occupy what was formerly the Yeo Hiap Seng Factory. This is possible because, in 1947, local foodstuff and drinks manufacturer Yeo Hiap Seng—commonly known as Yeo's⁠—bought 8 acres of land in Bukit Timah for its factory. (Eight acres is the size of eight football fields!)
The Yeo's factory at Bukit Timah opened in 1951 and expanded over the years. At the height of its success, Yeo's produced canned food, beverages and bottled sauces at the factory, not only for Singapore but Borneo and Indonesia markets as well.
However, after a number of unfortunate family feuds and investment losses, the company had to undergo a change in ownership. In 1994, Far East Organization (FEO) took over as the largest shareholder of the company. As one of the largest homegrown developers of residential property, FEO had big plans for the Yeo's Bukit Timah sites and moved the Yeo's factory to Senoko in 1998.
FEO's plan for the land was to build three separate condominiums. The first condominium to be built, The Sterling, was completed in 2001 and is located on the site where soy sauce was fermented in urns.
Today, this freehold development is especially well-liked by families for its close proximity to King Albert Park MRT (a 2-minute walk), as well as schools like Methodist Girls' Secondary School (a 5-minute walk) and Ngee Ann Polytechnic (two bus stops away). Oh, there's a cool water slide as part of the swimming pool, too.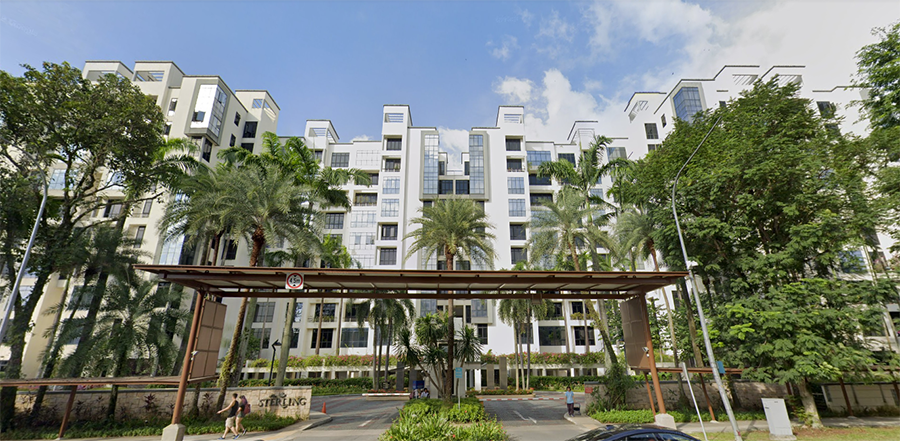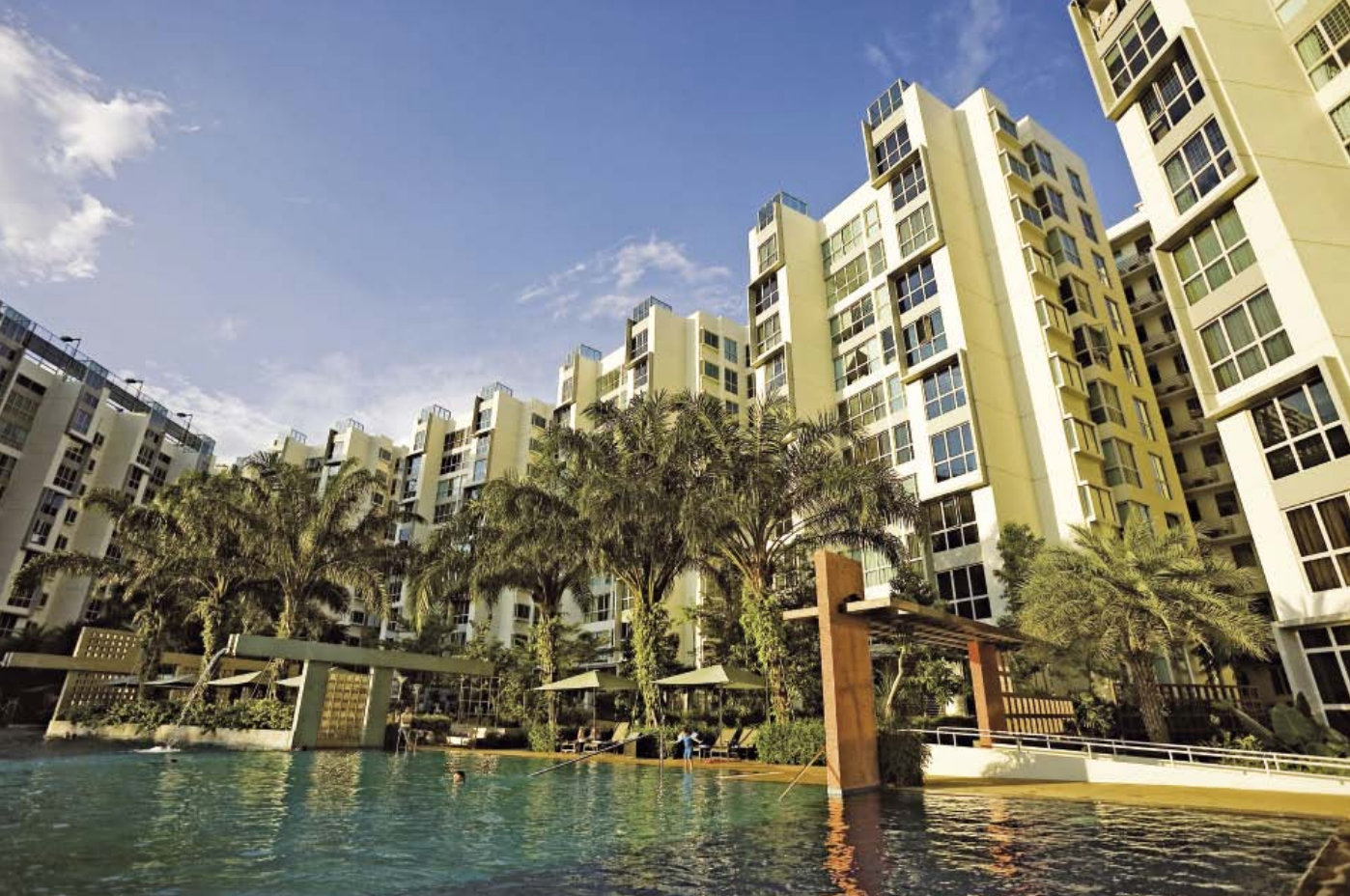 Tucked away from the main road is Gardenvista, which was completed in 2006. It was designed with a garden theme in mind, with four gardens meticulously landscaped with greenery and shrubbery to offer a range of colour, texture and fragrance. Also noteworthy is the condo's two rooftop tennis courts.
Interestingly, while the other condos on Yeo's formery factory are freehold, the FEO-led Yeo's decided to carve out a 99-year lease for Gardenvista. For its leasehold status, prices for units at Gardenvista are on average 30% cheaper, although on a psf basis the price difference is reduced to 12%.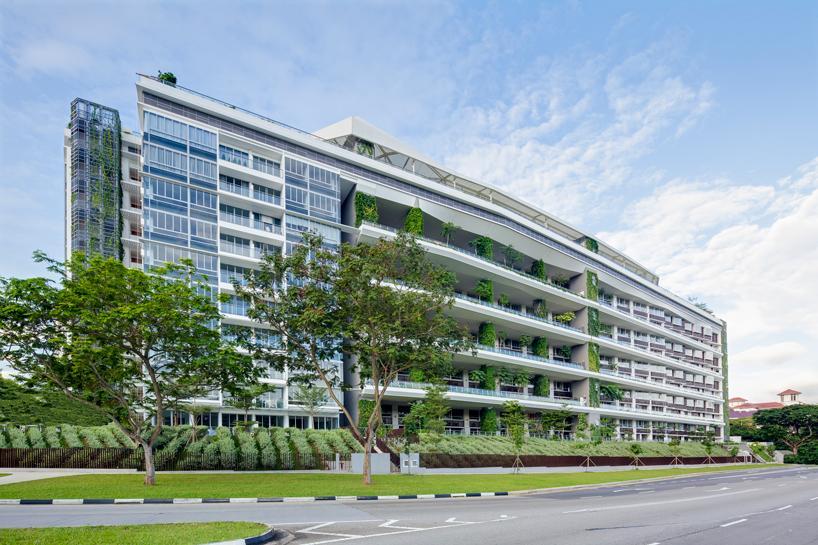 The last former Yeo's factory condo to be launched and built is Jardin ("garden" in French), which also happens to be the most modern-looking of the lot. Designed by local firm DP Architects, the 10-storey, 140-unit development won the FIABCI Singapore Property Award in the High-Rise Residential category for a concept that's a fine example of urban greenery.
At Jardin, a modern, angular facade combine with lush garden spaces on alternate floors, which is a refreshing alternative from traditional glass-and-concrete residential blocks. Meanwhile, the condo's rooftop infinity pool offers stunning views of the West of Singapore and Bukit Timah Hill, thanks to the predominantly low-rise surroundings.

Aside from being highly accessible from the Downtown MRT line, all three condos of the former Yeo Hiap Seng factory are located right next to the Rail Corridor and close to nature spots such as Bukit Timah Nature Reserve.
Condo #6: Trellis Towers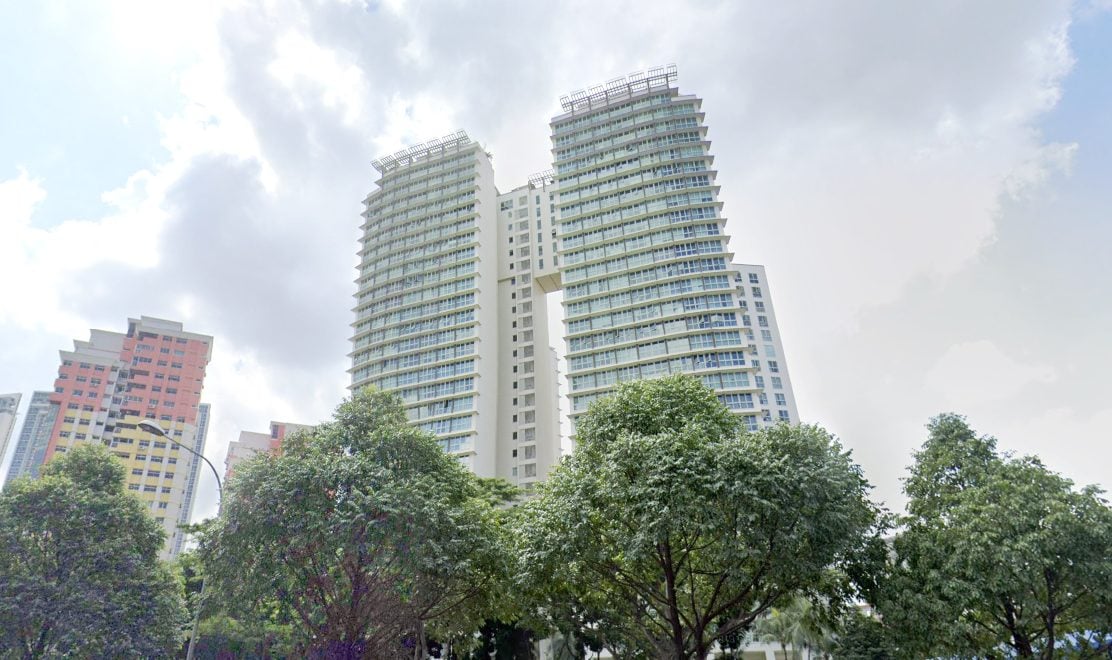 District: 12
Units: 384
Completed: 2000
Tenure: Freehold
Nearest MRT station: Toa Payoh
What it was: Siong Hoe Biscuit Factory
Looking at the high-rise Trellis Towers now and the HDB estate surrounding it, you'd never have guessed that in its place once stood the Siong Hoe Biscuit Factory. But this is not entirely surprising as Toa Payoh—the first town comprehensively planned and developed by HDB—was originally conceived to be self-contained with schools as well as factories for employment.
Located along Ah Hood Road, the factory not only produced biscuits such as wafers and cones, but also bread, cakes and confectionery. After 10 years in the business in 1963, the factory had to close down due to union strikes and disputes between the management and union leaders.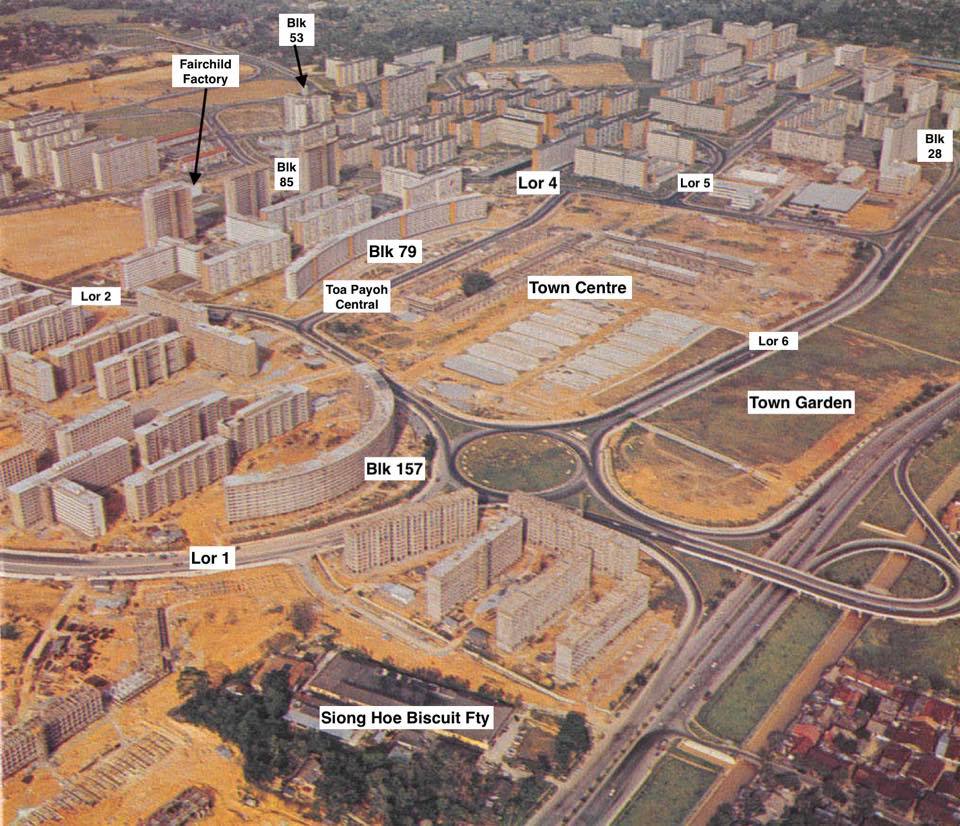 In the mid-1990s, property developer City Development acquired the land and launched the 30-storey Trellis Towers. Within a 7-minute walk to Toa Payoh MRT, the condo's central location, freehold status, 50-metre lap pool and high-rise credentials (something that wasn't very common at the time) made it a hit with buyers.
Being close to the Pan-Island Expressway and Central Expressway also makes getting around by car highly convenient. Potential buyers and current residents also have the North South Corridor, an underground expressway, to look forward to in 2026.
Over the years, numerous other high-rise condos have come up in the area, which explains Trellis Towers's relatively modest 53% price appreciation over the past 25 years. That said, full condo facilities makes it an attractive and affordable option for buyers and renters alike.
[See all homes for rent at Trellis Towers]
[See all homes for sale at Trellis Towers]
Condo #7: The Cosmopolitan
District: 9
Units: 228
Completed: 2008
Tenure: Freehold
Nearest MRT station: Somerset, Great World (upcoming)
What it was: Times House
Before local broadsheet The Straits Times (ST) moved into its headquarters in Toa Payoh North, it operated out of the Times House on Kim Seng Road. Journalists from The Business Times and Berita Harian, as well as printer operators, also worked out of the two-storey building.
Over a span of 45 years, Times House went through several changes such as an extension to the Annex Block and a facelift to include the iconic mustard yellow facade.
In 2003, a year after the staff moved out of the Times House, Singapore Press Holdings (SPH) announced that it would be putting the site up for tender. It was sold to Marco Polo Developments for $118.88 million—a whopping 283 times the amount it was bought for in the 1950s ($420,000).
Today, The Cosmopolitan condominium stands on the prime district site, with the most striking aspect of the development being the the floor-to-ceiling windows and spacious balconies of the units that frame the city skyline.
View this post on Instagram
Location is also one of the big plus points of this development; right across the road from the condo is Great World City shopping centre, whereas the upcoming Great World MRT will be literally at the condo's doorstep, and minutes away from the Orchard Road shopping belt, Tiong Bahru, the Singapore River and Robertson Quay.
[Browse all units for rent at The Cosmopolitan]
[Browse all units for sale at The Cosmopolitan]
Condo #8: Springdale Condominium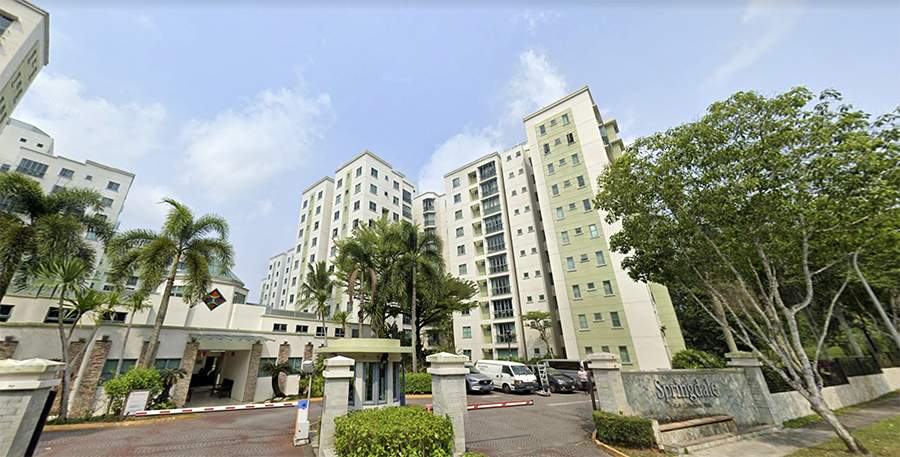 District: 21
Units: 480
Completed: 1998
Tenure: 999 years
Nearest MRT station: Beauty World
What it was: Amoy Canning Factory
You may not find the name Amoy Canning familiar, but we're certain you've seen its in-house brand Amocan on supermarket shelves. This includes Amocan Curry Chicken in a can as well as various soya sauces and flavourful pastes. (No, they didn't pay us for the previous sentence.)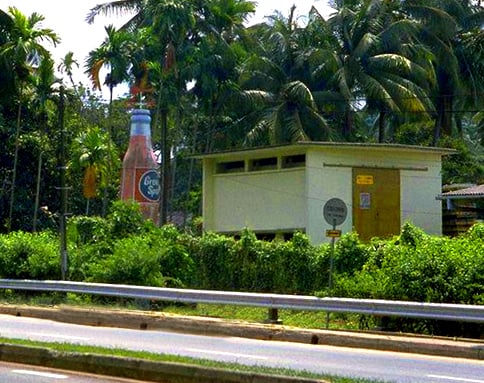 Originally hailing from China, the company first set up its Singapore factory on Hindhede Walk in 1951, where they manufactured and distributed canned food and sauces and even canned drinks. The older folks might recall with fondness its giant rotating Green Spot bottle (a US-brand soft drink the company distributed) when passing the factory along Bukit Timah Road. Alas, Amoy Canning moved out in 1994, subsquently selling the land to residential developer Allgreen Properties.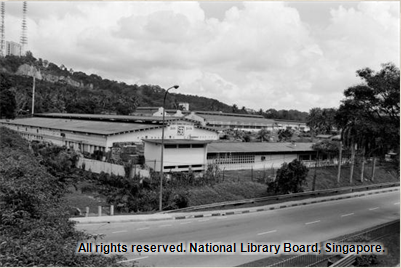 Today, Springdale Condominium sits on the site of the former Amoy Canning factory. While there's a lack of amenities in the immediate vicinity (Beauty World's shops, eateries and the MRT are two bus stops away), the 999-year leasehold Springdale condominium makes up for it with its proximity to Bukit Timah Nature Reserve and Hindhede Nature Park.
This is definitely one for the nature lovers.
[Check out homes listed for sale at Springdale Condominium]
[Check out homes listed for rent at Springdale Condominium]
Condo #9: Hillview Heights
District: 23
Units: 360
Completed: 1996
Tenure: Freehold
Nearest MRT station: Hillview
What it was: Union Carbide
Looking at how Hillview is now a leafy and laid-back residential neighbourhood dominated by condominiums, it's hard to imagine that the entire area was a full-fledged industrial estate right up until the mid-1990s.
Hillview Heights is a condo located on the former site of National Carbon (Eastern) Ltd—one of the earliest factories to set up shop in Hillview right after WWII. The factory's main product was Everready flashlight batteries, and everybody who passed by would know that, thanks to a 10-metre tall tower topped with a model of the silver battery at the site.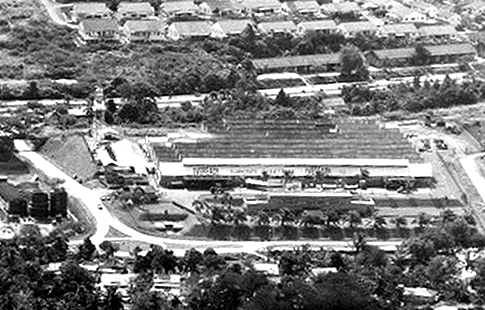 Later on, the factory's name changed to that of parent company Union Carbide, which eventually moved out of Hillview to a newer facility in Jurong in 1985 while putting up the (freehold) land of the former site on sale. Two years later in 1987, property developer City Development came knocking. It had been buying up large tracts of land in the Hillview area, like pieces of a jigsaw puzzle, and this was to be its sixth purchase.
After buying the site for $15.1 million, City Development took their time to remediate the land to eliminate any potential risks owing to its history as a heavy industrial site. The developer finally launched Hillview Heights in 1993, a year before the Urban Redevelopment Authority (URA) rezoned nearly all of Hillview's industrial sites in its 1994 Master Plan for residential use.
In the past few years, Hillview Heights benefitted from the development of amenities in the area. The opening of the HillV2 neighbourhood mall in 2014 was followed by the long-awaited opening of Hillview MRT Station on the Downtown Line the year after. Notably, in the period from 2017 and 2019, average psf prices for units here have increased by 26%!
[Browse all units for rent at Hillview Heights]
[Browse all units for sale at Hillview Heights]
Which of these factory-turned-condos would you want to live in? Let us know in the comments section!
If you enjoyed this article, 99.co recommends 6 unique SG condos with gorgeously conserved buildings and 5 cheap condos in Singapore for greenery and nature lovers
Looking for a property? Find your dream home on Singapore's most intelligent property portal 99.co!