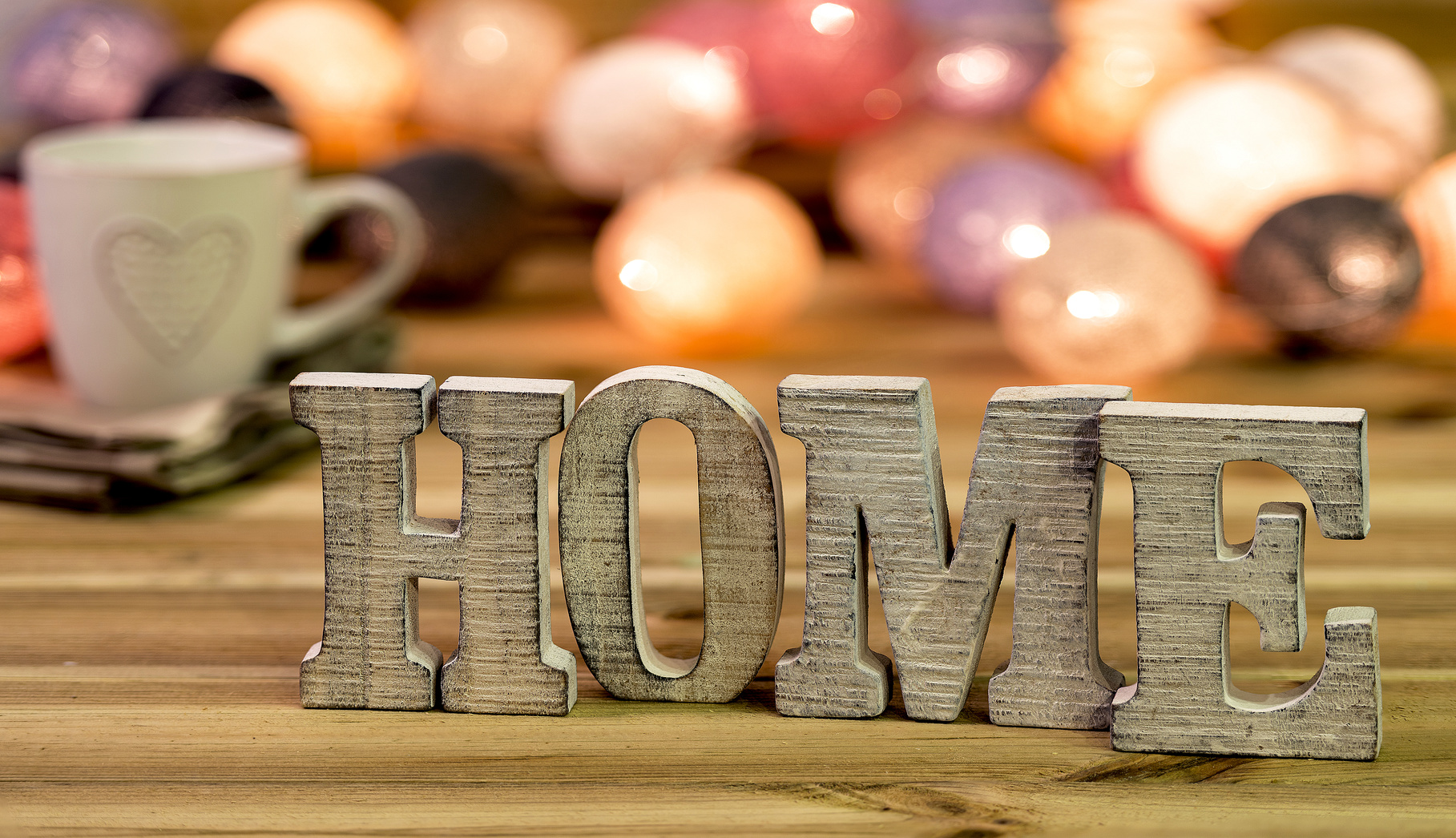 With the year coming to an end, it's time we reflect on how we did in 2017. We hope its been a great year for our readers. As we wrap up in anticipation of the next, here's 9 things we are most grateful for in 2017!
1. We are now the largest real estate portal in Singapore!
Yes! We now have over 140,000 total number of listings and this is set to grow even more in 2018! We are really grateful to the immense amount of support from our agents and we are fully committed to drive more leads to them.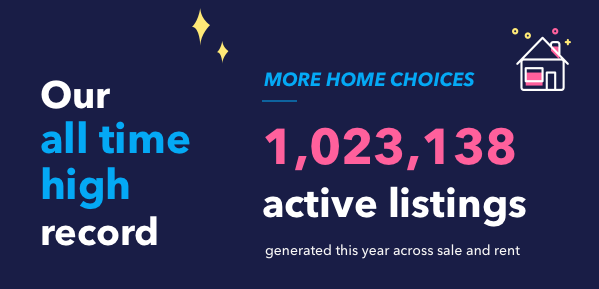 2. The people who make up Team 99
When you put people with great minds and talents together, magic happens. The most important resource of every company isn't something that you could put your hands on. It is the people, the human capital and we've been blessed to have a strong team working tirelessly to keep the ship going towards its heading, full steam ahead! We have expanded our team significantly this year and are very lucky to have a diverse melting pot of talent powering 99.co.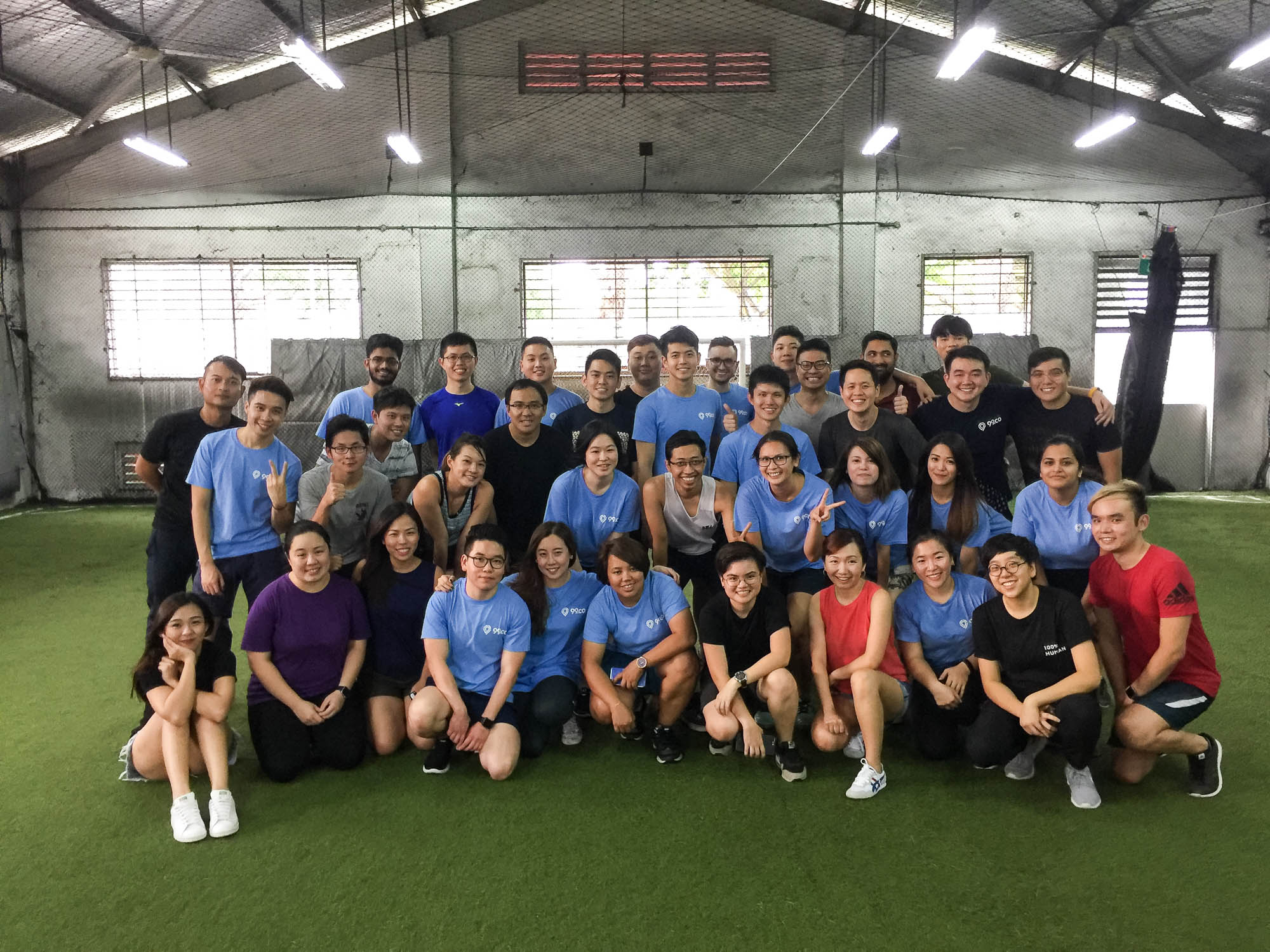 3. Overwhelming support from real estate agents
Unique listings are quality listings not available on any other portals. This year we've had over 5 thousand agents pledging to only list with us. We are grateful for the support and vote of confidence. Quality listings makes the home searching journey experience on 99.co a more intuitive and pleasant one!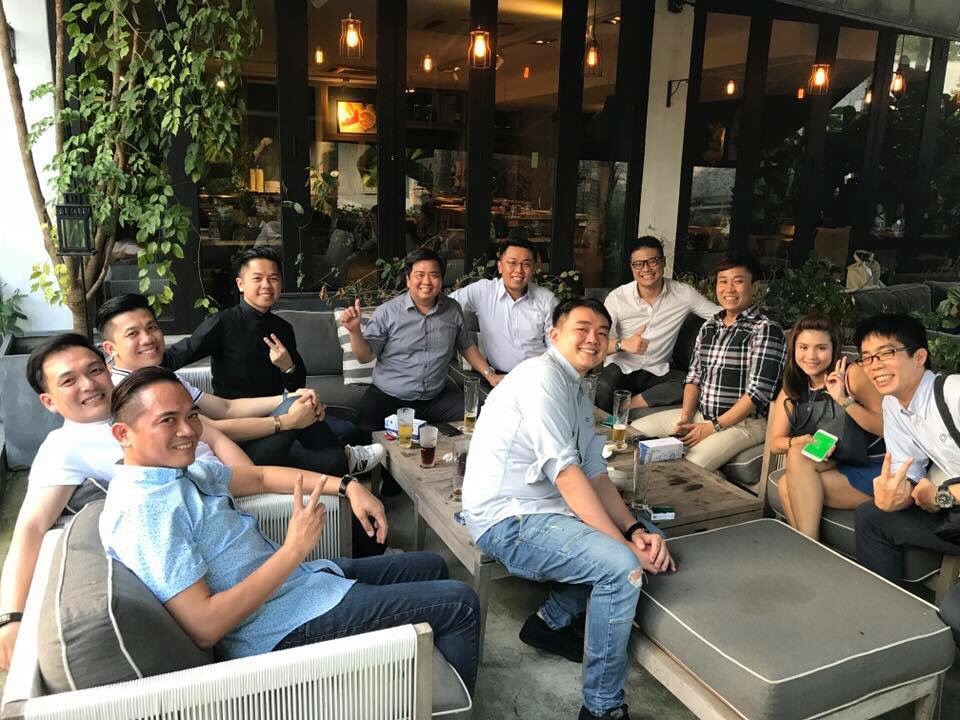 4. Record number of enquiries registered
Aside from listings, we are seeing an uptrend of enquiries registering on our portal. Next year will be even more exciting as we are going big so keep checking back often.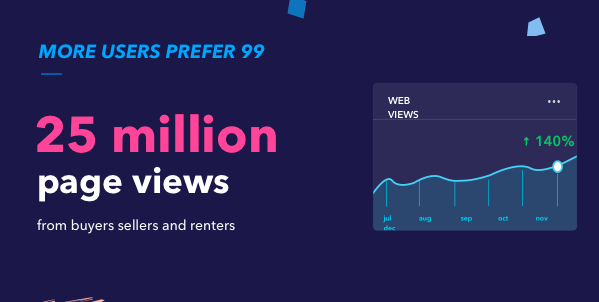 5. Continued innovation for agents
This year, we focused on lead generation and research tools to empower our agents. Rolling out of Prospector and Researcher in 2017 enhanced the data-drive persuasions agents were able to present to their clients. We've also rolled out not 1, 2 but 5 property calculators amongst others.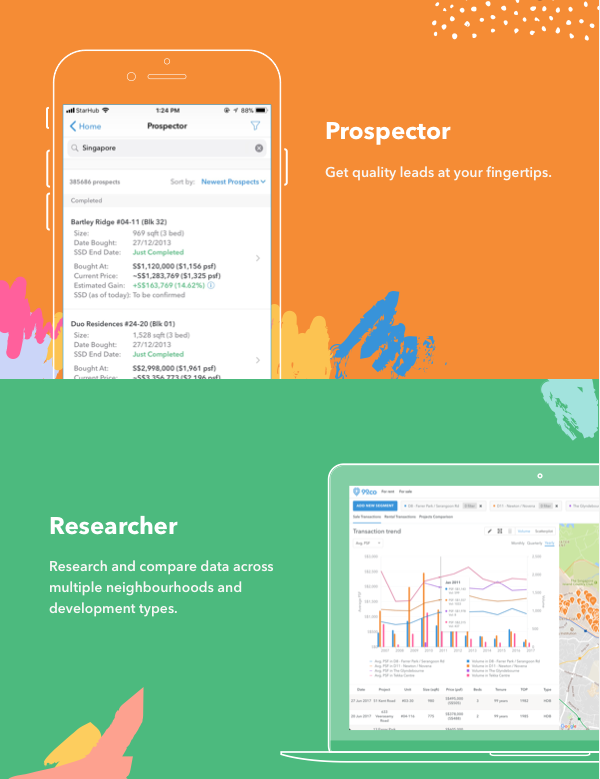 6. Vote of confidence from our investors
In April this year, we've raised US$7.9 million in fresh funding. Our investors, Sequoia India and Facebook co-founder Eduardo Saverin, as well as existing investors East Ventures and 500 Startups have pledge their support to us. The funding has gone into hiring, technology, research and development as well as to expand into other markets within the region.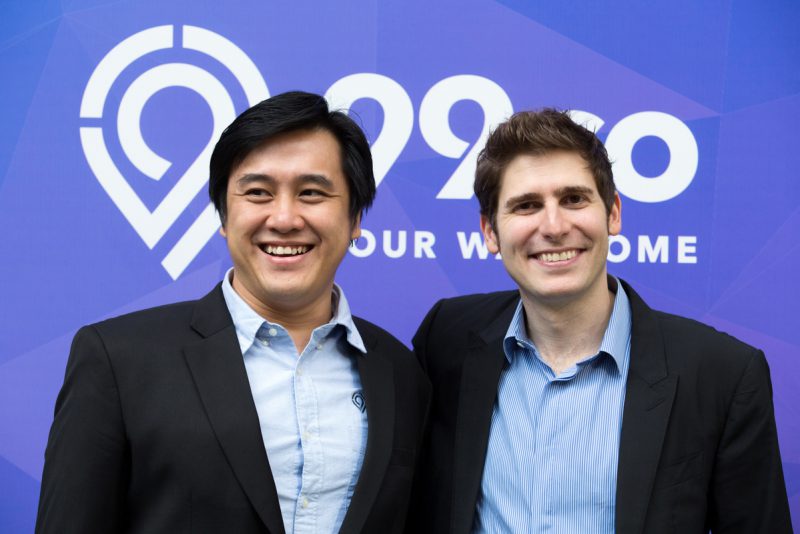 7. Rejuvenated office for greater productivity
We are all about homes and our belief is that the office, that we spent most of the day in should be as homely as possible. With the  team expanding, we embarked on a project to spruce up and refresh our working space. Keeping our wallets tight, we did everything ourselves!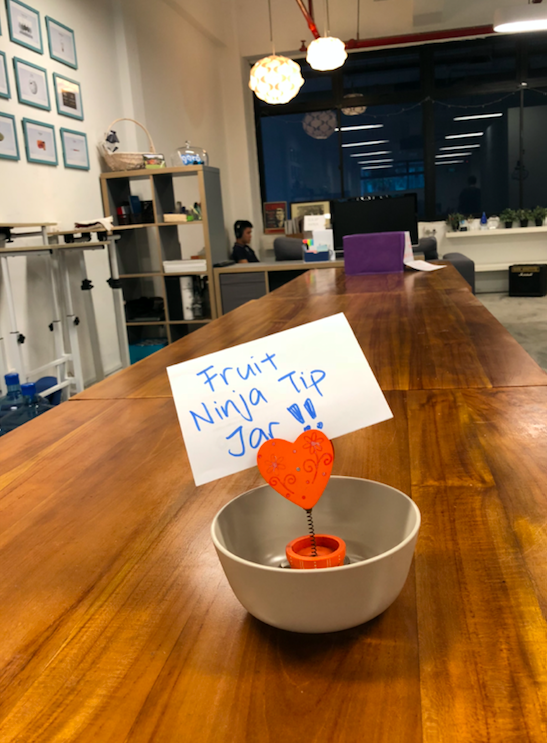 8. Sale enquiries went up 3x
A testement to our strategies in place to drive more leads and listings, this year we clocked in 3 times more total sales enquiries from both consumers and agents!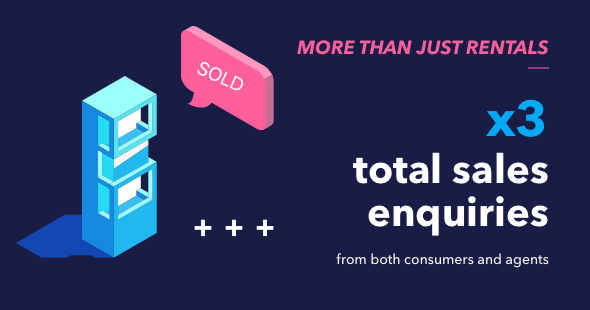 9. Continued innovation for you, our consumers
Innovation never stops here at 99.co. For consumers, we have rolled our MRT pages and better map tools for you to find your perfect home. As a homeowner we interviewed once mentioned, he found our features very intuitive and this has really helped him secure his home within walking distance to an MRT station.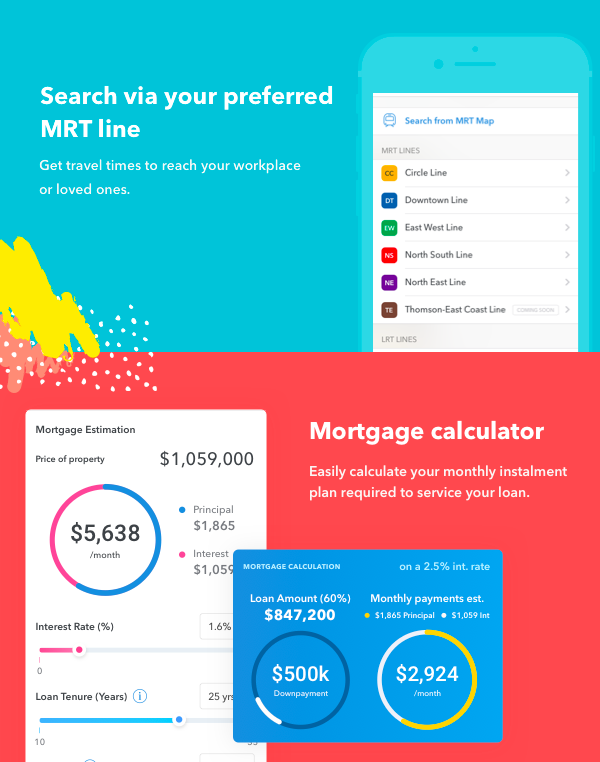 These are our list of 9 things we are most grateful for this year. We're not resting on our laurels because we have some exciting plans and new initiatives for 2018. So watch this space! To all our agents and readers who have supported us, you have our sincere gratitude and here's a very big Thank You! from all of us at 99.co and have a great new year ahead! See you all in 2018!