JadeScape – A Singapore First

When I think of jade, my grandmother instantly comes to mind. She's a simple woman who wears matching blouses and pants, paired with a jade bracelet handed down by her mother. She can also walk up and down the stairs with a cane. She is 90 years old.
To developers Qingjian Realty, smart homes are great, but what would be even better are smarter homes within a well-designed development to house families with seniors. Shaped by the new and old, JadeScape's 1,206-unit development adapts high technology intuitively for residents. It includes The Gold Standard to support multi-generational living where 63 independent units are specifically tailored for active agers.
"Qingjian has proven its mettle as a developer that is ahead of the curve. It has often introduced cutting edge features in their homes before they become the industry norm. By building Gold Standard apartments in JadeScape, Qingjian has once again provided consumers with value that is beyond what money can buy," said Mr Ismail Gafoor, Chief Executive Officer of PropNex Realty.
Smart Homes for All Ages
As Singapore's first fully-smart private development, JadeScape will be the first to adopt a Smart Estate Management System. Intelligent estate monitoring comprises facial recognition technology at the lift lobbies and an 'all-seeing' doorbell to enhance the safety of homeowners. Besides security, how about saving electricity by redirecting heat generated by your air-conditioners to your water heater? Or using a dishwasher that ultrasonically cleans up to 99.99% of chemicals in your fruits and vegetables?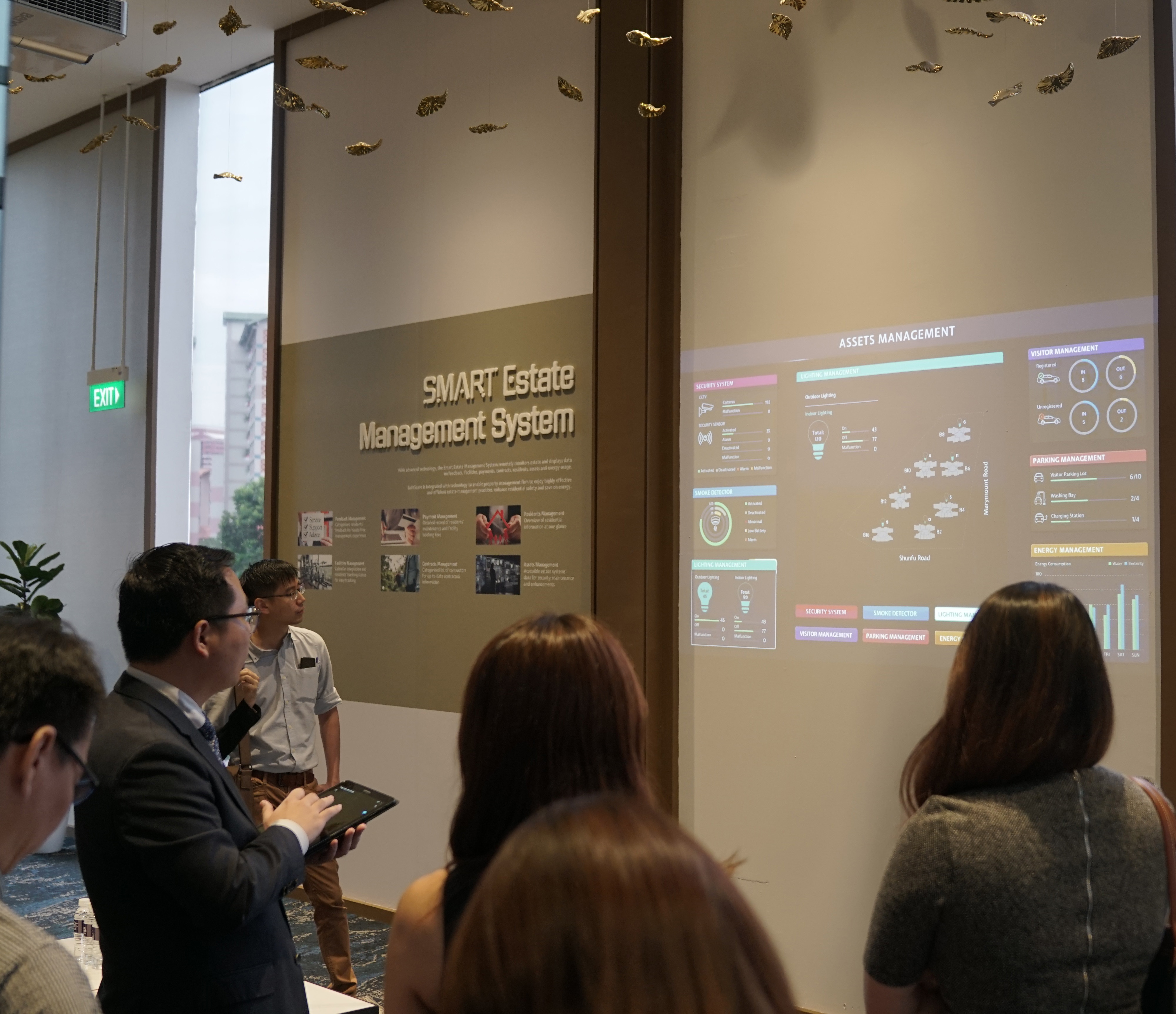 When it comes to day-to-day living, JadeScape further encompasses smarter technology centering on Community and Care. Blown bulbs for instance, will no longer need manual monitoring and reporting as the maintenance crew are updated remotely. For seniors, integrated smart technology in their homes will help them monitor their own health. Moreover, they will be able to access a myriad of services such as health screening, 24/7 medical care, dietary planning and participate in social activities.
"Singapore's population is ageing rapidly… Each generation of older people will age differently, with rising expectations on how they would like to grow old. With the right environment, a whole generation of seniors can be enabled to age stronger, age happier and age in place with dignity," shared Ms Janice Chia on the future trends of an aging population, Founder of Aspire55.
A single mobile app called 'hiLife' will unite residents of JadeScape and foster greater interactivity. Homeowners will be able to pay maintenance fees, book classes, unlock home doors remotely, and more.
Live Even Better
Designed by the celebrated architect, Paul Noritaka Tange, the development is an extension of the surrounding nature. Residents can enjoy evening strolls along MacRitchie Reservoir Park and Bishan-Ang Mo Kio Park. The walkability of the estate extends to commuting too, as Marymount MRT station on the Circle Line is just three minutes on foot.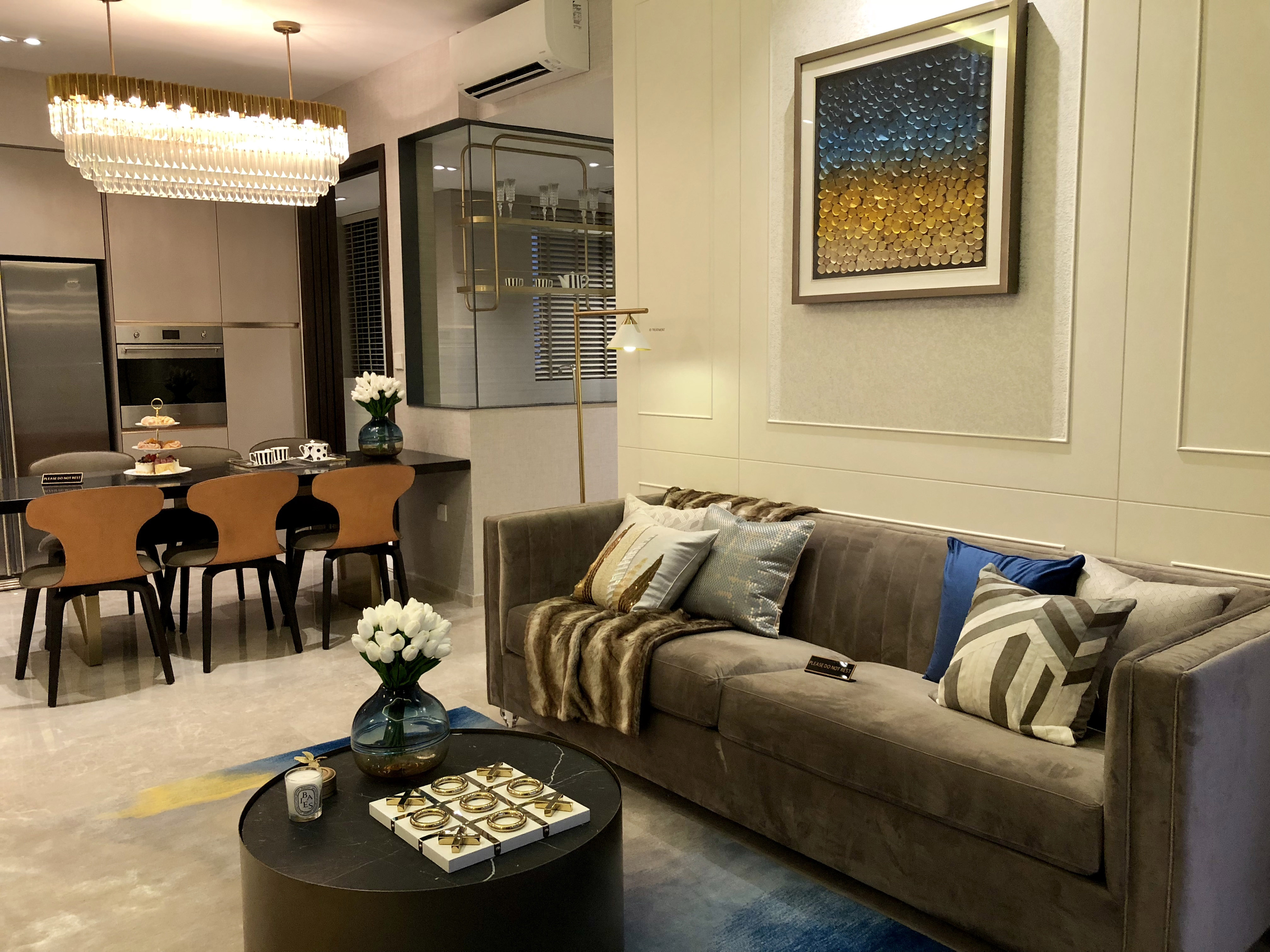 We often describe clothes as being fashion-forward. JadeSacpe now presents us the opportunity to characterise developments as 'housing-forward'. With its integrated smart home technology and community integration, it sets out to build an inclusive estate for residents of all ages.
Set to launch at an average of $1,700 psf, the indicative pricing of units at JadeScape are as follows:
One-bedroom units (527 sq ft) will start from S$838,000
Two-bedroom units (646 to 775 sq ft) will start from S$988,000
Three-bedroom units (904 to 1,152 sq ft) are priced from S$1.38 million
Visit the JadeScape Sales Gallery opposite the Bishan Bus Interchange to experience its fully-equipped smart home features. Additionally, estate managers will be able to view the Smart Estate Management system as well. Located beside Bishan MRT station, the JadeScape showflat will open daily to the public from 8 September 2018, 10am to 7pm.
If you found this article helpful, 99.co recommends Why Buy Bishan, the Undisputed Property Hotspot and Neighbourhood guides: Uncovering the best-kept secrets of Bishan.
Looking for a property? Find your dream home on Singapore's largest property portal 99.co!