Over the years Mark Kong has forged strong alliances with industry leaders, allowing him to create an empire in an increasingly competitive marketplace. As a true blue ERA veteran of 20 years, Mark has lead ERA's Empire Allianze Group to success and has ambitious plans to expand his kingdom further, all whilst maintaining a collaborative atmosphere in the team.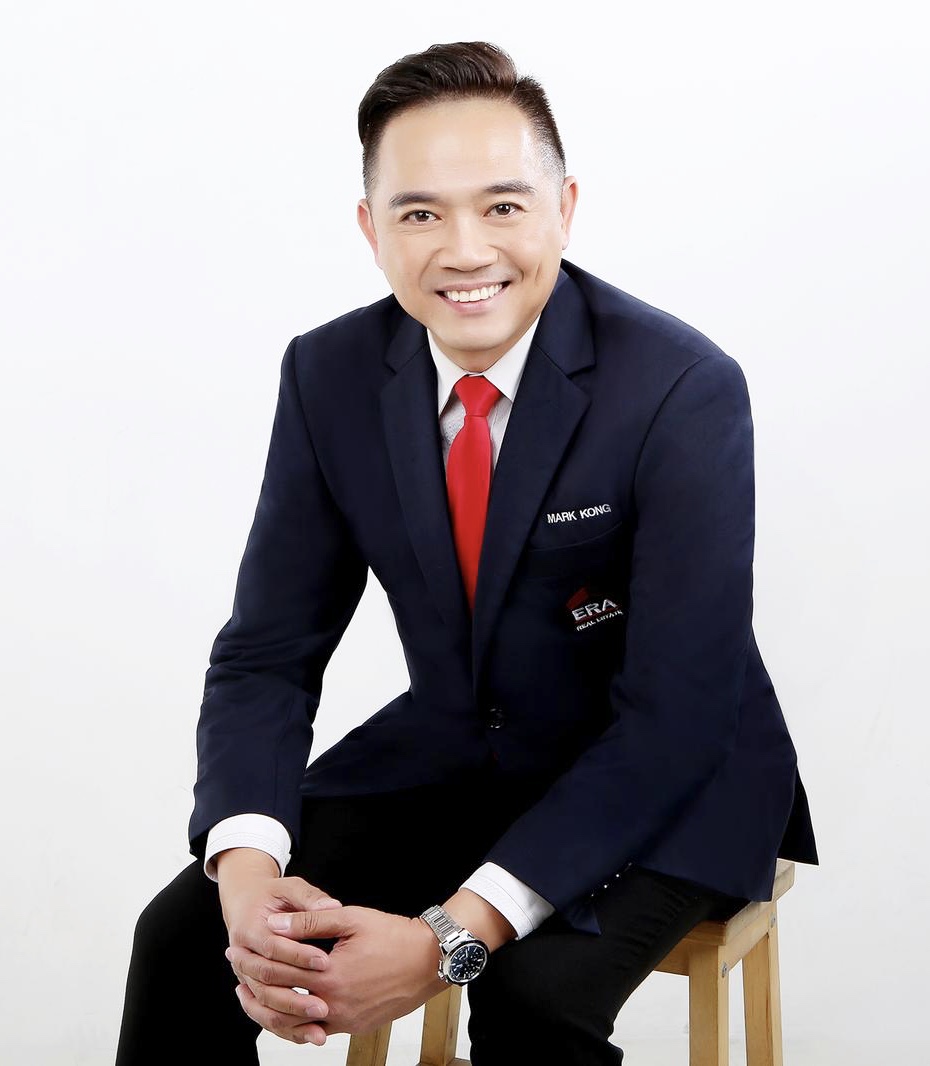 Leaving ego at the door
With about 10 years of real estate management experience under his belt, Mark is adept at spotting opportunities and talent, as well as building strategic bonds. The NUS alumnus and trained civil engineer is very much a people person, effortlessly connecting with people from diverse backgrounds and demographics. His approachable personality allows him to not only gel with his agents, but also forge close ties with the upper echelons of ERA's management. In spite of the success he has achieved throughout his illustrious career, the Executive Group Division Director is always ready to lend a listening ear to his agents and is an advocate of lifelong learning.
One of Mark's mantras is that there's no substitute for hard work. He believes that if you keep your nose to the grindstone, you are bound to get a lucky break one day. That being said, recognising an opportunity when it presents itself is a skill in and of itself, which is why Mark has managed to rise above his peers. He has an in-depth understanding of key trends in today's market. He spots and seizes windows of opportunities boldly. He is simply relentless in his quest to bring the group to the next level. Even though Mark has been in the industry for decades, he continues to upgrade his skills constantly to keep up with the times.
When Mark first joined this industry at the turn of the century, the bulky turquoise iMac had just revolutionised personal computing, dial-up modems still beeped and crackled as it struggled to connect to the World Wide Web and AOL was still the dominant online service. Today, near bezel-less ultraportable laptops have become ubiquitous, buffering barely occurs for high definition video streaming and Google is so popular that it's become a verb. To keep up with the advancements in technology, Mark has embraced social media and online marketing to boost the visibility of Empire Allianze and himself. Proving that he goes the extra mile in all aspects, Mark is not only active on Facebook, but also has his own website, where he provides useful guides and calculators for the layman. Empire Allianze is staying ahead of the pack with a Facebook page and a YouTube account, albeit fairly new, to showcase their events and agents too. Managing social media sites and websites did not come naturally to Mark, but he was determined to master it because he understood the importance of having a strong online presence. Moreover, if you're going to talk the talk, you've got to walk the walk. Mark has led by example to encourage his agents to build their personal brands, and Empire Allianze's brand by extension, online. From the exponential growth of the group, it seems like his efforts to increase outreach have paid off.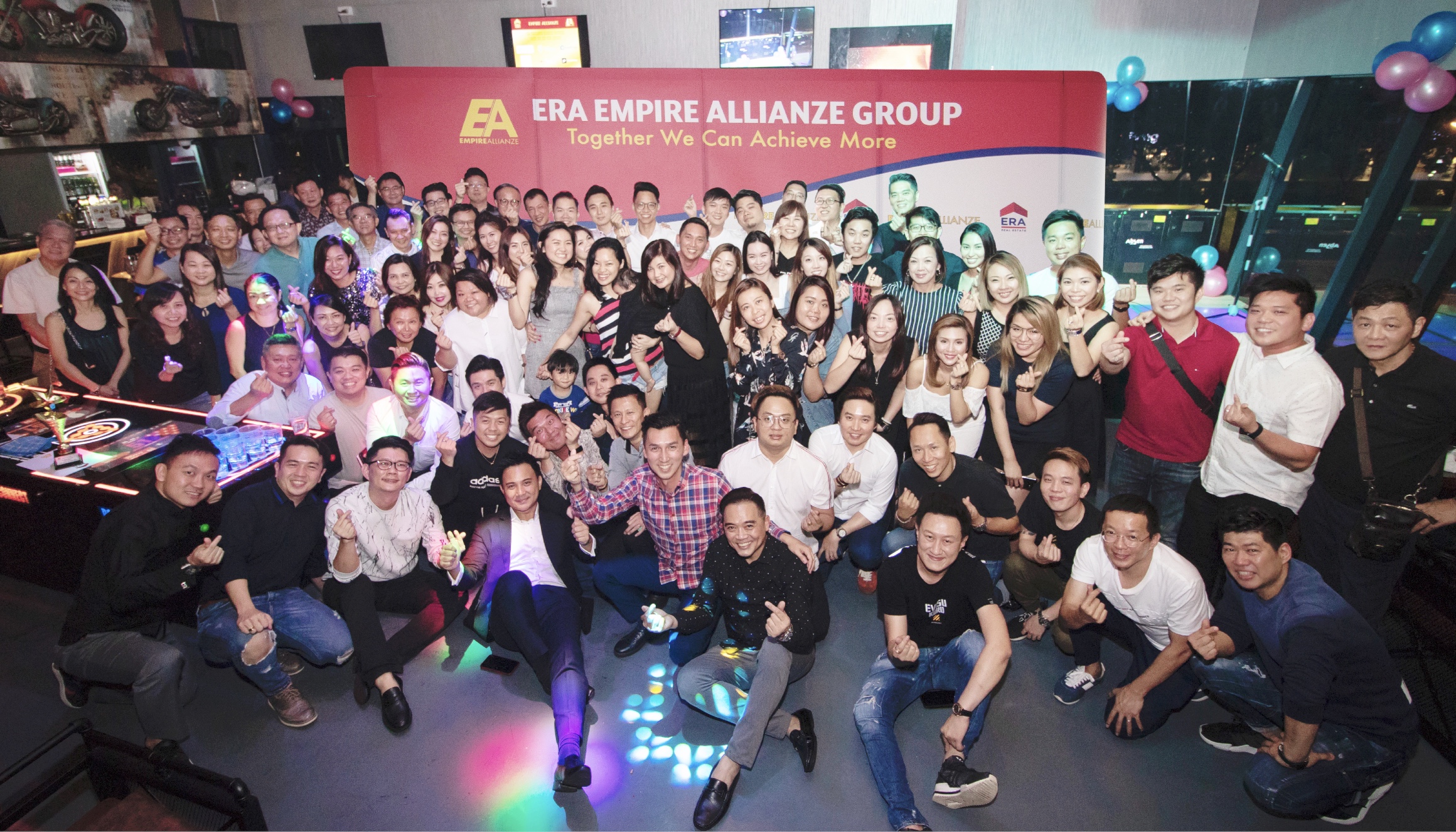 Annals of the Alliance
In comparison to other groups of this scale, Empire Allianze Group is a relative newcomer to this playing field, since their core leadership was only formed 3 years ago. In 2016, they brought in over $10 million in revenue. In 2017 and 2018, their revenue doubled to around $22 million each year. With impressive sales figures, they have gained the trust of agents and attracted talent to join the group over the years. The pioneer batch of 7 divisions has since ballooned to accommodate 21 divisions, with a combined strength of about 500 agents.  In terms of size and sales, they have emerged as one of the larger groups in ERA.
Due to the sheer size of the group, Empire Allianze is also very diverse. After all, a jack of all trades is a master of none, but oftentimes better than a master of one. The group may not specialise in a particular area of real estate, but they do not have a shortage of experts within the group. It boasts top project leaders & specialists, who are consistently amongst the top achievers in the company, spearheading and excelling in new launches. In their ranks are 3 members of the exclusive League of Honour, an elite company cohort of top salespersons that have attained the annual Top 10 Achievers award category, at least 3 times. Additionally, several Empire Allianze agents were recently incepted into Plush by ERA, a select group of esteemed luxury market sales advisors, serving the high-net-worth individual (HNWI) community. For niche markets like commercial and industrial property resale or mass market HDB resale, Empire Allianze can also call upon seasoned practitioners in those fields who are also top producers in ERA.
­­In terms of demographics, they have a good mix of young blood and seasoned old-timers. This introduces new perspectives and a dash of vibrancy in the work culture, whilst ensuring that worldly advice and guidance is readily available. To blur the generational gap, Empire Allianze helps all agents to bond through division gatherings, group-wide activities and meetings. For instance, the quarterly awards ceremony last year featured a bowling and KTV competition, and the annual awards ceremony had a sports event to encourage cohesion. These activities aim to bring the group closer together and encourage collaboration within the group, regardless of seniority.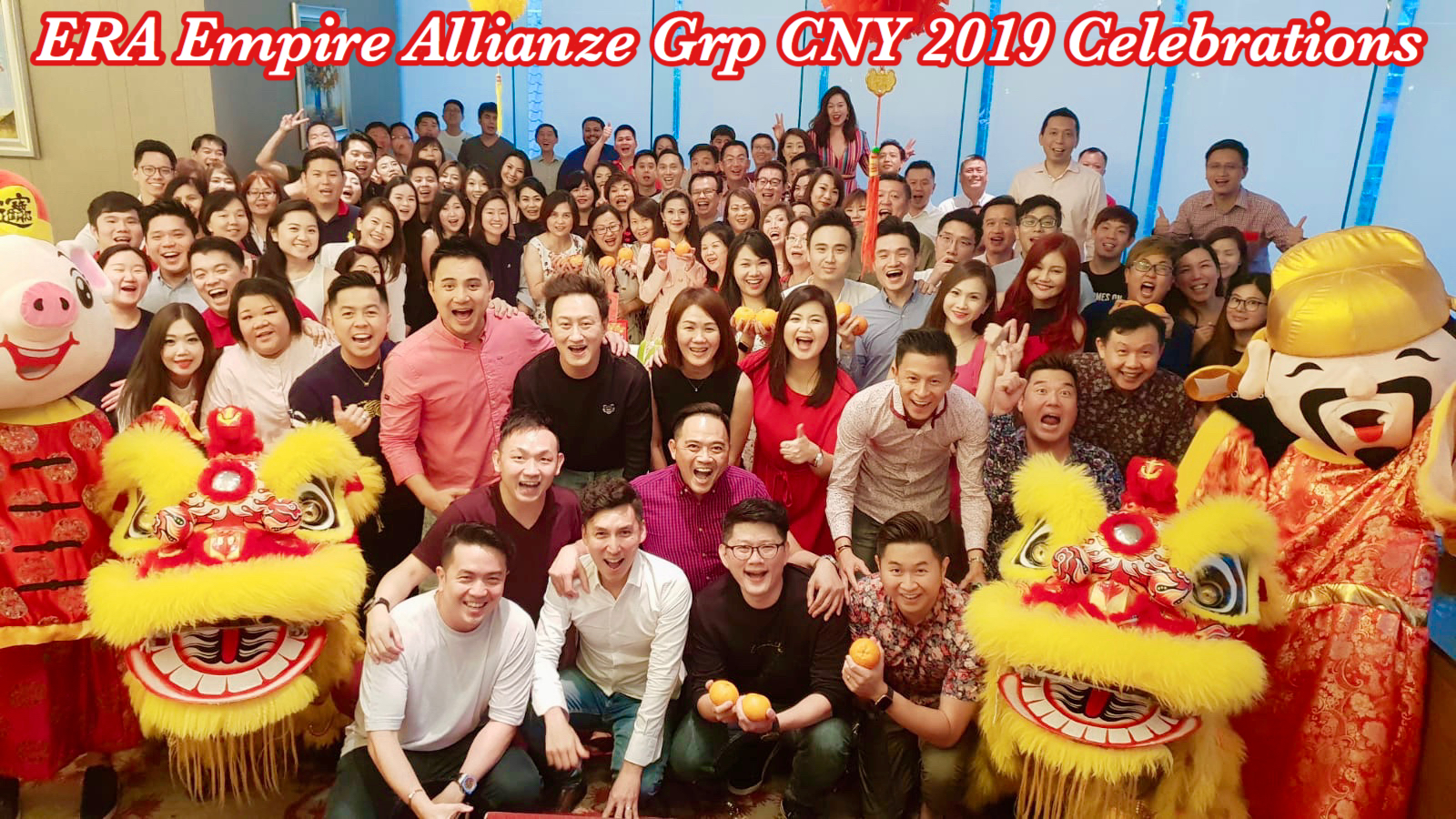 Empowering the Empire for the future
This culture of sharing is one of the key driving forces behind Empire Allianze's continued success. By ensuring that he's accessible to all agents, Mark has, in turn, influenced other senior members of the group to follow in his lead, spreading the positivity by instilling a collaborative culture. Real estate is known to be a competitive industry, but Empire Allianze's agents have built a reputation for helping each other with complicated deals and sharing trade secrets selflessly. For incoming agents, the fast-paced industry may be especially challenging to keep up with. Hence, the group comes together to unpack new laws and regulations, working together to achieve the greater good. Ultimately, the next generation of agents will enter their ranks and the rookies of today will pay it forward by guiding them through the seemingly intimidating labyrinth that is transacting property. They are not afraid to work with other teams within ERA as well, which has enabled them to work closely with agents outside of their teams, exposing them to various working styles and increasing their versatility as a group. As a result, Empire Allianze is like a tight-knit family, celebrating everyone's achievements. They build each other up, not tear each other down.
Aside from bringing in experts to unpack new laws and regulations, Mark is also focused on building upon the strong foundations of Empire Allianze with internal group training. In fact, they aim to step-up their initiatives, relying on the various experts in the group figures to draw roadmaps to success for agents. These experts regularly top the charts with their sales figures and will cover all market segments. From RES programmes for new agents, includes RES tutorials for examination revision, to quarterly start-up programmes for agents, Mark aims to level up all agents in Empire Allianze, so that they realize their true potential.
To reach the endgame, that is forming a bigger and better group, establishing a strong leadership team, so that there is a more effective method of delineating organizational work within Empire Allianze has become one of Mark's priorities. With his wealth of experience in management, Mark understands the importance of having capable leaders to increase productivity within the group. Therefore, he is constantly on the search for young, talented rookies. By focusing on newcomers with the RES programmes, he hopes to nurture and mold raw talent into the next batch of leaders. With proper training and guidance, Mark is confident that the younger agents will continue to flourish and achieve greater heights. Truth be told, he has continuously invited experienced peers to join Empire Allianze too, promising to provide even greater room for these agents to grow.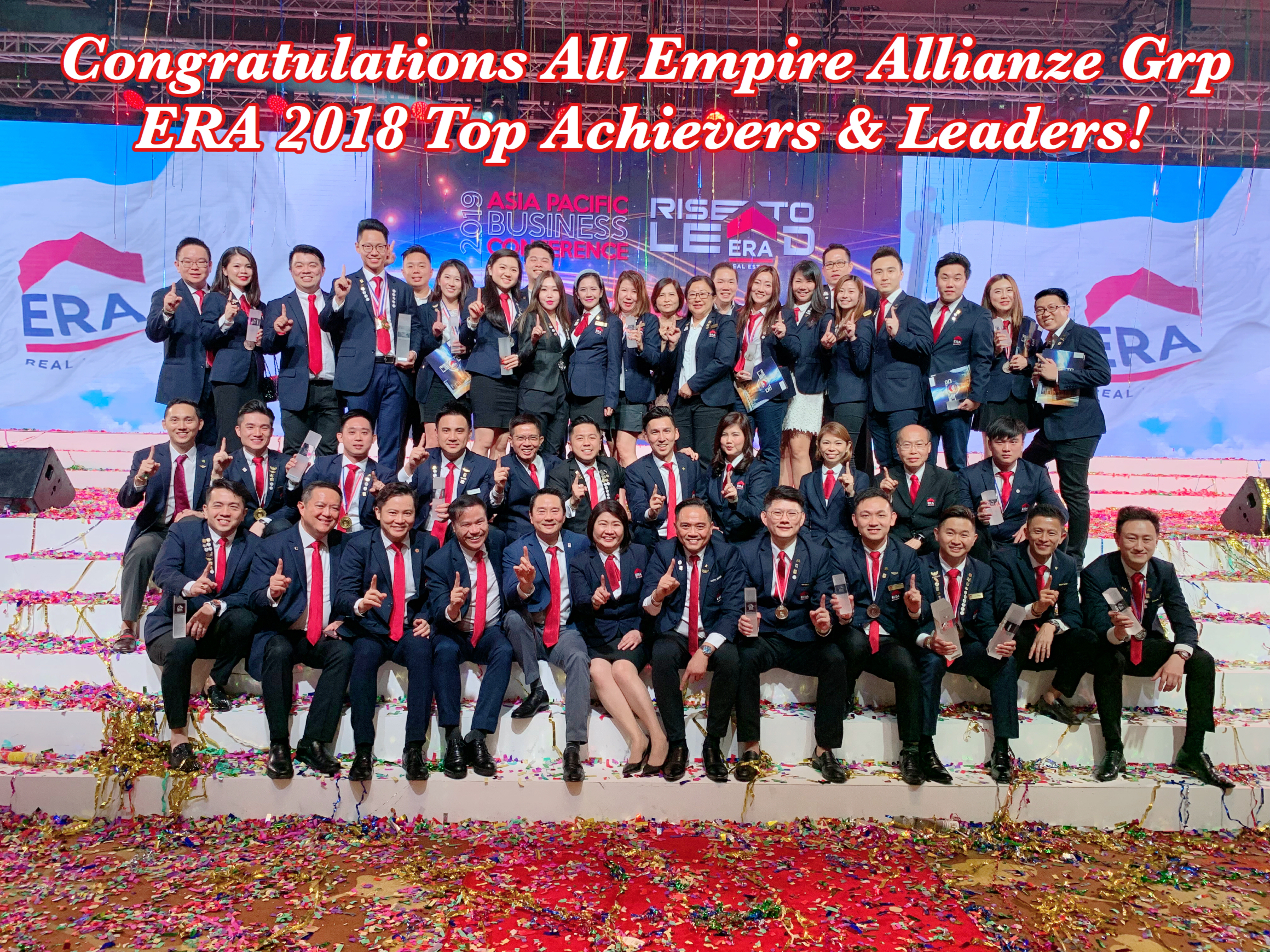 Even though Mark has been in this industry for two decades, he has not stagnated at all. Instead, he has encouraged a progressive and positive culture of collaboration within Empire Allianze and utilized online marketing to show his agents that they can and should upgrade their skills constantly. By building on the strengths of existing agents and scouting for talent to grow the group, he is already on his way to fulfilling his endless ambitions. Under Mark's far-sighted leadership, Empire Allianze will be one to watch.