In an industry marred by half-truths and disinformation, OrangeTee & Tie's Team Genesis presents an opportunity for agents to redeem the trust of clients. Founded by Matthias Chia (Senior Associate District Director), Team Genesis has excelled, without resorting to any malicious tactics, and was Edmund Tie & Company's Top Team in 2016 and 2017. Even though Matthias manages the team and oversees several projects simultaneously, he ensures that he spends quality time with his family and encourages his team to do the same. In this cut-throat industry, Matthias proves that it is possible to lead with a strong moral compass and compassion.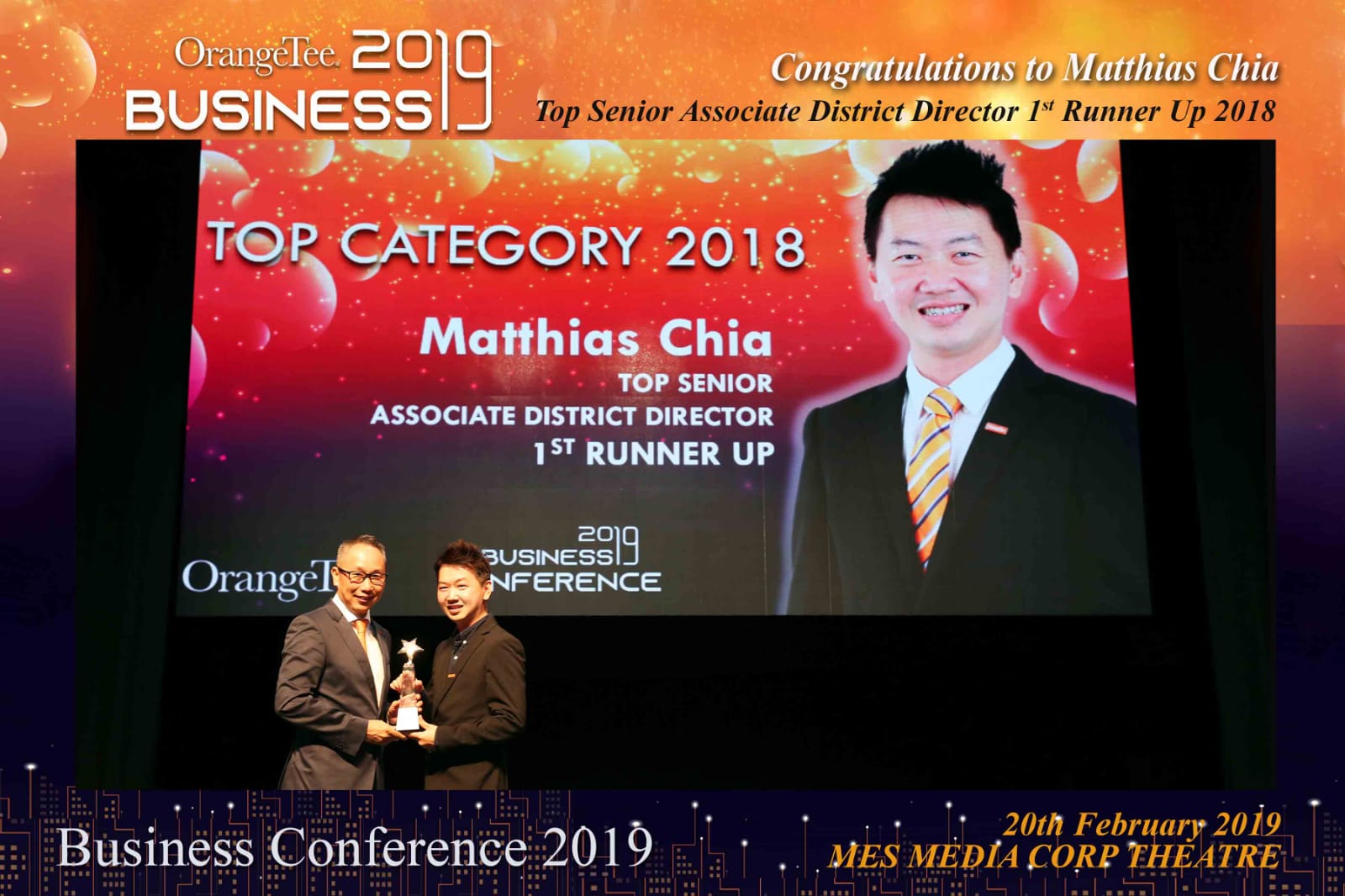 Taking a leap of faith
Becoming a real estate agent was never a part of Matthias' career plan. Prior to becoming a property agent, he worked for Home Team and Singapore Airlines for a total of 12 years. He developed a knack for connecting with people from all walks of life that came in handy when he entered real estate. The purpose of his initial foray into real estate was simply to learn something new and be able to buy or sell his own property. However, after helping his ex-colleague secure a rental deal, his ex-colleague was very pleased and introduced more clients to him. Gradually, Matthias fell for the job because of the sense of satisfaction brought about by helping clients find their dream homes, not just for the financial gains.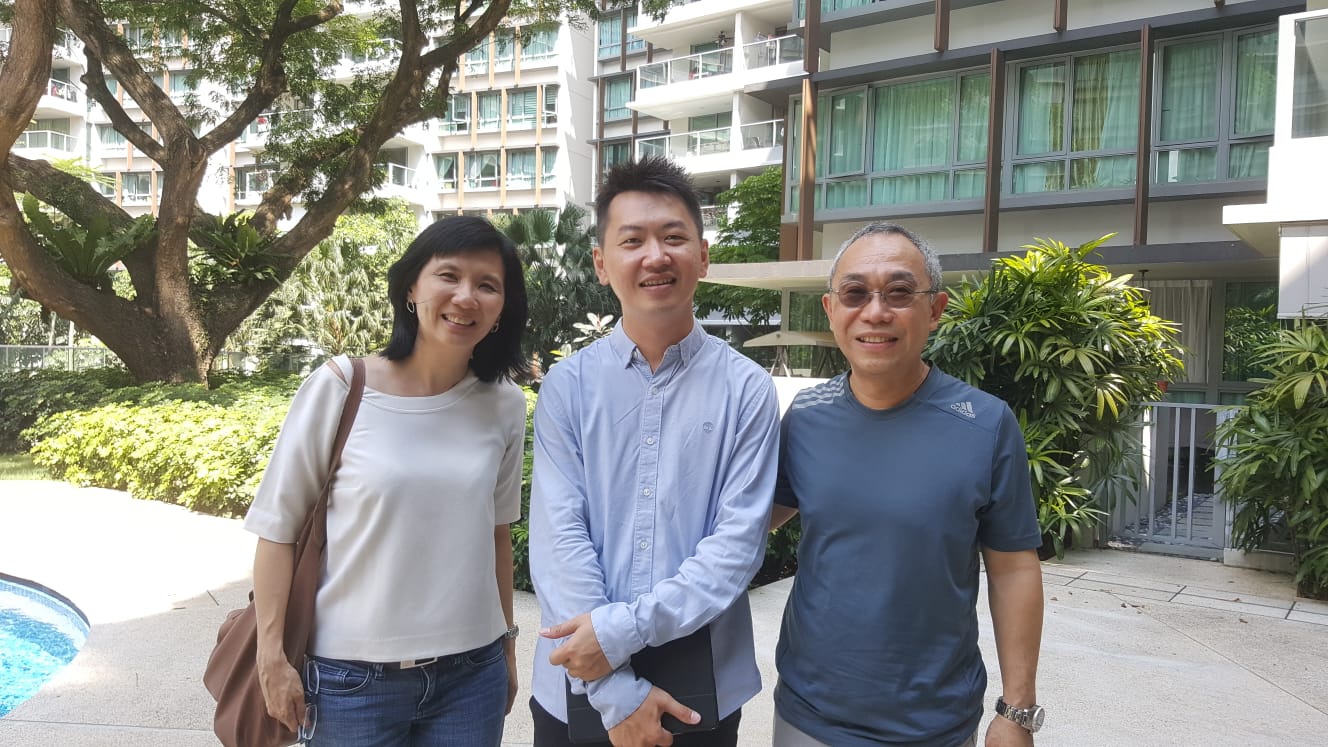 When he first ventured into real estate, Matthias was drawn to the values that OrangeTee & Tie, then DTZ Debenham Tie Leung (SEA), espoused. Even though Edmund Tie & Company has a very strong background in property consultancy, what drew Matthias in the most was that they do not "sell their souls", meaning that they will not do a trade just for the sake of it. As a Christian, having a healthy and positive working environment was one of his factors for consideration too, which made Edmund Tie & Company the perfect fit for him.
Following the merger of OrangeTee with Edmund Tie & Company, OrangeTee & Tie blossomed into an agency with a dynamic background, where people of diverse talents are encouraged to collaborate on projects to produce the best results for clients. As a Project IC, one of Matthias' key strengths is getting the right people to work on the right projects. With Edmund Tie's extensive consultancy background and OrangeTee's expertise in utilising technology to create innovative solutions, he has benefitted first-hand from this union by having a more diverse pool of agents to collaborate with. They may not be the largest agency, with approximately 4000 agents, but they leverage on the wide range of skill sets from various teams in the company to achieve synergy within OrangeTee & Tie. Even though both companies had some differences in culture initially, they found common ground and melded together seamlessly over time. Matthias likened OrangeTee & Tie to the "new kid on the block". It has a chance to redefine itself, refocus on its goals, and is given plenty of opportunities and space to explore. Furthermore, Matthias notes that OrangeTee & Tie's leaders are open to feedback and value the opinions of every agent, allowing the agency to formulate better decisions as a whole to continuously improve their performance.
Mastering money
As a Senior Associate District Director and founder of Team Genesis, a group of 36 close-knit agents, Matthias' aim is to steer his team away from any unscrupulous practices and encourage agents to set aside time for their families. After all, money is a good servant, but a bad master. Instead of mindlessly chasing after materialistic ambitions, Matthias prioritises his family and upholds his morals above all else.
Unlike other teams that are put under tremendous pressure to hit increasingly ambitious sales targets, Matthias places a far greater emphasis on maintaining a high level of transparency and accountability. In an industry tarnished by predatory behaviour that takes advantage of consumer confusion, they hold themselves to a higher moral standard. Team Genesis prides itself on being a beacon of truth. A lighthouse in a stormy night for those who believe in transcending past greed for the petty baubles of wealth, of fleeting gains, of superficial luxury. This culture of openness is present within the team as well. He has created an atmosphere of collaboration within Team Genesis that allows agents to honestly and candidly share knowledge with one another, enabling the team to grow collectively.
Leading by example, Matthias encourages his agents to spend quality time with their family. As an agent, project IC and team lead, Matthias is well-acquainted with the stressors that agents deal with on a daily basis. Hence, he understands the need for agents to have a strong support system, consisting of friends and family, that is sustained by a healthy work-life balance.
The ugly truth about real estate is that nothing is guaranteed. Agents could get a windfall one month and no income the next. The highs can be exhilarating, but the lows can be devastating, especially without a proper coping mechanism. It is a demanding industry, both physically and mentally, as agents have to commute to and fro to meet clients, always exuding positivity and charm. Every single agent is vying for a share of this ruthless market. In this field, anxiety and depression are becoming increasingly commonplace, with studies in US and Australia showing higher rates of suicide on average, in comparison to other occupations.
To mitigate the emotional strain that agents constantly face, Matthias encourages his agents to spend quality time with loved ones, so that they have a listening ear and a shoulder to lean on to help them get through tough times. Nevertheless, this is much easier said than done for most agents. Unlike most nine-to-fivers who work regular hours on weekdays, agents adapt their schedules to fit the schedules of others. This means that their working hours are often irregular, stretch late into the night and take up their weekends as well. Family time, in the evenings or on weekends, is in direct competition with client meetings.
Additionally, OrangeTee & Tie provides extensive training sessions, from financial calculations to wealth planning, individual branding to marketing platforms and more. But to alleviate the weight on agents' shoulders, training sessions are made optional for Team Genesis agents, even though they have their merits. Matthias ensures that Team Genesis empathises with the needs of their agents and does his best to lighten their heavy workload. Even though they have their merits, these sessions are not compulsory for Team Genesis agents. This ensures that their already heavy workload isn't laden with even more tasks.
Workaholic with a work-life balance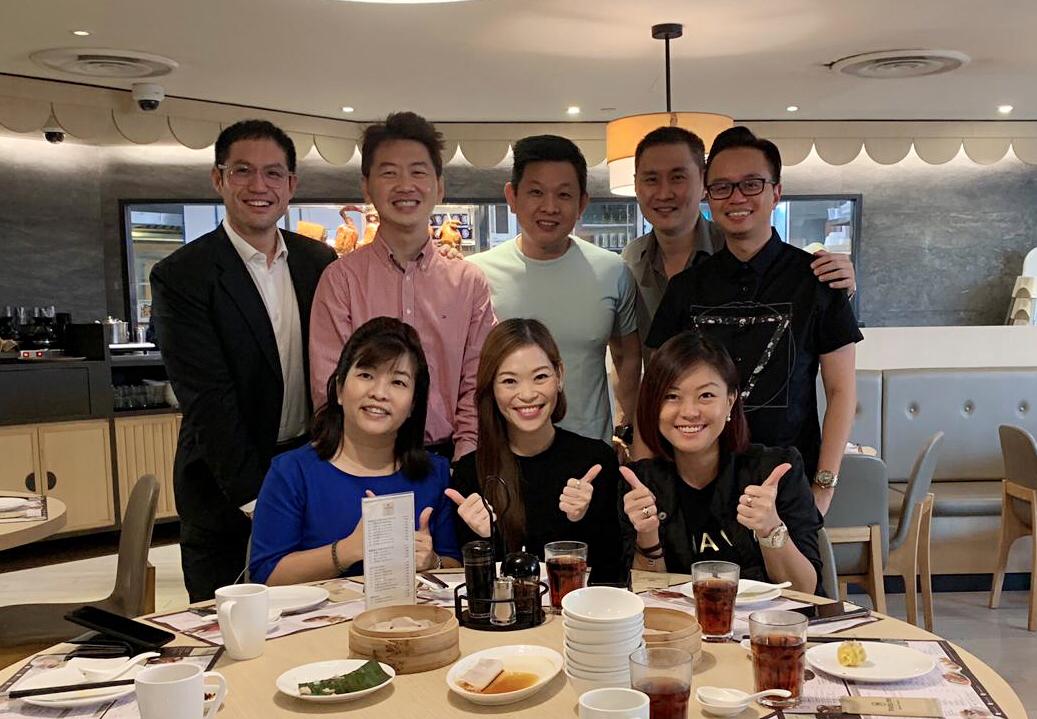 That being said, Matthias continues to push himself to his limits, wearing many hats as the leader of a team, an IC for multiple projects and carrying out resale transactions on top of that. Currently, he is running projects in Amber Park, Marina One Residences and Sloane Residences. Even during the interview, over a short span of about half an hour, Matthias received calls from clients and colleagues, apologising profusely as he did so. His phone was being bombarded with notifications too, beeping and flashing incessantly. Yet, throughout it all, he maintained an upbeat and cheery attitude, never showing an ounce of annoyance at all. When asked about his secret to success, he simply cited having good time management. He also acknowledged that it's easy to rest on your laurels, when you've achieved "success", but he always strives to achieve greater heights. Despite being in an ever-changing real estate industry, Matthias has helped a sizeable international clientele source for their dream homes and managed numerous investment portfolios. Leading by example, Matthias makes sure to spend Sundays with family and attends church regularly, making time for the things that truly matter in life. Being a property agent simply isn't for everyone. The best agents are as patient as saints and as hardworking as beaver, and they deserve more credit than people often give.
Through the conception of Team Genesis, Matthias has managed to influence other agents to subscribe to ethical sales practices and maintain a healthy work-life balance. Thanks to OrangeTee & Tie's diverse talent base and positive work culture post-merger, Matthias has been able to produce the best sales results for clients by picking out the best possible team for each project. With leaders like Matthias, it certainly seems like OrangeTee & Tie is on its way to achieving its vision of becoming the most outstanding and respected real estate enterprise in the region.