In this series entitled Agent Success Stories, we sit down with agency leaders to find out their side of the story. From their humble beginnings to the challenges they have faced on the road to success, we learn that a career in the real estate industry is one filled with boundless opportunities – if you know where to look.
In many ways, Group District Director at Powerful Negotiators (PNG) Benson Fong's road to success is unlike many others.
Benson grew up in neighbouring Malaysia and came to Singapore as a young foreign student in search of a better future. As the eldest son, Benson wanted to help share the burden of providing for his family together with his father, who was the sole breadwinner at that time.
From a young age, he worked hard to fund the education of his three younger brothers. However, what really kept him going was the drive to provide his mother a comfortable lifestyle back home. It was this drive that spurred him to continue pushing himself and got him to where he is today.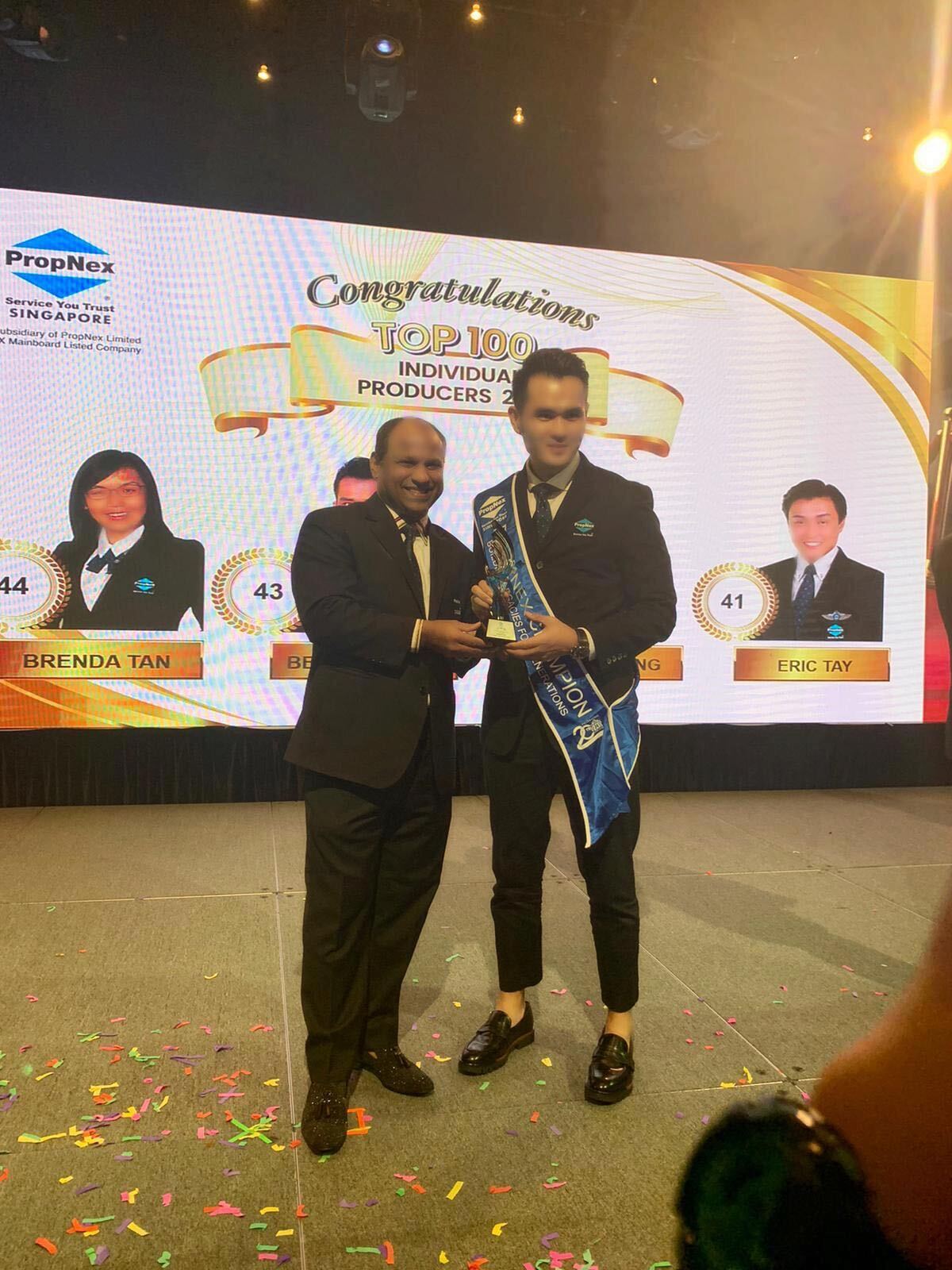 As someone with an outstanding personal sales record, a leader of a rapidly growing team of 100, and an owner of several properties, Benson is in many ways successful. However, real estate was not his first career choice.
Benson used to hail from the corporate world. However, it did not satiate his hunger to make a bigger impact in society. He had always taken an interest in real estate, and felt working a 9 to 5 job wasn't for him.
In 2009, Benson saw an opportunity to venture out of his comfort zone into something new. He has not looked back since.
A challenging journey from the start
As a newbie in the industry, Benson found himself facing many obstacles but he never once let these slow him down. He entered the industry back when the use of digital technology like social media was unheard of. Instead, he relied heavily on traditional media like newspapers and flyers to get leads and sales. Benson would spend many afternoons personally going door-to-door to distribute flyers to make himself known.
In addition, being a foreigner in a traditional industry like real estate meant he had to start his career without any professional mentorship or personal support network. As he was always alone, he gradually earned the title of a one-man show.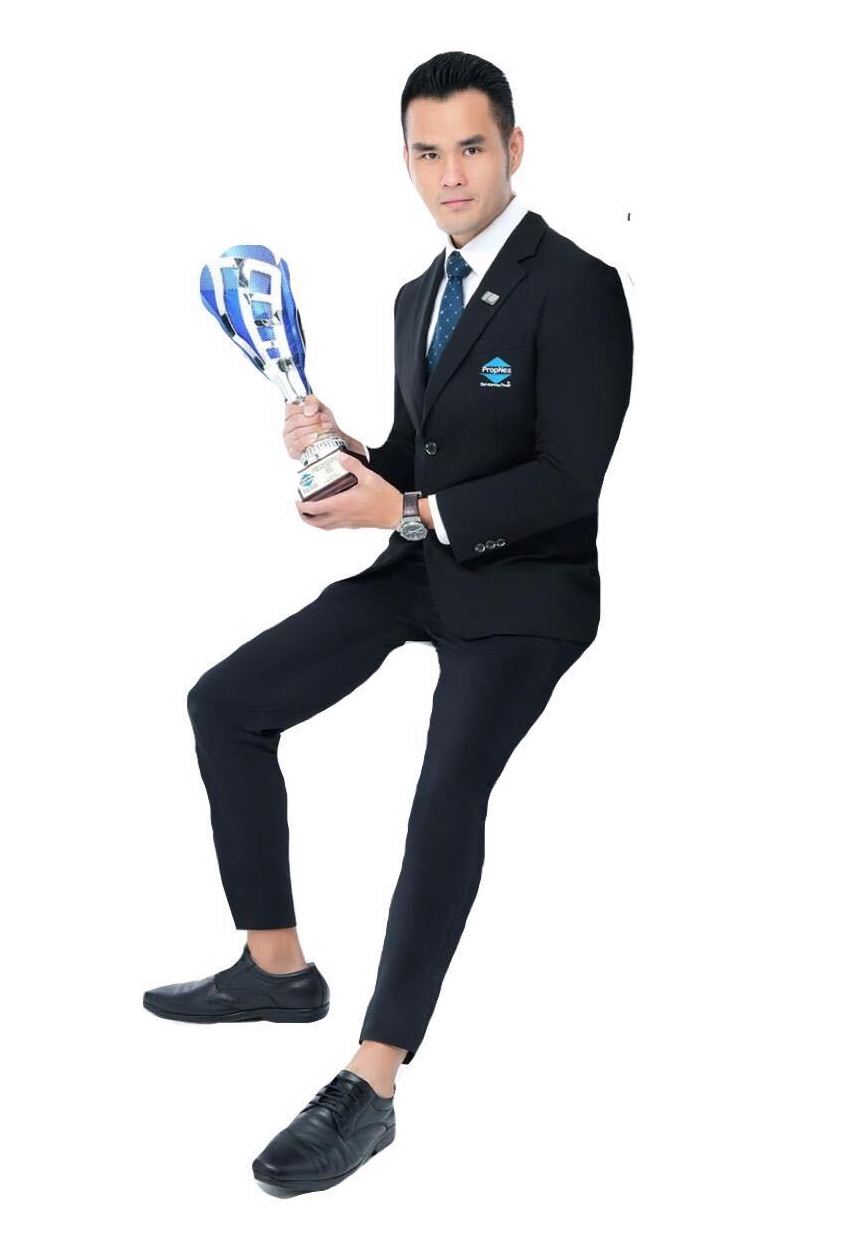 He recalled the times he would spend the entire day distributing flyers and meeting clients. At night, he chose to attend language and property courses in order to further improve himself. Even though transiting into this industry was tough, Benson was determined to put his best foot forward to give back to clients who believed in him and took the chance on him.
"I knew I had to improve myself because many of my clients were relying on my advice to make life-changing decisions with regards to their properties. My clients believed in me, and there was no way I would want to disappoint them," said Benson.
"It wasn't easy but being able to be a part of their journey and seeing them make the right property choices made everything worth it," he added.
In addition, being a foreigner posed an issue for him. He started his career without any professional mentorship or personal support network. "Transitioning into the career was tough," Benson revealed. "Back then, I was completely new to real estate and technology was not as accessible as it is today. I had to improve myself to give my clients the best value."
Benson also had dreams of leading his own division. "All I had was just some savings to start my own business team. It was not easy," he said.
Building a team with a strong support network
The Benson Fong Division has been expanding rapidly over the years. His unique experience of having to build his life from scratch as a foreigner allows him to be more empathetic to the experiences of his teammates.
In particular, the lack of support and mentorship he experienced at the start of his career made Benson more determined than ever to ensure no other agents under his care will have to go through that. His priority is to create an open, supportive culture within his team where help is readily available.
Benson is also a leader that leads by example. Despite being someone with many daily tasks and responsibilities, he makes it a point to allocate time out of his busy schedule to meet every single agent in his team.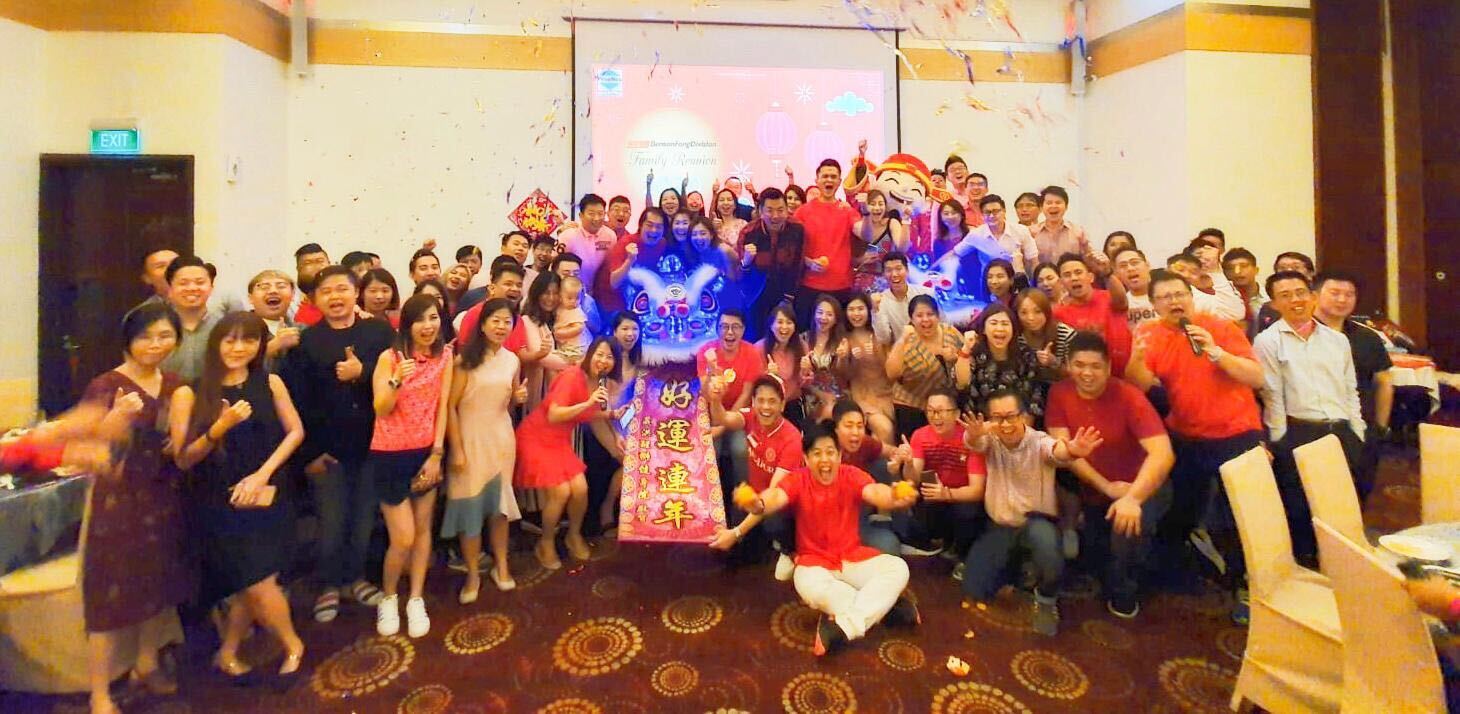 Many of his agents grew up in conservative households in which they are taught not to question or speak up. Hence, they were not as confident in speaking up and sharing their successes. To change that, Benson started inviting successful agents to share their experiences with the team.
By giving agents the voice and space to present their achievements, Benson was able to build up their confidence in speaking up while ensuring every team member's hard work is being recognised.
Benson is a walking testimonial that one's success is not limited by his or her background. He does not believe in the "spoonfed" mentality. Instead, he believes that true mentorship is instrumental in bringing out the fullest potential of anyone for a lifetime of success.
Here's our chat with Benson Fong:
Throughout your career, who has shaped you into the leader you are today?
Despite making it on my own in the beginning, I soon reached a plateau in my career growth and that was when I met my personal mentors Kelvin Fong and Ken Ng. I am extremely thankful to both of them who selflessly guided me in my sales and personal life. Because of them, I was able to grow into the person and leader that I am today.
My father was also crucial in cultivating my interest in real estate. He was the one that first taught me the basics of real estate, and someone whom I would consult with often for my property purchases. It was with his advice that I decided to purchase different properties for various reasons with no regrets.
For instance, my first property was a two-bedder condominium unit in Pasir Ris which I got for more than $700k. My second was a commercial property. Both were great buys and it taught me how, when planned properly, property purchases could help you reach your life goals more quickly. For me, these properties allowed me to create a passive income while providing my parents a comfortable place to retire at.
Could you share a little more about your leadership style?
Having had my own personal struggles, my goal to ensure none of my agents will go through what I had experienced. I make it a point to make myself more approachable and relatable within my team. Just because I am the Group District Director of PNG does not mean that I can't also be their friend.
At the end of the day, I am human too. I too have struggles and it is these struggles that allow me to relate to them better on a personal level.
I have also been very fortunate to have found a partner in my wife, Jessie Tan. She joined me in 2014 and we have been working as a duo ever since. Together, we have achieved the Top Couple Award 2019, Platinum Achievers 2019 and also the Top 100 in PropNex to earn $1,000,000.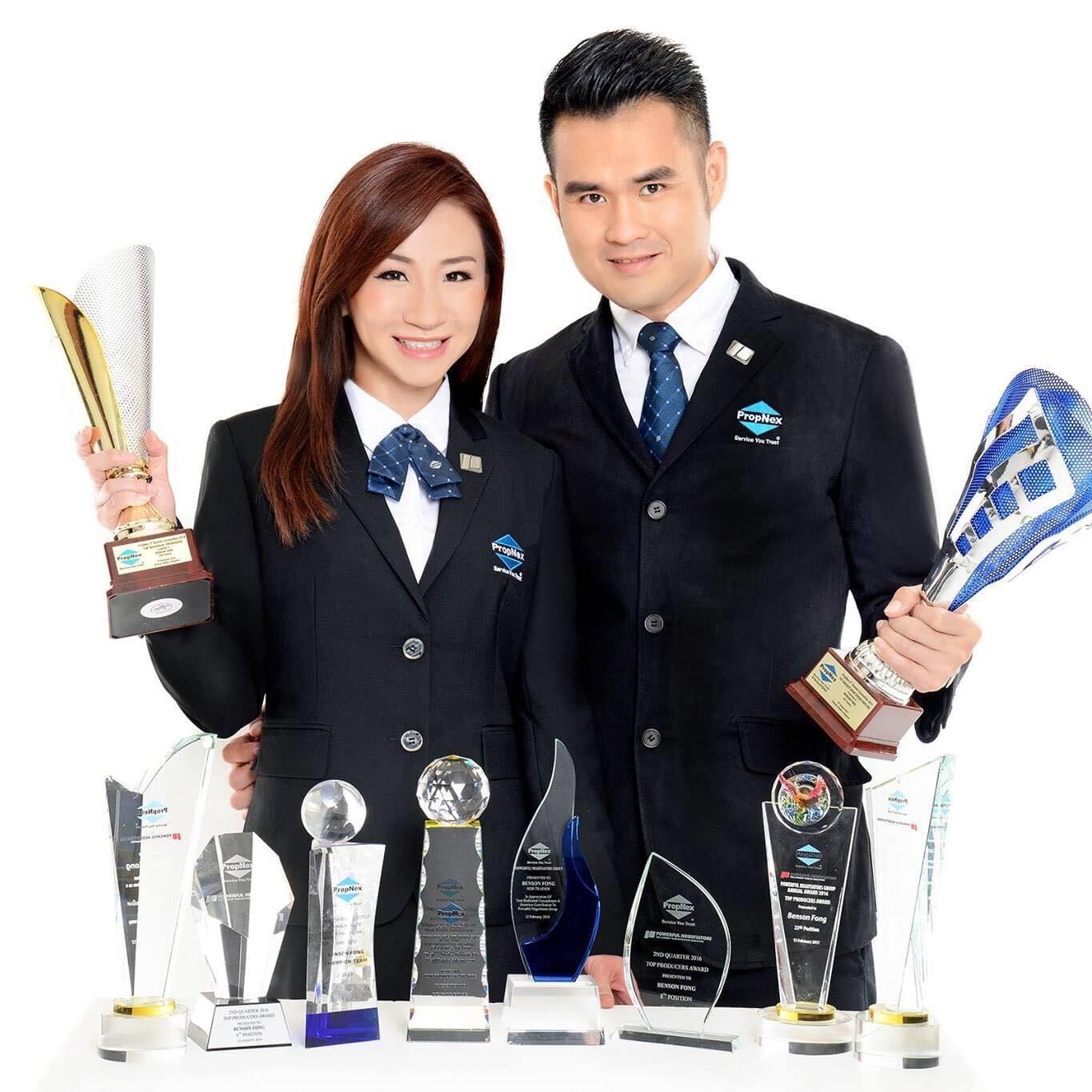 Working together with my wife every day is a dream come true. She understands my needs and is the best support any one can ask for. She initially joined the industry with the sole intention to help me acheive more as she saw my passion for this and wanted to support me in my real estate journey.
Having someone I trust so much working alongside me is so beneficial as it allows me to double the commitment and effort when it comes to dealing with my clients. Without her, I would never have been able to achieve this much in the last few years.
Over time, I'm glad to have seen her step up to not just assist me in my personal sales, but also contribute towards building up the team.
What support can agents expect from you and your team?
Agents can expect access to nothing but access to the best resources and leaders for guidance. We engage in a 3-tier training regime whereby all agents can not only benefit from PNG company training, but also my division and personalised consultations.
To begin with, PNG's boot camp continues to prove essential and life changing for many agents as they undergo regular, weekly trainings that cover topics across all different property sectors. Regardless of specialisation, no agent is left behind as every single agent can enjoy access to reliable resources and mentorship in order for them to become adaptable no matter the obstacle faced.
In fact, even during the Covid-19 pandemic, the division continues to host online training sessions daily, where agents can not only train their leadership skills, but are shown live examples of how to close a deal without viewings.
Within my division, I see great value in the one-to-one approach and believe every agent deserves a personalised mentorship experience as each of their challenges are unique to their journey. That being said, we also do have monthly meetings and training sessions for the team. All team members are taught a range of skills from marketing strategies, presentation to negotiation techniques.
Every training is designed to help agents add value to their services for clients. Essentially, your journey with me would be the best of both worlds, where agents are able to leverage on our vast range of trainings while getting personalised, one-to-one mentorship sessions with me.
For agents who want to go one step further in their career, we also have an inventory of resources for them to leverage on. Whether it's recruitment, finding a better way to present to a client, or simply just ways to improve themselves as agents, we have the resources that can help them to scale up to the next level.
No matter what your background is, as long as you are given the right support and right leadership, your journey as an agent is going to be unstoppable.