Ever wondered what it is like being a property agent?
In this series entitled Agent Success Stories, we sit down with agency leaders to find out their side of the story. From their humble beginnings to the challenges they have faced on the road to success, we learn that a career in the real estate industry is one filled with boundless opportunities – if you know where to look.
2008: A controversial year for budding realtors due to the onslaught of the Global Financial Crisis. Nonetheless, the tenacious Li Li Koh decided to take the plunge and cut her teeth as a rookie real estate agent.
"Frankly speaking, it was a decision born out of necessity rather than choice. I used to be an engineer. Due to the subprime crisis in 2008, the entire manufacturing market went downhill," Li Li shared.
But it was also an appreciation for beautiful apartments and the novelty of being self-employed that drove her into the real estate industry. What followed was 10 years of perseverance, hard work, and a never-say-die attitude. Along with the experiences gained over the decade, Li Li has become one of the top real estate agents in the industry. She was recently featured as one of the Millionaire Achievers in ERA.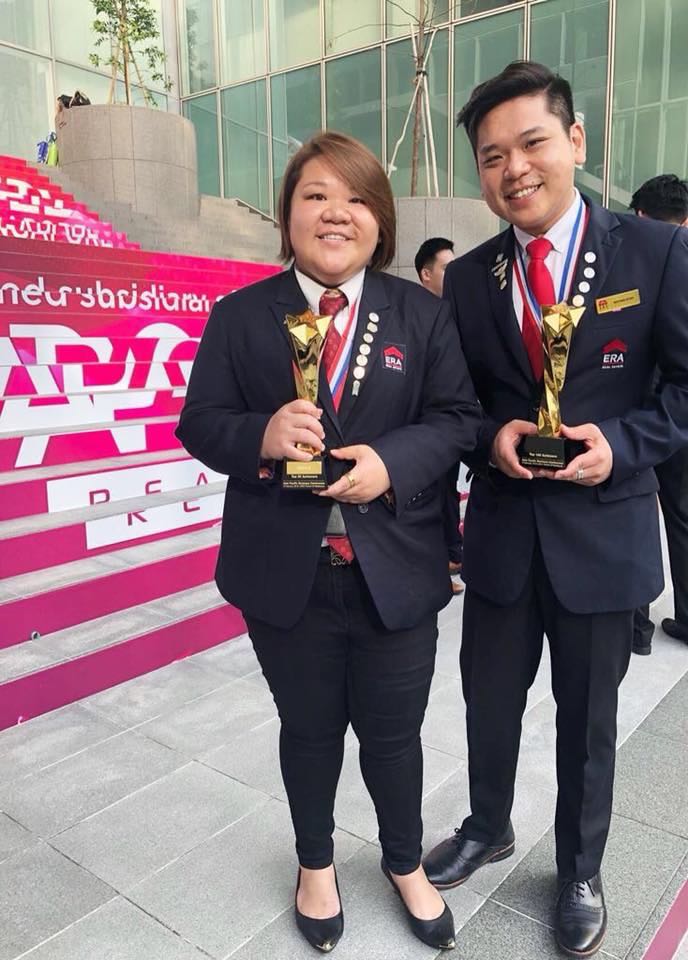 Motivated by his sister's achievements, Bryan Koh was certain of his decision to enter the real estate industry in 2009; right after completing his National Service. With no savings or contacts, the Koh siblings knew the only way to build a name for themselves was to engage in marketing activities with minimal monetary expense, but good returns.
Through grueling daily roadshows and a strategized distribution of mailers, their efforts finally paid off.
A relentless pursuit for success
Li Li and Bryan first started by producing and posting flyers and mailers to find prospects. Every night, both siblings would go to different locations to place their flyers and put up banners. This meant distributing to condos and sprawling landed estates – an endeavour that went on till wee hours of the morning.
"Giving out flyers might be old-school, but I managed to close a few deals using this method," Li Li said.
For Bryan, the sweet taste of success came at a new launch through sheer persistence. It was late at the showflat of The Scala (a condo project in Serangoon) that day. Most of the sales agents had left save for a few. Bryan was on the kerb by the showflat waving at cars to get their attention when a prospective buyer swung by after suppertime. "That very night, he gave me two cheques for the purchase of two units at one go," he recalls with pride.
Li Li and Bryan also spent many hours on online marketing, at a time where digital marketing was less accessible. "Back then there weren't many options in terms of property portals such as 99.co, or even Facebook. I spent a lot of time doing marketing on different free portals, such as Gumtree."
The Koh siblings also proved to be effective at lead generation — a key component to success among real estate agents. "I used Google to find the emails of prospects. If you think about high-end launches and their target audience, you can narrow your search and be more targeted with your approach." Li Li reveals. Email blasting is also a way for Li Li to work to her strengths. "My competency in English is not as strong; so I focused on numbers to win over clients through my email marketing efforts."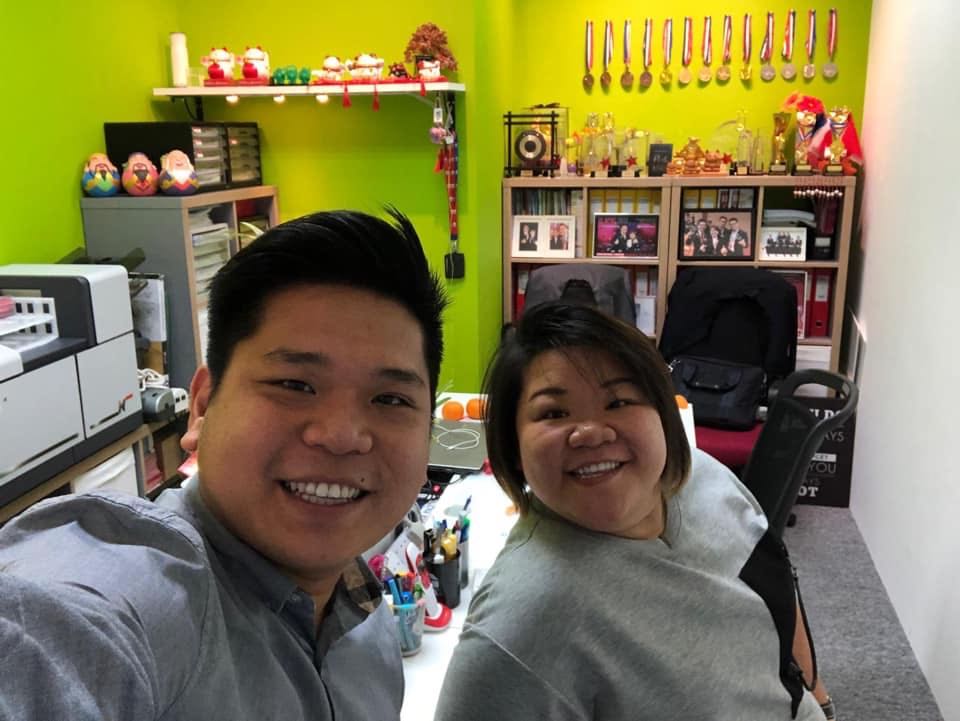 Bryan also advises against being picky at the start. "When I just joined, many agents did not want to entertain room rental as there was very little commission to be earned. But to me, I saw the perks as it brought money in quickly," Bryan recounts.
And doing room rentals paid off. Bryan saw that many of his clients would go on to refer him to their friends and family. And by the third and fourth year, sales started to come in automatically.
"In this line, it's all about building good relationships," says Bryan. "After a while, many of the landlords I was working with converted to being buyers or sellers, thus creating a chain effect."
As an ERA Division Director with her brother, Li Li now mentors new agents. She helps sharpen their skills while leveraging on individual strengths. Hard work and tenacity remain a core tenet of Li Li's Division, and new agents are given the courage and belief to keep going even when things get tough. Likewise, Bryan's career highlight was becoming the Top Agent of Bishan's Sky Vue condo in 2013, selling more than 30 units at the new launch.
ERA: A Platform for Success
For Li Li, the success she has found as a property agent with ERA has been beyond her wildest imagination. "I have to thank ERA for this opportunity, truly. When we first joined, we had no listings, but ERA was the only agency that had a lot of projects – from affordable to luxury – and a very big share of the market. For new agents without any listings, one could use this inventory as a listing base to start with."
The wide range of listings brought in buyers, who became landlords. Li Li notes that "For every completed project, we could easily have 10 units to list for rent."
And when the market picked up again, Li Li went from strength to strength, selling over 10 units in numerous new launches such as the Waterbank @ Dakota project. She expanded into marketing resale and rental units for these projects – a strategy for building a reputation, and a sustained commission stream.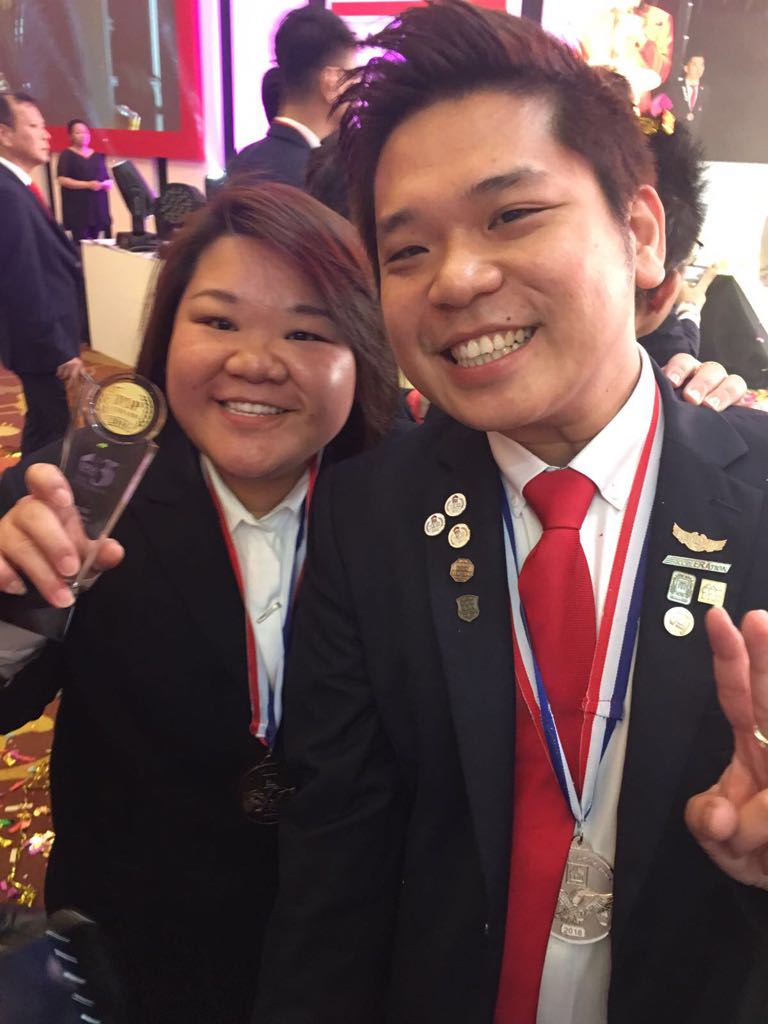 Paving the way for the new wave of agents
Li Li advises agents who enter the real estate market to learn the ropes from a mentor who has started from scratch, overcome bad times, and turned crisis into winning opportunities.
To Li Li, her success has changed the financial standing of her family. Li Li also gains a sense of achievement, when she is able to see her Division of associates transforming into "eagles and soaring in this ever-competitive industry through the value creation to trusted clients."
In an industry where turnover rates are high, Li Li has a golden piece of advice for new agents: "For every project, agents must analyse 'Who is your target audience?' and 'Who are the people that will stay here?' and tailor their sales pitch accordingly. Do not just work blindly and rush head on into things without any results. Otherwise, you will just end up throwing money down the drain."
Last but not least, both Li Li and Bryan emphasise the need to always put the client's interest first. It is important to give advice for the client's benefit even if it means taking a lower commission. "The buyer will appreciate it and you'll build a very strong relationship with them based on trust, which could lead to recurring business and referrals," says Li Li.
Bryan agrees: "In fact, we're actually doing more and more recurring business because of the way we work with our clients." Agents new to the Division will also learn valuable client relationship-building skills, which can help them build up a strong client and referral base in a short time — an integral key to an agent's success.
New agents keen to follow in their footsteps would do well to join ERA, and Li Li and Bryan's Division. From humble beginnings, the sister-brother duo show that the sky's the limit.
Do you want to share real estate industry news, productivity tools, and receive 99.co's best deals? Join our Facebook Agents Group today!