Marcus has a different approach to real estate than most. A few years ago, he sold his first property at a $100,000 loss, knowing that in the long run, it was for the better. Since then he has gone on to own three more private properties: Parc Riviera under his wife's name, Riverfront Residences bought as a trust for his then-infant son, and Hillview Peak (currently rented out) under his own name. All this is to make up for lost time, because he feels that he "started late".
Marcus is a huge proponent of owning private property as early in life as possible, and his personal investments have inspired his agents and clients to do the same. He attributes all this to a fundamental shift in his perspective and outlook on the real estate market in Singapore. Today, he gives us an insight into how he thinks and how that affects his decision-making. Sit tight and buckle up, what you think you know about the property market is about to be changed.
Singapore's property market is more stable than you think
With the recent trade war developments threatening the global economy, many fear that recession is just right around the corner. The outlook on Singapore's property market might then, following similar sentiments, also have a pessimistic outlook. But Marcus thinks differently. He cites examples of global events that have caused similar uncertainty over the last three years: Brexit in 2016, the Korean Peninsula unrest in 2017, and the brewing trade war in 2018. However, these have not reversed the upward trend of Singapore's property prices. He thinks that above the global economy, it is the government and the policies they implement that determines the direction of the market. He believes that the government closely monitors the market and will adopt the right policies in response to what happens internationally to prevent property prices from fluctuating too drastically. 
"If war really breaks out between the US and China, will property prices in Singapore drop?" he asks. "The natural answer is yes, but remember, our government has means to counter-react, such as by removing some measures such as foreign and even second property ABSD in order to alleviate the situation."
Regardless of how badly things go at the international level, Singapore still maintains its biggest competitive advantage—a safe and secure environment. Together with our low unemployment rate, stable economy, and strong currency, we have been able to maintain a consistent inflow of foreign talent and overseas investors willing to preserve their wealth here.
They look at Singapore and there is a natural tendency for them to be attracted to what our country has to offer. We have systems in place that keep their money safe and provide quality education to their children. And when they move over, there is definitely one thing they will need—a house. That is why, in a recession, there will still be demand for property.
The above is why Marcus believes that what happens internationally has limited impact on the local property market and it is the government and their policies, such as the cooling measures introduced in 2008, that has a greater effect on the market.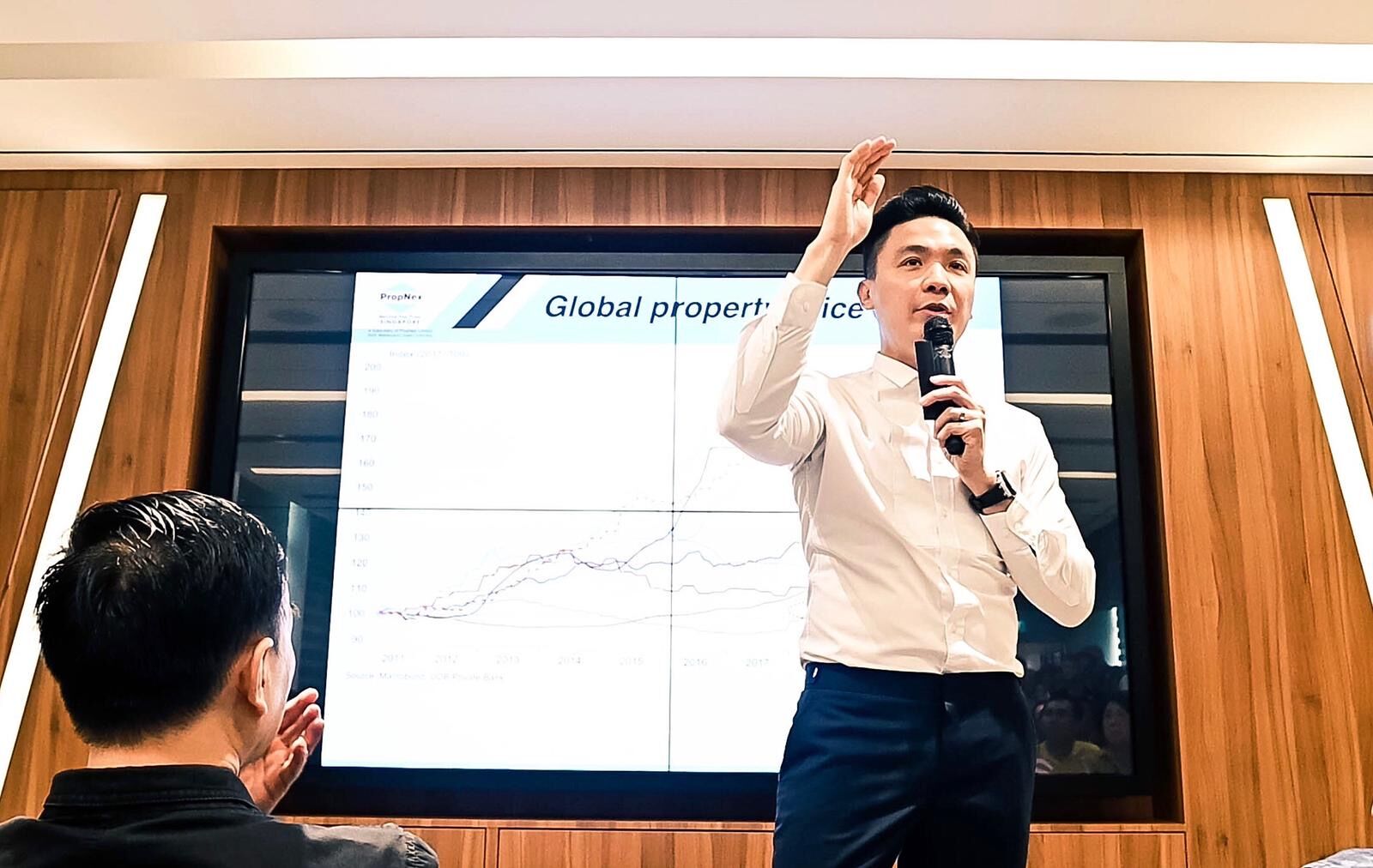 Don't overlook everything else just to favour location
You might have heard before about the idea that new launches are always a good buy since they are bound to increase in value over the years, making it an inherently good investment. It is probably even more so when it is built at a great location. Marcus tells us why we shouldn't focus too much on just the location. The logic is rather simple, but it would take some time travelling back to before the property was developed.
When a location or a plot of land is made available for bidding, property developers will bid according to their valuation of what a property built in this area could sell for. If the location of the land is good—say it is near an MRT—it will naturally attract more bidders for them. Aggressive bidding could eventually result in a winning bid at the upper regions of the developers' valuation of the land. This higher purchase price is inevitably factored into the final retail price for the home buyer. Assuming you are that consumer, should you wish to resell this property some time after you buy it, which is bound to involve another markup on price, you have to be confident that you can find a buyer willing to pay that premium price.
Of course, that is not to say that paying a premium for location is unwise, and not all projects near MRT stations are overpriced; Marcus is quick to point out that as long as you feel confident of selling with a decent profit margin within a few years, the purchase will be well worth it. It is hence important to do thorough research and compare using relevant statistics, and of course, speak to a professional if you feel it is necessary.
Marcus reminds us that while location is indeed important when selecting a property, sometimes the other factors, such as price, facilities, and proximity to good schools, can more than make up for location alone. In fact, many people overlook the lifestyle factors in their search for the perfect location, and end up missing out on other great options.
Dispelling the BTO myth
We then touched on Singaporeans' favourite topic—BTOs. Many newlyweds approach their first property purchase with the notion that getting a BTO is the right way to go. According to Marcus, it's not—well at least not all the time. He uses a quick $300,000 BTO as an example. After factoring renovation costs ($30,000) and interest fees ($40,000) from the loan that most couples take to finance the purchase, the eventual cost of the flat comes up to around $370,000. If eventually after eight years, having waited three years for it to be built and another five due to MOP, you sell it at a price of about $400,000, your net gain is only $30,000. Factoring it over eight years would mean slightly under $4,000—or 1.3%—return per annum based on the initial cost of $300,000. If you're a young couple at this season of life, you might want to think twice.
What advice does he have for young couples then?
"Save up and buy a private property," he says assuredly. He feels that if couples sit down and do the math correctly, it is much more attainable and affordable than most think. Of course it still depends on the level of income of the couple. Generally though, he strongly believes that if the combined income is $8,000 or more, they should definitely consider more options. A huge reason why BTO is seemingly every couple's go-to is because it is subsidised by the government. "But people forget that there is opportunity cost," Marcus says, "Eight years of your life is a very long time to carry a poor investment." 
Marcus shares that in his experience, with lower mortgages, many end up spending money on cars, luxury goods, and lifestyle choices that don't add value to their future financial health. Many in the generations before us lacked the knowledge and ended up with delayed retirements, or did not get to retire with the lifestyle they had hoped for. Not to dismiss "luxurious" lifestyle choices altogether, Marcus emphasises that mortgage payments made now eventually come back to you again when you sell your property, and coupled with the growth in value of your property, will contribute to your retirement funds.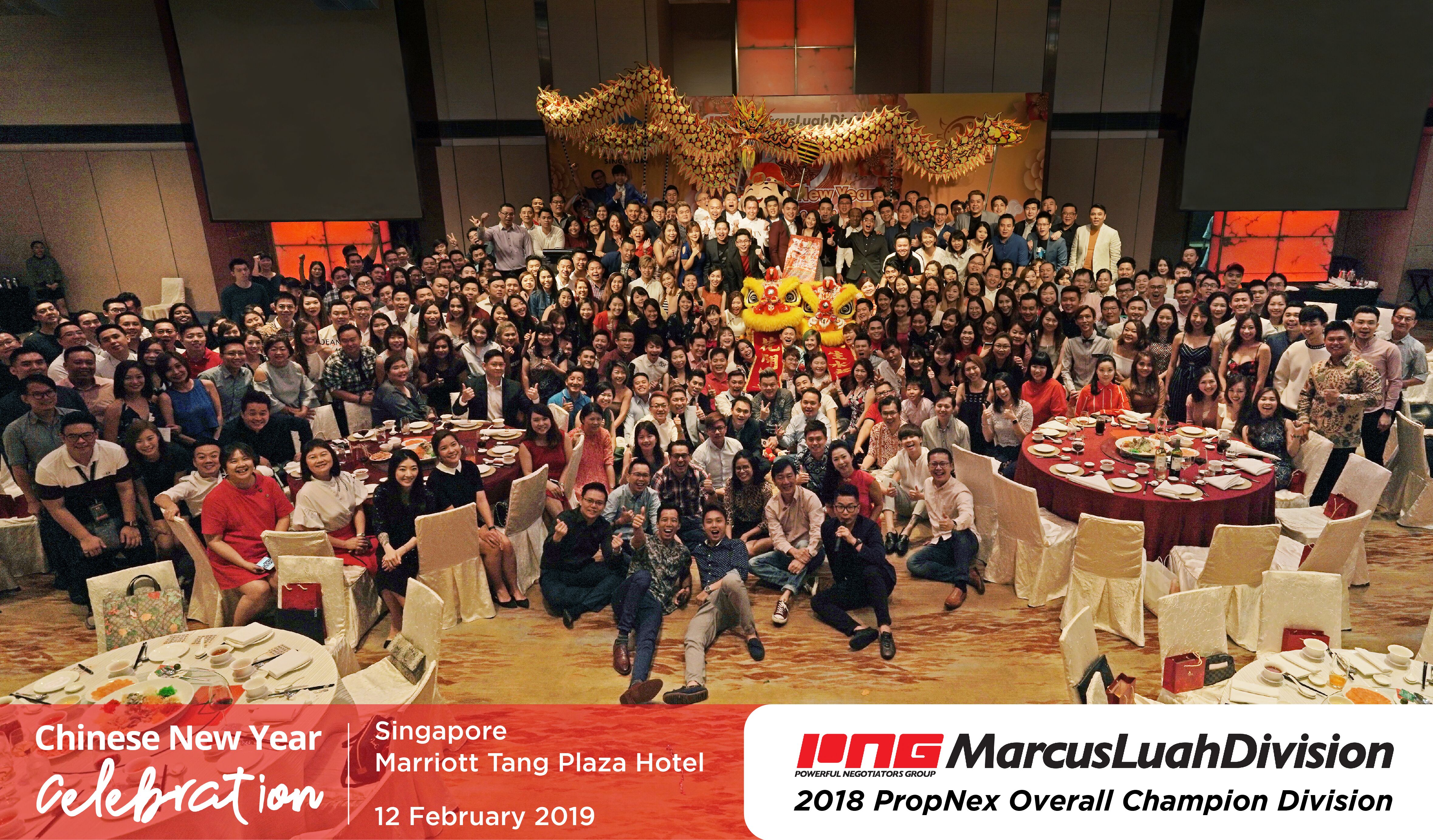 Finding purpose in his work
Compared to when he first started out in the field, Marcus' approach to his business has changed drastically. It's no longer just about closing deals and making commissions. The philosophy now is to help others like himself make the right property decisions so that they can lead a comfortable life through to retirement. It breaks his heart to see anyone waste their hard-earned money due to a poor understanding of the market and lack of information. And that is why his team has more than doubled from 300 to over 1,200 in the last two years. Each of his team members identify with his vision and approach their work with a similar drive to help others. With a bigger team, Marcus believes that they will be able to make a bigger impact on society. 
He is so dedicated to his beliefs that he invests thousands every month on social media outreach to provide education and advice to his clients. This year, he authored an e-book, a five-part series titled "Five Fatal Mistakes that Property Buyers Must Avoid", a curated collection of experiences from all the PropNex consumer seminars that he has conducted over the past 2 years.
"Many people think that I'm no longer actively doing sales and closing deals, but the truth is that I'm still actively presenting and meeting new clients via FB to speak to them about upgrading and also how to restructure their assets. I have never stopped doing sales, because if I don't speak to clients, how would I know their concerns, and then provide the relevant data to help my agents address the concerns of their clients?" Marcus has made mistakes before in the past, and it is clear that he wants to give his all to ensure that others don't do the same.