In this series entitled Agent Success Stories, we sit down with agency leaders to find out their side of the story. From their humble beginnings to the challenges they have faced on the road to success, we learn that a career in the real estate industry is one filled with boundless opportunities – if you know where to look.
Teresa Tan, Associate Executive Director, one of the division head of OrangeTee has gone on to break records as she has proven a leader who walks the talk. Over the past 20 years, she has sold homes for far above average prices and also become the go-to expert specialising in selling landed properties.
With her vast years of experience and strategic leadership, she has gone on to lead a team of professional realtors who have won awards such as the C21 International Award 2017. Within her team, she has successfully inculcated a nurturing culture whereby everyone's strengths are authentically embraced for the team to succeed together as one.
Teresa has always been a go-getter. Unlike many of her peers who craved the comfort of job security, she wanted to be her own boss. This was what led her to give up her stable 9 to 5 to pursue a career as a realtor – one where she had the freedom to live by her own rules and sculpt her own life of financial independence and freedom.
As someone who was never comfortable with the status quo, Teresa was heartened to witness the digitalisation of the property industry during the 2000s. She knew the future was in tech, and that was why OrangeTee stood out as an agency of choice.
To Teresa, OrangeTee and AAG's sustainable training platform and technology would give her team way more opportunities to excel. She shared this with her agents and together, they made the bold move shifting over to OrangeTee.
Teresa was also one of the very few leaders who had 100% of her active agents following her to another agency. "When my key leaders and I saw the InstantPro app that AAG had created, we were impressed and knew that it would bring value to our agents. It is unlike anything we've seen in my 25 years in this industry!"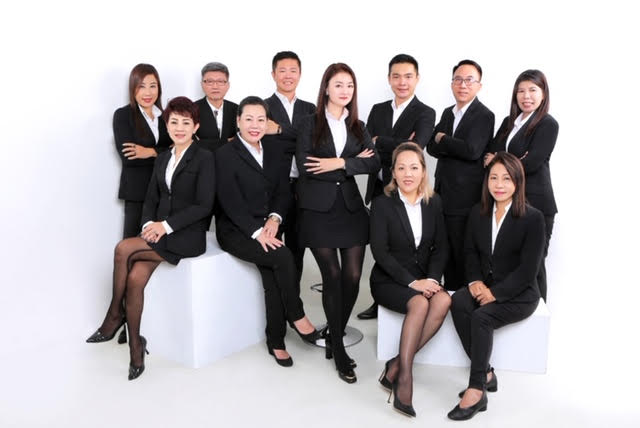 Teresa and her division, Dynamic Alliance Group, have transacted thousands of landed homes for Singaporeans. Despite being a team of only 60 agents, they won the 1st runner up title of Highest Transaction Volume amongst the other 85 teams in the previous agency.
Emerging as strong underdogs, the team's transparent culture of sharing leads and camaraderie proved to be their prime factors for success. By bringing together a lethal combination of teamwork and technology, they achieved a 190% higher yield in sales despite being a much smaller team with only less than 5% team strength compared with the champion team in the previous agency.
Teresa's many years of experience in selling landed properties garnered the attention and admiration of many within the industry. As agents are normally drawn to the high offering commissions from landed properties, she reminds them that selling landed properties is no easy feat due to longer closing periods, as it requires double the amount of commitment and discipline.
Teresa also makes it a point to encourage her team to persevere and take an aggressive stance to working towards their goals, as the rewards they reap at the end will be very fulfilling. "The Covid 19 outbreak is the perfect example! You need to view every crisis as an opportunity for greater success. As an agent selling landed properties, if you truly want to make half a million, wake up early. Know who you want to be and what you want to achieve."
Using compassion to motivate one another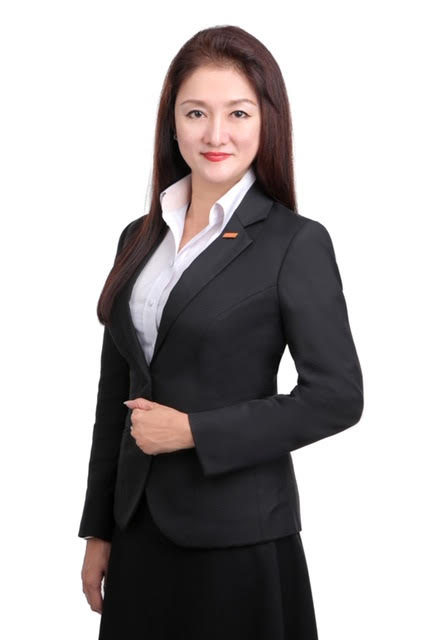 Being her own boss was difficult for Teresa as she did not always have immediate access to a mentor to consult or look up to for advice. She built her career from scratch and did not know where or how to grow. From the start, her main focus was to get better at her craft as she constantly challenged herself to engage in personal development.
She also took the initiative to find out more about social media marketing and took numerous Financial Technology courses to upgrade her knowledge. This experience honed her skills to think strategically and be resourceful in challenging situations. She knew that only by being the best version of herself, could she led her team the best.
As a leader, Teresa places heavy emphasis on mentorship. She believes in creating a sustainable system of growth whereby forming nurtured leaders can impart their knowledge to newly recruited agents. With this repeated cycle, it encourages a nurturing system where all agents are empowering one another to seek the best direction in their career.
Over the years, Teresa has successfully cultivated the team mentality of 饮水思源, which loosely translates to a person being thankful to the source for his or her success. As a team, they adopt the mentality of team over self and believe in striving and winning together. When one agent wins, everyone wins.
This culture is also translated in the actions of any agent that closes a deal: out of habit, many would share their victories with their teammates and leaders by buying one another a meal to celebrate. Newer agents joining into this culture often also take their own initiative to plan overseas and social events for bonding purposes. She understands that being an agent, especially one that specialises in landed properties, can be a long and lonely journey. However, she also believes in the quote "If you want to go fast, go alone. If you want to go far, go together." This is why she knew establishing a caring and sharing culture is crucial to maintaining the momentum and motivating every agent to keep going.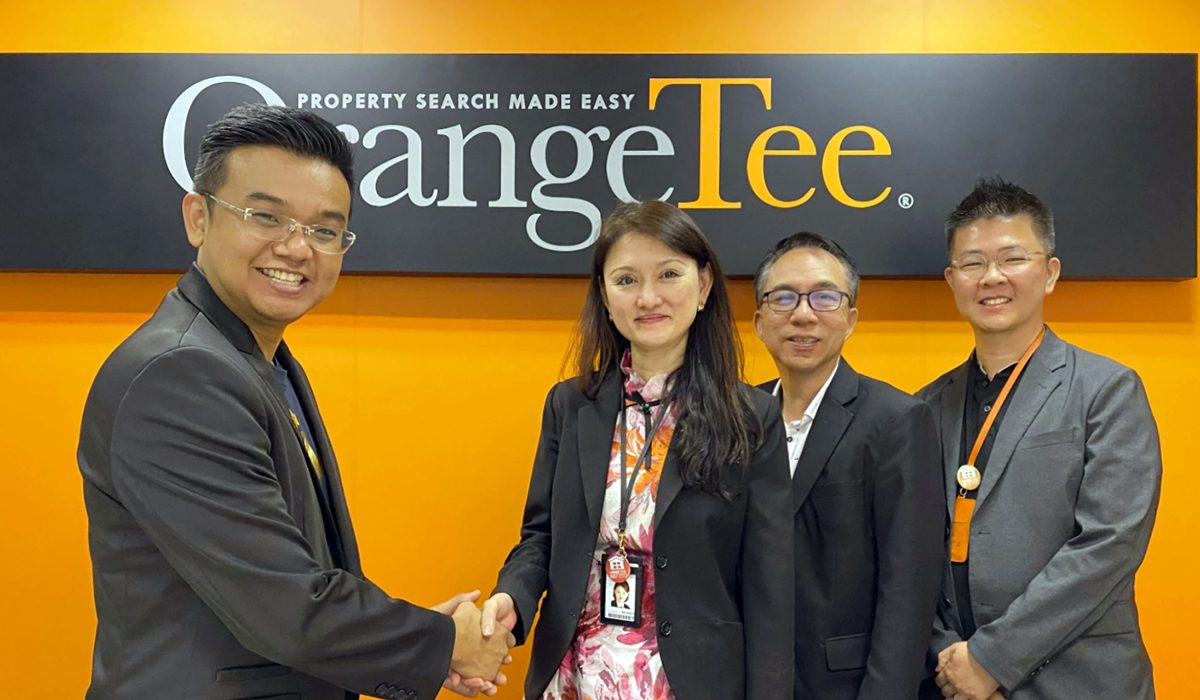 By partnering with AAG, which offers modern technology capabilities exclusively to their agents, Teresa can grant agents within her team access to proprietary applications that can help them prospect, nurture leads, and close deals faster. She makes it a point to ensure that every agent has access to the best landed systems and technological resources to groom existing experienced associates and new aspiring agents to be the best version of themselves. She believes that this partnership will scale the team to greater heights by enhancing the financial gain of not only her proprietary associates but bring greater value to their clients.
What makes your team culture different from the rest?
When I first started out as an agent, I realised the importance of surrounding yourself with other like-minded entrepreneurs who can push you to success. Having been entirely new to the industry once, I get it – it is not easy working alone. There is strength in unity and there is no reason why any agent should feel deprived of support no matter which point they are at in their agent journey.
Simple in explanation, my culture was cultivated just like the early days of Singapore where the kampung spirit was a lot more prevalent. Everyone in the team looks out for each other and would go out of their way to place the team before self. Within the team, we make sure that every single person's contributions are appreciated and that there is no place for self-centred individualism. As long as you have the right core values, you can achieve anything.
What can a new agent expect from joining your team?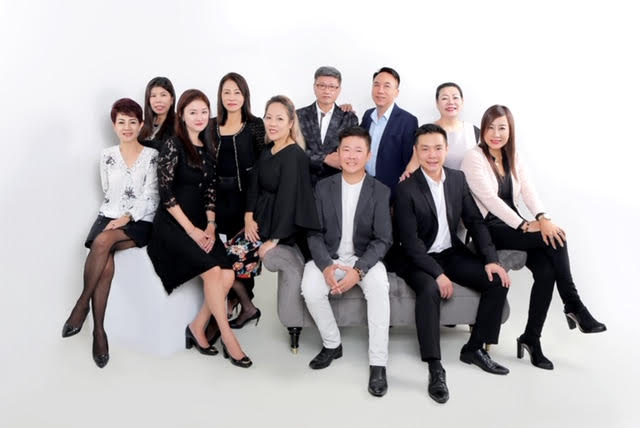 A new agent can expect 1 to 1 coaching that goes beyond the classroom. Every new member will get the chance to get on-the-ground training, with their mentors guiding them right from the beginning, even during their prospecting activities. To ease the pressure, at the very start, these leads are provided by their own mentors whereby a supportive and transparent relationship is cultivated from the very beginning. We believe in the importance for new agents to get a real buyer or seller to practice and build their confidence over time. We also have personalised trainings that are structured to empower every agent to become better in negotiation and value adding for their client.
Furthermore, with our partnership with AAG, every agent will be able to enjoy access to the best, tech-savvy resources. With features ranging from getting your listings noticed across property sites, to proprietary transactional data to help you pitch to clients, you will be one step closer to the agent you strive to be. In fact, our oldest agent is 66 years old and he is the perfect example to show how user-friendly our tools are! With these resources, no agent will be left feeling incapable or lacking the right tools to nurture leads and become the best version of themselves.
Our regimes are shaped to empower and push every agent to reach their fullest potential. We begin our training from the very get go, with a normal daily schedule involving an agent cold calling for 3 hours straight. This may sound intimidating to some, but the purpose of this is to build their momentum and discipline prior to heading out to meet their clients. Especially when working in a role with no structure, self-discipline is an absolute must and a good foundation for agents to grow to be successful. We want to make sure every agent understands this from an early point of their career as it can determine if an agent succeeds or fails in their long term.
We embrace diversity and leverage off one another's differences. All agents will get to undergo a 15-weekend programme where agents' strengths and weaknesses are identified. From there, they will learn where their strengths lie and if they are either suited for new launches, HDB, commercial, or landed. Once identified, they will be allocated to specialised leaders and guided to their optimal and best forms to secure a stable career path. By joining the AAG l Dynamic Alliance Group in OrangeTee, not only will your strengths be authentically embraced, but you will get the opportunity to grow in an environment where everyone's career growth becomes a shared goal. When one agent wins, we all win.
During times like this, I am very grateful to have made the decision to move late last year. During this Circuit Breaker period, my team has benefitted from AAG Business Continuity Framework 2020 as it has allowed us to continue conducting our business during tough times. My team has also got support from OrangeTee Resilience Support Package, which includes free CPD eLearning, Group Personal Accident (GPA) with COVID-19 coverage, and more.
Thanks to OrangeTee and AAG's foresight and ability to plan ahead, we are still continuing to close a large number of deals without being substantially affected by the pandemic. I have faith that we will continue to grow and do even better through these hard times!