"You got to kill the person you were born to be in order to become the person you want to be." In the recent box office hit 'Rocketman', Reginald Dwight, a timid "fat boy from nowhere", transforms into Elton John, a flamboyant showman, after receiving this piece of advice. For Alex Goh, breaking out of his shell is a constant battle, but one that mellows a little every day. 13 years ago, even before the Council of Estate Agencies (CEA) was established, the introverted 19-year-old stumbled into this industry. Now, Alex manages the Alex Goh Division, which is a part of the Powerful Negotiators Group, and is a Group District Director at PropNex Realty.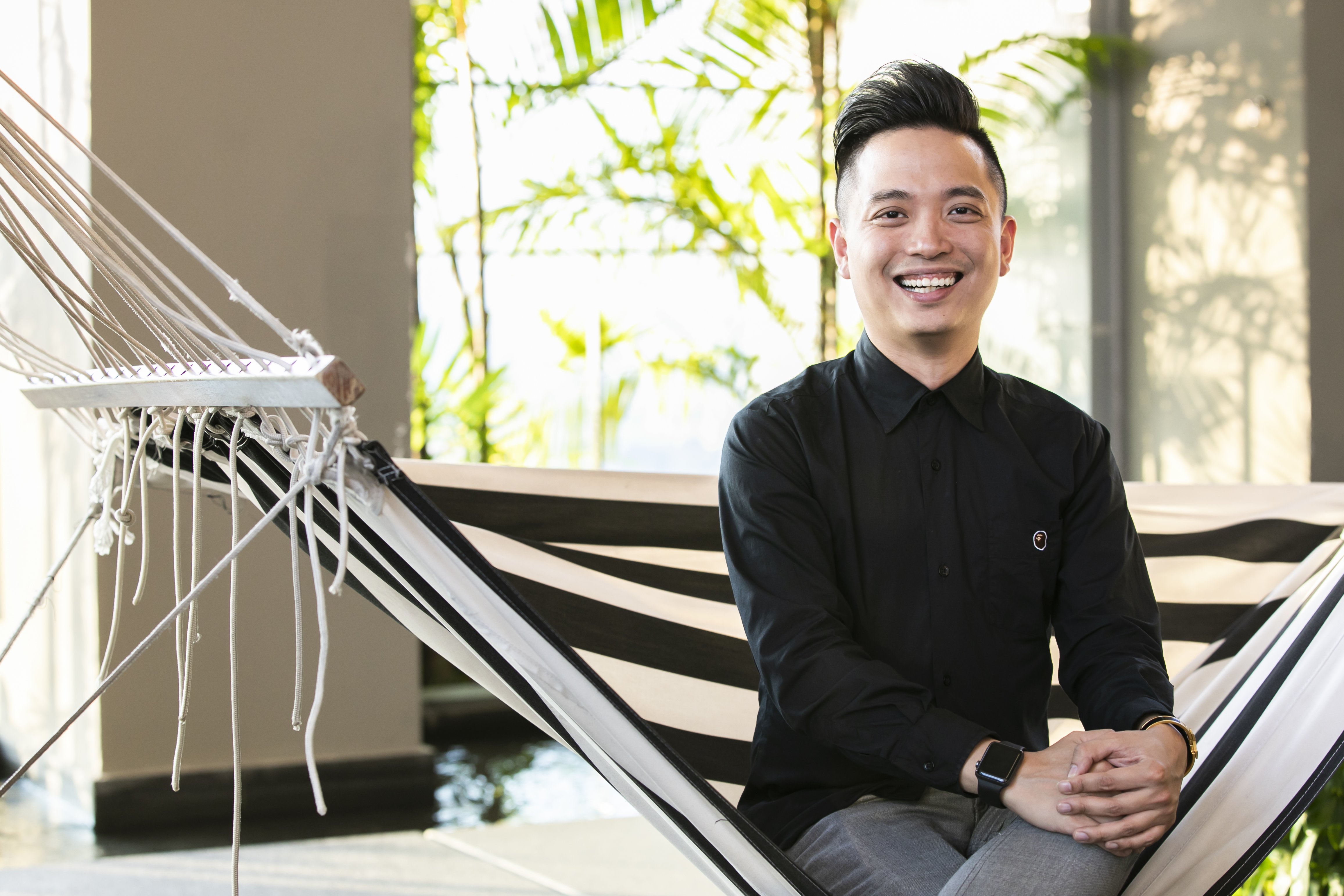 A leopard can change its spots
Behind the many accolades and recognition, Alex's journey as a property agent had a rocky start. In the first 8 years of his career, before he made the move to join PropNex, he struggled to find his footing. Like a ship without a compass, Alex was lost in a vast sea of information. He was only instructed to transact HDB flats and the technical aspects of being an agent like regulations and procedures. Without understanding the true benefits of investing in property or marketing advice to improve salesmanship, Alex sold property to clients mechanically. Even though he closed deals and made ends meet, his performance then is a far cry from his current sales figures.
Realising that he was not fulfilling his true potential, Alex decided to leave for greener pastures. He joined the ranks of PropNex's most dominant pack, Powerful Negotiators Group, which is led by the prolific Kelvin Fong. In fact, the legend himself took Alex under his wing and gave Alex a 180-degree transformation. He built his confidence and learnt to not only sell property, but also market his personal brand. Kelvin Fong achieved this by pushing Alex out of his comfort zone … and onto a stage in front of an audience. After a year at Powerful Negotiators, Alex was asked to speak to a crowd of 30 people. According to Alex, his face "turned green" as he spoke because it was his very first public speaking gig. 5 years and countless speaking engagements later, he's a much smoother orator and raring to take on bigger challenges each time.
Just 2 months ago, Alex was a guest speaker at Haus It Going, an event organised by 99.co to introduce property investment to the average Singaporean. To kickstart the seminar, Alex showed that property investment was accessible and viable, even for younger buyers, with simple financial management tactics. He also gave helpful tips to reduce debt and qualify for home loans. Although there were equations and property jargon thrown into the mix, the audience of nearly 400 were enraptured by Alex. Some were taking notes, while others nodded along. He had a way of simplifying things and connecting with the people. Not once did he come off as preachy or condescending. Even though he admits that he has butterflies in his stomach every time he speaks to a crowd, he pushes on. After all, being nervous is human. It shows that you care about the subject matter. What matters is how they respond in the face of fear. Alex's determination to conquer his fear, to excel in this field, is what sets him apart from the crowd.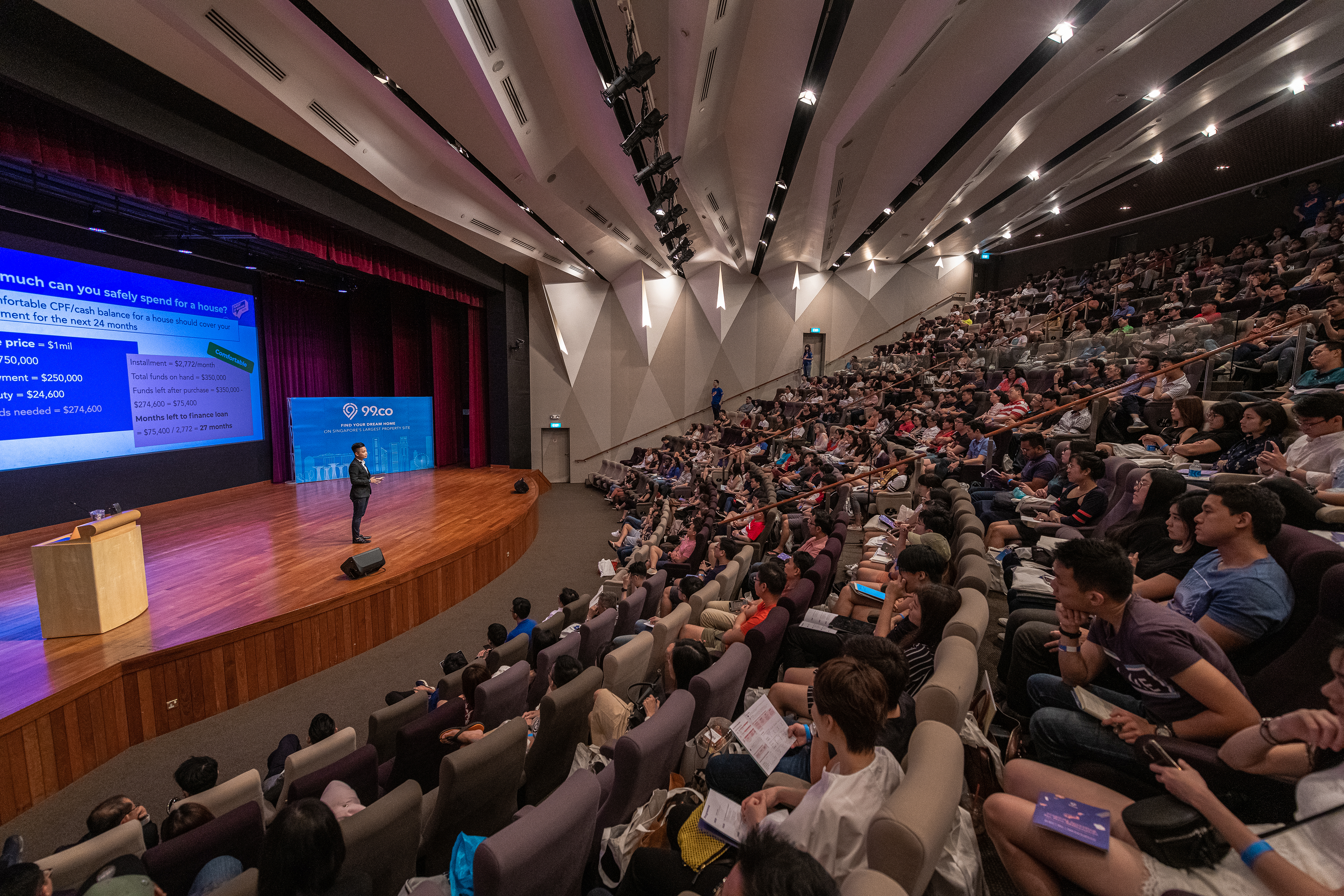 The persistent tortoise wins the arrogant hare
Alex, a humble hard worker, has surpassed many of his peers after receiving proper guidance and training. In 2018, he reaped almost $1 million in personal sales. Other than public speaking, his marketing and personal branding techniques have improved by leaps and bounds.
By taking a data-centric approach, he crunches out the figures and combs through the facts before committing to a project. Since he's good at mathematics, Alex capitalises on this unique advantage to edge out competitors by backing his claims up with hard data. Furthermore, he believes in focusing on 1 or 2 projects that he strongly believes in and selling them extremely well. This deep conviction for what he is marketing allows him assuage buyers' doubts by reassuring them with reliable statistics. He is so good at marketing and data analytics that marketing slides for some PropNex projects that he's not in-charge of are also created by him. Alex's reputation of having a good eye for up-and-coming projects has spread within PropNex, such that agents in PropNex, not just agents from his team, tend to follow his lead, picking projects that he's selling. For example, as the project IC for Affinity, a new launch that PropNex was not appointed to for the initial launch phase, he managed to outsell agencies that started since the initial phase with only 30 people on the project. Other projects typically have two to three hundred agents selling the project, showing just how underrated Affinity was and how keen Alex's eye is for spotting its true potential. Under his lead, PropNex sold 290 of 500 units, with Alex selling 14 of those units. Essentially, Alex pulled off a miracle for a project like Affinity because he used authentic marketing and ensured that it was not simple an exercise in smoke and mirrors.
Besides being transparent and truthful in his marketing, Alex believes in building a strong personal brand as well. "In this era, everyone looks at branding," said Alex, which is why he invests time and effort into having a social media following and taking up speaking engagements to boost visibility. If you search 'Alex Goh' on Facebook, you might notice that there are not one but 3 search results related to Alex Goh. Even though he's a private and introverted person, he understands the importance of being in touch with the younger generation and increasing his online presence to have a wider outreach. Since not doing it might cause him to lose out on a significant portion of the market share, he pushes himself past his comfort zone once again, determined to excel in all facets of marketing.
With team management, speaking engagements, projects and personal sales to juggle, Alex Goh is no doubt a very busy individual. However, he motivates himself to work harder by comparing his workload to his boss', which is even more hectic. By passing over the sale of some houses to his agents or even catching up with agents whilst driving, he maximises the limited time he has in a day to cover more ground too. That being said, he still transacts property personally to keep in touch with the market. Alex believes in reaping at least half a million in personal sales in a year to get a good feel of what's happening on the ground, allowing him to lead projects and guide agents with more confidence.
Moreover, Alex only wears more hats when he is confident of his ability to take up more responsibilities. He only embarked on team expansion in 2017, maintaining a small team of 10 prior to that, because he wanted to ensure that he could sustain his own sales before taking on the challenge of expanding. By taking it one step at a time and not rushing recklessly, he ensures that he will always be there for his team. To Alex, this team provides an opportunity for him to nurture the next generation of Powerful Negotiators Group, to encourage the agents that are largely overlooked because they are quiet or shy, to create a more inclusive culture by changing mindsets. When he first joined the group, there were people that doubted him because he wasn't a "born salesman". But he knows that people can change if they are given the right resources and tools, he knows how to connect with the misfits, and he knows how to boost their confidence. Because he was once like them, lost and afraid. This is Alex's way of paying it forward and empowering others like himself.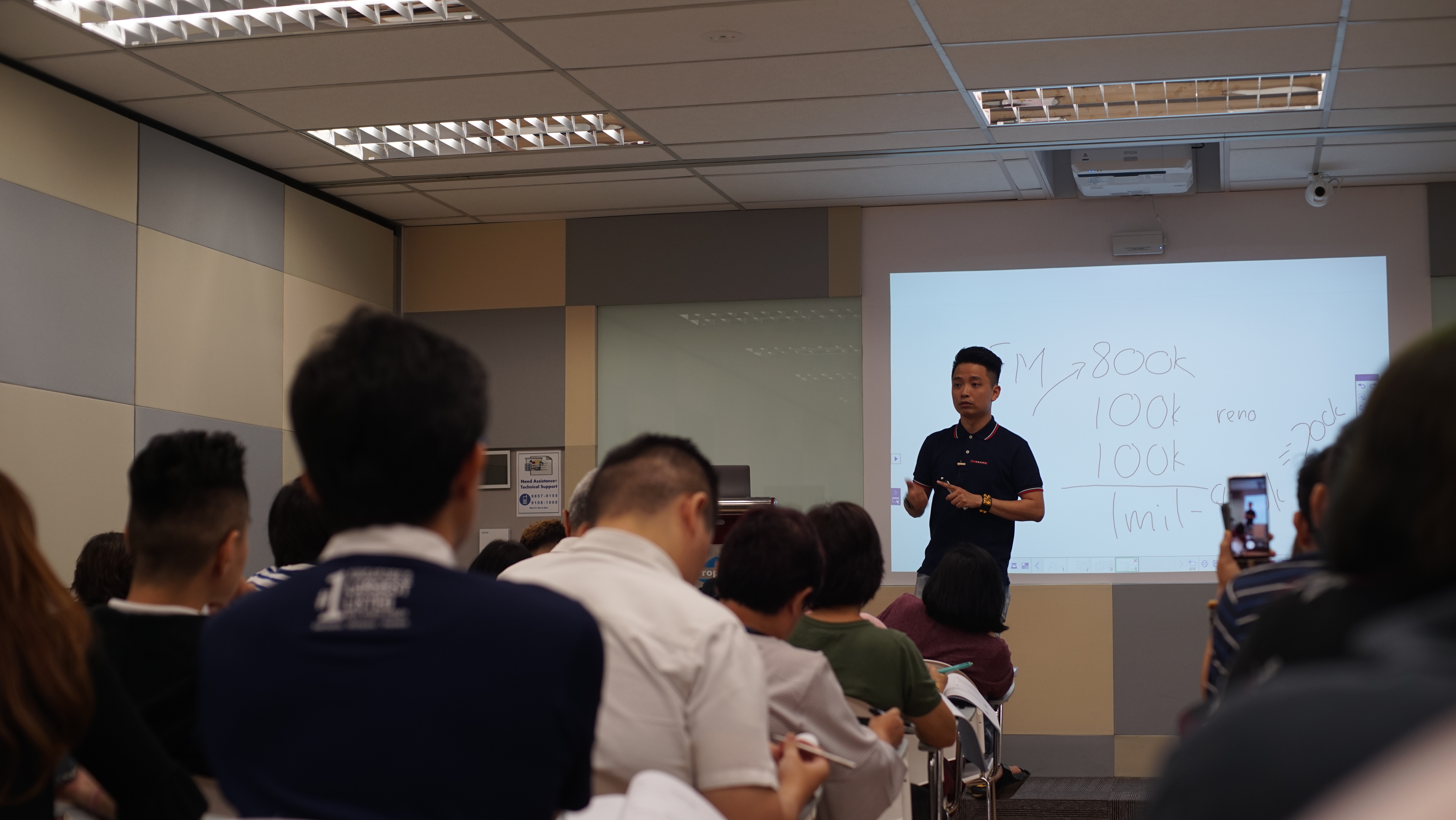 Birds of a feather flock together
By lending a helping hand to any agent in need, Alex has attracted similarly selfless agents to join his division. In fact, many of his team's agents are also introverted in nature. A unique aspect of the training offered to his team is one-to-one guidance during appointments with clients. To date, Alex has brought around 50 agents to his own appointments, letting these agents learn from observing real-life scenarios. This form of training might seem bizarre to others and is extremely rare, since most agents have a few cards up their sleeves that they keep close to their chest. In turn, Alex's team goes out of their way to help other agents as well. Even if they get a simple question, the team will meticulously send a detailed text to answer their queries. As the team grows, having team members that guide each other along puts Alex's mind at ease, as he knows that the team will not let anyone be left in the lurch. In a bid to encourage further integration within the dynamic team, since their ages range from early 20s to 60s, Alex plans events such as Chinese New Year celebrations, mid-year and year-end gatherings.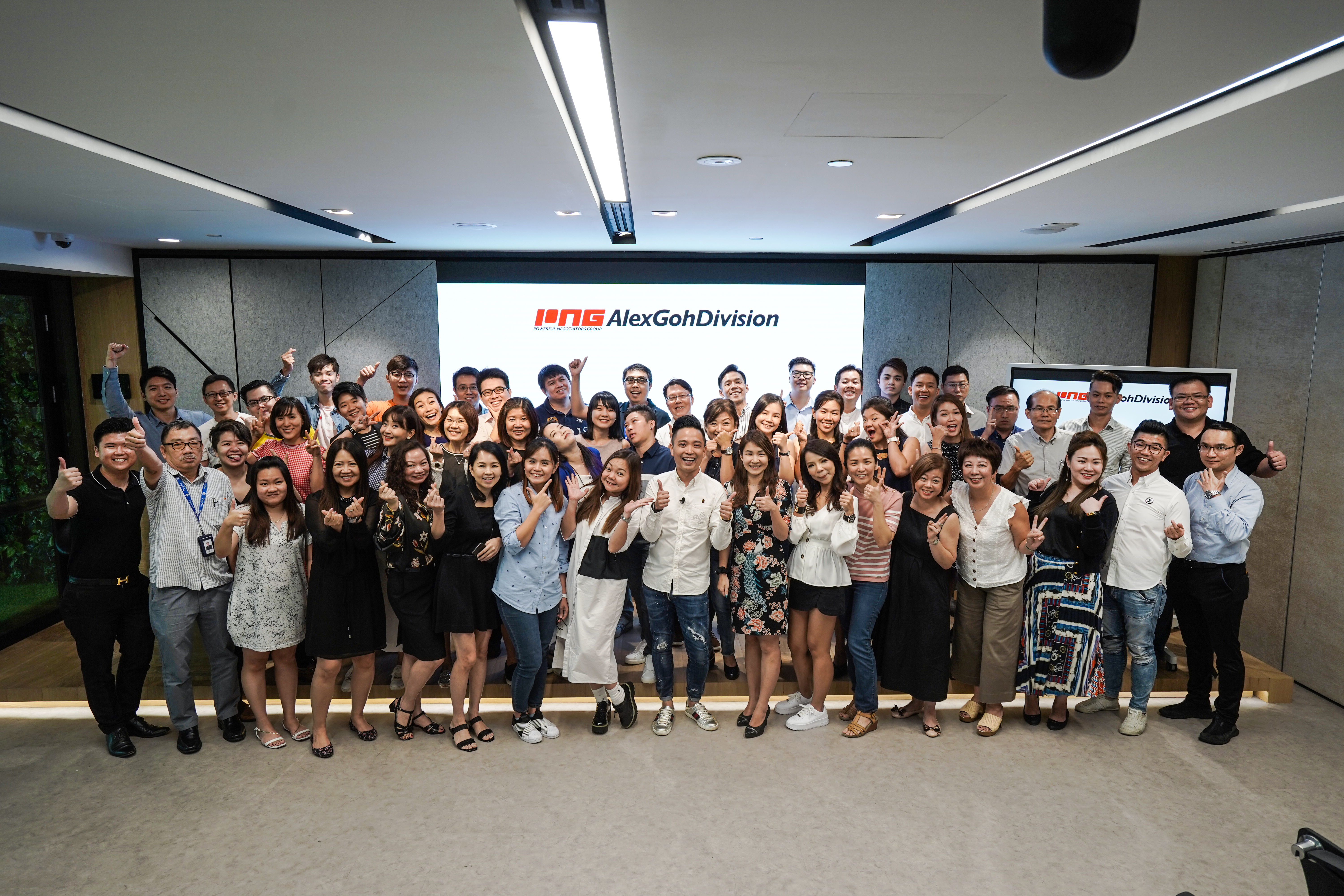 Our past experiences play a significant role in shaping our actions. Thus, Alex's team building journey is one that is highly personal. Through Kelvin Fong's guidance, Alex gained a lifelong mentor and a sense of purpose in his career. Even though he has achieved his financial goals of living a comfortable lifestyle, he aspires to open doors for other agents — reflections of his past self that need a little nudge to escape from the shell that binds them.