In this series entitled Agent Success Stories, we sit down with agency leaders to find out their side of the story. From their humble beginnings to the challenges they have faced on the road to success, we learn that a career in the real estate industry is one filled with boundless opportunities – if you know where to look.
Computers don't talk back, but clients do. That makes it harder for someone to move from the world of software engineering, to the more…shall we say extroverted world of selling real estate. Here's how Roy Chong managed to pull it off:
In 2001, Roy Chong "accidentally" (his words) stepped into the property market. Over the past 18 years, he's gone from newbie property agent to ERA Top Achiever, and finally to Executive Group Division Director of Affluent at ERA.
He's also one the versatile property professionals who has made his mark in both commercial and residential real estate.
"In 2001, I accidentally stepped into real estate," said Roy Chong. From a software engineer to one of ERA's Top Achievers, this was the tipping point of Roy's fortuitous career in real estate.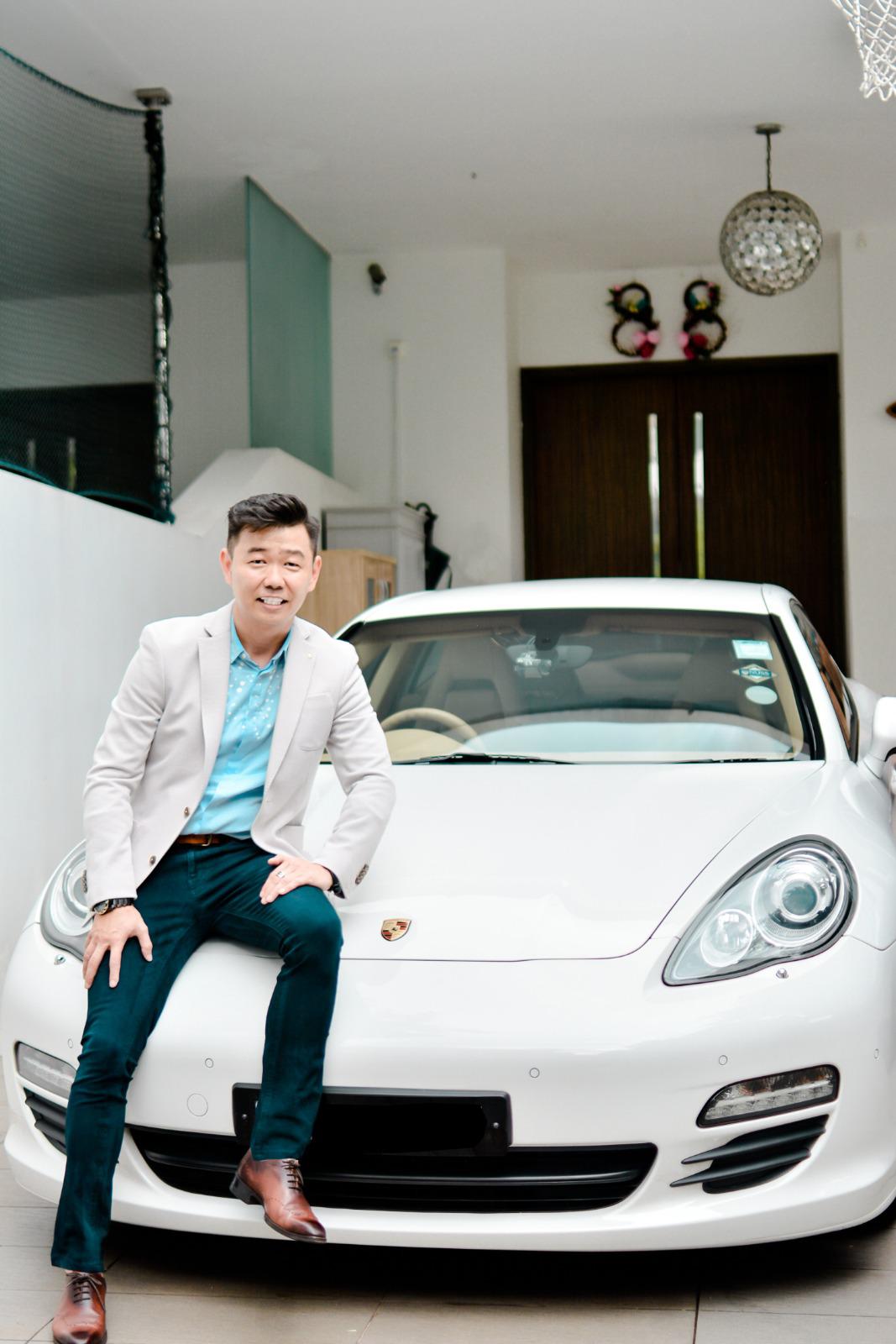 From software engineer to real estate agent
Roy is an NUS graduate with a Computer Science background, an unlikely start point for a real estate agent.

Until his career change in 2001, he only ever talked to computers – and he'd been working with those machines for six years. When he decided to make the switch, his background was his main worry: He was fluent in code but not much else. And while computers are mostly predictable, buyers are not – especially in the highly emotional property market.
Beyond that, there was the issue of needing more initiative and personal direction, in being self-employed.
"Being employed in a company to being self-employed is different," Roy says. "The management always instructed employed personnel on what to do and how to do it."

And Roy soon found himself doing a lot of things, without the benefit of someone else's instructions.
He had to learn how to be everything for his clients – receptionist, salesperson, administration department, and marketing department. And of course, as a real estate agent, he became the first person clients would see and question.

"The other challenge," Roy says, "was learning the rules of the trade – for example, how to be a top-lister in the industry so you can sell more resale properties. But through practice, I started to like it."
The real cost of success

As Roy became more successful, the demands on his time intensified. As a father, the job began to exact a toll on his family time. This lead to another shift in gears, four years later:
"It was when my first son was born," Roy says. He wanted to make a commitment to shorten his working hours, so he could spend more time with them. This led to a move to commercial properties, which were a little less time-intensive than dealing with residential.

It was only after 10 years, when his children had grown up more, that Roy felt it was time to switch back. His gut told him that residential was where the action was shifting, and he could see the market was booming financially – Roy felt he had a responsibility to lead his agents in that direction.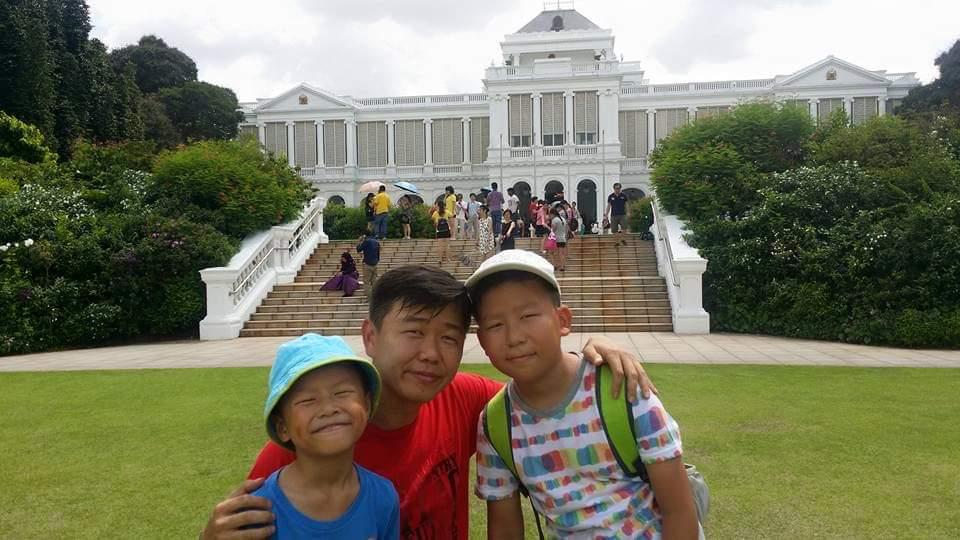 "But in order to inspire my agents to go into the residential sector, I myself had to go back to it," he said. After a decade in commercial properties, it wasn't a particularly comfortable move on his part, but his "whole idea was to lead by example".  But then again, Roy had made similarly tough moves from the beginning of his career, when he switched from a software job.

A career transition
Roy brought Affluent over to ERA, as he found appreciated the firm's flexible style and organisational structure. He felt both were well suited to the Affluent team:
"I think it's a platform that gives everyone a fair opportunity to excel, in different aspects of real estate," says Roy.
Despite the discomfort in the beginning, his whole team's efforts proved to be fruitful soon after. Individually, Roy won the second runner up award in Project Marketing. But Affluent also won the second runner up award in the ERA Asia Pacific Awards.
This is a pretty good reward for such an uncertain move. Roy said, "It was the results that really justified it."
Mentoring agents from the ground up

Roy didn't deliberately start recruiting agents. It was more of an organic process. As often conducted seminars, property agents would approach him after  to show their appreciation. And just like that, "they became a part of my team organically", without deliberate efforts at recruiting.
Another draw is that Roy coaches each of his agents personally:

"My agents and I adjust business plans, and work on identifying their blind spots," he said. "I also try to push my agents to the next level, by introducing them to online marketing."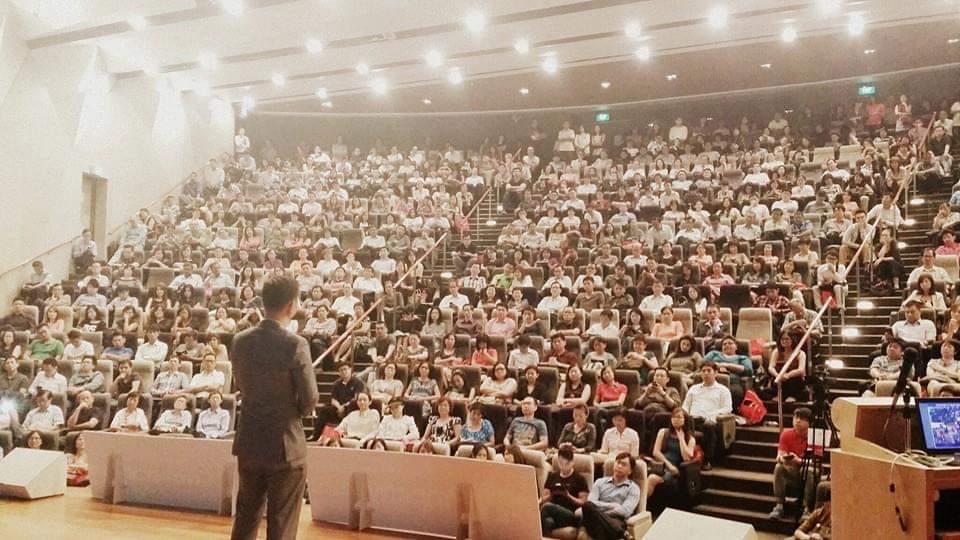 Roy and the team also leverage on ERA's wide variety of training programmes. From financial consultancy to power selling, and monthly 'Insight 120', real-time information on the property market is shared with agents.
Roy adds: "We also have legal training, but of course, that's handled by real lawyers who are experts. So, there are more than enough training to equip agents well for the industry."
Sharing as the key to Affluent's growth
Roy wants his agents to be self-starters who are passionate about their work, while being team players. His core belief is in the spirit of sharing.
One of his agents, Roy Ong (note: a different Roy!) also made a transition from a completely different field to real estate. Roy Ng has a logistics background, and he came from Malaysia to join Affluent as a part-timer at first.
"He couldn't speak English well, but he worked hard on the skills needed and kept upgrading. Today, he's one of the top achievers in ERA and a Division Director," Roy (Chong) says.
When his new part-timer first started in sales, he first needed to develop the "soft skills and dicipline". After gaining some momentum in that area, was pushed to "be in the top 20 per cent". That's also the moment where he had to pass on his knowledge, of how to rise up as a leader on his own.
What does the future look like for Affluent?
Roy wants to empower every agent on his team to rise up as a leader."Because as a leader," Roy says, "they can impact their team as well as grow even bigger." 
The other direction Roy is looking at for Affluent is a change in strategy. He knows that just repeating the old tactics won't work for the ever-evolving market, and informed consumers.
"Agents can no longer know just one aspect of real estate. They have to be very well-versed in new launches, resales, condo, HDB, and to some extent, have some knowledge of commercial industrial property," Roy says.
But it's not just about product knowledge. Agents must also "excel at what I call 'people mastery', Roy says, "We are in a people business."
So for agents, Roy's advice is to keep upgrading skills. Embrace Information Technology (IT), and re-learning the fundamentals of real estate. This means falling back on core techniques, like improving product knowledge and polishing a sales technique.
Having a good attitude and practicing self-discipline, Roy points out, will ultimately add value to clients.