Ever wondered what it is like being a property agent?
In this new series entitled Agent Success Stories, we sit down with agency leaders to find out their side of the story. From their humble beginnings to the challenges they have faced on the road to success, we learn that a career in the real estate industry is one filled with boundless opportunities – if you know where to look.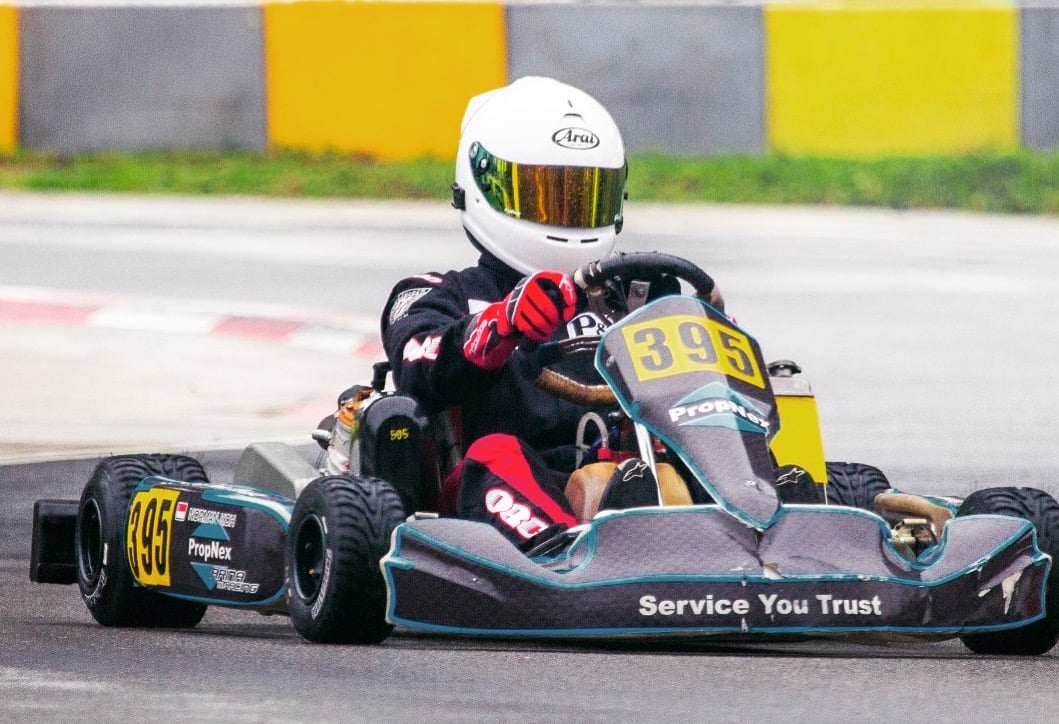 For a twenty-something property agent, Norman Koh, Associate Branch Director of PropNex Realty, already boasts an impressive portfolio – having garnered over $100 million in property transaction over his eight years in the industry. The determined Norman shares with the 99.co team about his arduous journey that took him from being a clueless millennial, to becoming the go-to guru of the Tanjong Rhu estate, and now, an esteemed leader in The Luxury Team.
How did you get started in the real estate industry?
I entered the industry about eight years ago, right after I completed my National Service (NS). To be frank, I joined because of my mum, Jean Chua, who became my direct manager at Jean Chua Division. At the time, I noticed that she had young agents joining her on her team who – while still inexperienced – were making an admirable living for their age. This convinced me that if you put in the hard work, you could find success regardless of your background, and so I thought to myself that I would give it a shot.
However, things did not pan out smoothly the way I thought they would. In my first two years as a property agent, I took home an average of $750 a month! I was riddled with self doubt – perhaps my introverted nature meant that I was not cut out to do sales. With the encouragement of my then-girlfriend who's now my wife, I chose not to give up and continued to persevere.
My determination paid off! I managed to close seven property sales transactions in seven weeks, earning over $80k in commission! Encouraged by the results, I decided not to continue with my studies and focused my energy on being the best property agent I could be. In the 2013 period, cooling measures were just being introduced to regulate the real estate industry. These measures would soon change the dynamics in the real estate market. But I was fortunate enough to service seasoned property investors and learnt from them how to make sound property investments, even during a property downturn.
How did you manage to pull through those initial difficult times?
It was a very long period of industry-based learning. Even though I made many mistakes, I tried my best to learn from the people around me. These included my own clients, to whom I would ask "Why do you want to buy this particular property?". After a while, I actually started to understand why some clients' strategies worked, and why others didn't. I even learned how to calculate risk and value-based propositions from clients who bought and sold regularly. I remember one client, in particular, who was able to sell one property, and with the sale, went on to buy three new properties. While each new property cost him about $1.7 million, they each brought him about $5,000 in cash monthly. This was when I realised that having a passive income through property rental was a powerful method of gaining returns in investment. As I started to learn how to make such conservative calculations, I passed down such advice to other clients. By nature, I myself am a cautious investor and take only calculated risks. My clients have not made a loss to date. That was when the referrals started coming in.
I am passionate about helping to grow my client's wealth because I come from humble beginnings and have experienced financial hardship firsthand. As such, I know the importance of investing in property and growing's one's wealth in a moderate way.
It probably also helped that I was selling properties in a neighbourhood I loved – Tanjong Rhu. I was a dragon boater in the past, and had spent a lot of time in the area – observing and admiring the scenic location for the beauty that it is. Today, when agents come to me for advice, I tell them that it's much easier to sell a property in a location you know at the back of your hand and understand the true value of its potential.
It might have also helped that I was a Commando in NS too. Commandos have a "never-say-die" attitude that has helped me get through the difficult times.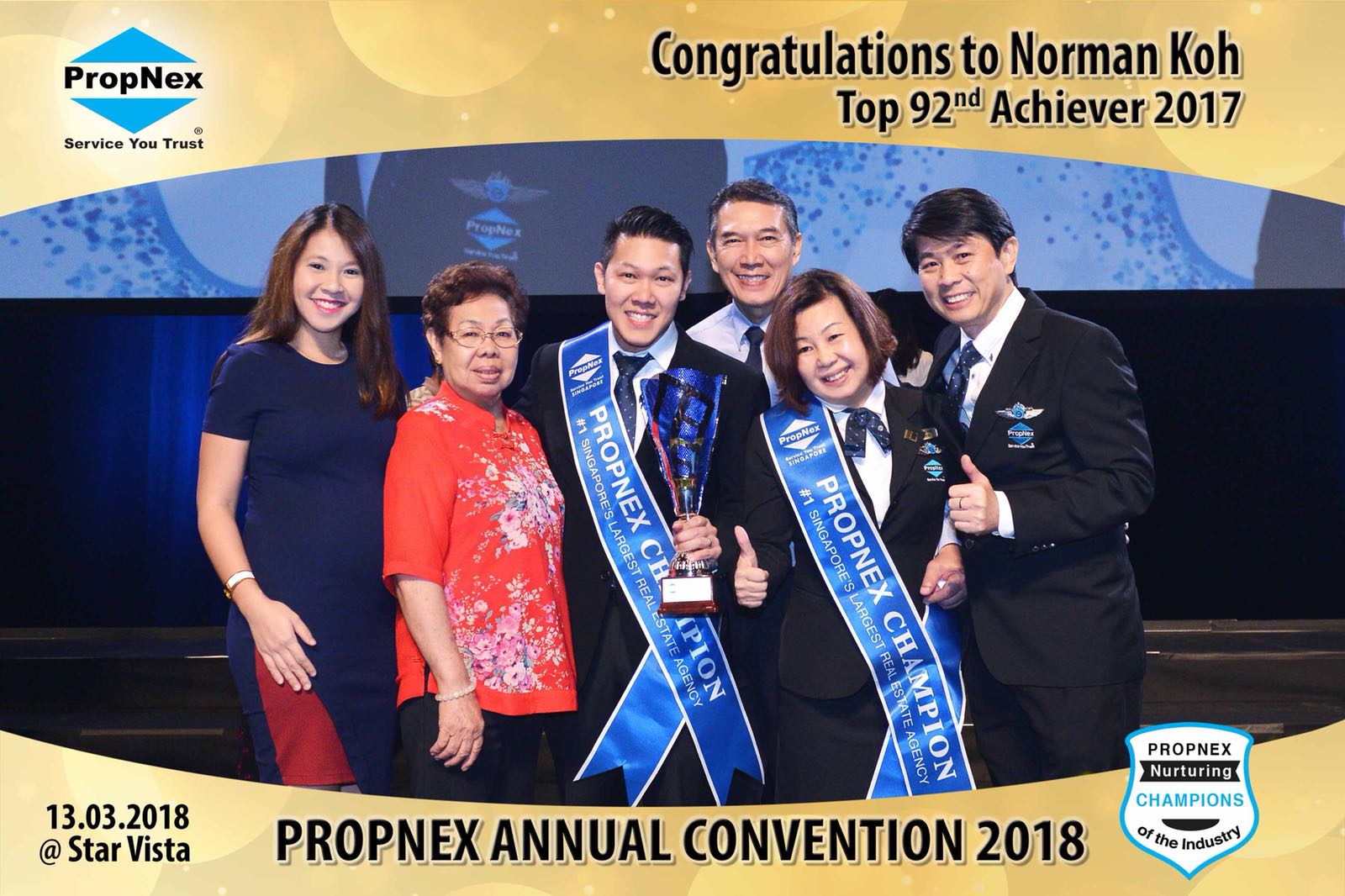 Please share more about what you specialise in. How do you stand out from other agents?
I have almost always focused on the Tanjong Rhu area, specifically D15. Having a target district helps property agents in my opinion. Some agents swear by casting a wider net, but this forces them to run around. It requires them to spend more time and money on travel, and when that accumulates, it reduces the time they can use to prospect, market, and most importantly, generate value for their clients. On the other hand, anchoring yourself in one particular area lends you credibility. Clients don't doubt me because I'm so familiar with one particular area. I spend less on transport, and the research I do is much more in-depth. Most of all, clients stay with me because they know that I am the Tanjong Rhu expert.
I also specialise in the resale market. In this market, the numbers speak for themselves, so research is important. I'm lucky that I work well with numbers; I studied engineering back in polytechnic. With this background, crunching numbers comes as a second nature to me. This evidence-based approach has proven to be very compelling for clients.
Above all, I'm a firm believer of the maxim "don't sell if you don't know what to buy next". In fact, I have advised clients not to sell a piece of property, even if they had appointed me as their property agent. I might advise them to consider the alternative of refinancing that property first, in order to gain more liquidity. But ultimately, it is my responsibility to present the option that makes the most sense in terms of making a sound investment. That probably sets me apart from other property agents, who might be eager to close a sale in order to gain commission. I believe this sort of mentality doesn't add value to clients, whom we journey with for the long-haul when it comes to buying and selling property and managing their portfolio.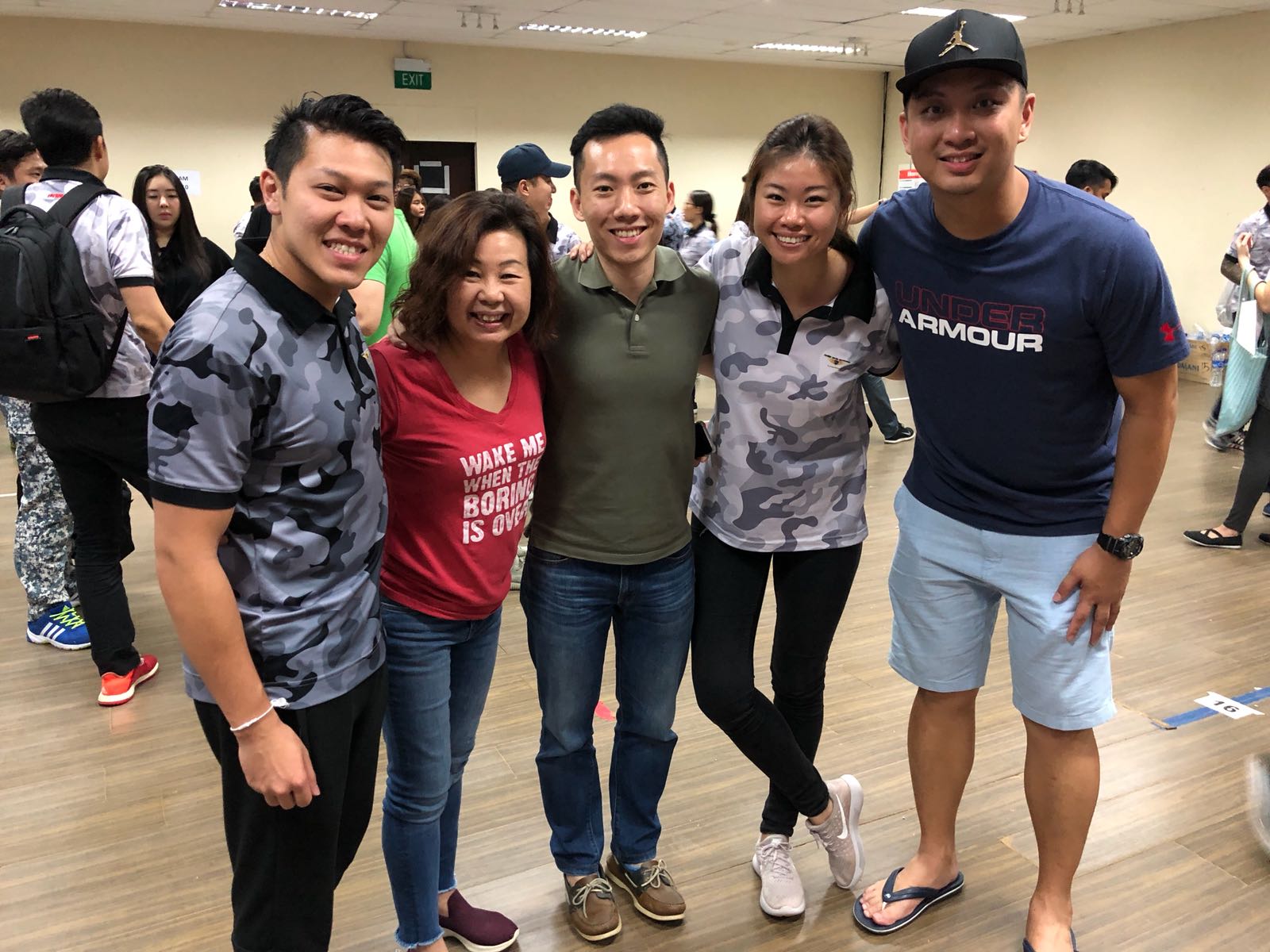 Do you have any tips and tricks to share with current agents looking to improve their success rate in sales?
Truth be told, I'm not an extrovert. If you put me in front of a big crowd, I am not that comfortable. I've much to catch up on in terms of public speaking, but one skill I do take pride in is that of research. A sales job is actually a never ending process of prospecting. And while you are bound to be met with objections by some prospects, learning how to address such objections will only make you stronger. Of course, I turn to data-driven platforms such as 99.co to scour for the right price data when I do my research, and this helps with addressing objections. Hang in there, and you will reap what you sow.
What are you focusing on in your career right now?
My current priority is to build a team of like-minded property agents, and to help them navigate this competitive market. I have vast experience that can help new agents, and am more than confident to help them grow their sales and pool of clients. My track record speaks for itself.
For one, I've been through the motions before, and so this is one way through which I can pass down the hard lessons that I've learnt. I'm also a facilitator at the PNG Bootcamp, which has seen a host of successful alumni.
With the PNG Luxury Team, I'm currently striking out on my own in D1 and D2. I've personally invested in a condo in D1 myself. Alongside two other partners, however, we've sold more than 10 units in the past three months, including units from The Clift by Far East Organization. The luxury market is a difficult market to venture into because of the high net worth of its properties. But when dealing with investment clients who focus on this area, I'm trusted not only because I can crunch numbers well, but because I can and will inform clients when they're making a good or poor investment, because of my experience.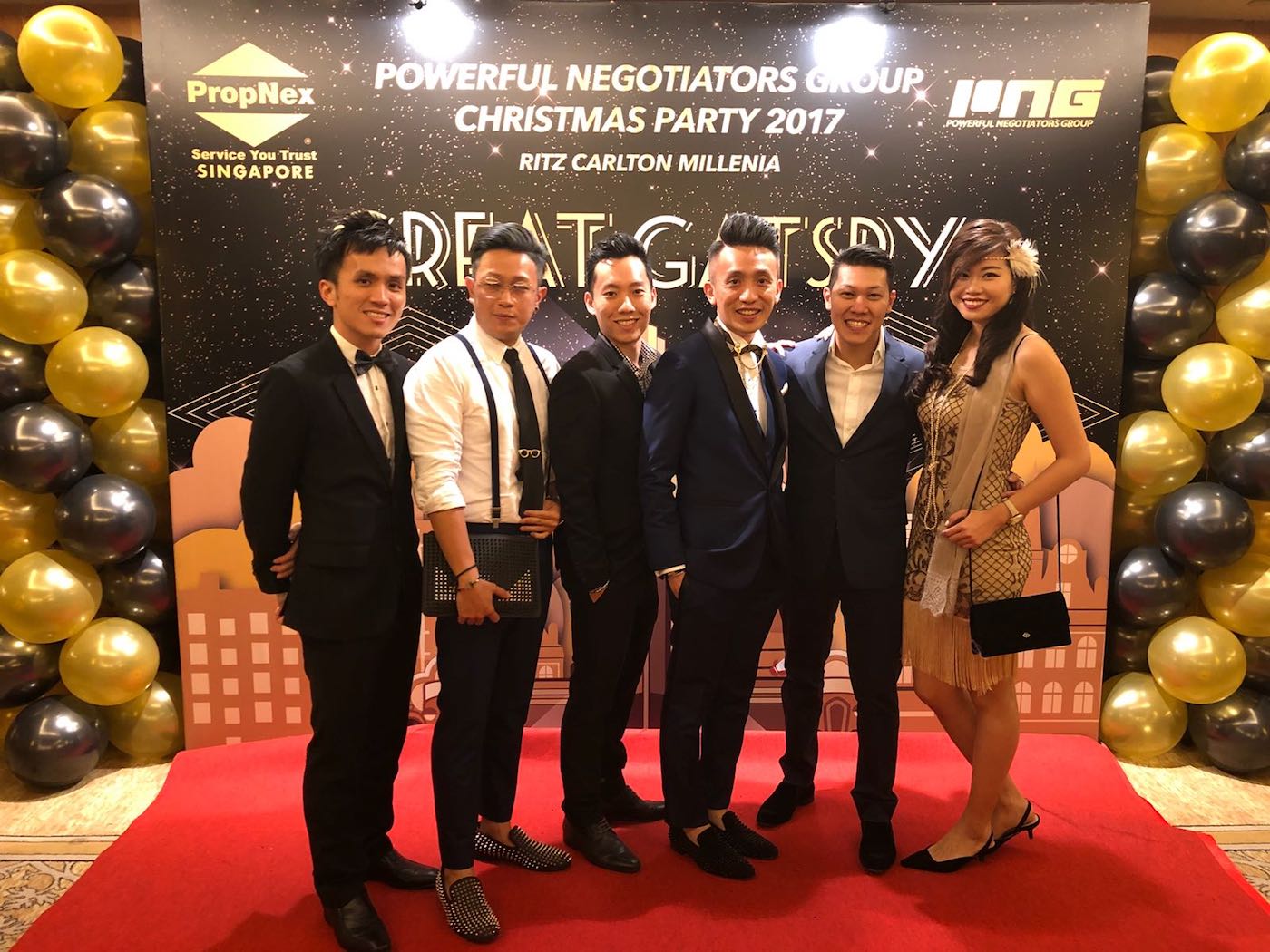 Who are you most grateful for in this journey?
Kelvin Fong, for sure. He was my coach from day one. I closed my very first deal with his guidance. I mentioned that I was never an outspoken person, but I can safely say that my current forte is negotiating. It was thanks to Kelvin's coaching on negotiation skills that made this possible.
I also want to express my gratitude to the PNG Luxury Team. Dominic and the senior leaders exposed me to how higher net worth clients operate. I initially dealt with mid-range clients, whose properties ranged between $1.5 million to $3 million. My success in this transition was only due to the guidance of the group's senior leaders, and so I owe them my thanks.
Of course, I should also thank my mum who brought me into the industry in the first place. The Jean Chua Division was my launchpad in this career, and so it was truly the starting point to this rewarding journey as a property agent.