Ever wondered what it is like being a property agent?
In this series entitled Agent Success Stories, we sit down with agency leaders to find out their side of the story. From their humble beginnings to the challenges they have faced on the road to success, we learn that a career in the real estate industry is one filled with boundless opportunities – if you know where to look.
As an Associate Group District Director at PropNex, Kelvin Thong is an experienced realtor who rose through the ranks to be a top salesperson within his first few months at PropNex back in 2010. He has made a name for himself by consistently achieving outstanding results through the years. Kelvin shares with 99.co his business mindset and the profile of agents he hopes will join his team.
How did you get started in the real estate industry?
I didn't have a choice, really. I was running my own business back then. Due to the financial crisis, it didn't survive. I chalked up debts amounting to $350,000. I knew that if I wanted to get my life back on track, getting a regular salaried position wasn't the solution.
My second son came into the picture during my darkest moments. I spent nine months with him at home, playing the role of a penguin daddy. That made me feel even more guilty because the situation had turned into an excuse: I was staying home because I had missed out on those moments with my elder son.
However, it was also my youngest son who inspired me to move forward. I wanted to be able to give him the best in life, a sentiment shared by all fathers in the world. I knew I had the ability to do so. In a bid to turn my life around, I started looking at different industries. I even turned to my own father for advice. He said, "Son, why don't you give the real estate industry a try? It is one of the fastest ways to turn your life around."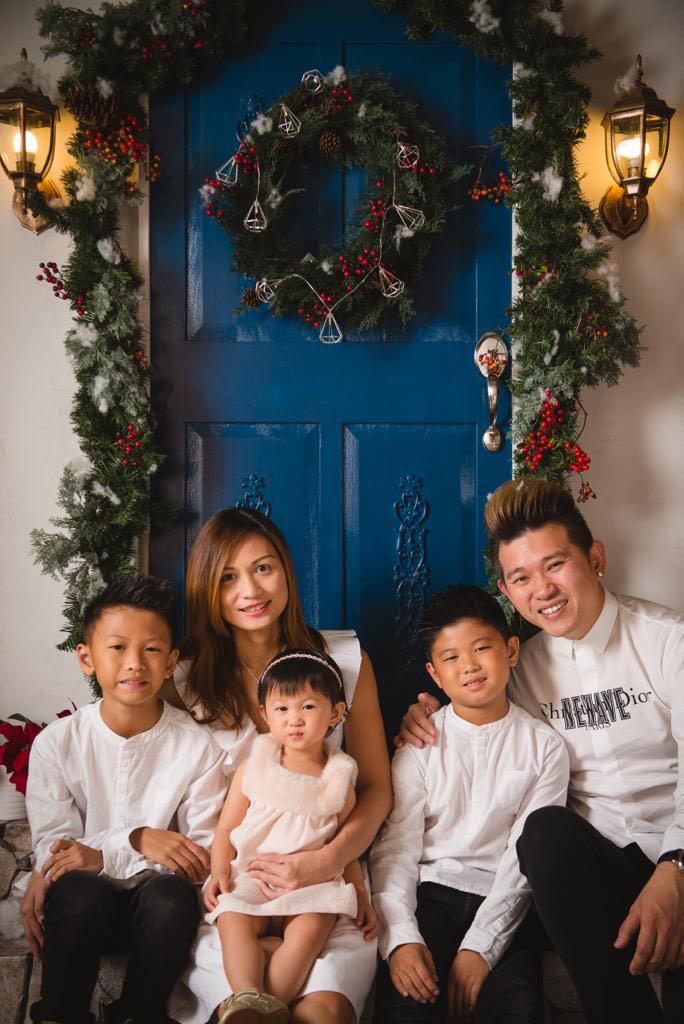 With that, I entered the industry armed with good faith and dogged determination. Not only did I want to restore my family's lifestyle, I also wanted to make up for lost time and missed opportunities.
Thinking back, if I had invested in property instead of starting my own businesses, the return on investment would have been between 400% to 500%. That strengthened my resolve to make my mark in the real estate industry. Coincidentally, I studied real estate during my polytechnic days. 10 years later, it seemed as if I had come a full circle
How did you manage to rise to become a top salesperson within such a short period of time? What is your secret to success?
When I first joined the Powerful Negotiators (PNG) family, I noticed immediately that the environment was a refreshing change from the usual corporate drudgery. The PNG team comprised a family of closely bonded brothers and sisters who shared their expertise freely. Each person had his or her own specialisation and strength. I learnt so much from my fellow team mates and my learning curve was shortened tremendously.
Within the first three months of joining PNG, I got my life back on track. The rapid turnaround further stoked the fire in my belly. I knew in that moment that this was how my life was supposed to be.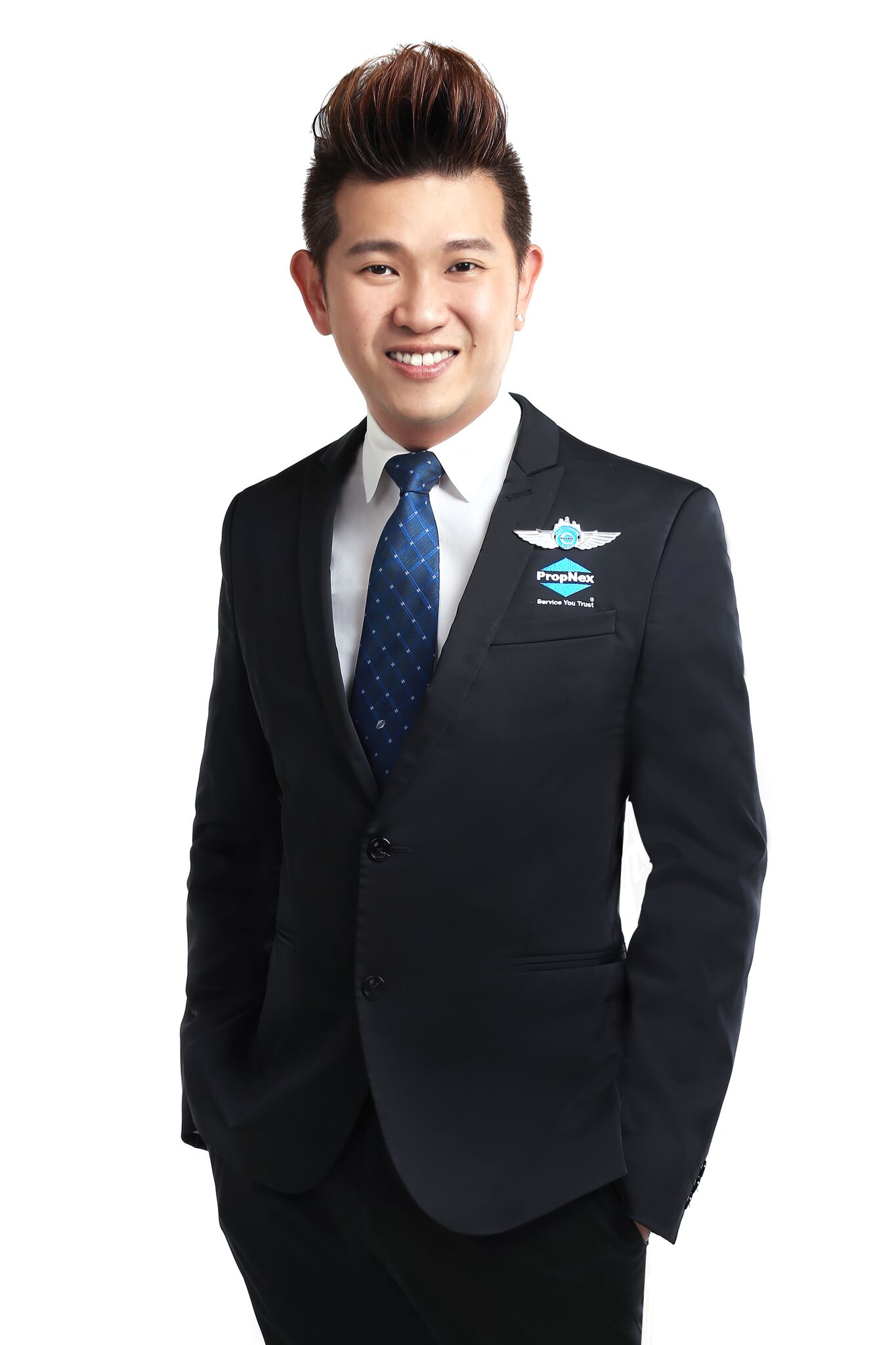 There is more to the real estate industry than making money. I found my higher calling at PNG. The greatest joy and meaning comes from seeing how people under my charge continually grow, change and transform not only their lives but also that of their families'. My team and division members have imbued me with a sense of kinship and purpose.
Everyone in my team consistently makes the effort to keep in touch with one another. For instance, I was very touched when my team members threw me a surprise birthday party. Newcomers to the team would make the extra effort to touch base when they first come onboard. The camaraderie we share is invaluable and cannot be bought.
How do you distinguish yourself from other agents?
I don't consider myself a traditional real estate agent. From the get-go, my strategy has been very simple. I zeroed in on a very basic need and principle – everyone needs a shelter over his or her head. With that in mind, I have positioned myself as being in – and building – a network business. This is the key to my success. When you regard your business as a network, your actions and business decisions will be very different from that of a regular real estate agent. One's portfolio can only grow bigger over time, operating on the network model.
In addition, I take on the role of being a consultant to many of my clients. I take care of their portfolios and share with them how inflation affects their retirement nest egg. My clients have my full commitment as the property investment horizon tends to be long.
There are many Top Producers in the market, but the real question is how to be consistent. More often than not, Top Producers do not know if they're doing the right thing and have a tendency to believe that their success is by luck. When markets evolve and change, they get affected. However, as a consultant running a network business, I am less affected by market forces. Our goals are very different. Top Producers chase sales. What's important to me is adding value for clients, growing my client base and nurturing my downlines.
What kind of traits does one need to have to produce consistent results?
To succeed in this market, I believe that there are five elements. The first is to have a winning mindset. I strongly believe that every individual is born a champion. Maintaining this attitude is very important. The winning mindset cannot be taught in class, so I'm heavily involved in PNG's bootcamps that run six times a year. As one of the main facilitators in Power Sales Bootcamp, I am giving back in an area I have the most knowledge in. I've been blessed to witness the transformation of many agents at the end of each bootcamp.
Secondly, we need to hone a certain skill set. We are solution providers for all our clients. People come to us because they have the confidence that we are able to find the best solution for them, be it for their retirement plan, existing portfolio or something as simple as finding the right home. Real estate agents need to play the role of a consultant, and not merely a salesperson.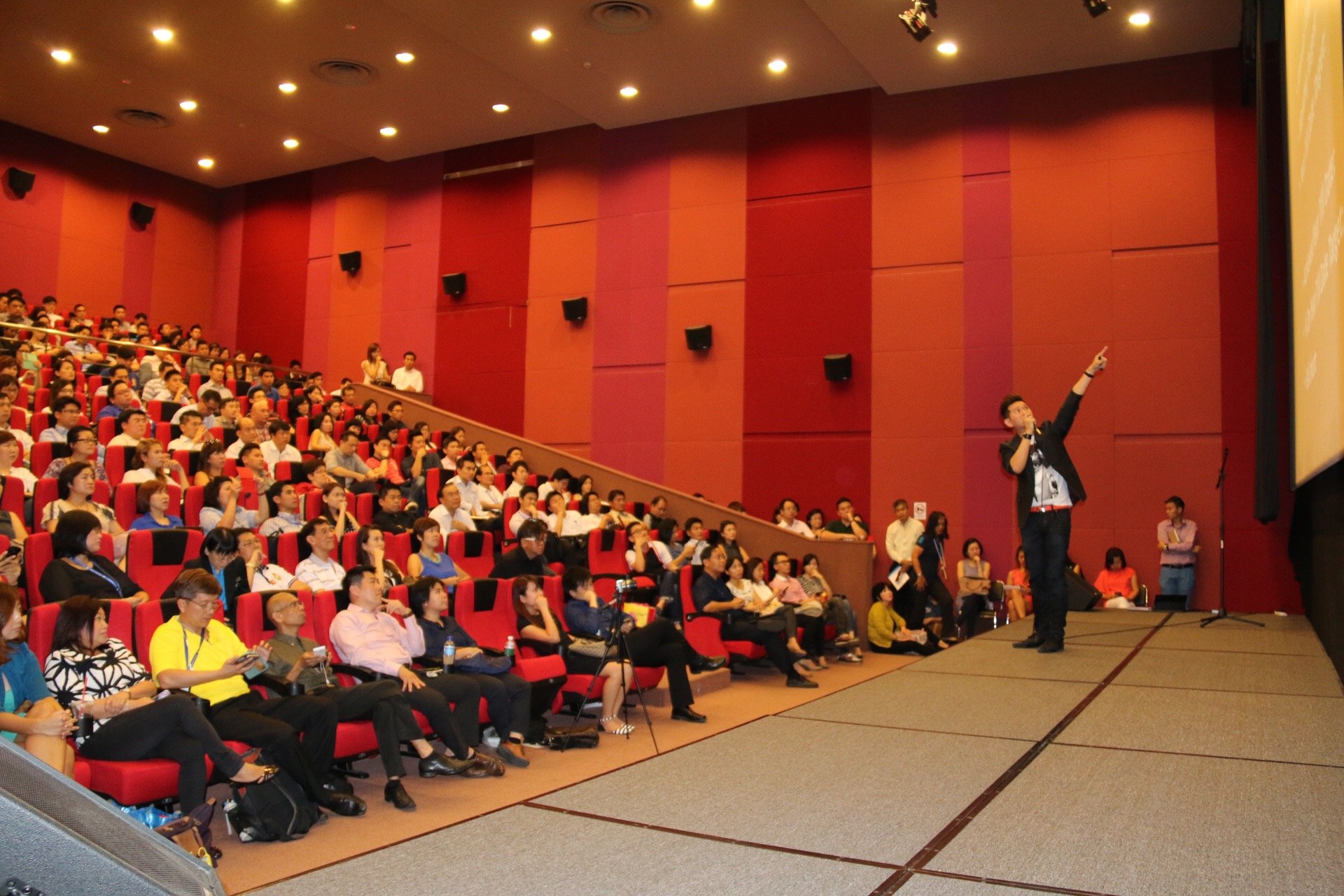 Next on the list is knowledge. Economic, political and financial factors impact numbers, statistics, trends and cycles. If you don't do your own research and don't read enough, it's hard to take a holistic view of the market. I stand out because I'm very focused on generating numbers. Hard facts and figures make it clear to clients the amount of risk they need to take when they enter the market.
Fourthly, as I've mentioned previously, the network model trumps the traditional real estate model any day. Let us use this analogy – a realtor buys boxes and boxes of apples. These apples come in a myriad of shapes and colours – black, brown, green, white and red. Traditional real estate agents would turn the box inside out to locate that one or two red, sparkly Fuji apple. My approach is somewhat different – I believe each any every apple has the potential to become a perfect Fuji apple. It's all about spending the time and effort to nurture downlines so that they can achieve their highest potential.
Lastly, fostering a positive environment for growth and success is very important. Being in a competitive, high-energy environment makes it conducive for one to sustain peak performance. I, in turn, am energised by my team and am inspired to lead them to greater heights.
Today, we may only have a hundred over persons on our team. One day in the near future, we will surpass the 500 person mark. I believe that my team and I are on the right trajectory, and will attract like-minded talents who share the same values and goals.
Many are fighting alone and don't realise that teamwork and a structured strategy is essential.
How did you venture into the Luxury Market?
I started focusing on the luxury market three years ago. Dominic Lee asked if I wanted make the switch. At that point, I was clueless about this particular segment, so I worked hard to understand it. The more I researched, the more convinced Dominic and I were that a rebound in the Core Central Region (CCR) was imminent. Our hunch proved to be right and I soon established a strong presence in the CCR with Dominic's help. I've headed three developments for The Luxury Team – Martin Modern, New Futura and South Beach Residences.
Prior to this specialisation, I closed all sorts of sales. I sold 25 units at Reflections within three months. In 2012, I helmed an en bloc sale transaction. I was also the project IC when the plot was redeveloped, selling more than 50% of the units. I have ventured into the Malaysian market too. In Johor, I led a team to sell 128 units in The Astaka, Asia's tallest residential building, a development by the Sultan of Johor.
What are your plans for your team in the near future?
We have about 130 people currently on my team. I believe that in the next one year, I will recruit many junior leaders who wish to find that all-important balance between sales and team building. People think that when you do recruitment, you'll lose out in terms of your personal sales. However, your sales should improve because of your team!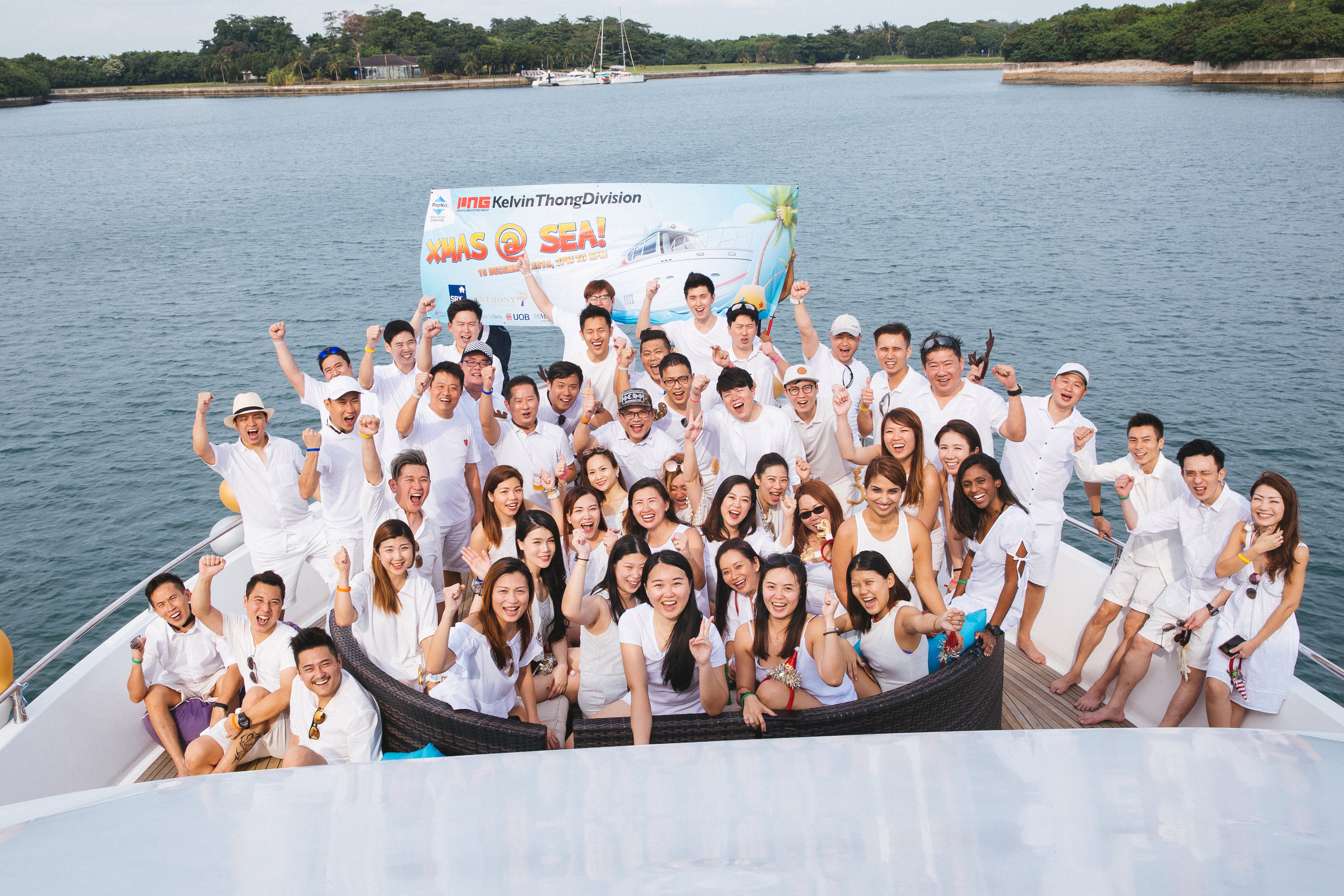 I split my time daily into four parts – 25% on personal sales, 25% with my family, 25% with my team, and another 25% with my project leaders. I don't need to do sales, but I choose to do so because I want to lead by example. When I'm on the ground, I get a better feel of the market.
Who are you most grateful to?
I've fallen before and have learnt the importance of gratitude. I am very grateful to PropNex and PNG, and to every single individual whom I have crossed paths with during my real estate journey. The success I have today is the cumulative result of everyone I've met and learnt from.
I would also like to thank Benjamin Tan for inviting me to join this industry under his mentorship. If not for his persistence, I would not have joined the wonderful PNG Family!
I would like to express my gratitude to Ismail for supporting me constantly, and for setting a firm direction for the company. I would also like to thank Kelvin Fong. He is a selfless leader who has helped me to grow tremendously. He treats me like a close confidant and I'm thankful for his friendship. Last but not least, I'd like to thank Dominic Lee. He's given me countless opportunities and mentored me step-by-step, bringing out the leader in me. Without him, I would not be where I am today.