With his quick-witted jokes and outgoing personality, Ivan Lee is an inspiration to others. Nobody would have ever imagined him stuttering or shying away from eye contact, but that was where he began. Ivan currently heads a team of more than 400 agents as Senior Group Division Director of the Pinnacle Group (formerly S3) in ERA Realty Network. We spoke to Ivan again to find out more about Pinnacle Group.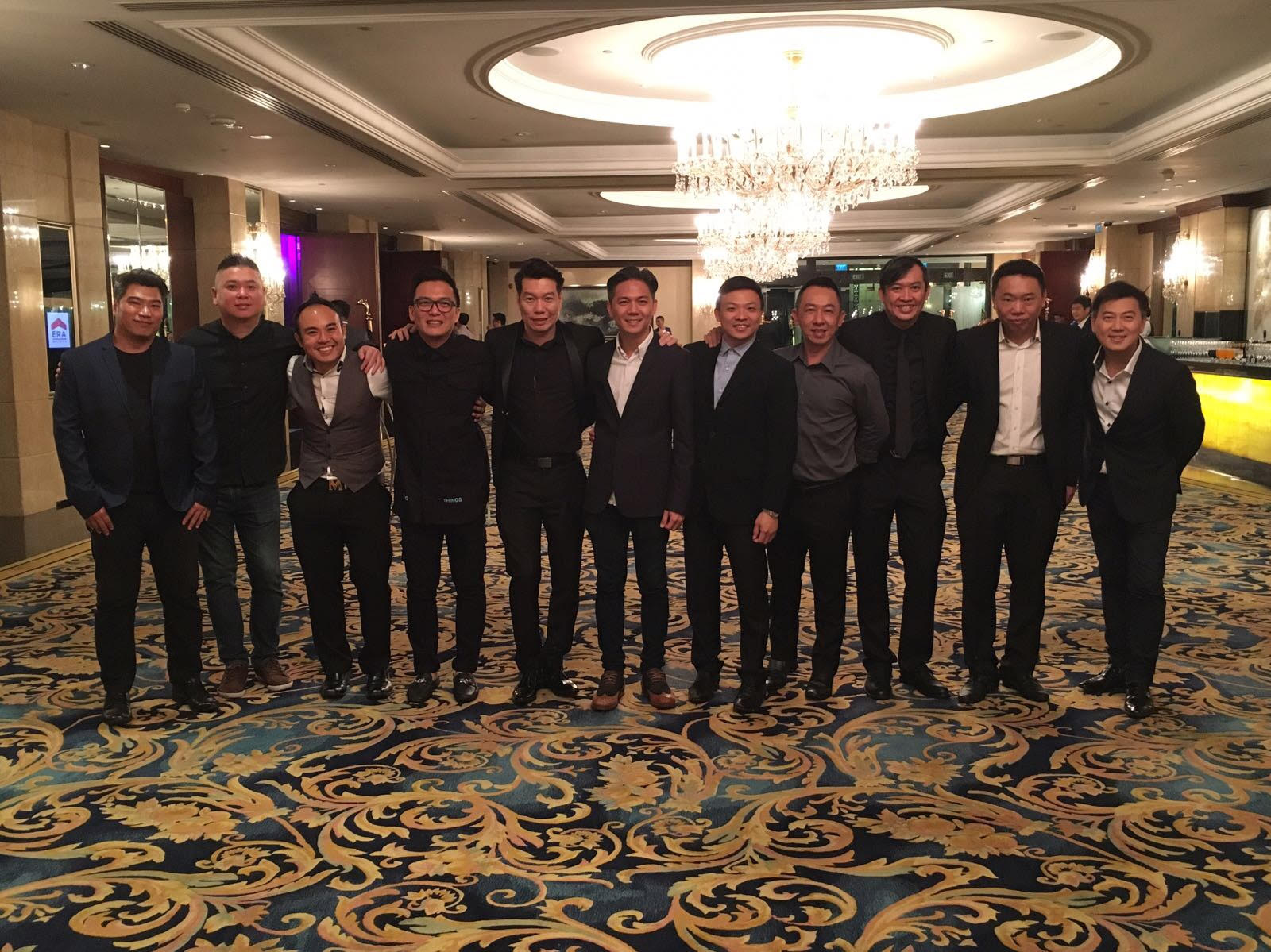 How did Pinnacle Group come about?
Back in 2014, I wanted to seek greater meaning in my career. While looking for an answer, I met my former army mate. At that point in time, he wasn't performing well and I felt there are things that I could help him with. Hence I invited him to join me. That was the beginning of Pinnacle group.
There were many obstacles and challenges along the way while growing the group. Some of which were totally unexpected. Through the years, the group grew organically and eventually became what it is today. Now, we have 13 Division Directors and more then 20 Leaders, and by the end of the year, we would have more than 400 agents in the team.
How is Pinnacle group different?
We are blessed to have talented leaders onboard with us. These leaders are experts in their own field and they have brought in their expertise and shared it with our agents. Through them, we are able to create a very non-linear hierarchy in our group. I believe in the concept of a 'Parallel Circuit Structure' within the group. Unlike a 'Serial Circuit structure' where any disconnection within the circuit could cause problems, a 'Parallel circuit' will still function and glow with the support from all other leaders.
In addition, we encourage our agents to use our chat groups for quicker response and approach the 13 mentors for dynamic 1-on-1 professional sharing and advice. We are very happy and proud of this culture that we have inculcated because it is definitely not easy at the beginning.
Share with us more about your leaders.
Three years ago, Division Director Alphy Lau came onboard, and that started our small and humble team. Back then, we had some tough moments, as growing the team was never easy. We figured the only way to move forward was to concentrate on what mattered the most, which was the income of the agents. We focused on developing powerful 1:1 training which provides selfless deep insights to our associates.
In the last quarter of 2014, Senior Division Director Vincent Koh and Division Director Chase Goh, each with 22 and 15 years experience in the field made their decision to grow Pinnacle Group together. As a team, their effort have made Pinnacle Group glow even more prominently in the industry. Senior Division Director Joe Koh, who is the expert in the HDB sector joined us and brought the group to the next level by filling in what was lacking at that time — extensive knowledge in HDB housing.
The union of the five of us formed the core pillar of Pinnacle Group. Coming from different markets with adept knowledge of the various different segments, we felt that we could really benefit other agents.
Thereafter, Group Division Director Kelvin Tan, a 23-year experience veteran leader, who was the head of recruitment division in his previous company, joined us and motivated the team to ramp up our efforts in recruitment. We were also fortunate to have Division Director Alvin Lee, the man behind the scenes who selflessly managed the backend of the team.
Then, we required a platform to give new agents the leads and listings for them to kickstart their careers. Senior Division Director Alvin Ong and Division Director Joseph Lim were brought in for their expertise to create such a platform and they selflessly shared their own listings with the newer agents.
The time came for organic Division Director Eric Wong and Division Director Marcus Goh to groom the group. They made the group more vibrant by contributing their in-depth knowledge and selfless help. Through their efforts, we became more active in ERA launches this year (2017).
Also, I would like to take this opportunity to welcome to our family, Division Director Man Jeet Singh. We are certain his visions and expertise of more than 20 years will take us to greater heights. Together, we will usher Pinnacle Group to a new era in the real estate industry.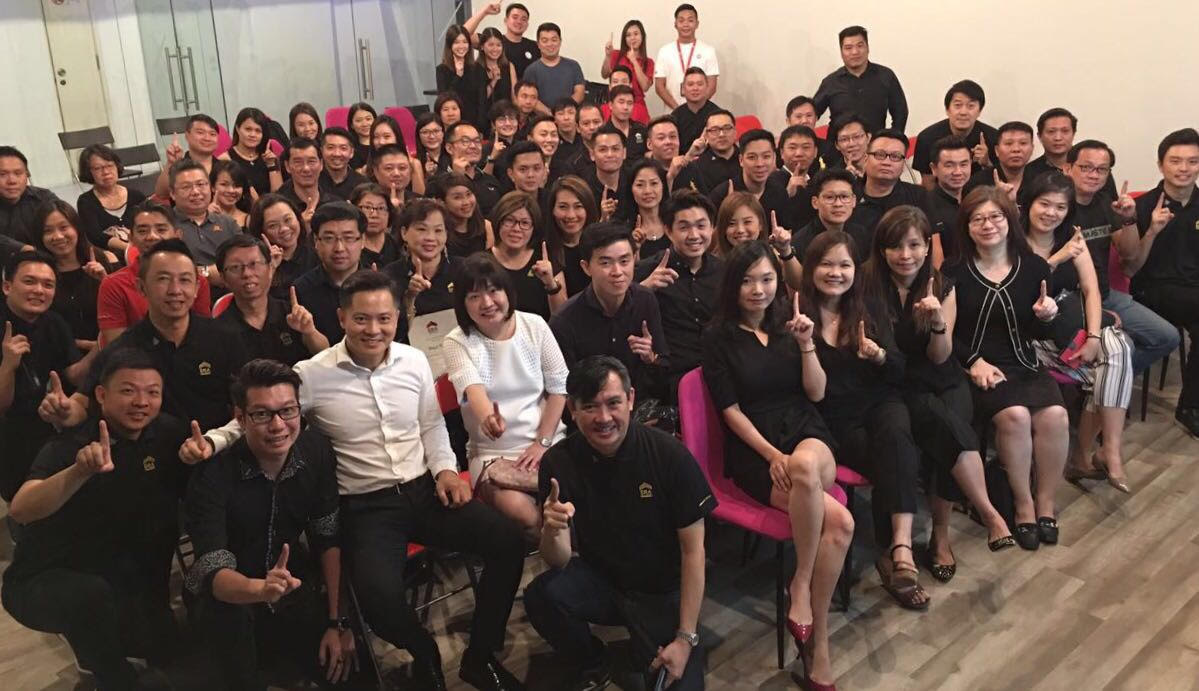 How has ERA supported the group?
We are very glad that ERA has given our leaders project DD roles which gave them more exposure, experience and opportunities to new launches.
The new ERA Masterclass trainings and Shadow Marketer by David Chong are formidable training programmes, and the new courses taught our agents how to convert and bring in leads. From the Shadow Marketer programme by David Chong, we were exposed to the world of internet marketing.
This has really helped our agents to close leads and drive sales using never before seen tactics and methods. We are seeing the possibility of Pinnacle Group members clinching many Top ERA Awards in the near future.
Pinnacle Group leverages on technology. Tell us more about that.
This year (2017), we're happy to introduce Snatch, an app for our agents. It works like a common marketplace for listings. We designed it to help agents, especially new ones find and close leads. It can also amplify exposures to listings. This way, we hope our agents can increase their earnings and get more experience. At Pinnacle Group, we try to keep abreast of new technologies and see how we can leverage on them to improve sales.
What's next for Pinnacle Group?
We're planning to shift more focus towards resale private. We see enormous opportunities in it.
In spite of that, some of our divisions will continue staying focused on HDB resale as this is also our area of expertise. There are plans to hold workshops overseas for bonding and to cultivate new agents. We are also receiving an injection of resources from an overseas partner as well. So next year will be pretty exciting for us.
Any words of encouragement for those taking RES?
Despite a competitive environment, as long as one has the right focus, company and attitude, anyone can and will be able to reach the highest level. In property, everyone starts at the same level. Persevere, you will be able to get there. Commit yourself fully, especially in the real estate industry.