In this series entitled Agent Success Stories, we sit down with agency leaders to find out their side of the story. From their humble beginnings to the challenges they have faced on the road to success, we learn that a career in the real estate industry is one filled with boundless opportunities – if you know where to look.
One of the most successful members of PropNex Luxury Team, Jessica Siow specializes in luxury and high-end residential sales in the Central Core Region (CCR) of Singapore. She has conducted more than S$200 million in transactions value in just a span of 5 years.
She has excelled in every property segment and is eager to equip young agents with the skills she has acquired in the formation of her new team.
What is your background and how did you get into property?
While I was still studying in NTU, I spent a semester in Shanghai for work and study. There, I was an intern with a marketing research firm. I spoke with consumers and conducted marketing research for big brands. I came back to Singapore and joined the same field. However, after about 1 and a half years post-graduation, I knew that it was not something I wanted to do in the long-term.
My parents used to own a motorbike shop in Malaysia. Having learnt a lot about running a business from them, I really wanted to start something on my own. I was determined to be self-employed. After speaking to a friend, I realised there were a few ways to go about this in Singapore – sell insurance, cars or property. Giving real estate a try, I passed the qualifying exam and tendered my resignation. In my first year doing rental, my business partner and I closed a deal every 2 to 3 days. I then progressed to HDB sales and eventually hopped into the private market with a focus on luxury properties.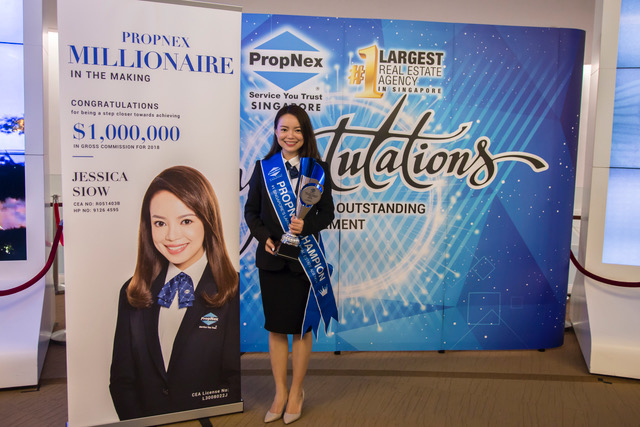 How did your career take off from there?
At that time, I was part of the pioneer team that put PropNex on the luxury map. Led by Dominic Lee, we got the attention of developers through our initial success with OUE Twin Peaks. From there, we were tasked to market more and more luxury properties in the CCR.
I'm very grateful to have joined PropNex as my first agency. Through their culture of learning, the company has given me a firm grounding in real estate. I chose PropNex purely because of the training offered which has a strong emphasis on knowledge. The culture created fertile ground for me to grow as an agent and as a person.
I really enjoy working in the luxury segment. It makes me happy to look at beautiful houses, Italian imports, Turkish marble floors and exquisite building quality. Speaking to high-level clients also gives me a deep satisfaction as we build long-term relationships.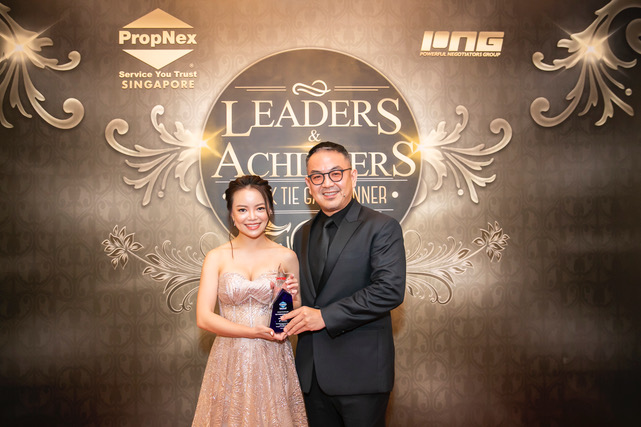 What are some of the unique challenges you faced as a young agent in the real estate industry?
It's a huge responsibility to handle large assets. As a young agent, you have to work harder for your credibility. Now, with more than five and a half years in the industry, building rapport with clients and being able to share insights based on experience comes more naturally. After listening to my perspective, my clients come to trust that I'm able to deliver and add value to their assets.
I once assisted a client with the purchase of a $5.7 million dollar property without meeting in person. Over the course of two weeks, I shared my honest view of the property and her considerations over WhatsApp conversations. She was also speaking to another agency during this time, but she eventually decided to buy the property with me as her agent. She said the key reason for her decision was because our conversation was very insightful.
How did you get involved in charitable initiatives by PropNex and Community Chest?
I believe that we should bless others as we are blessed. As I've benefited from bursaries growing up, I wanted to give back to the community.
I was involved in Sponsor-A-Child with PropNex in 2017 and 2018. In 2016, the Luxury Team worked with Children's Wishing Well, while in 2017, we also worked with Bishan North CC to provide for old folks in need. Last year, we went a step further and pulled together $55,000 for The New Charis Mission where we helped to refurbish homes for those in need.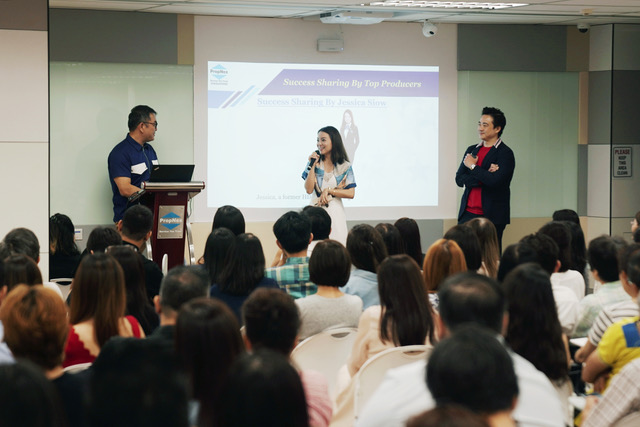 What can new agents expect joining your team?
The real estate market is up and down; it can change direction depending on the winds. It's also a market that can yield a lot of benefits for your clients. No matter the conditions, I believe agents can always evolve, adapt and advise soundly where clients can put their money in. I am looking forward to teaching new agents success strategies in building long-term relationships and client retention.
When I first started out, I knew I chose the right agency. However, my first two mentors went on to pursue careers in other industries. As such, I feel it is important for me to be there for new agents. Right now I'm at a point in my career where I'm very knowledgeable and stable. I'm at a good place to start a small team of my own.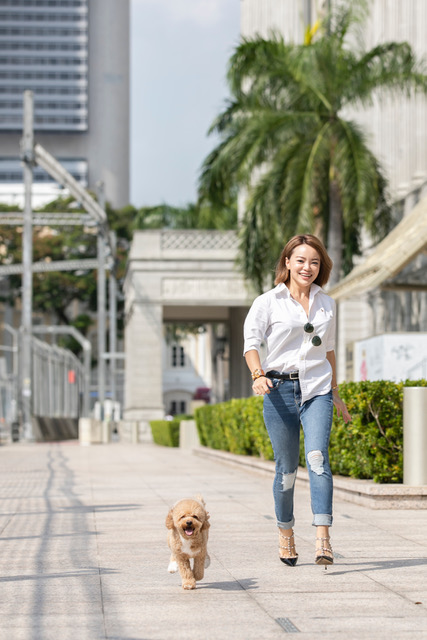 Powerful Negotiators (PNG) has groomed me to be a leader. I was the top Rookie in PropNex in my first year and excelled in every aspect of real estate (rent, HDB, private residential). In my first year doing rental my business partner and I closed S$1,000 deals every 2 to 3 days. When I did HDB, I also received many viewings and closings. When we just started with the luxury team, we had one of the highest market share of units sold for OUE Twin Peaks. I've done the best I could in every segment.
I strongly believe you have to lead by example. There's a steep learning curve when you join a new team, so I'm looking for agents with a positive attitude, who work hard individually and really want to achieve something for themselves. When you're with a group of positive thinkers, they will raise you up even when you're not at your best. It's extremely important to work with the right people in the right environment. That's what #JessicaSiowAssociates will bring!