Bishan New Town began construction in 1983, and remains one of the first towns to deviate from the brutalist designs of the towns from the past. The variety of height, design and architecture of each development creates the familiar Bishan skyline that we recognize today, and is home to the northern part of the Central Region of Singapore that consists of Upper Thomson, Bishan East and Marymount.
What was once undeveloped, uninhabited swamp areas prior to the 1970s is now the highly commercialised and urbanised North-East region of Singapore known as Ang Mo Kio. The vastness of residential areas and parks within Ang Mo Kio makes it one of the most populated planning areas in the region. And to bridge these two prominent portions of Singapore lies the iconic Bishan-Ang Mo Kio Park, reestablished in 2012 to cater to both residents living in Bishan and Ang Mo Kio.
Places to Visit 
Bishan-Ang Mo Kio Park Bridges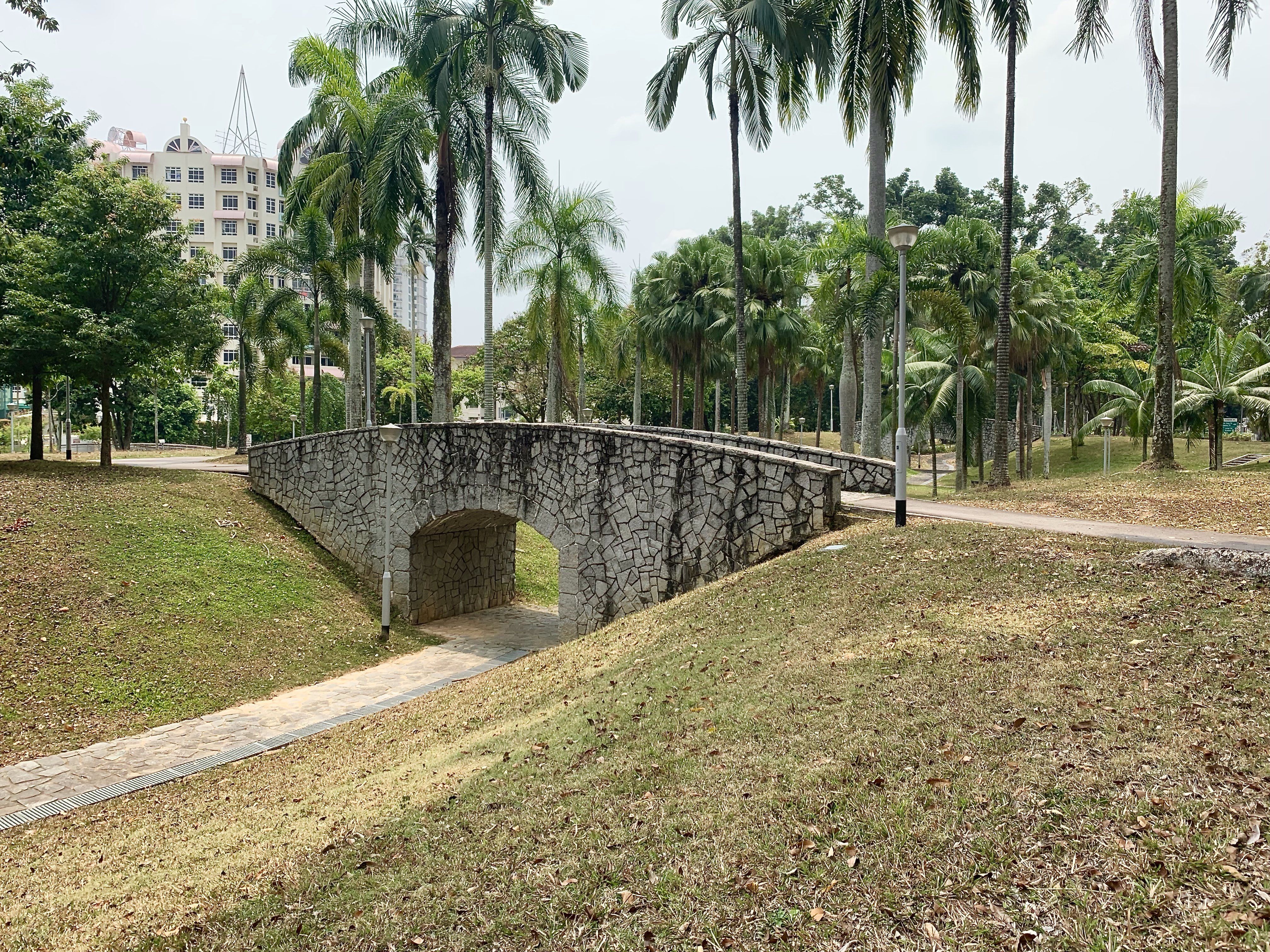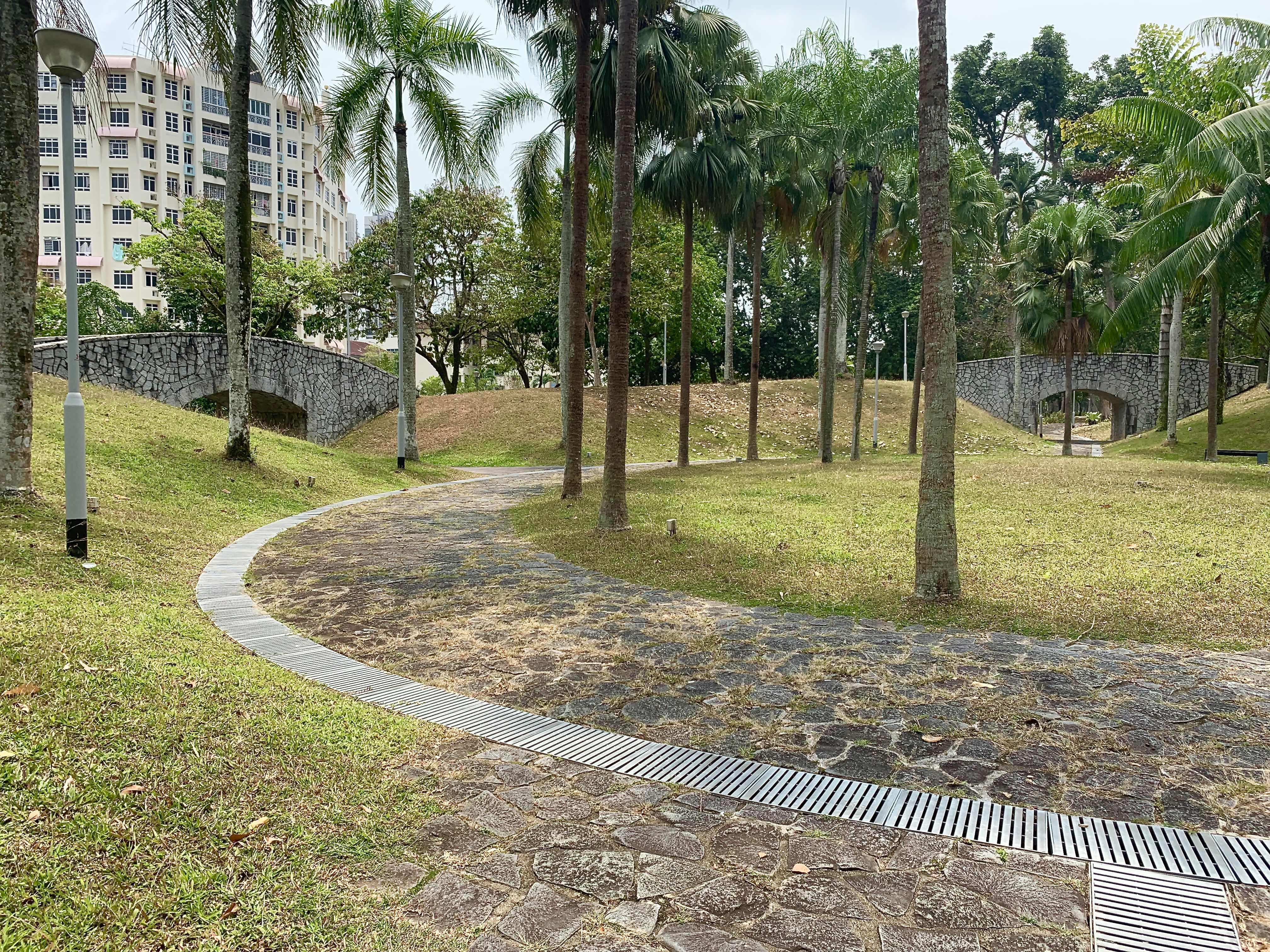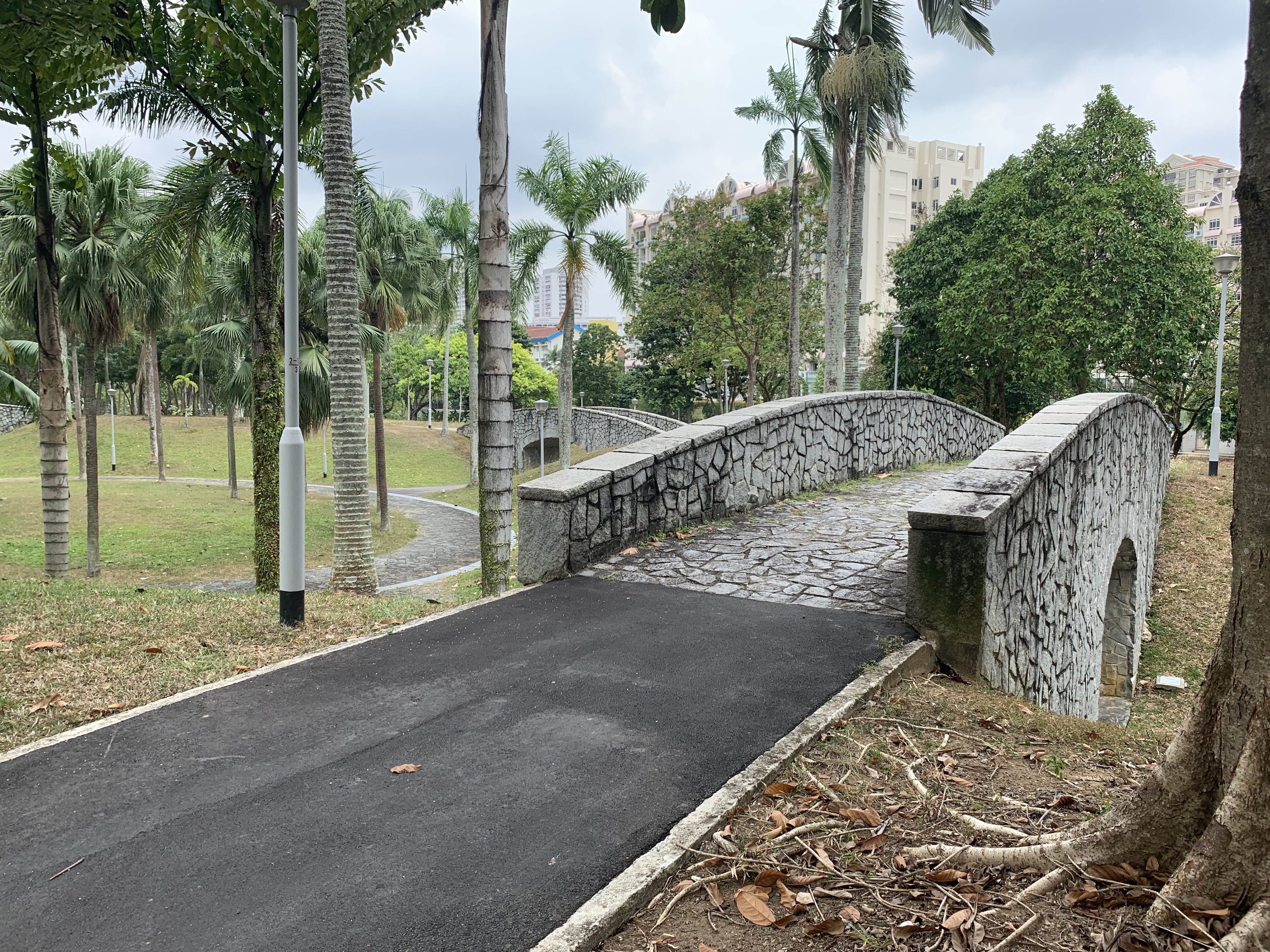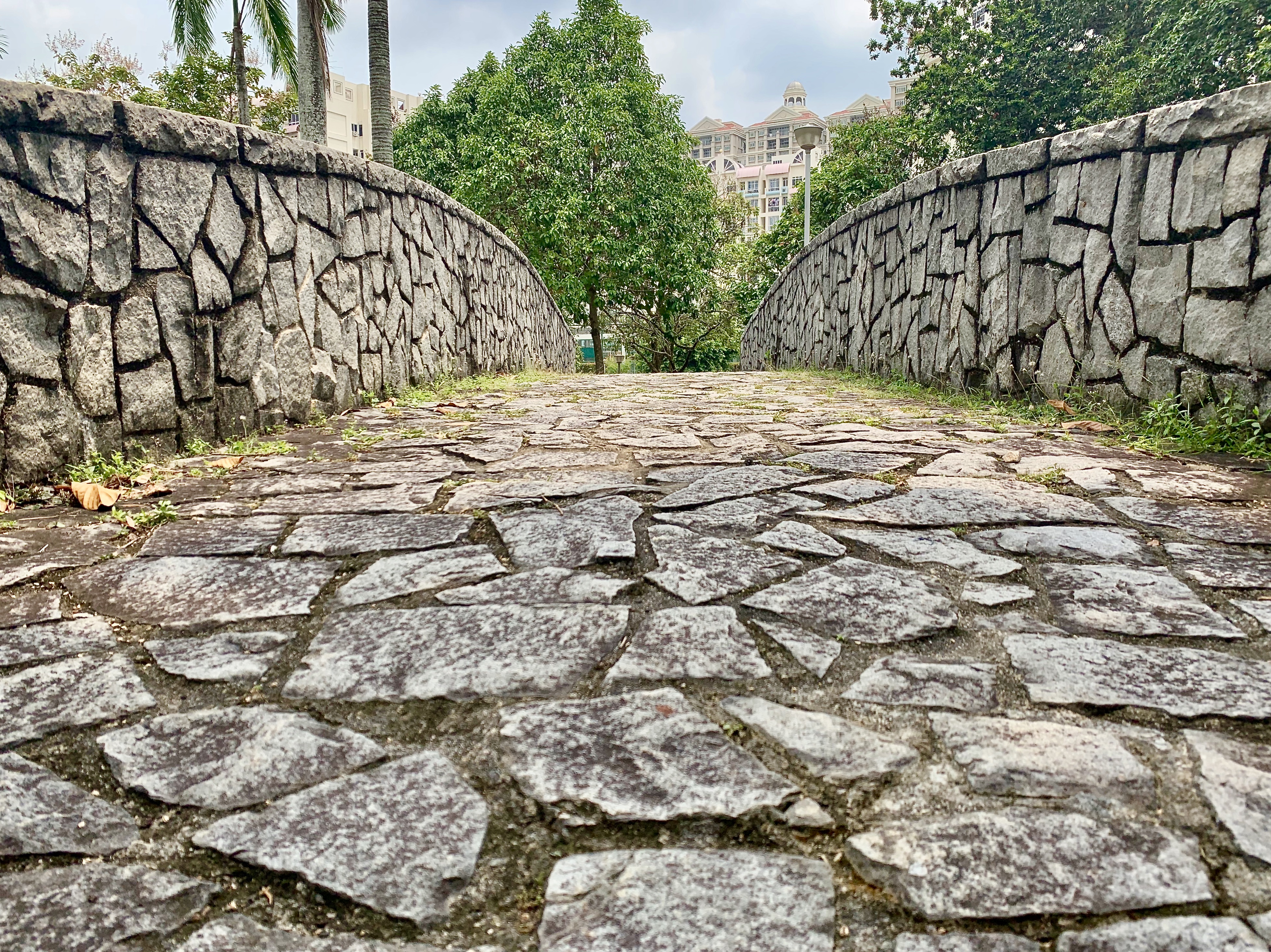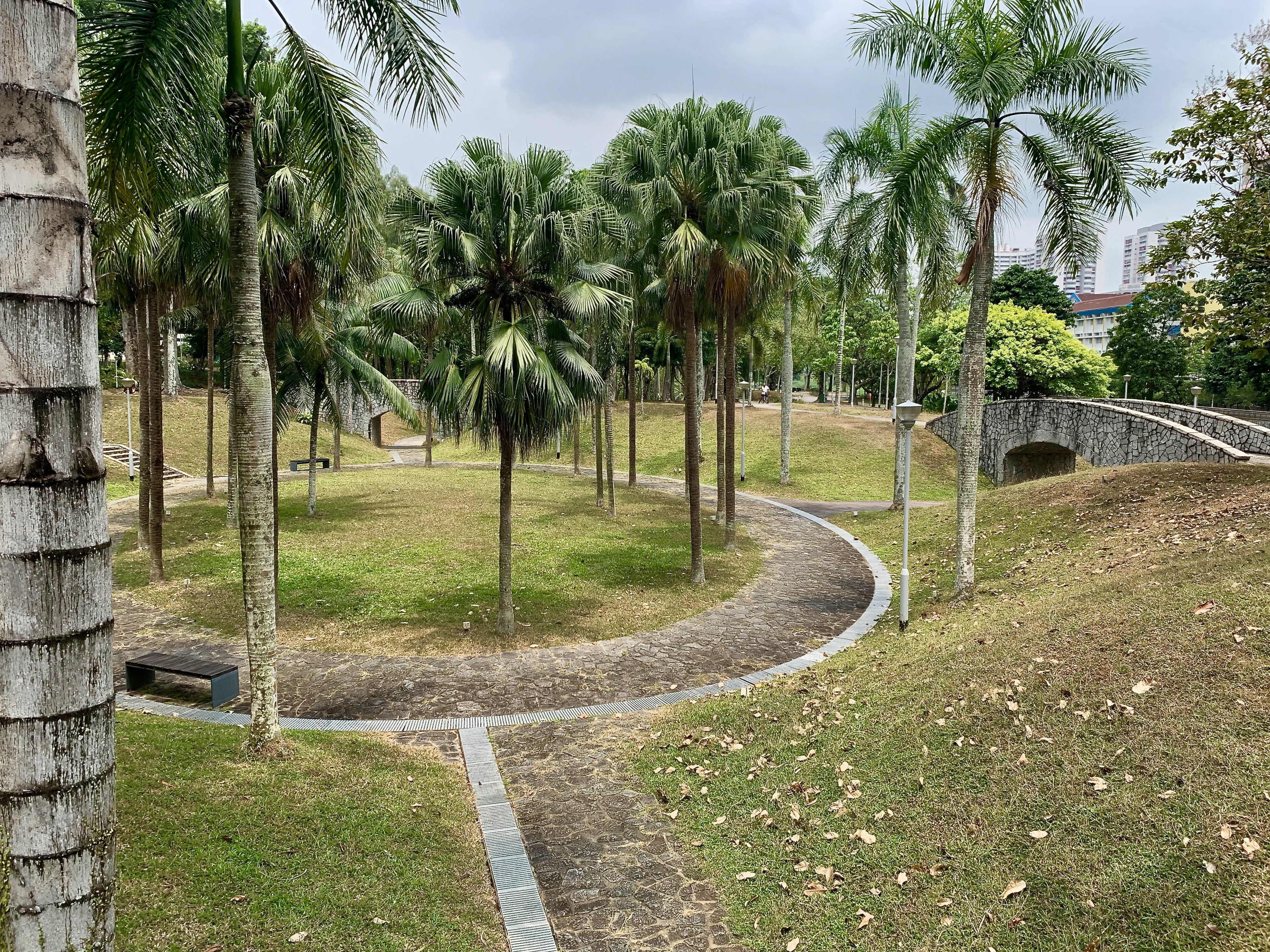 It won't come as a surprise if this scene is unfamiliar to you. These three stone-built bridges lined together to form a semi-circle brings forth a peculiar element of wonder to the otherwise open nature of the park. What's more enticing lies below these bridges, where the stone work continues down to form a serene hideout enclosed by the timeless archways created by each bridge. The architecture and greenery of this strange location transports one to a fantasy-like world of organic beauty and tranquillity, serving as the perfect place for meditation and quality alone time to escape the stresses of busy Singapore.
The Clock Playground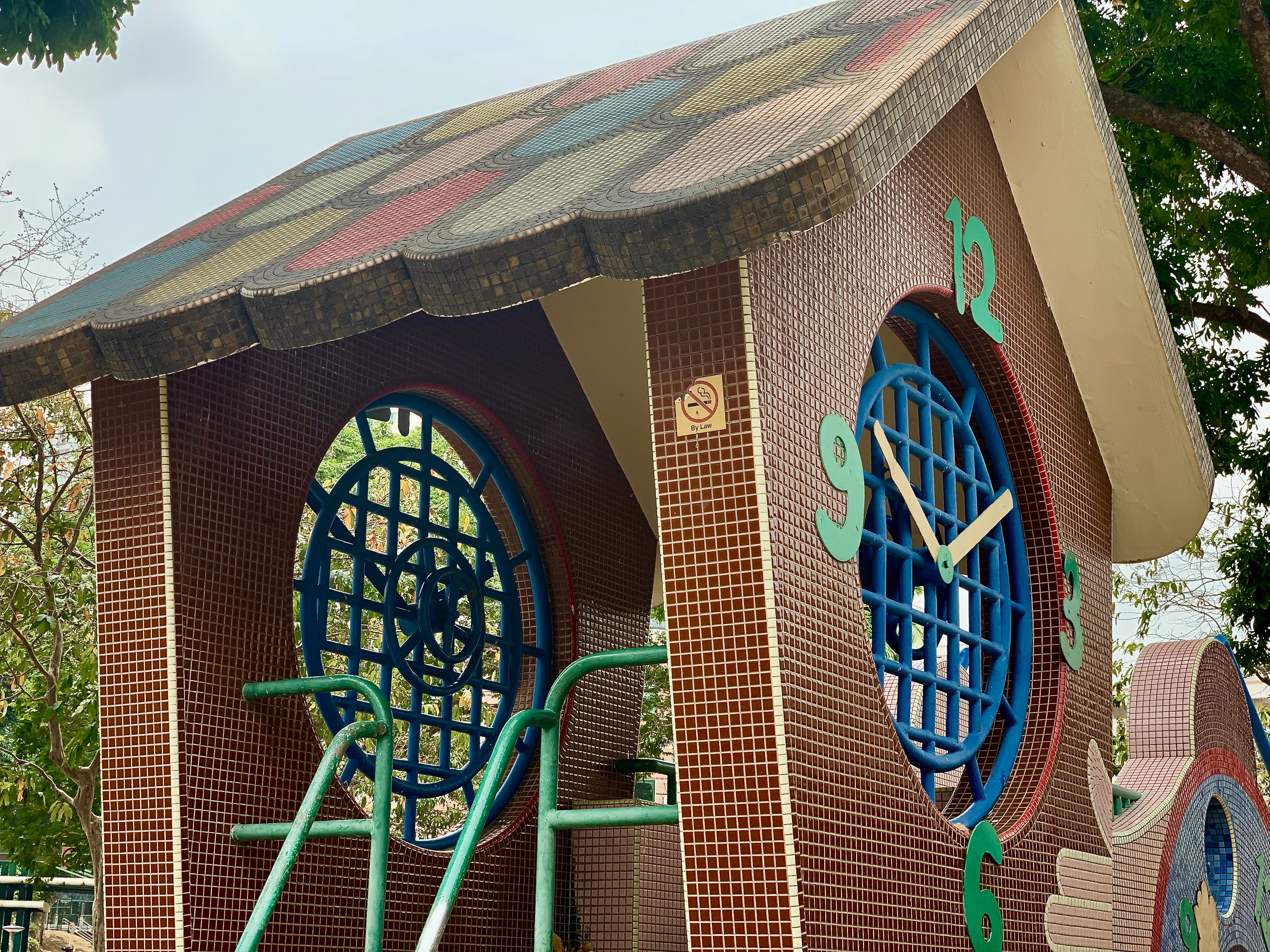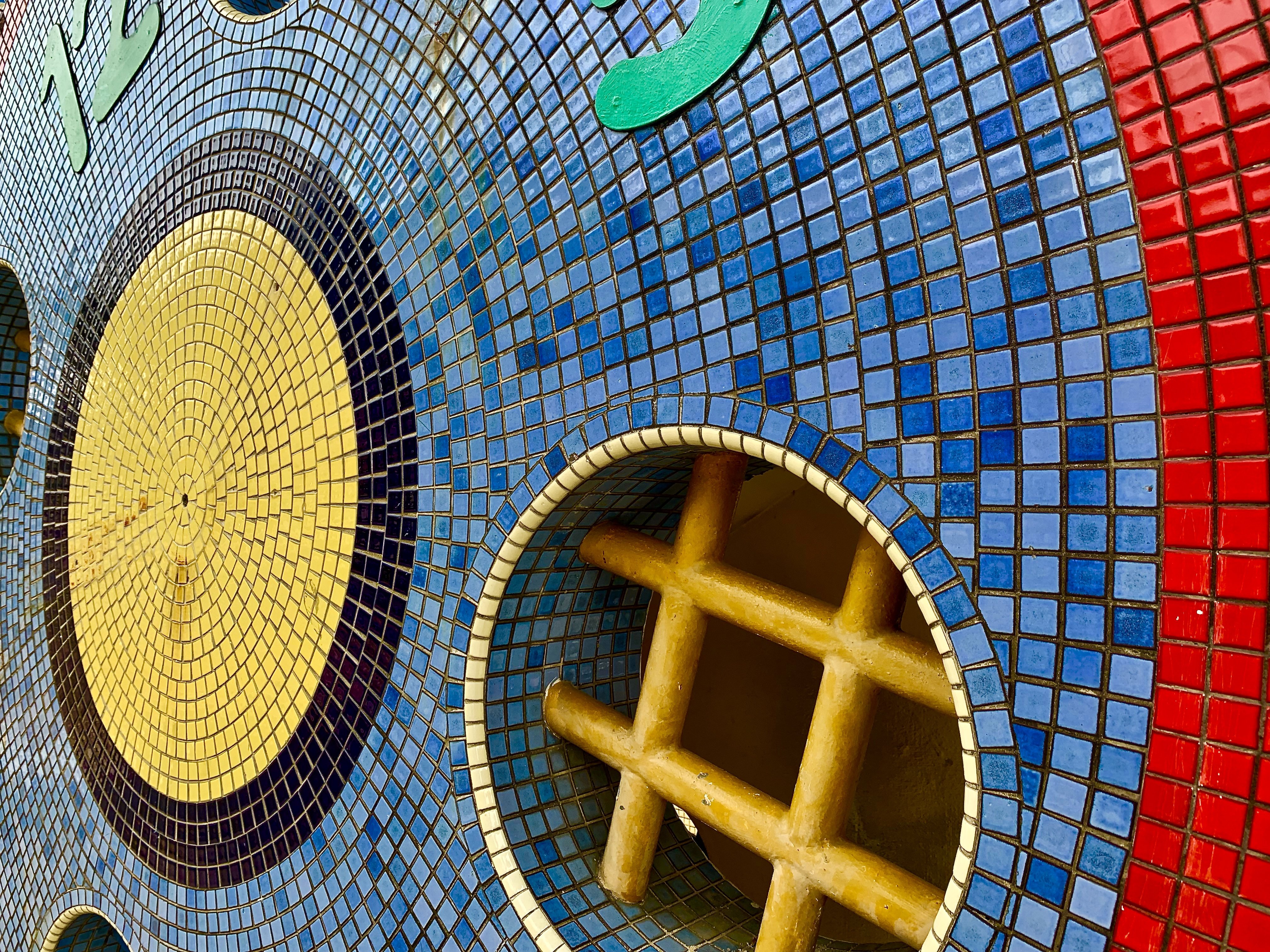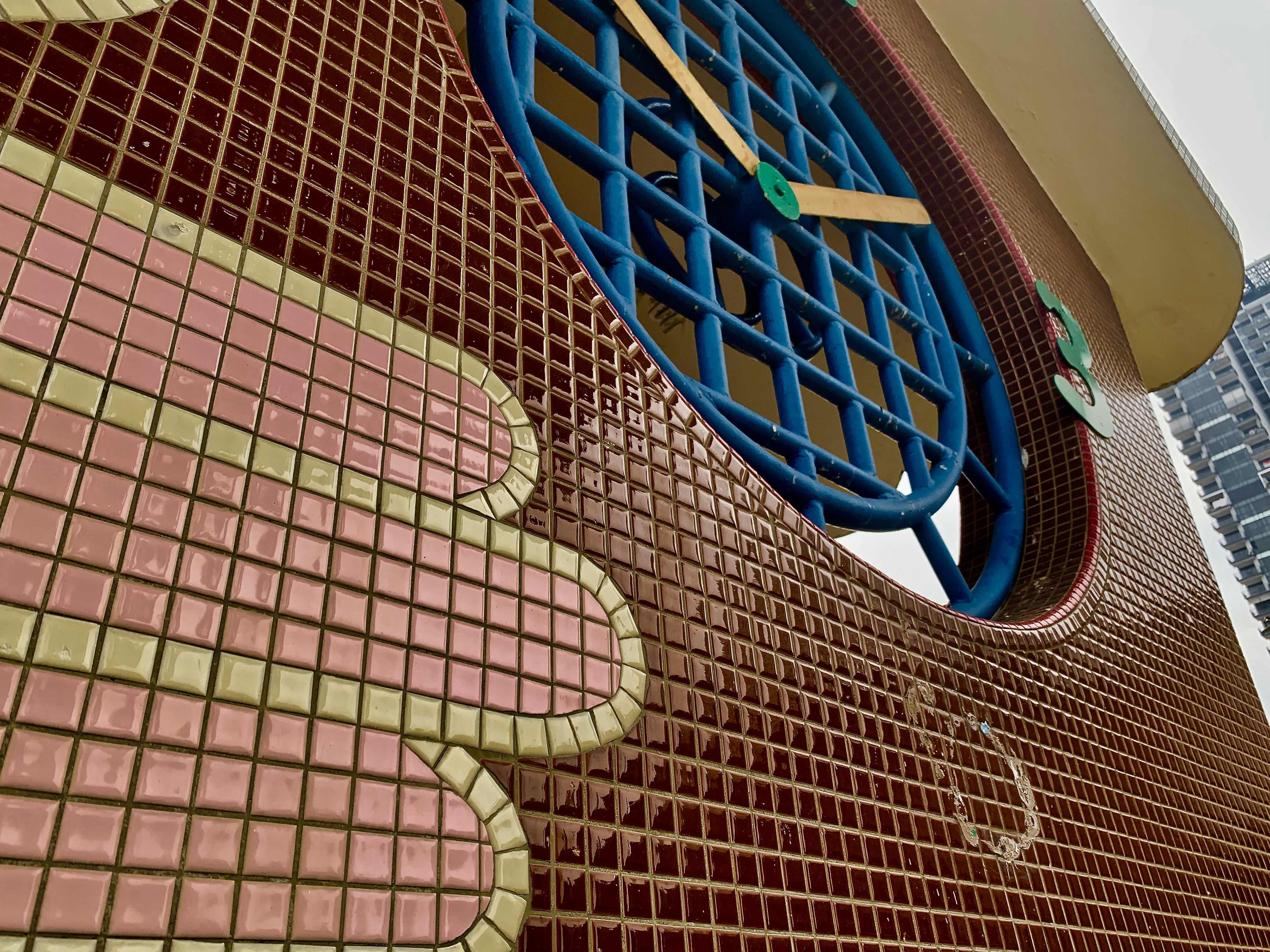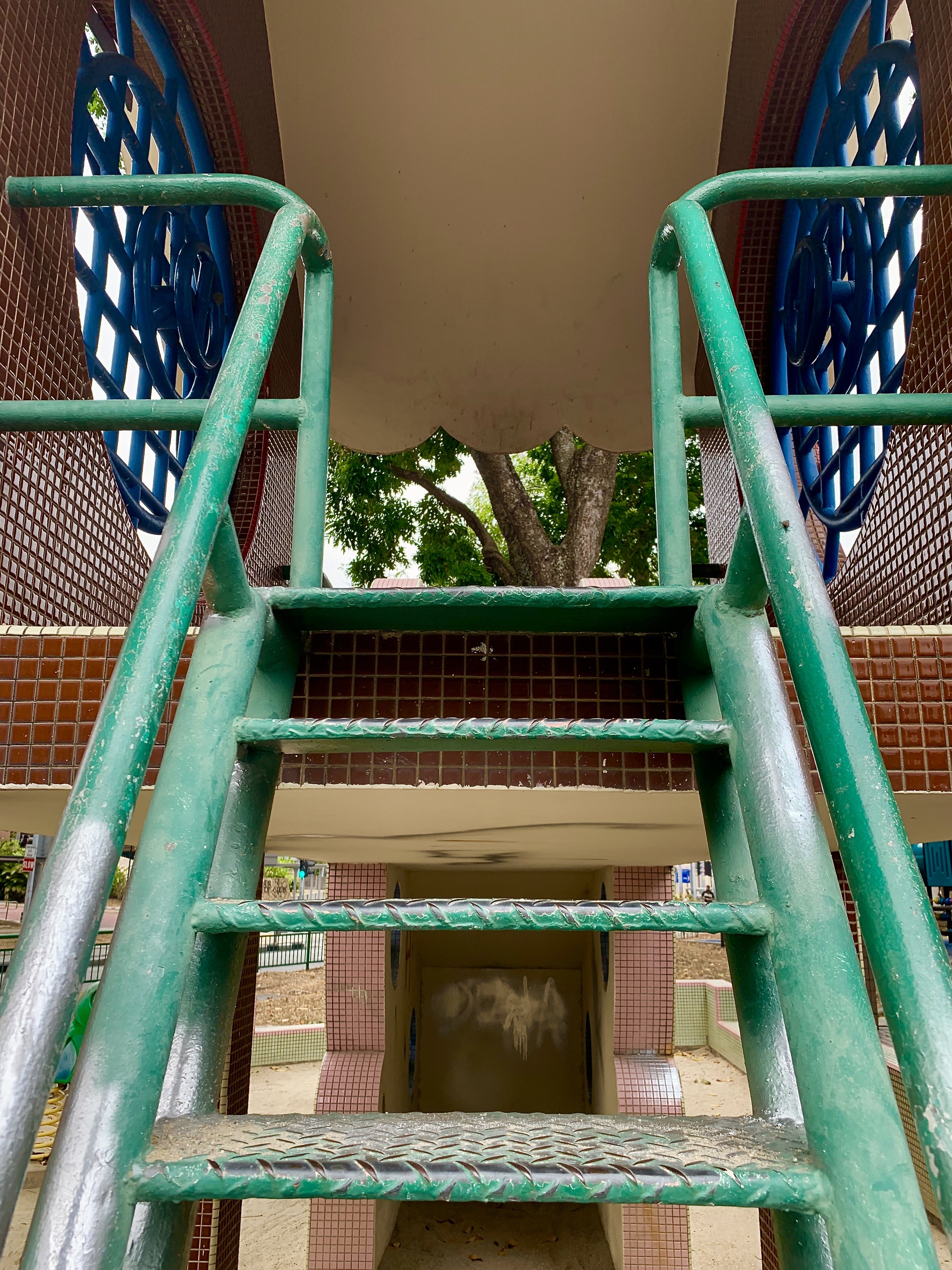 Subtly concealed by the glitz and glam of the highly popularized Juntion8, the famous clock playground patiently lies sandwiched in between the Bishan bus interchange and an old food court. The Clock Playground, built in the early eighties, features vibrant and colourful mosaic textiles built on an alarm clock with large hands stretching out to form the foundations of a green ladder and a blue slide. This playground is one of many in a series of old playgrounds from the eighties that provides us with a glimpse of childhood life of the generations before us. Although it has generally become less popular of an attraction to kids of the 21st Century, this playground still maintains itself as a valuable piece of representation to the Singapore identity.
Ang Mo Kio Joint Temple
Completed in 2011, the Ang Mo Kio Joint Temple was built from the foundations of three older temples named Kong Lim Kong, Kim Eang Tong and Leng San Giam. These temples were established from as early as the late 1880s and are rich in history and culture, their Teochew, Hainanese and ancestors from the Fujian province being brought together to create the now fully established Joint Temple. Be it believer or non-believer, the temple's traditional Chinese structure and design and the extravagant statues of deities should surely become an explosion of culture appreciation.
What to Eat 
Grub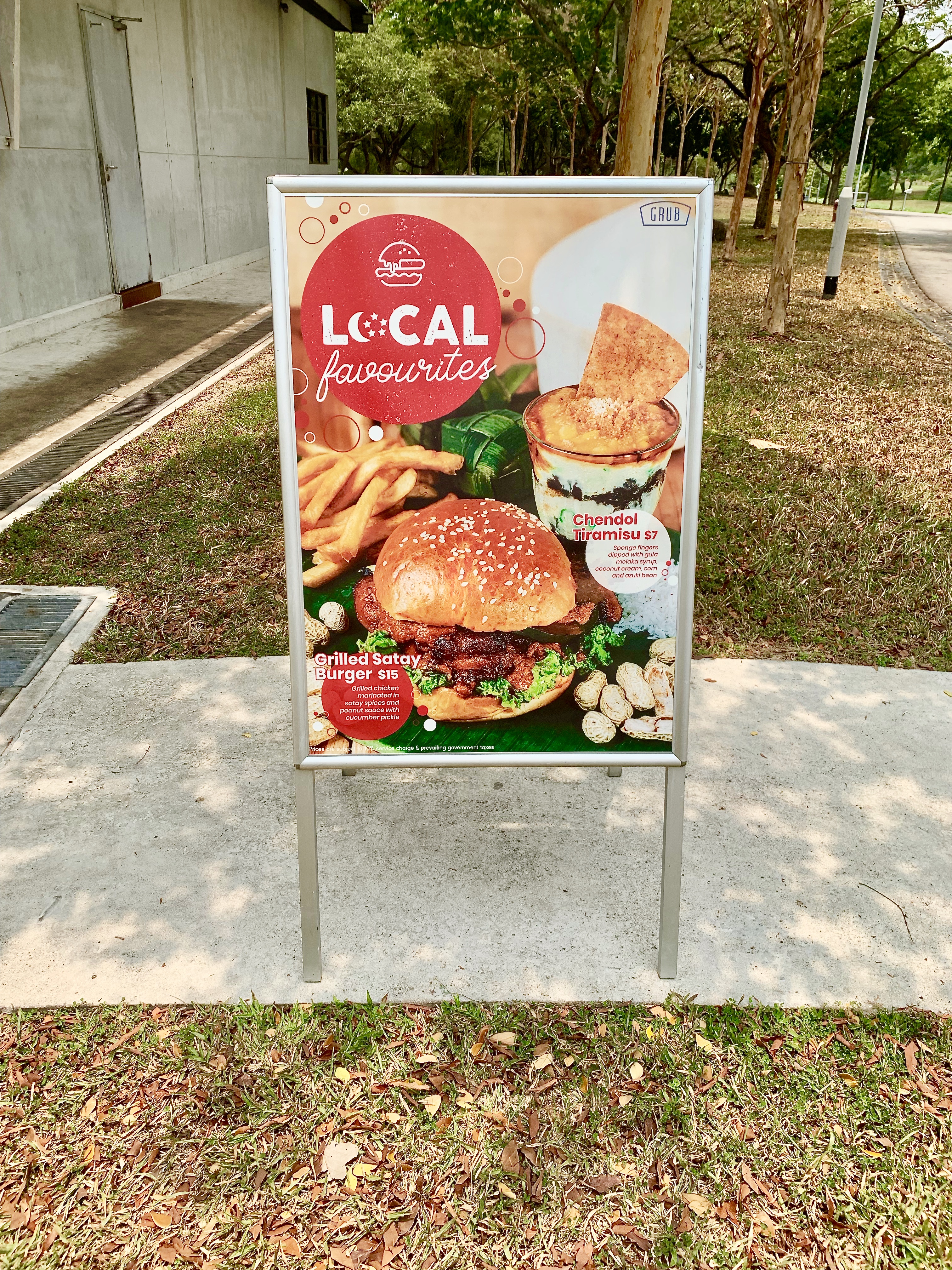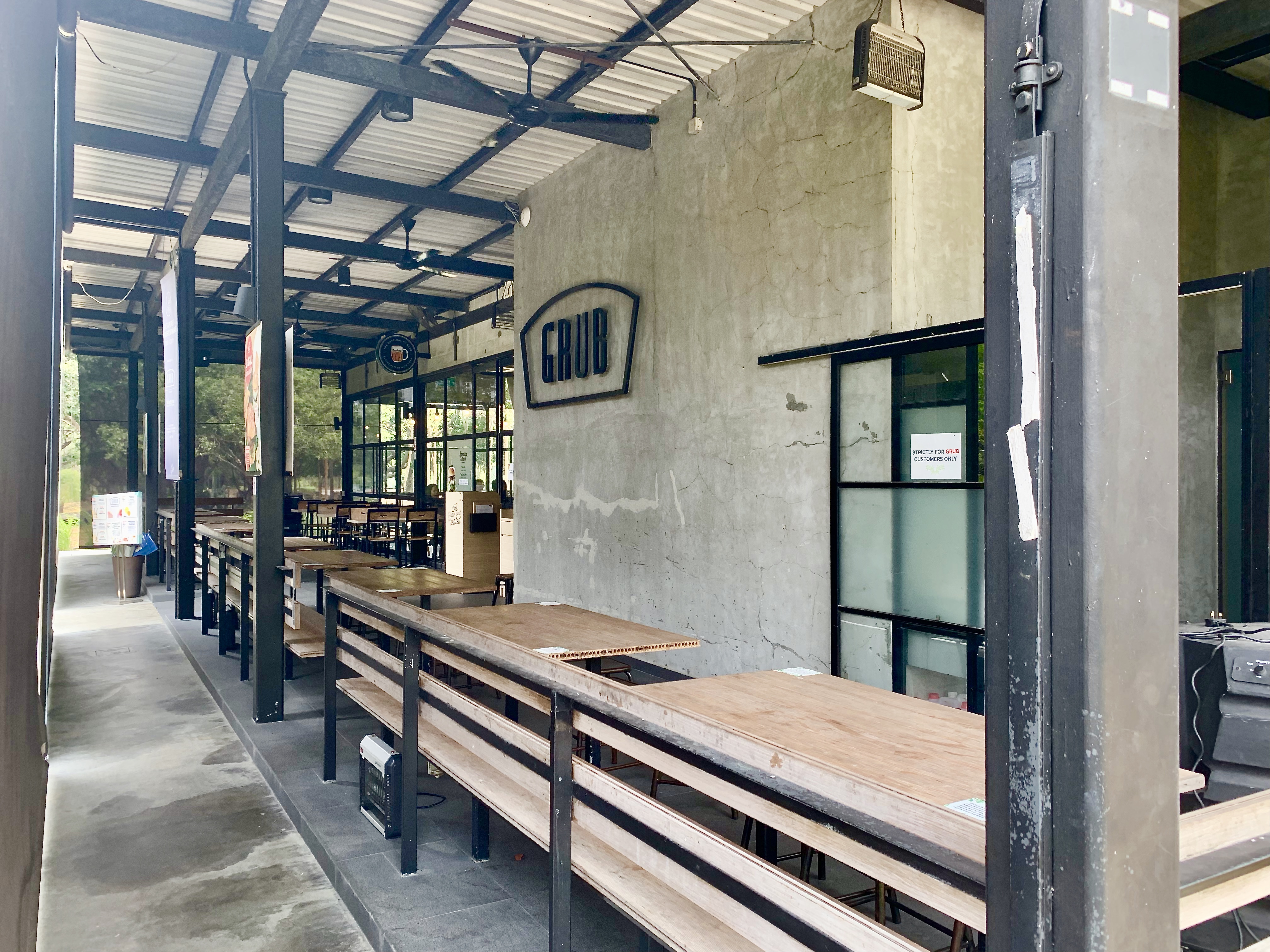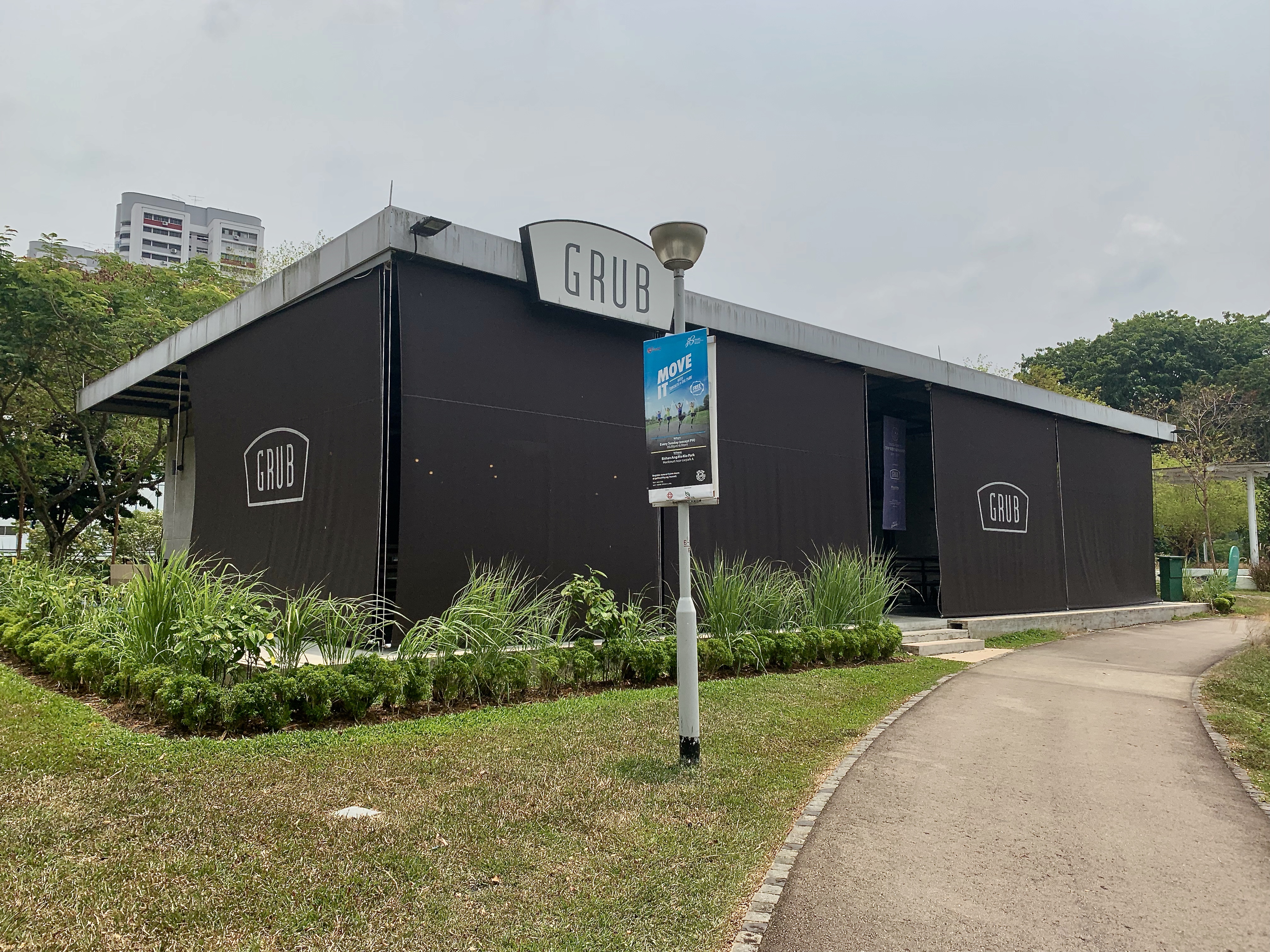 If you're on an evening stroll through Bishan-Ang Mo Kio park, you are bound to catch the wafting aroma of traditional American food coming from this restaurant. Open as an all day breakfast, cafe and burgers diner, Grub is well-known among residents of Bishan and Ang Mo Kio for its Western-Japanese fusion burgers that offer up a symphony of flavour with every bite. The diner's hip and modern decor with a phenomenal view of lush greenery and nature outside also serves to captivate those in search for an adventure through original and inspired food, or even just the everyday passerby like you and me. Their menu includes very interesting concept food such as:
Mala Xiang Guo Burger
Mentaiko Mille-Feuille Katsu Burger
Har Cheong Fried Chicken with Waffles
Sakura Ebi pasta with Prawns
Milo Godzilla (Milo float topped with milo powder anda scoop of gelato!)
Gourmet Express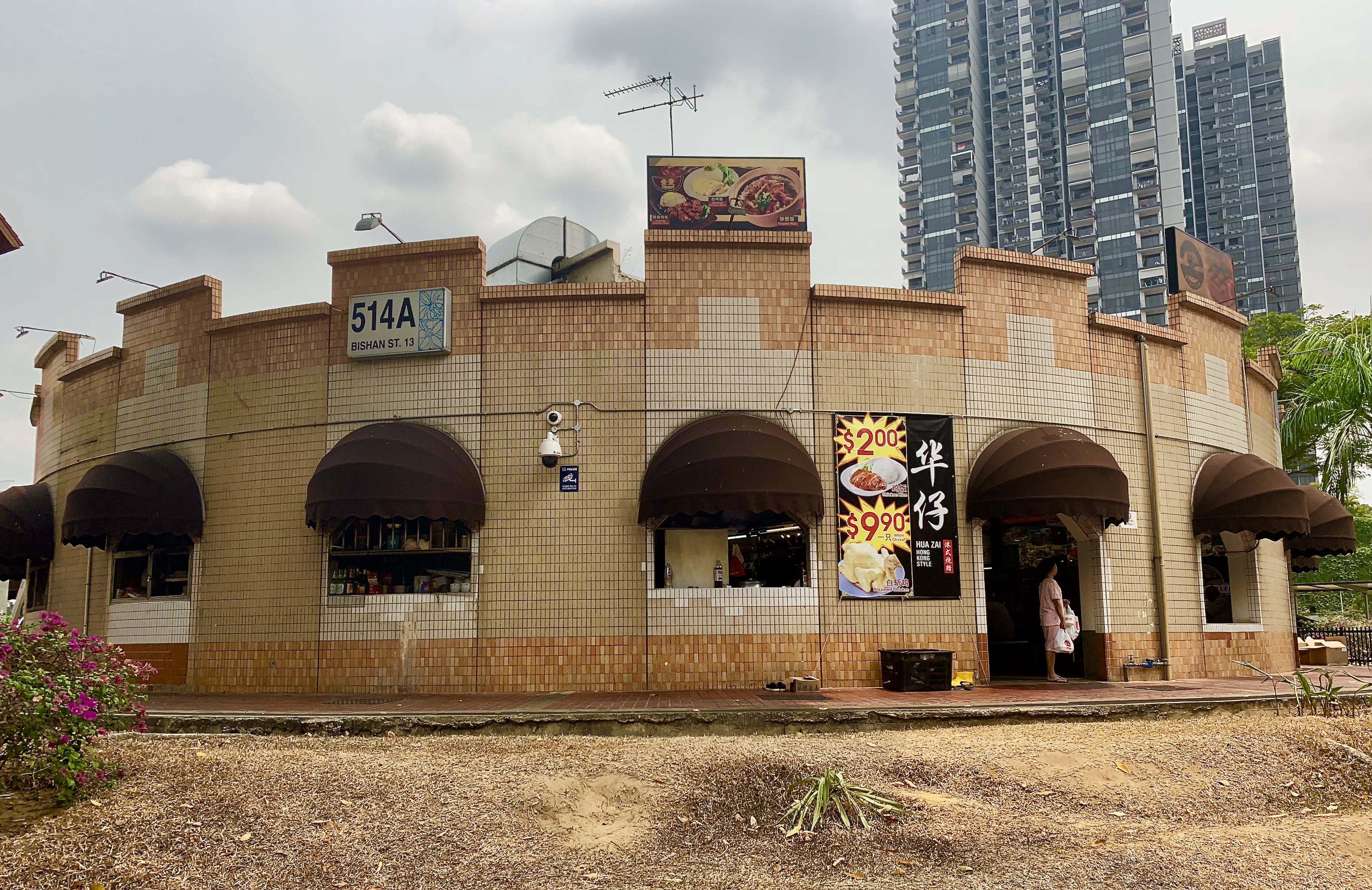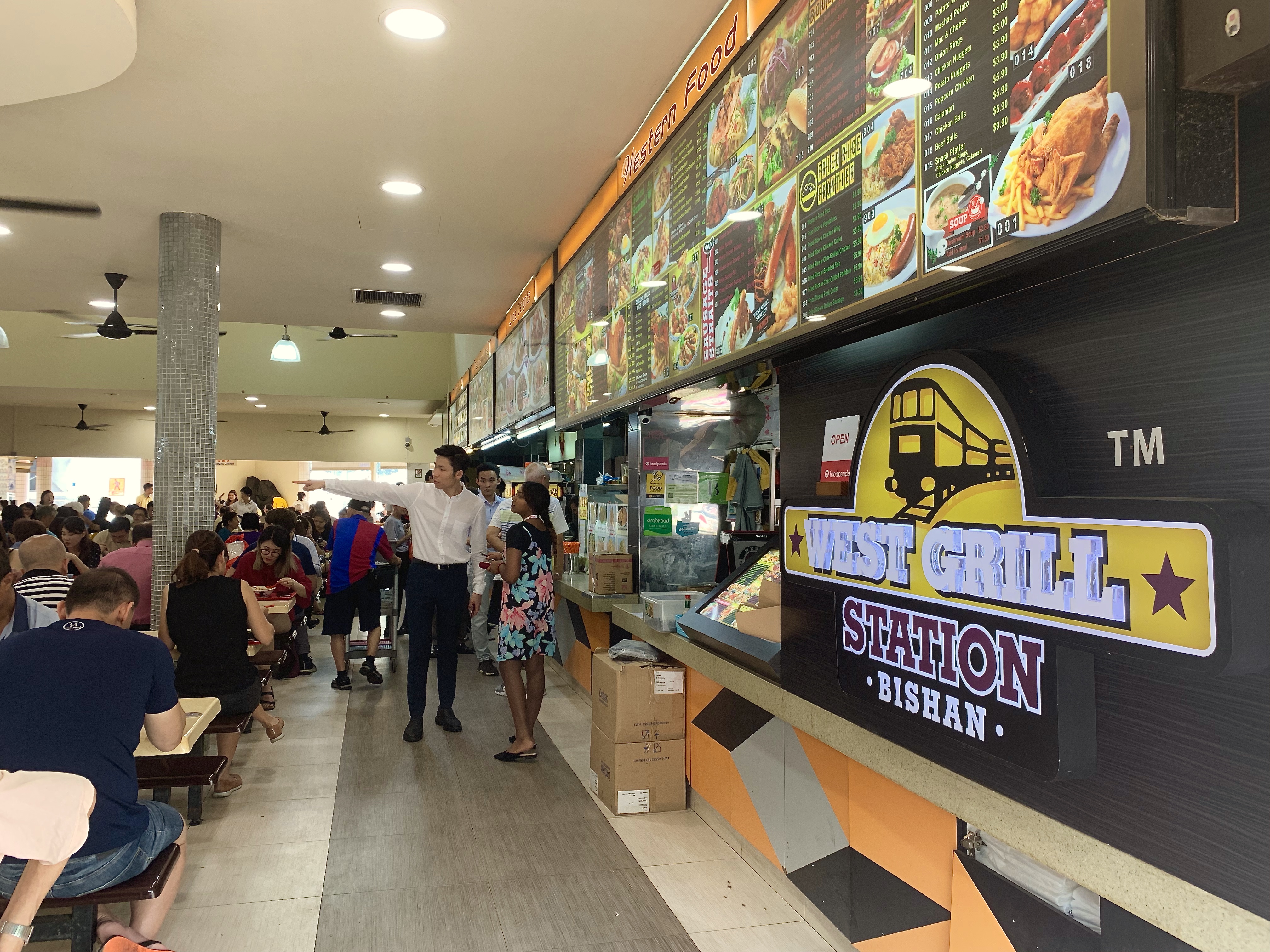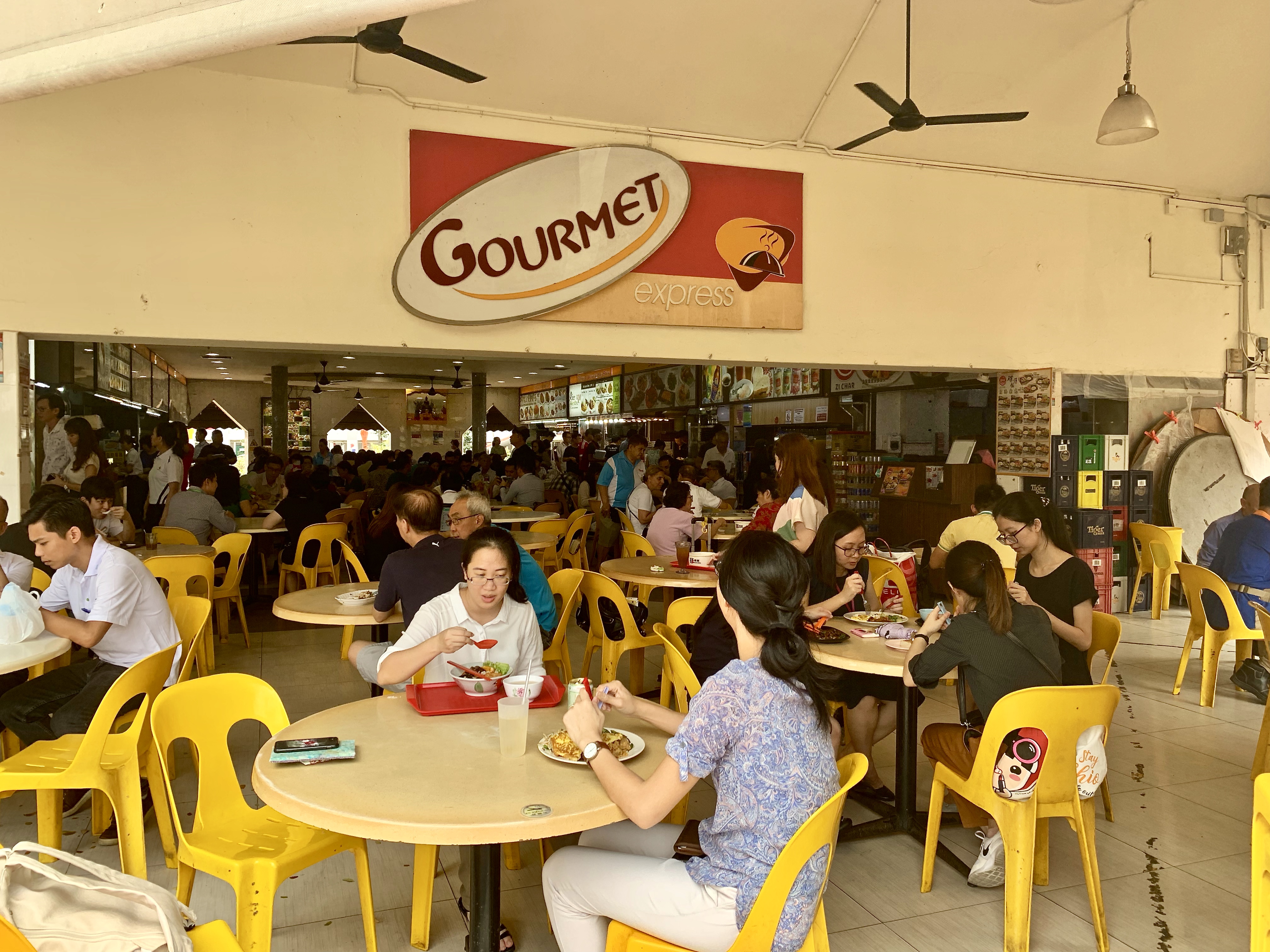 This next underrated Bishan attraction happens to be situated right next to the old clock playground, that is the Gourmet Express, also known as the NTUC foodcourt. This food court has its own unique structure, with a circular front resembling that of a castle tower, externally covered with a tile design to match well with the playground next to it. Coupled with the adorable clock playground, this location creates a very inviting image that features not only quirky exterior design but also a wide variety of different cuisines, from Chinese to Western.
A&W®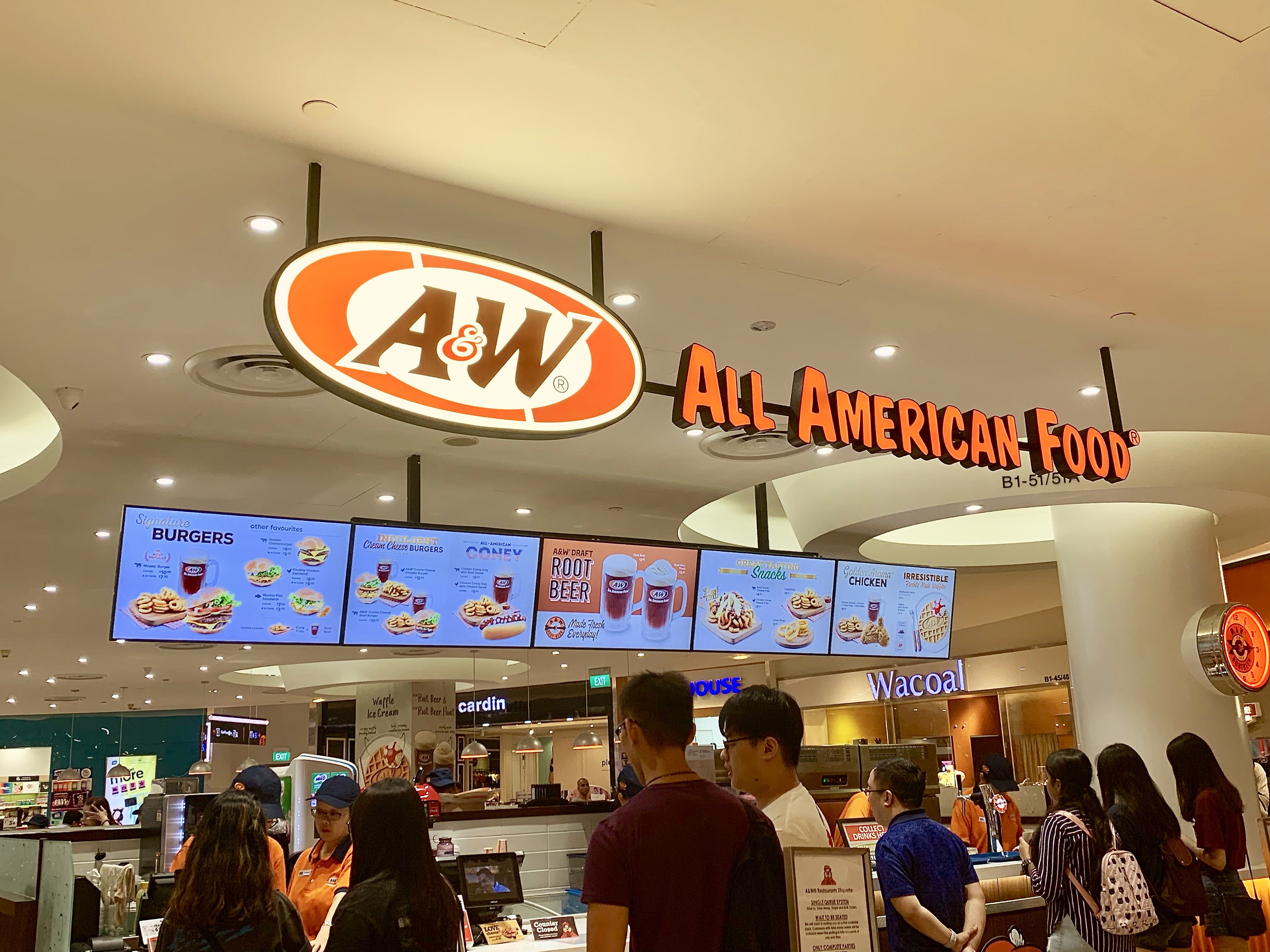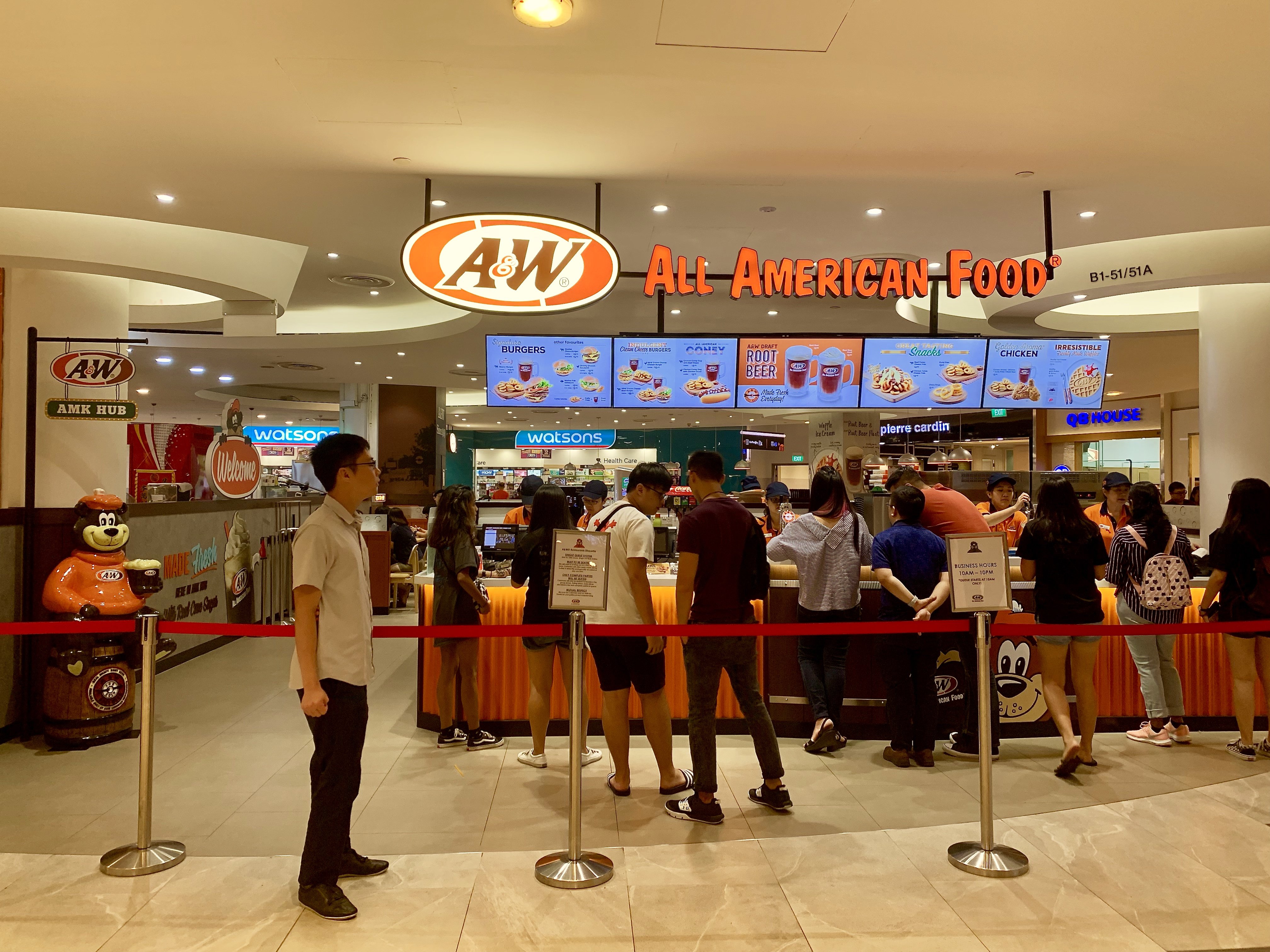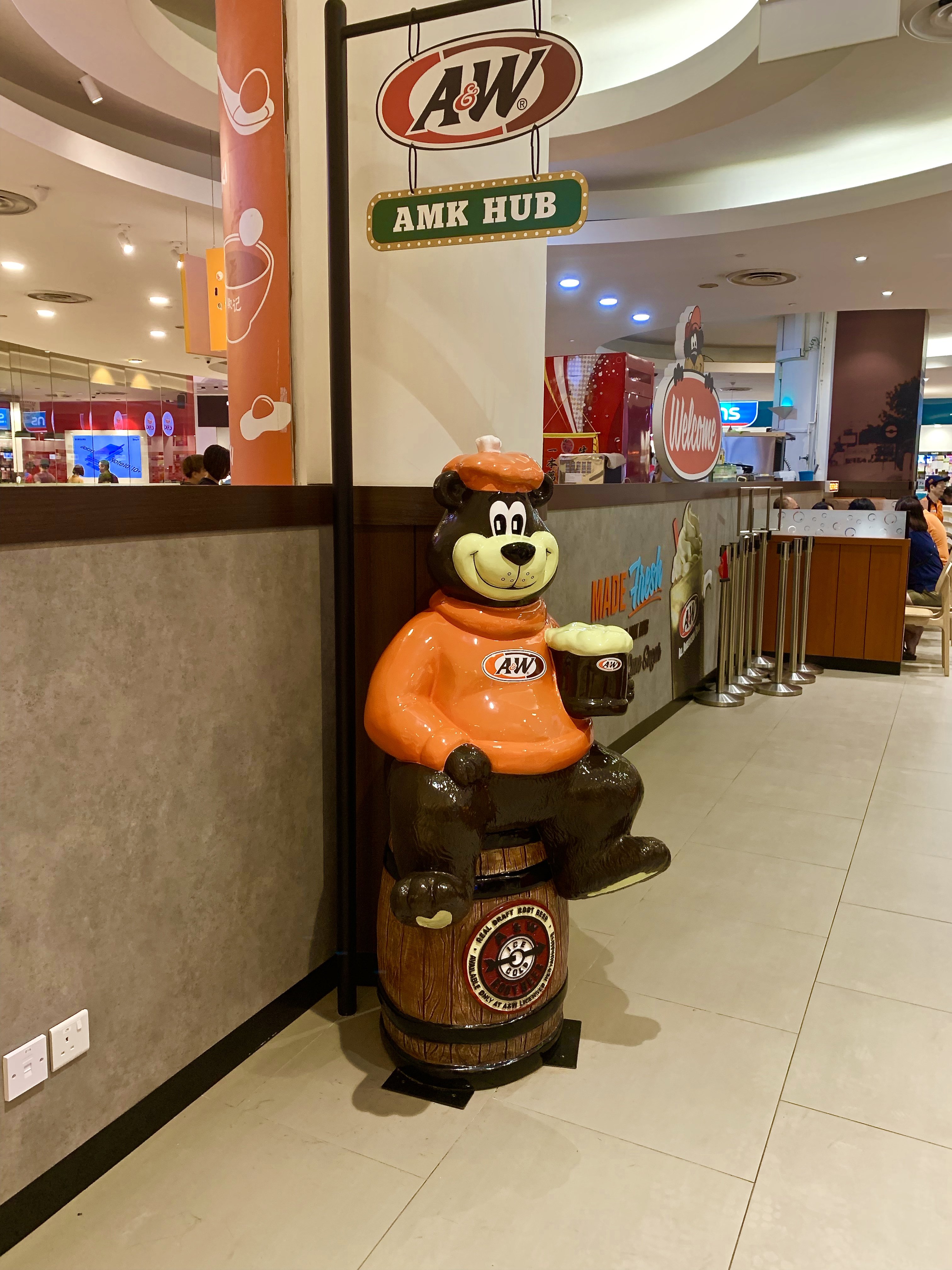 The second A&W® has opened its doors in Ang Mo Kio Hub, bringing its highly anticipated all American fast-food closer to us. The classic A&W® Root Beer served with coney dogs and curly fries is finally back after shutting down in 2003 and has blessed the grounds of Ang Mo Kio with the glorified presence of the Great American Root Bear, Rooty. Be sure to queue early, for seats are taken up fast! The most popular items off the menu include:
Root Beer Float (essential for the full A&W® experience)
Mozza Burger
A&W® Cream Cheese Chicken Burger
Chicken/Beef Coney Cheese Fries
All American Coney Dogs
Be sure to check out these places the next time you find yourself in Bishan-Ang Mo Kio!
Looking for a property? Find the home of your dreams today on Singapore's largest property portal 99.co! You can also access a wide range of tools to calculate your down payments and loan repayments, to make an informed purchase.