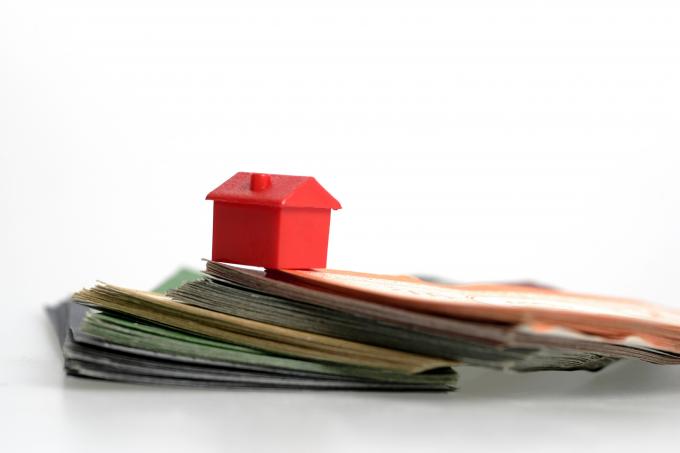 If you don't spend all day looking at bank home loan procedures, you may be confused when yours is turned down. Why would they do that to you? Is it your nervous tone? Your current bank balance? Your taking more than two Mentos at the customer service desk? No, because like most things that go on in banks, it only seems arbitrary. Here are five things you may not know affects your home loan approval.
The little things that make a big difference for a home loan approval
There are some small details that, depending on the bank's credit office, can be interpreted as a major blemish. It even varies somewhat between banks; to some credit officers, your list of late payments is not an issue. To another, one missed payment is like a personal insult you made to his mother.
Here are five of them that could have an impact your home loan approval:
A bad credit score, even if you have sufficient income and savings

The number of credit inquiries you've made

You've never taken a loan

Being self-employed

The people doing the valuation spotted something they don't like
A bad credit score, even if you have sufficient income and saving
The more money you have, the more the bank is willing to lend, right? Well that's only a half-truth. You see, the main reason for having a credit report isn't just to gauge your financial status; it's to gauge your character.
It's entirely possible for someone to have enough money to repay a loan, but refuse to anyway. If you run your own business, you've probably encountered one or two customers who are exactly like that – they have the money, they just don't want to pay it.
Now the credit report the bank will look up is from the Credit Bureau of Singapore (CBS), which costs about $6 a copy if you want to check your own. One thing to watch for is the presence of defaults, no matter how old. It's entirely possible that a default from five years ago, on a $3,000 credit card bill, is sufficiently off-putting to a bank (if you default without even attempting to make payment, it stays on your credit report indefinitely).
Also, note your credit grade: If it's CC and below, the bank might insist that you lower your loan quantum (borrow less) because of your history of late repayments (or whatever else caused that grade).
Remember, you can have a ton of money in your bank account and sky high income, and still get a loan rejected due to poor credit. The only way to fix this is by taking out smaller loans, and then repaying them consistently.
The number of credit inquiries you've made
If you keep asking for credit, and 30 different financial institutions have pulled your credit report in the past month, you'll be identified as credit hungry. That lowers your credit score, and raises suspicions for your home loan approval.
Some banks get nervous when they see this, because you know what kind of person suddenly rushes to get a lot of credit, when they haven't needed it before?
The answer is someone who might soon be denied credit. Like someone who got retrenched, and is scrambling to get loans while he can still prove his past three months' income. Or someone whose business is failing, or is about to fight a huge legal battle.
Some banks will close an eye, but in the off chance your loan application is denied – or you're asked to take a lower loan quantum – this is sometimes the cause. This is one reason it's best to avoid using a lot of credit, in the same year you intend to buy a house.
You've never taken a loan
Oh, you were taught this was a good thing. We hate to bust an old childhood lie about never borrowing money, but uh…not borrowing can be bad for you too.
You see when you've never taken a loan, your credit grade is Cx. That's also called a "thin credit file". What that means is that you use loans so seldom, that banks have no way to decide whether you're trustworthy. They have to just guess whether you're the sort who makes repayments on time.
And banks are all about your past history and paper trail, when it comes time to giving out loans. They don't know you personally, so it's the only way they can do things.
So how do you get past this? You do it by getting a credit card or small personal loan (even if you don't really need one) in the two to three years leading up to your mortgage application. Then you use the loan to pay for things, and then repay the loan in full (e.g. if you spend $500 on the credit card, you always repay the $500 before the billing cycle is up).
You effectively pay through the credit card or loan, without actually using any credit. That ought to build your credit score to AA, at which point a home loan approval won't be an issue.
Being self-employed
There is a haircut applied to variable income, which is what you're considered to have if you're self-employed. This reduces your effective salary by 30 percent, when the bank checks your Debt Servicing Ratio (DSR).
There really isn't a way around this; but if you're a freelancer and you can convince a client to put you on payroll as an employee (good luck), you can sort of get around it. But we wouldn't count on that happening; they'd have to give you employment benefits, and top up your CPF by 16 percent, and all that stuff.
The people doing the valuation spotted something they don't like
The bank relies on an official valuation, when they're deciding how much to lend you. Even the loan is pegged to the valuation, and not the asking price.
Now sometimes, the people doing the valuation will spot something they don't like. They may decide your property in Geylang is too close to the red-light district, or that your management council suing the developer (due to condo defects) is going to put a dent in property values.
Now if the official valuation is $1 million, whereas the seller is asking for $1.5 million, you can see how this is a problem. The bank is going to ask you to take out a smaller loan, based on the $1 million valuation – paying the rest of the price to the seller is your problem.
Often, you won't know the reason why the valuation is so low; not unless the mortgage banker is nice and decides to tell you. But the only way around this is to approach another bank, and get a different valuation.
As an aside, if repeated valuations ascribe a much lower value than the seller is asking for, you may want to rethink your purchase. One bad valuation is a fluke; three or four valuations, all of which suggest the house is worth much less, is cause to search for another property.
Check out some competitive alternatives on 99.co, or engage a property agent to figure out what's going on.