With private home prices on a non-stop decline, we're seeing some of the best-ever property deals on the market. But if we told you it's the right time to look at some multi-million dollar central region properties, you'd throw something at us. So instead, here are some of the most affordable choices for shoebox apartments in Singapore right now:
Average asking price: $499,000
409 square feet, one bed, one bath
Hold it, we know what you're thinking: red light district. But Lorong 6 is actually quite far away from the more…sexually liberal areas of Geylang. In fact, it's within walking distance of the Kallang MRT station. And to top it off, Geylang is quite close to the Central Business District (CBD).
Now these are shoebox apartments, it's not what you would call a family home. But it's a rental opportunity, for the occasional expatriates who want a close-to-central location, and are open to the concept of staying in one of our more colourful districts. If you do want to stay here, you might enjoy how this unit is suitably far from the noisier coffee shops and ubiquitous electronic stores.
Buy if: You want relatively good access to the CBD, or want to own a shoebox to rent out. Alternatively, you are speculating that Geylang will go the way of Keong Saik or Desker (former red light areas that have since moved away), and you are trying to cash in now while the price is low. This unit is freehold, so you can wait.
Drawbacks: There's no getting around the fact that Geylang is a red light area, and resale will be difficult. This means that, even though the unit is cheap, it could still end up being a liability. As an investment, it's speculative. As a residence, it should only seriously be considered by singles with no immediate plans to raise a family.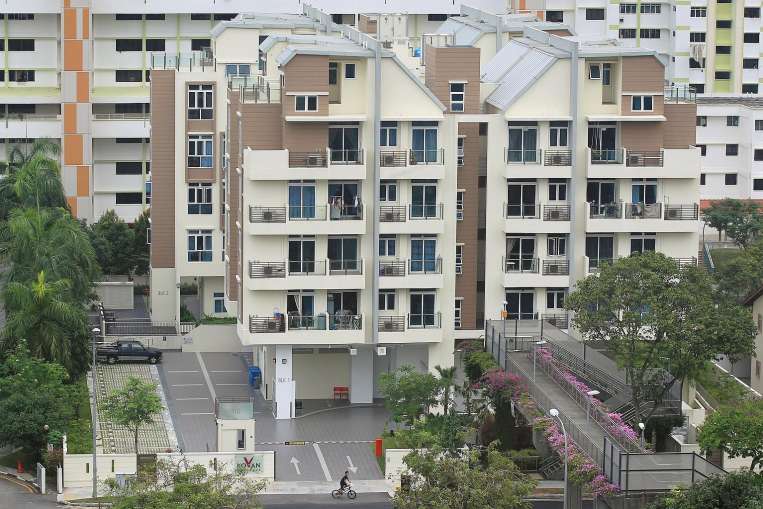 Average asking price: $500,000
366 Square Feet, one bed, one bath
We'll be direct: it can get noisy here, and the roads around this development get very congested. The development is next to the mosque, and you will have contend with slow moving traffic at certain hours. Also, this is a 99 year leasehold unit, which commenced in 2010.
That being said, these shoebox apartments are close to the nearby HDB developments, which offer a good mix of amenities (For those of you haven't kept up, the area is no longer the ulu place it used to be in the 1990's). There are a lot of heartland shops and eateries that are just a short walk away. Overall, this location offers a good mix of amenities for its price.
While the sales pitch for this place says the Kovan MRT station is nearby, our frank opinion is that it's over a 10 minute walk. We know that for some people, that's too far to still be considered convenient; you can decide if it bothers you.
Buy if: You want to have quick access to HDB like amenities, but want to own a private residence. Also, if you are not bothered by periodic noise and congestion, this is good value for money as a place to stay.
Drawback: This is a shoebox unit, so again it's not for someone looking to start a family. As for rental prospects, you'll have to contend within the fact that tenants will prefer areas near an MRT station, and that they will have many other options nearby. This unit will not be especially attractive to them.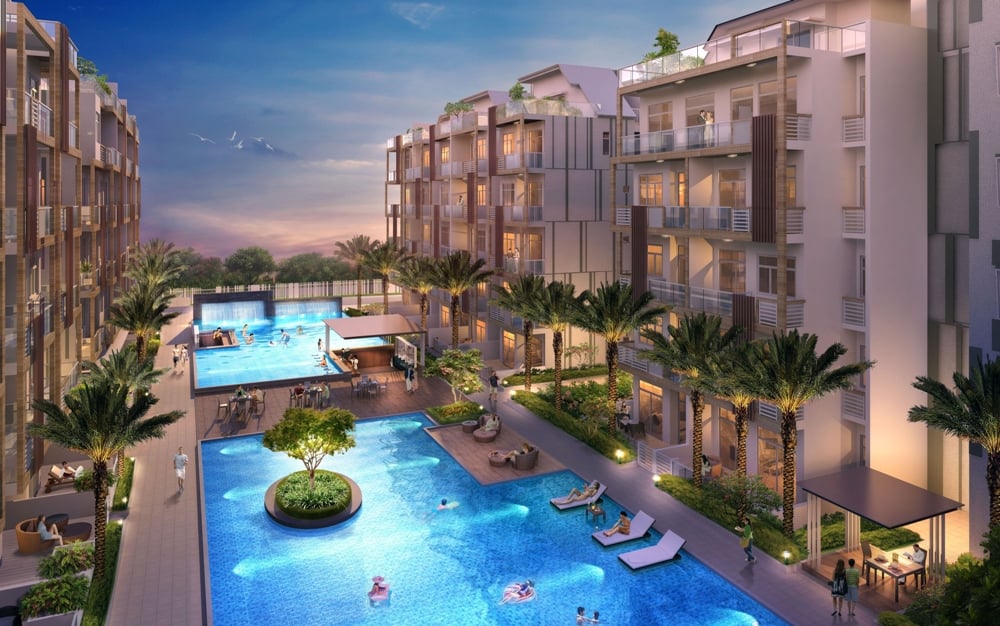 Average asking price: $520,000
441 square feet, one bed, one bath
Parc Rosewood had a moment of fame in 2012, when the development was reconfigured to have primarily studio apartments. This made it a top-seller at the time.
This development was specifically built to take advantage of the developing Woodlands Regional Centre. This is part of the unfolding Master Plan to create over 700,000 square metres of commercial space in the area.
At present, it's location is somewhat unimpressive. The closest MRT station is one kilometre away, as is the mall (Causeway Point). However, Woodlands is an area is that is slowly being built up, so consider it a value buy in expectation of rising property values later.
Buy if: You are happy to wait for Woodlands to go the way of Jurong, and grow from a rustic outback to a hotspot. Also if you enjoy being away from urban confines – Woodlands has less in the way of traffic noise, and the view contains something besides concrete and glass.
Drawback: For the time being, there are few amenities to these shoebox apartments. If you are not driving, you may find it a real pain to get to and from home. If you are renting out, your tenants are likely to either be people who drive, or those who are on a tight budget (and will also drive – drive a hard bargain, that is).
The Ebony, 35 Lorong Marican
Average asking price: $550,000
334 square feet, one bedroom, one bathroom
The Ebony is a freehold development, located in a sleepy but convenient stretch along Sims Avenue East. It's quite close to the Kembangan and Eunos MRT stations, and there are a lot of nearby eateries. There isn't much in the way of retail options though, so residents will probably have to travel for groceries and such.
The "fault" in this development is subjective. We want to point out that the area lacks bustle, as there's little beyond rows of small dining places. But at the same time, we know that low noise and low congestion are considered bonuses to some of you. The same goes for tenants, if you're renting out: this development is likely to attract the more quiet sort, who just want peace and train access.
Buy if: You feel easy train access, along with peace and quiet, are more important than things like being near a Uniqlo outlet or "happening" nightlife.
Drawback: You can't stand quiet, sleepy areas where there is not much to do in evenings (beyond sitting in a small restaurant with a book and a latte).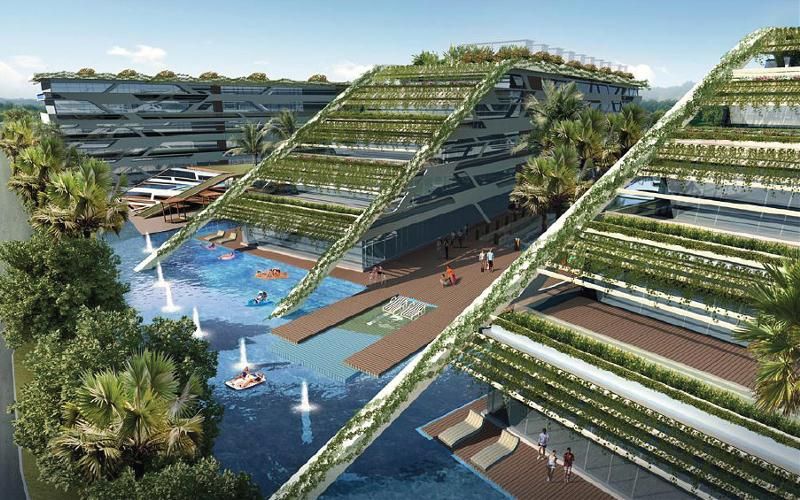 Average asking price: $550,000
441 square feet, one bedroom, one bathroom
This is the newest of the developments on this list. It's a 99 year leasehold, and it was just completed this year.
The Nautical is positioned to take advantage of the Canberra MRT station, which is just five minutes away (the station will be complete in 2019). In the meantime, the closest MRT station is Sembawang – but be warned as it takes more than 15 minutes to get there on foot.
There is a Giant nearby, in Sembawang Shopping Centre, along with a lot of restaurants. Sun Plaza is also nearby, so you won't have to travel out of the neighbourhood for your essentials.
Up until the MRT station is complete though, this really is a unit for people who have access to a car. If you don't, expect to be cabbing to and from Sembawang or Yishun MRT all the time.
Buy if: You want access to a lot of everyday amenities, but don't want to drive into town for it. Alternatively, you are expecting good rental prospects once the Canberra MRT is complete.
Drawback: The location to these shoebox apartments are quite of out of the way, and the space surrounding the development is very quiet. There isn't much in the way of nightlife or activities.