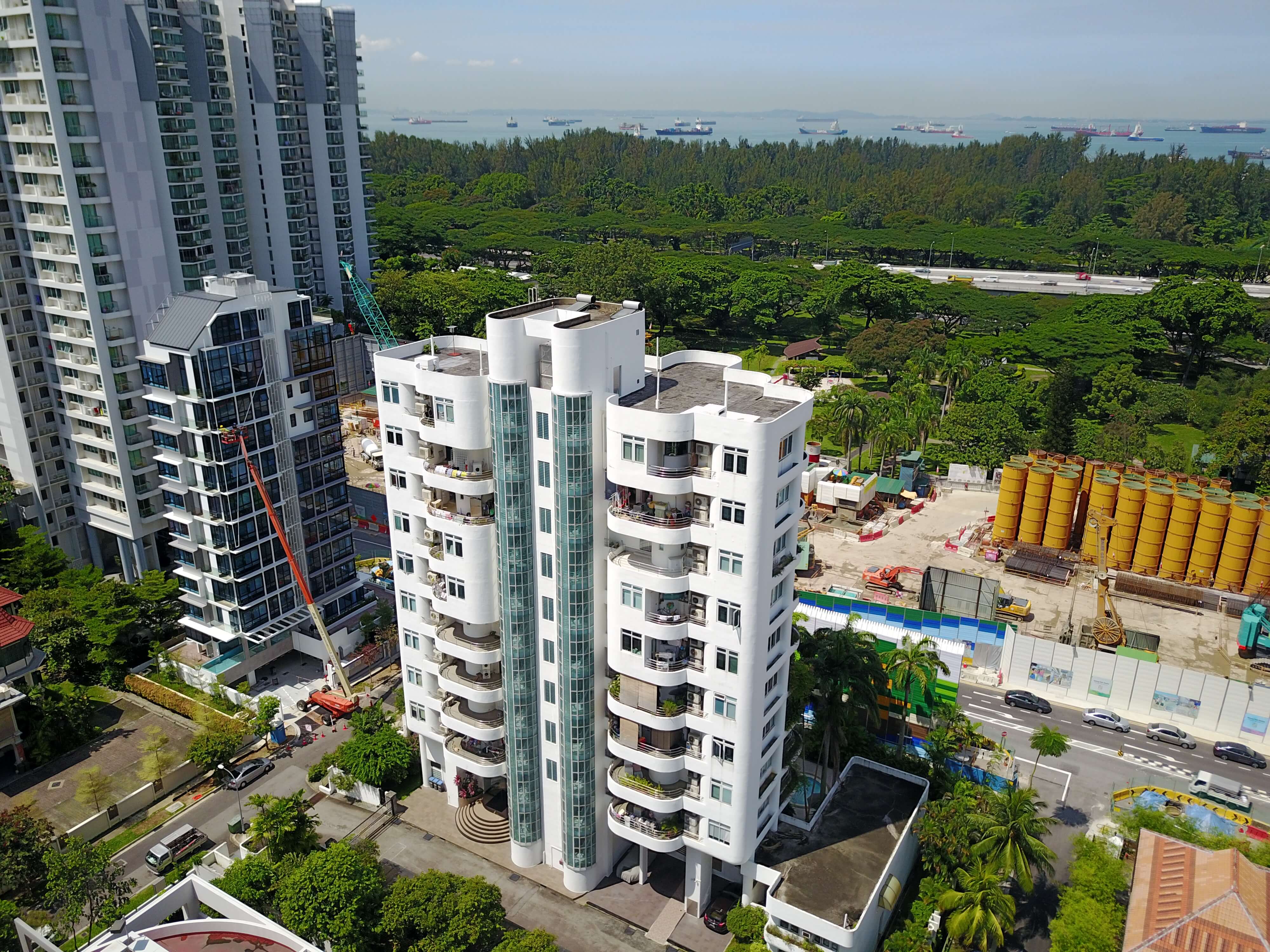 The Albracca, at Meyer Road, recently sold in an en bloc for a cool $69.2 million. This is more than 11 per cent over the initial price residents were aiming for ($62 million). This has some wondering if it bodes well for the location specifically, or if it's a reflection of changing market sentiment.
The Sustained Land deal at Meyer Road
Sustained Land bought The Albracca at $69.2 million, despite residents (on the advice from analysts) expecting to get anywhere from $62 million to $65 million. This works out to around $1,409 per square foot, and residents are likely to get anywhere from $3.8 million to $7.3 million for their units.
The high premium is interesting, given that Singapore has been in a sustained property slump. There were around a dozen bids for the 23,400 sq ft plot, which is situated near the upcoming Katong Park MRT station.
While it undeniably bodes well for other nearby properties, this has also been seen as a boon for the overall market.
What's going on around Meyer Road?
The quiet area of Katong Park didn't use to be that way. From the '50s to '60s, it was practically a resort – at the time it was a beachfront (before land reclamation), and was popular enough to be a target of a terrorist bombing. Following land reclamation, this area became a quiet but ideal residential enclave.
The nearby Dumman High School, Singapore Swimming Club, and once famous Katong Park make the area quite liveable. The public swimming complex, also in the same area, is a major draw for non-condo residents (its cafeteria was once famous for its chicken wings and mee siam, in the 1990s).
These days there are also major childcare services in the area, like the Montessori school along Fort Road, and an EtonHouse. Overall, a rare residential area with the quality of personal space. There's just one problem:
This is the worst area for public transport. Short of the bus stop outside Katong Swimming Complex, it's hard to get around. That's why a Katong Park MRT would be a big deal: it would eliminate this long standing issue, and make the area one that's both spacious and accessible.
Sustained Land, along with the other bidders, have long known the area's potential; the number of bids is not surprising (although the premium is unexpected high, given the market outlook).
Nearby properties include Meyer Residence, Meyer Melodia, and The View could see some appreciation despite the market slump. The residents had better brace for an influx of people once the Katong Park MRT station opens.
The bid could also reflect developer sentiments of a recovery as early as 2020
Developers typically look two to three years down the road, given the time it takes to finish a project. The high premium paid for The Albracca follows other aggressive bids such as this one and this one we've seen in the last year or two.
Perhaps developers know something we don't, or perhaps developments are still profitable despite falling prices (prices are down by a mere 11 per cent or so, despite a prolonged slump of around three years).
All in all, analysts are cautiously optimistic about market sentiment remaining fairly positive based on the number of offers for collective sales and demand for government land this year.