Let's face it, a billionaire unloading $28 million on a penthouse is child's play. But when a relatively high-profile billionare, like actress Vicki Zhao's husband Huang Youlong, buys a penthouse in one of the most prime locations in Singapore DURING the Covid-19 lockdown, it's bound to raise a few eyebrows, especially since there are some really dramatic details about the transaction itself.
Now, we have an inside look at Huang Youlong's massive 29th storey, 8,740 square feet (sq ft) penthouse. The massive five-bedroom home is located at Ardmore Park condomimum, a 330-unit freehold condominum built in the late 1990s. The condo sits on 8 acres of prime land in Singapore's District 10 and Huang's penthouse is one of six in the development. First, here's the floor plan: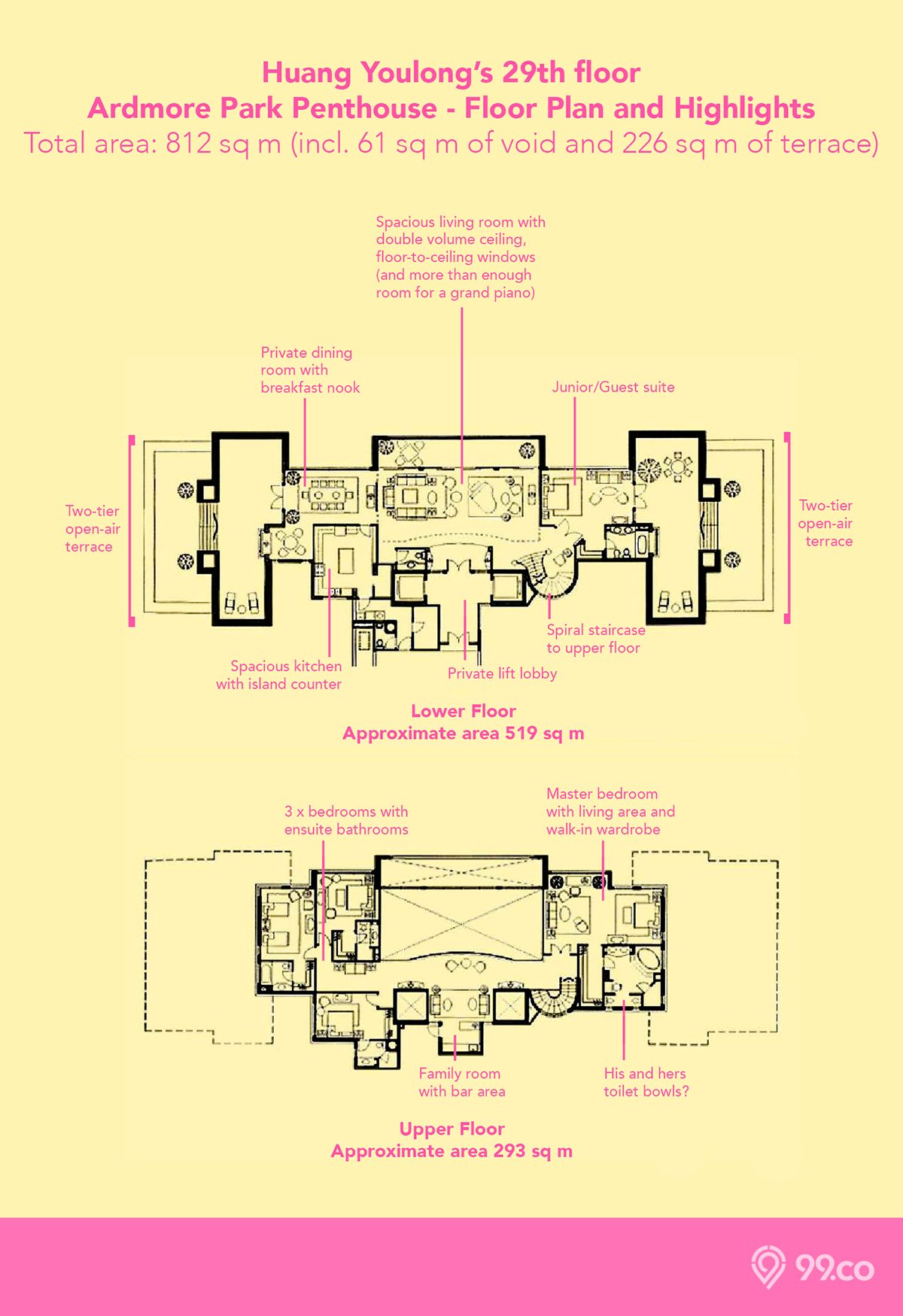 We took a look at the layout of Huang's 29th storey penthouse. It has some really nice aspects to it, but one thing really stood out.
Out of a massive 8,740 square feet (or 812 square metres) of floor area, 28% of it is open-air terrace. The size of each open-air terrace—there are two—is slightly larger than a typical HDB five-room flat!
The open-air terraces are located on the lower level of the penthouse, accessed via the dining room and the junior suite. This aerial photo shows how the penthouse roof terraces at Ardmore Park look like from above:
In a newer luxury condo such as The Marq on Paterson Hill, the developer would've put a private swimming pool on a balcony or roof terrace, and that would've been really cool. But it's a 1990s condo we're talking about here, so it's just roof.
Under Singapore rules, Huang will not be allowed to erect any permanent structure on the roof nor do this. He can however turn the roof terraces into lush garden space, install jacuzzis, or throw really cool rooftop parties.
Here are exclusive photos of Huang Youlong's actual penthouse unit*: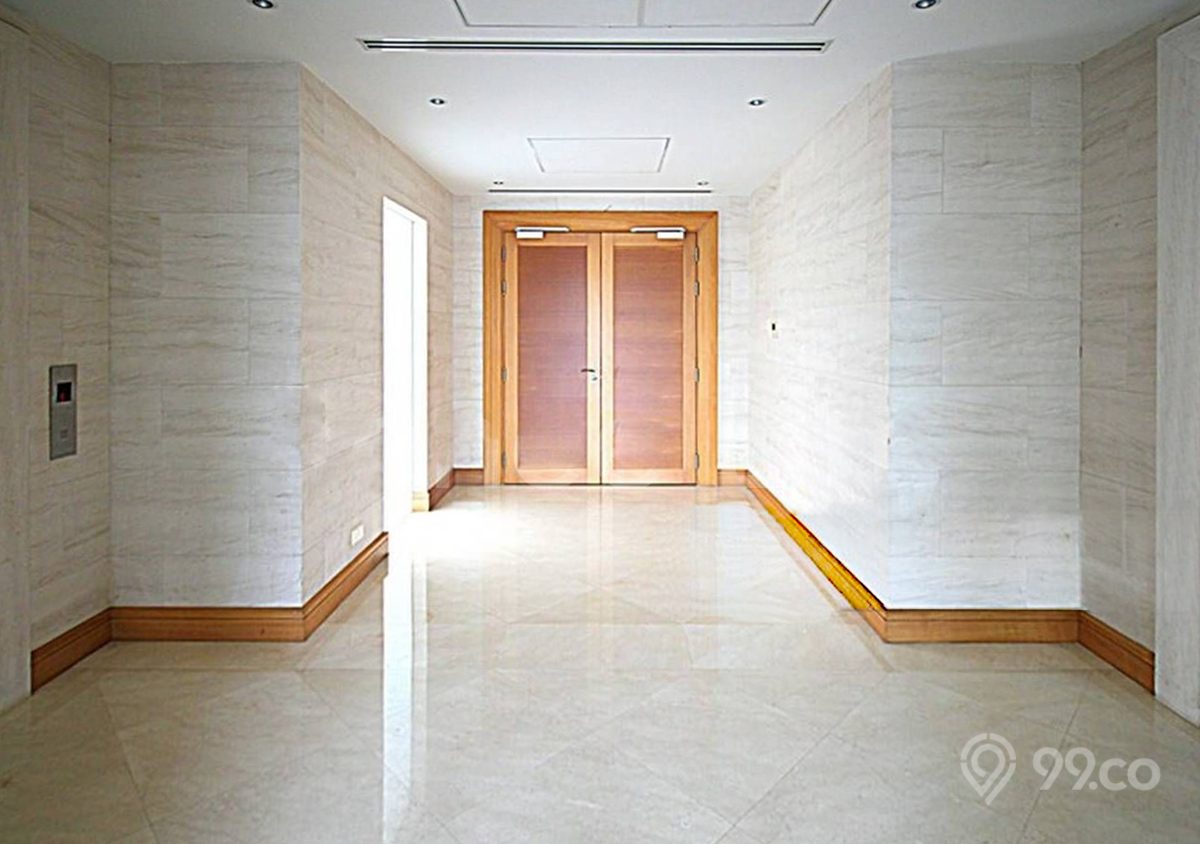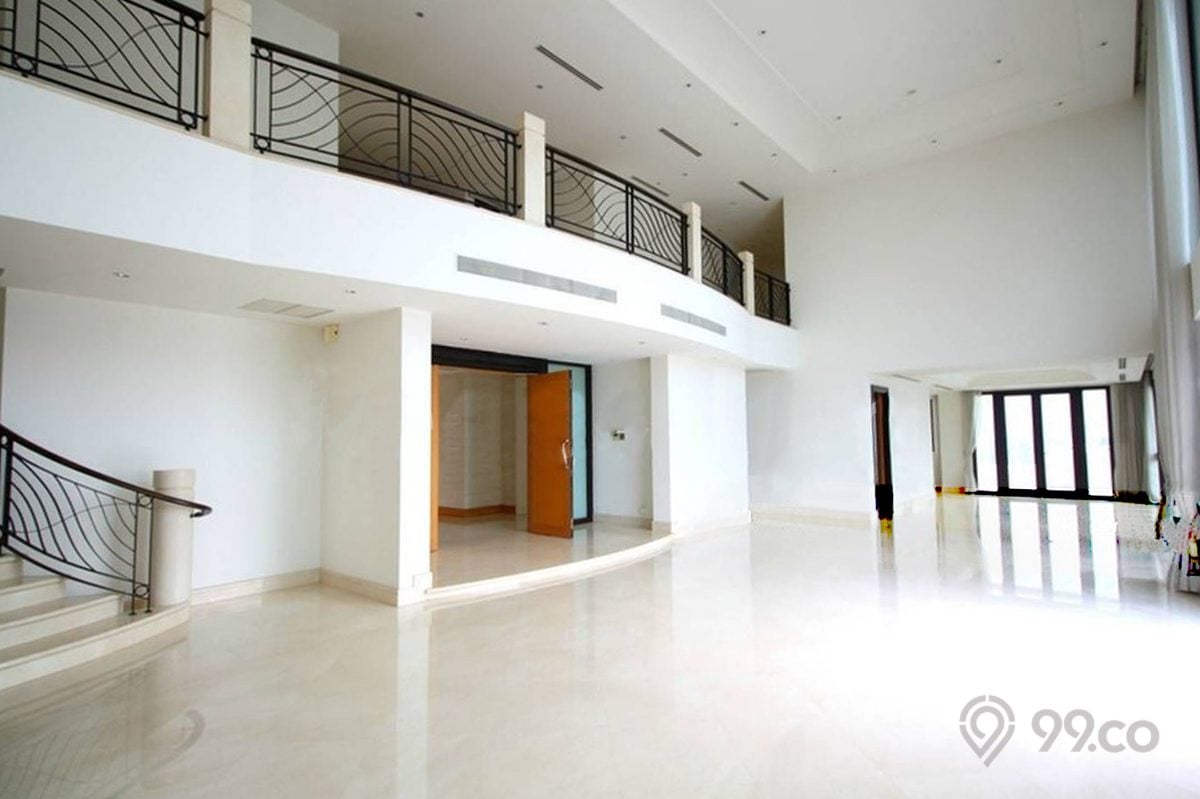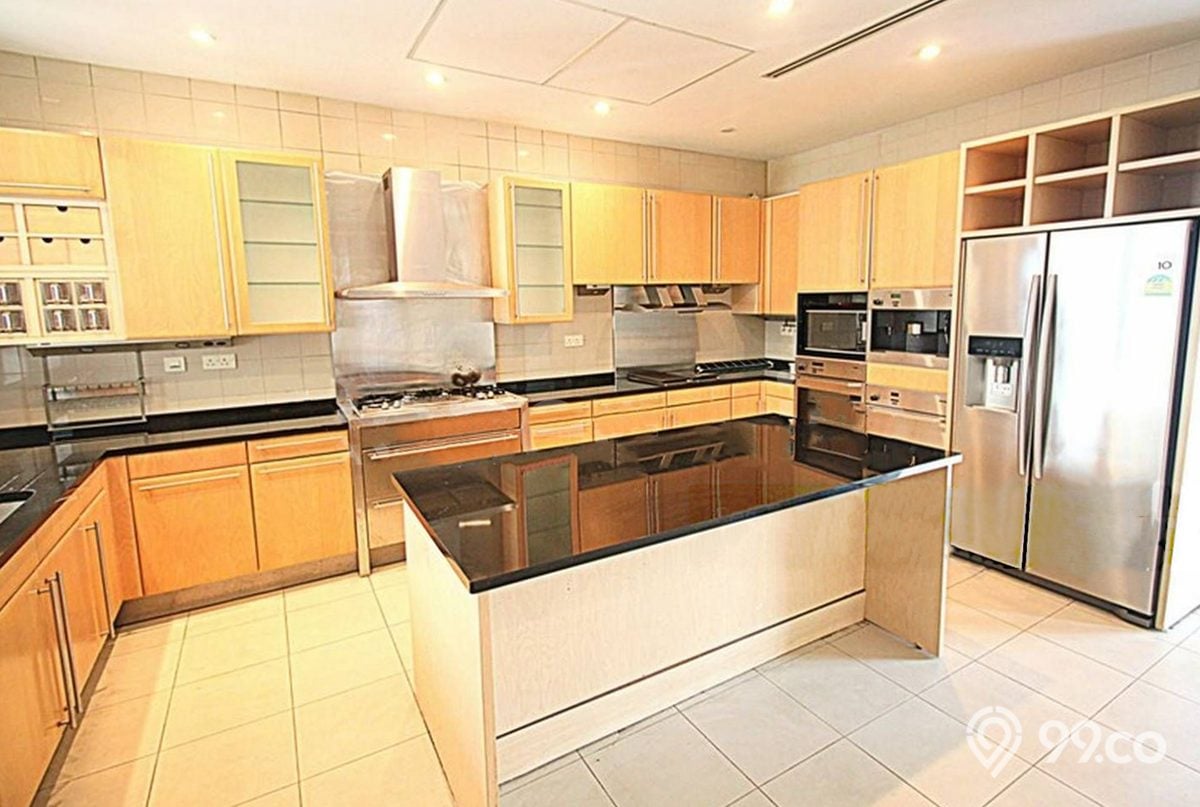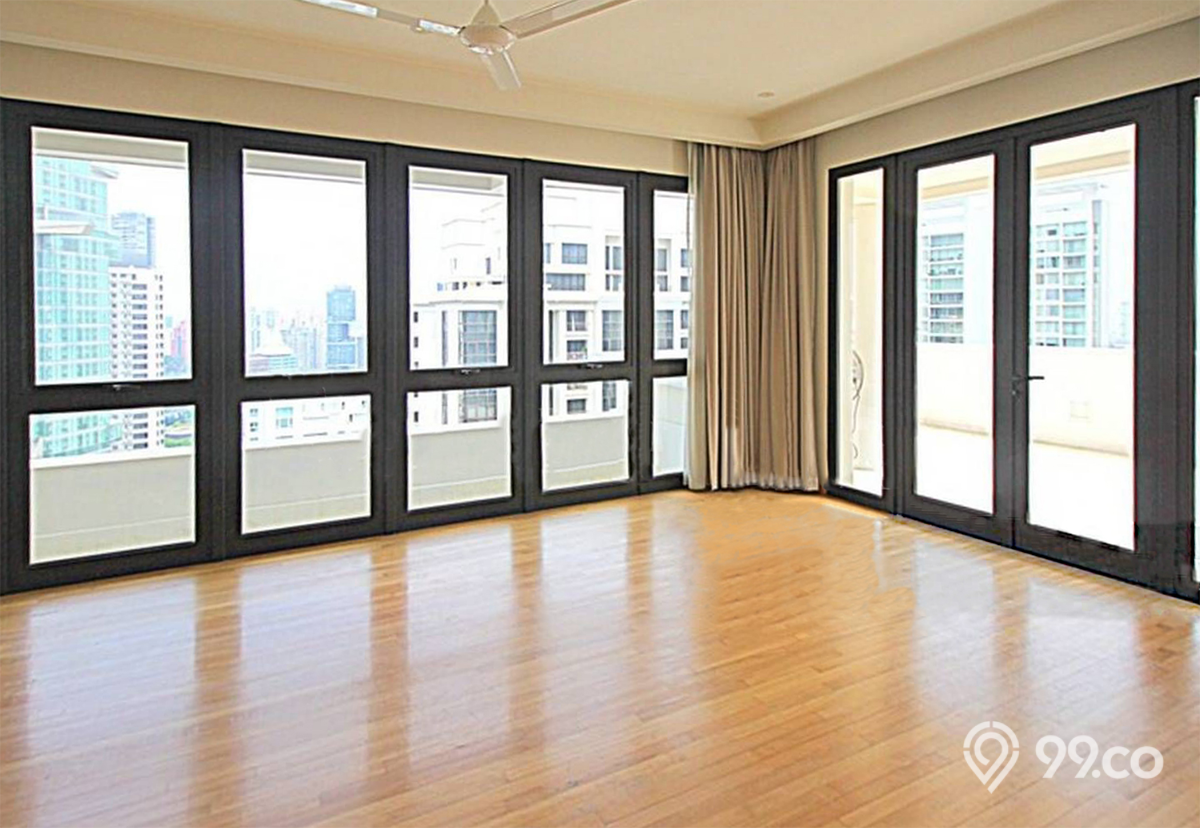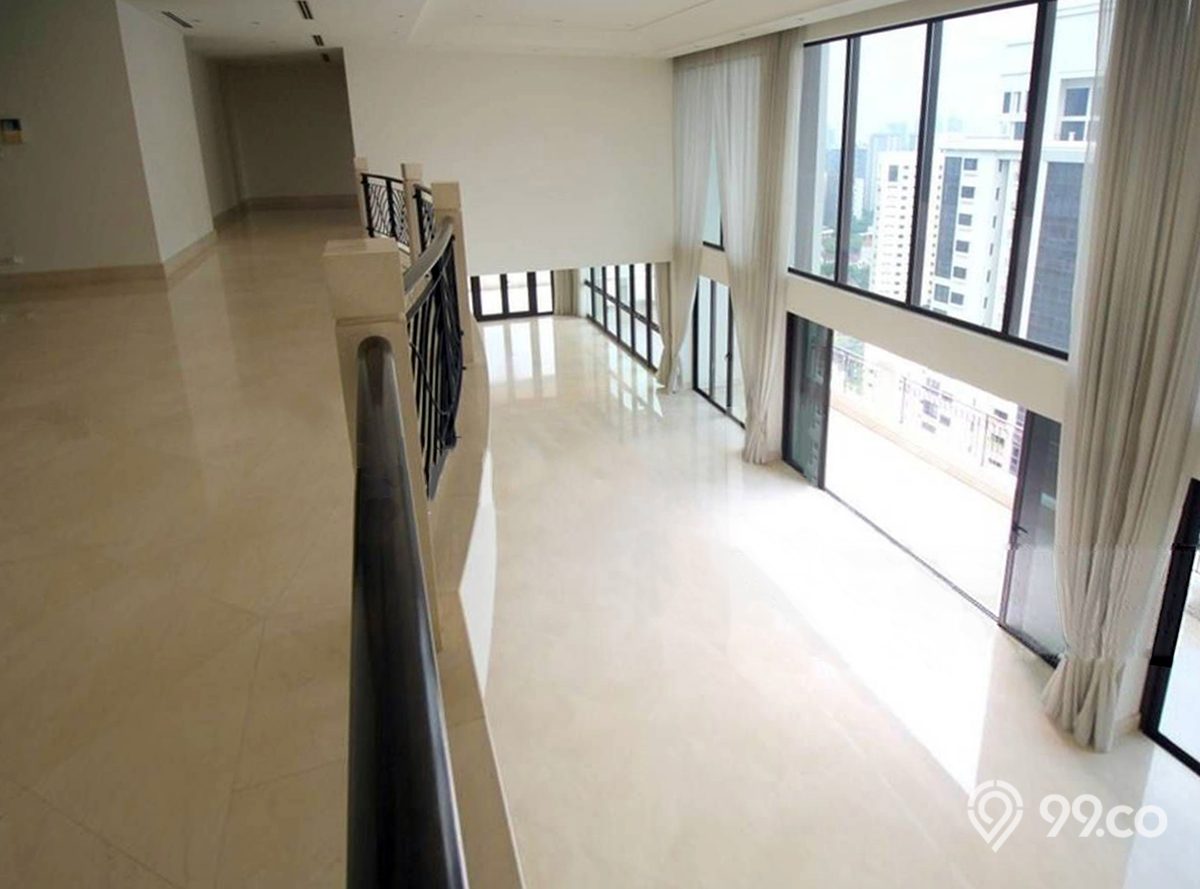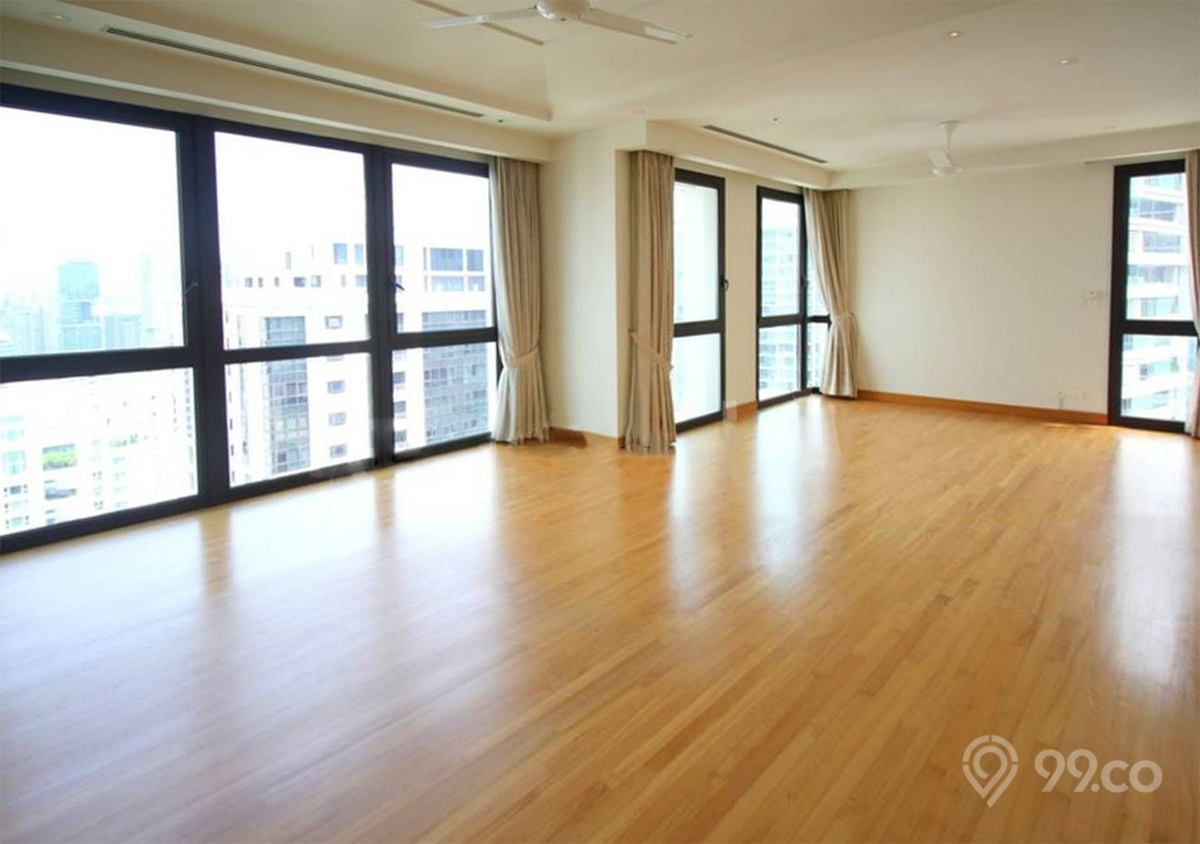 *The photos were taken in 2017, before the previous owner bought the unit. More of that story here.
More features of Huang Youlong's Ardmore Park penthouse:
Flooring: the living areas are laid with top-quality Italian marble, while the bedroom features hardwood parquet flooring
Windows: Aside from the living areas, all bedrooms have beech wood strip flooring
Bathrooms: Every bedroom has a ensuite bathroom with marble floors and walls
View: Huang Youlong's penthouse has a spectacular pool view, and expansive views in three compass directions, thanks to the open-air terraces
Maid's quarters: There's a spacious helper's room for two domestic helpers
Parking: The penthouse purchase comes with EIGHT parking lots
Rental: A similar-sized penthouse at Ardmore Park fetched a rent of $30,000/month in 2018
Maintenance fee: Huang Youlong can expect to pay $4,000/month in maintenance fees!
Located within walking distance of Singapore's Orchard Road, Ardmore Park is a development that has aged remarkably well and remains popular among well-heeled locals and foreign buyers.
Huang Youlong loves this condo so much, he's believe to own at least one other unit at Ardmore Park, believed to be a four-bedder on a low-floor in another block.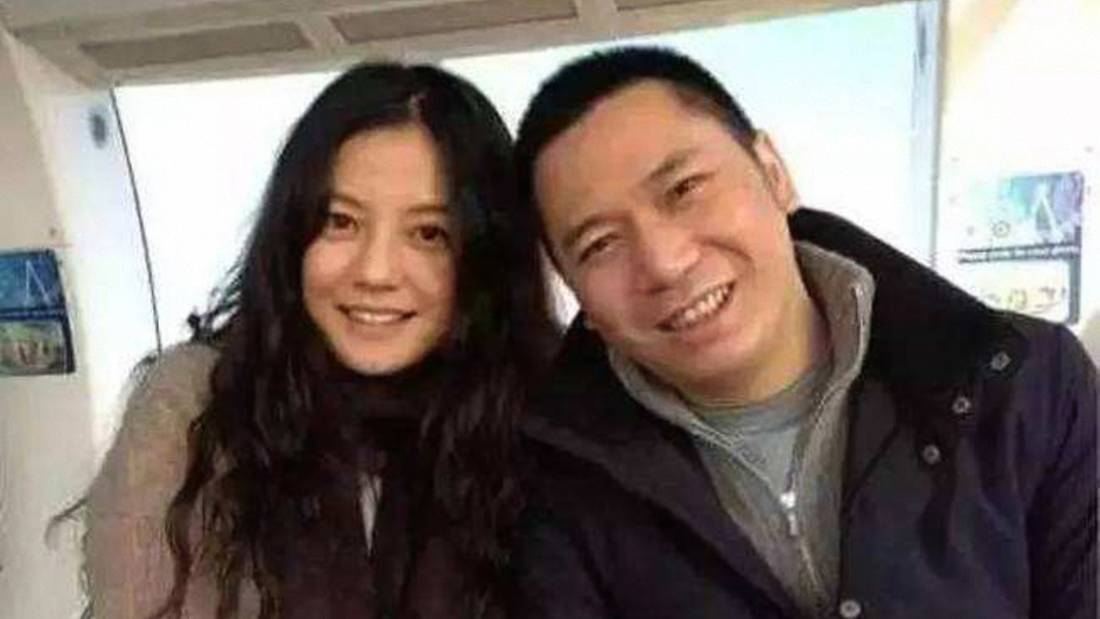 Ardmore Park: Good feng shui?
Property agents have shared with us that Chinese buyers especially love the development for its "optimal feng shui attributes". The design of the development, placement of the blocks and the lay of the land itself all score big points, if you believe in geomancy.
Facilities-wise, there's a 40 by 24 metre swimming pool (a huge size for condos that were built in its time), two tennis courts and a clubhouse. Residents also get a Japanese-style garden complete with a koi pond.
Sure, other newer, swankier condos like Le Nouvel Ardmore, Nouvel 18 and Sculptura Ardmore have sprang up next to it in recent years, but there's just something about Ardmore Park that continues to attract billionaires like Huang Youlong.
If, like him, you have $20-ish million to splash on a property in Singapore, here's what you can get!
Would you live in an Ardmore Park penthouse like Huang Youlong's, or go for something else? Let us know in the comments section below!
If you liked this article, 99.co recommends Which Singapore Condo Would Ip Man Buy? and James Dyson gets a new neighbour downstairs
Looking for a property? Find your dream home on Singapore's most intelligent property portal 99.co!