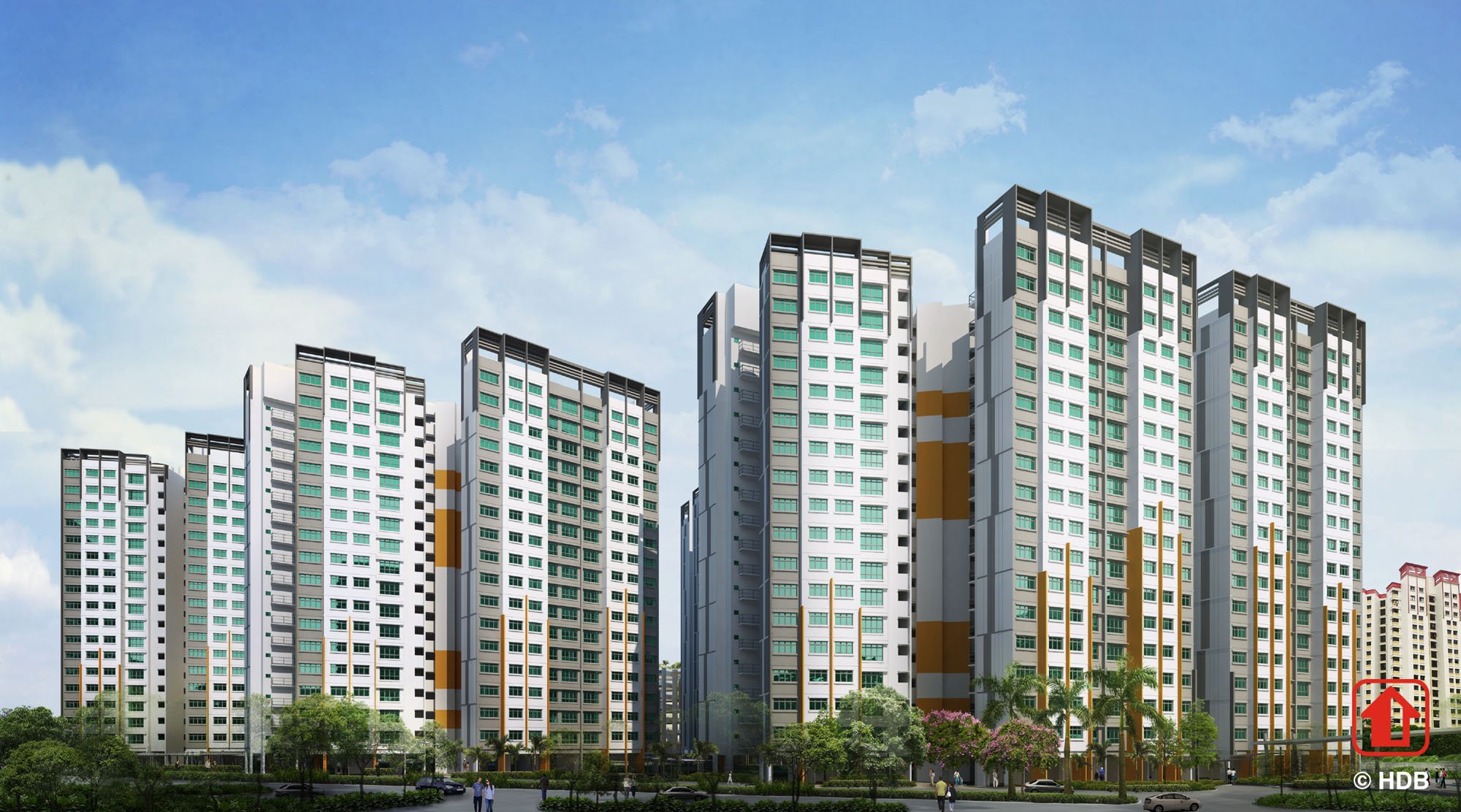 (Credit)
Most of us live in or have lived in HDB flats, and it is apt to say that HDB flats are the pillars of Singapore. In fact, more than 80% of Singapore's population live in HDB flats.
Many of us may not know that the HDB was born out of the need to house Singaporeans who were mostly living in unhygienic slumps in the 1960s. At that time, only 9% of Singaporeans lived in public housing, and this was when HDB was set up to solve the problem of a housing crisis and provide affordable homes for our citizens.
Over the years, HDB has built more HDB flats every year to ensure that they meet housing demands. As of 2015, there were a total of 937,086 dwelling units under HDB's management. This includes sold flats and public rental flats. But as supply increases, prices haven't been coming down.
Looking at the resale price index, where 2009 is at the base of 100, the latest figure as of Q42016 shows the index at 134.6. 
The myth of "expensive" HDB flats
While it is indeed shocking that public housing anywhere in the world can reach a whopping $1 million dollars, we need to consider that these are mostly anomalies. For one, a majority of the million-dollar HDBs are from two estates – the Pinnacle at Duxton, as well as the executive mansionettes at Bishan street 13. There are of course, other outliers, but these crazy resale figures make up less than 0.1% of the total HDB supply.
The main reasons for these HDBs commanding higher than normal price are usually due to a few factors – strategic locations in mature towns, large size, as well as being renovated or having unblocked views.
Beyond these outliers, our public housing continue to be rather affordable, helped by several measures from the government. These include:
There are a number of housing grants home-buyers can make use of depending on the income level and various criteria of the applicants. These can come up to be a rather sizable amount, especially since the Budget 2017 increased the resale housing grants by a margin of $10,000. Together with the additional CPF Housing Grant and Proximity Housing grant, first-timer applicants can enjoy up to $110,000 in housing grants when buying resale flats.
HDB officially launched its pilot Built-To-Order system (BTO) as the mode of sale for its new flats in April 2001. The pilot scheme involved 2,500 new flats across four sites at Sengkang and Sembawang. Under the BTO system, potential buyers apply to ballot for a chance to select a subsidised flat in proposed sites. Until today, it remains a popular option for young couples to get their first HDB, as the waiting time of around 3 to 4 years allows them to get their wedding and financial preparations in order before their new flat arrives. Because these are highly-subsidised, they are a popular choice because it makes these BTO flats affordable and almost guarantees a profit when they are sold in later years.
Earlier generations of Singaporeans might have most probably gone for an HDB loan over a bank loan, but times are different now. Bank interest rates have remained at a historic low in the last few years, which means that mortgage loans from banks can be cheaper than the HDB loan rates. The HDB concessionary loan is pegged to 0.1% above the CPF rate, which makes it at 2.6% currently. Compared to competitive home loans (1.3 to 2%) provided by banks here, the latter is obviously the better choice if you are just looking at getting the cheapest rate possible.
However, one key factor that continues to encourage home-buyers to take up HDB loans is that it allows you to borrow up to 90% of the home value whereas bank loans allow a maximum of 80% loan-to-value. For those who are cash-strapped, it does make sense to take up a HDB loan to help them better manage their cash flow.
Cheaper units are still available, if you are less picky
Other than the above government measures to help ensure HDB remains affordable to most, home-buyers can also find cheaper HDB flats if they are less picky about the HDB units they want.
For instance, we all know that the location of a property can have a big influence on its price. If price is a concern, try looking for a flat in a non-mature estate, or further away from the town centre. You might be able to find flats that are rather accessible by buses even if you do not live near the MRT.
Lower floor units are usually priced cheaper than higher ones, since some perceive them to be noisier as they are nearer to the ground floor, or that higher floors usually come with better/unblocked views.
You can also try looking for a unit that isn't renovated so that sellers will not price in the amount they used for renovating their flats. Sometimes, doing the renovations yourself can be cheaper than going for a renovated unit.
HDB flats that are more than 40 years old are usually priced cheaper than newer flats as well, as some buyers may be hesitant to purchase them due to their limited lease and the implication on CPF usage.
Keeping these factors in mind, your hunt for an affordable HDB might be easier as you seek a compromise in the search for your ideal home!