On 5 August, the shocking explosion of a warehouse filled with ammonium nitrate in Beirut, Lebanon, killed at least 135 people and wounded 4,000 others.
Buildings as far as 3 kilometres away were damaged in this horrific accident, which left several neighbourhoods looking like a warzone.
Such was the power of the blast in Beirut that shockwaves were reported in the country of Cyprus, about 200 km away.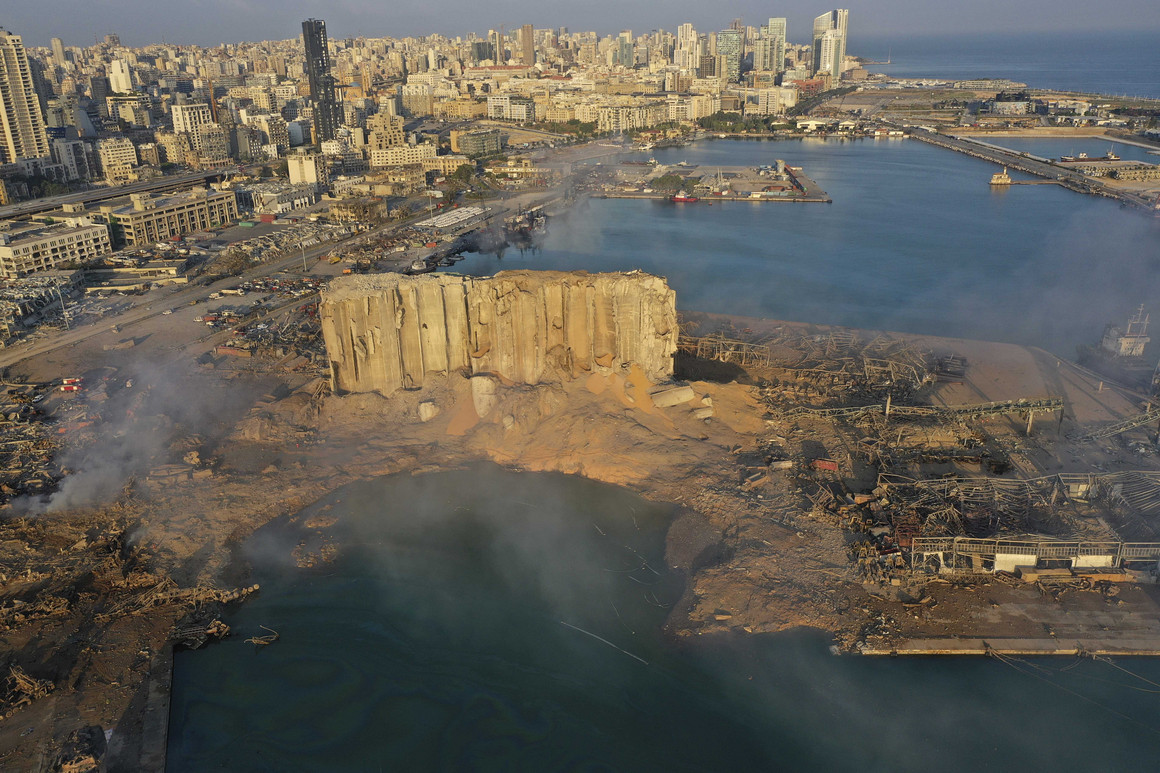 As an international port, Singapore regularly receives regular shipments of hazardous goods, which are mostly in transit.
There are a number of warehouses, primarily concentrated in Jurong Industrial Estate, specifically catering to the onshore storage of hazardous materials and explosive substances, including ammonium nitrate (also known as urea nitrate).
This left us thinking: Is it safe to live near an industrial area in Singapore, and could such a disaster ever happen here?
To find out whether Singaporeans should worry about living near industrial areas, we did a fair bit of research.
Handling and storage of hazardous material: Lebanon vs Singapore
The Beirut explosion had involved a 2,750-tonne shipment of ammonium nitrate—a highly volatile ingredient for fertiliser—which came from an abandoned vessel in 2014.
According to reports, the dangerous cargo was moved to a warehouse at the port and had been neglected in the subsequent years.
Worse still, the highly explosive ammonium nitrate was stored in nothing but simple construction sacks with zero protective measures in place, according to a photo that emerged after the disaster.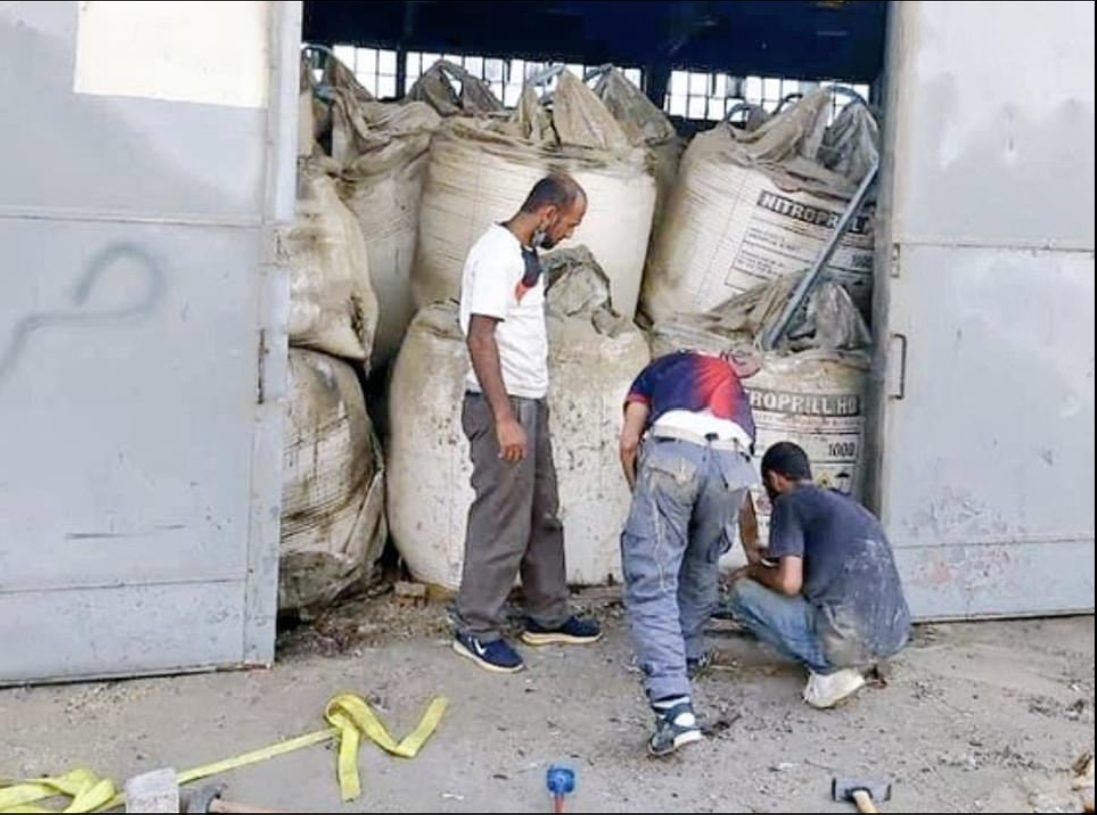 In Singapore, strict laws and guidelines are in place for the import, handling, transport, storage and sale of hazardous materials.
The National Environment Agency (NEA) has licensing control over 121 hazardous substances, whereas Singapore Civil Defence Force (SCDF) regulates petroleum and flammable substances.
The regulation of ammonium nitrate comes under the purview of the Singapore Police Force (SPF). Under the Arms and Explosives Act, ammonium nitrate is one of the 15 "explosive precursors" that require an official licence for use, including manufacture and storage.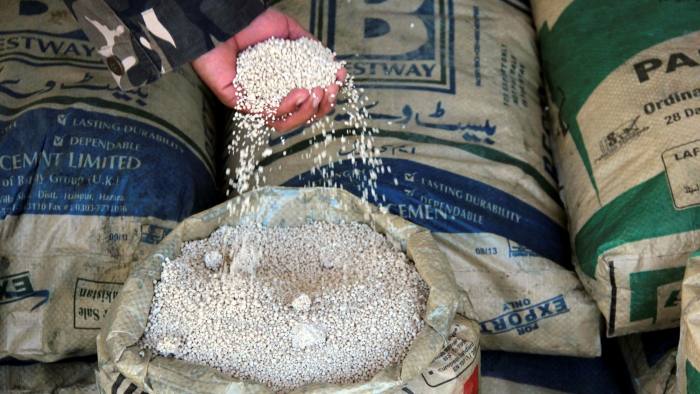 The SPF also set out comprehensive licensing conditions, which include details on setting up a closed-circuit television (CCTV) monitoring system with night vision ability at the storage premises.
Every licence also has an expiry date. Under the Act, a proposed location for the storage or safe custody of explosive precursors must be "authorised in writing by the Minister". Any person who contravenes the licencing conditions or stores explosive precursors without a licence is liable to be hefty fines and jail time.
Most importantly, the Act allows the government to forfeit any explosive precursors not claimed by its owner within six months from the date of deposit.
In addition to licensing, the Ministry of Manpower also conducts a programme to "improve chemical management at workplaces, to prevent or control chemical hazards, and to protect persons at work against such hazards".
The Singapore Chemical Industry Council (SCIC) publishes a guidebook detailing the best practices for the "warehouse and storage of hazardous materials and dangerous goods".
Distance matters: Lebanon vs Singapore
The extent of devastation of the Beirut explosion was due to how near the improperly stored ammonium nitrate were to the city's populated areas. The warehouse in which the explosive precursor was stored was just 450 metres from the nearest civilian building.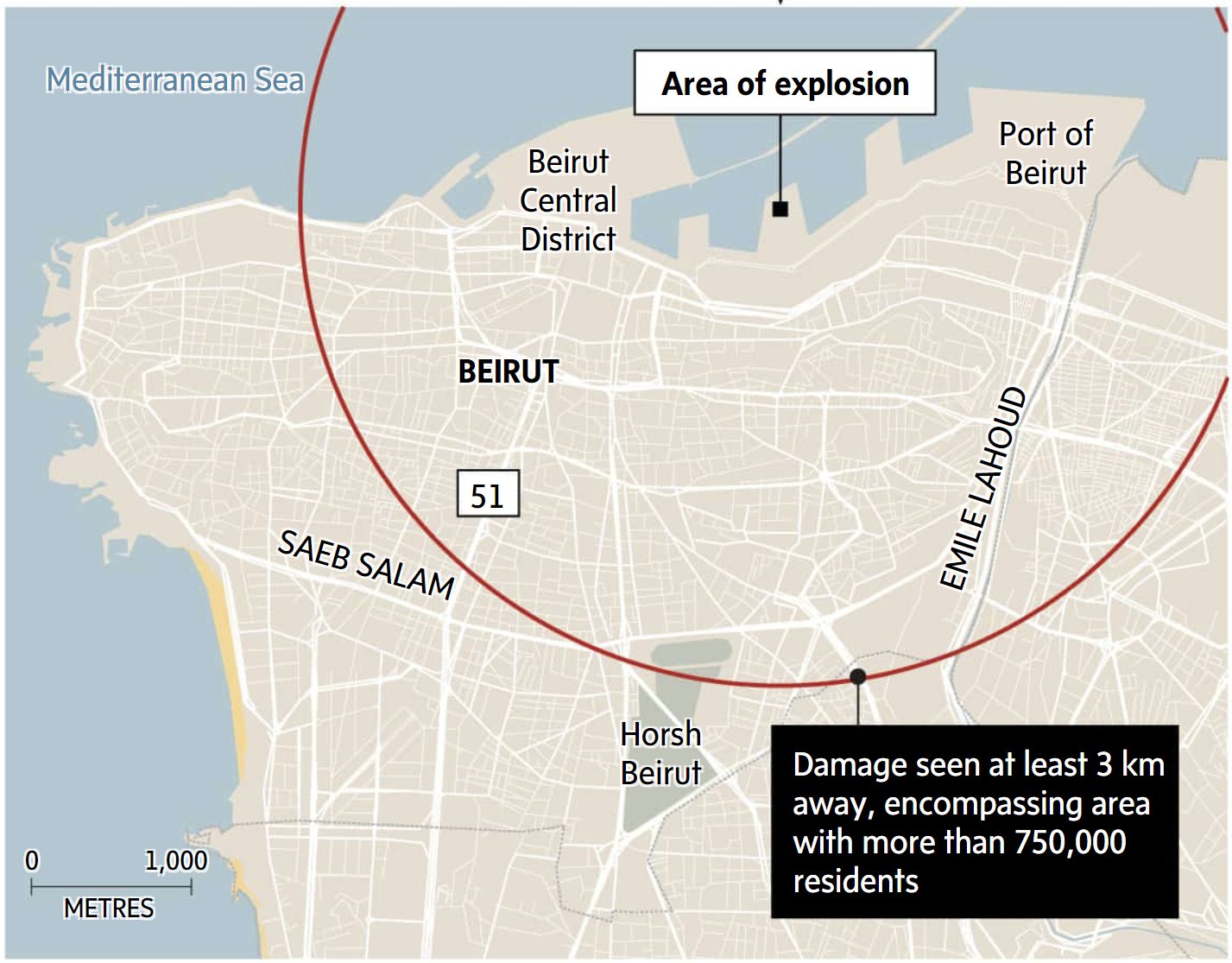 In Singapore, although there's no definite 'minimum distance rule' for the storage of explosive precursors, the Minister must approve a location prior to its usage to store explosive precursors.
At the same time, developers of industrial land in Singapore also work in conjunction with the NEA's Pollution Control Department (PCD), which "checks and ensures that new residential and industrial developments are properly sited and are compatible with surrounding land use".
For major industrial developments, the PCD requires developers to carry out pollution control assessment for their proposals. A Quantitative Risk Assessment (QRA) is also conducted to assess the safety case, which includes charting worst-case scenarios.
The Urban Redevelopment Authority (URA) also plans land use such that industries are separated into two categories: Business 1 and Business 2. Warehouses of hazardous substances fall under the Business 2 zoning category.
Sites for the storage of chemicals and oils, including explosive precursors, can only be allowed on land zoned as Business 2, and not without prior approval by NEA under the Industrial Allocation System (IAS).
Even though these strict laws and layers of safety processes and measures are in place, homeowners purchasing property located next or near to industrial areas should be aware of the type of industries that are nearest to their prospective property.
Areas where residential housing border Business 2 areas include West Coast, Jurong West, Woodlands, Yew Tee and Woodlands. But that alone shouldn't cause worry, because given the due diligence of our authorities, it is highly unlikely that bulk storage of hazardous and explosive materials near residential neighourhoods will be approved.
Case in point: Petroleum storage facilities at Jurong Industrial Estate are located at least 1 km away from existing housing estates. Previous accidents such as this fire did not affect the health and well-being of residents.
Industrial area aside, there could be another threat.
Back in 2016, a ship setting off from the Pasir Gudang—a mega industrial town and port in Johor across the straits from Punggol town—was found to be illegally carrying 51 tons of ammonium nitrate.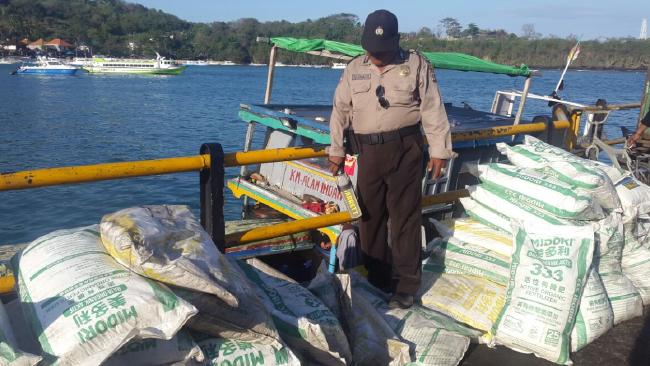 Now, we've previously highlighted a possible health threat to Punggol residents due to the petrochemical complexes at Pasir Gudang, but this could well represent danger on another level.
The crew's intention was to smuggle the highly explosive cargo to Sulawesi in Indonesia for 'fish bombing', which was a common, albeit destructive fishing practice in that region.
But just imagine if such a vessel was manned by terrorists.
Now, 1.2 km of water is all that separates Pasir Gudang from the Punggol shore, where blocks of HDB blocks are currently being built, directly fronting the straits.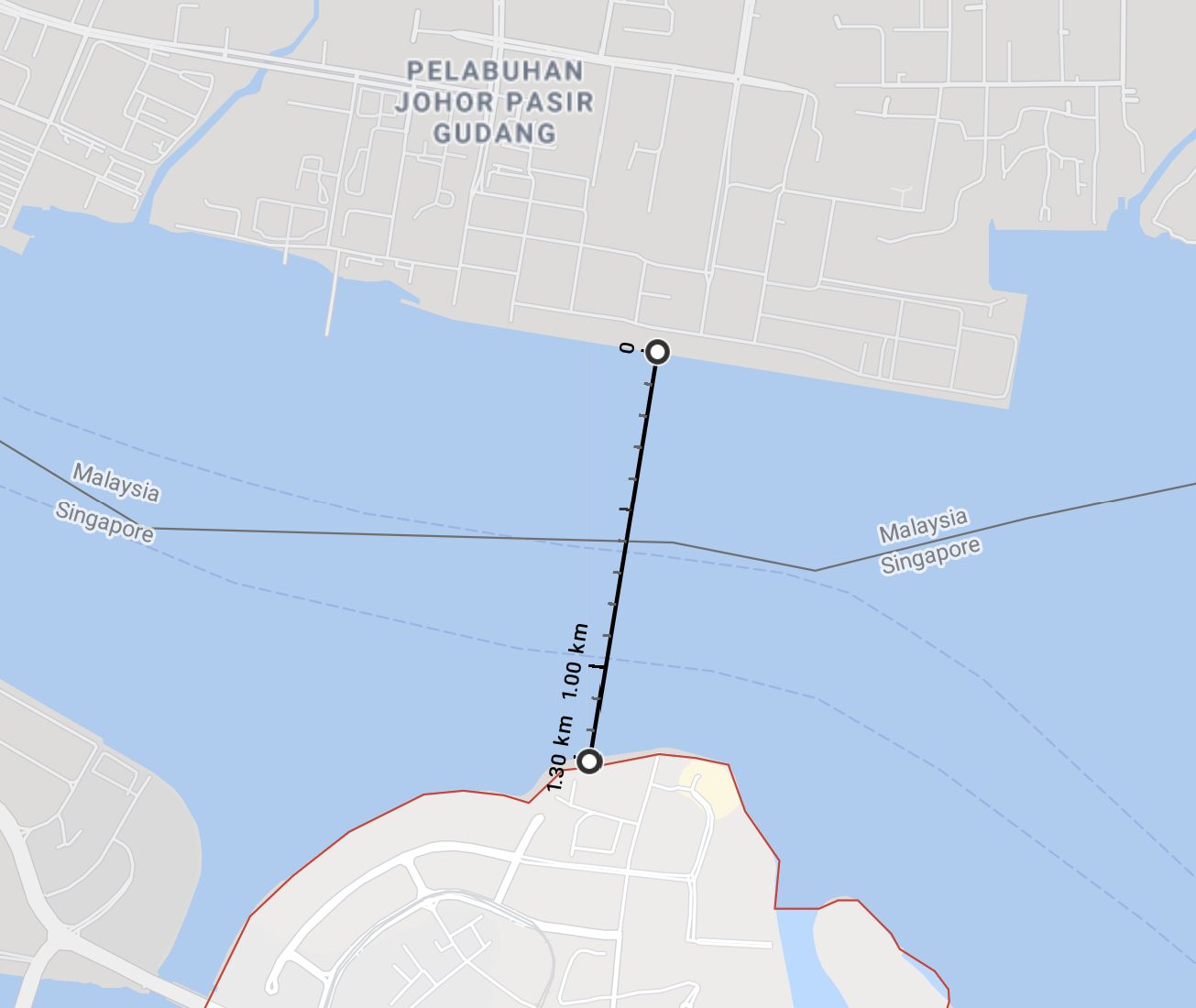 Setting off from Pasir Gudang at full speed, a vessel carrying high explosives could meet these HDB flats head-on in under two minutes.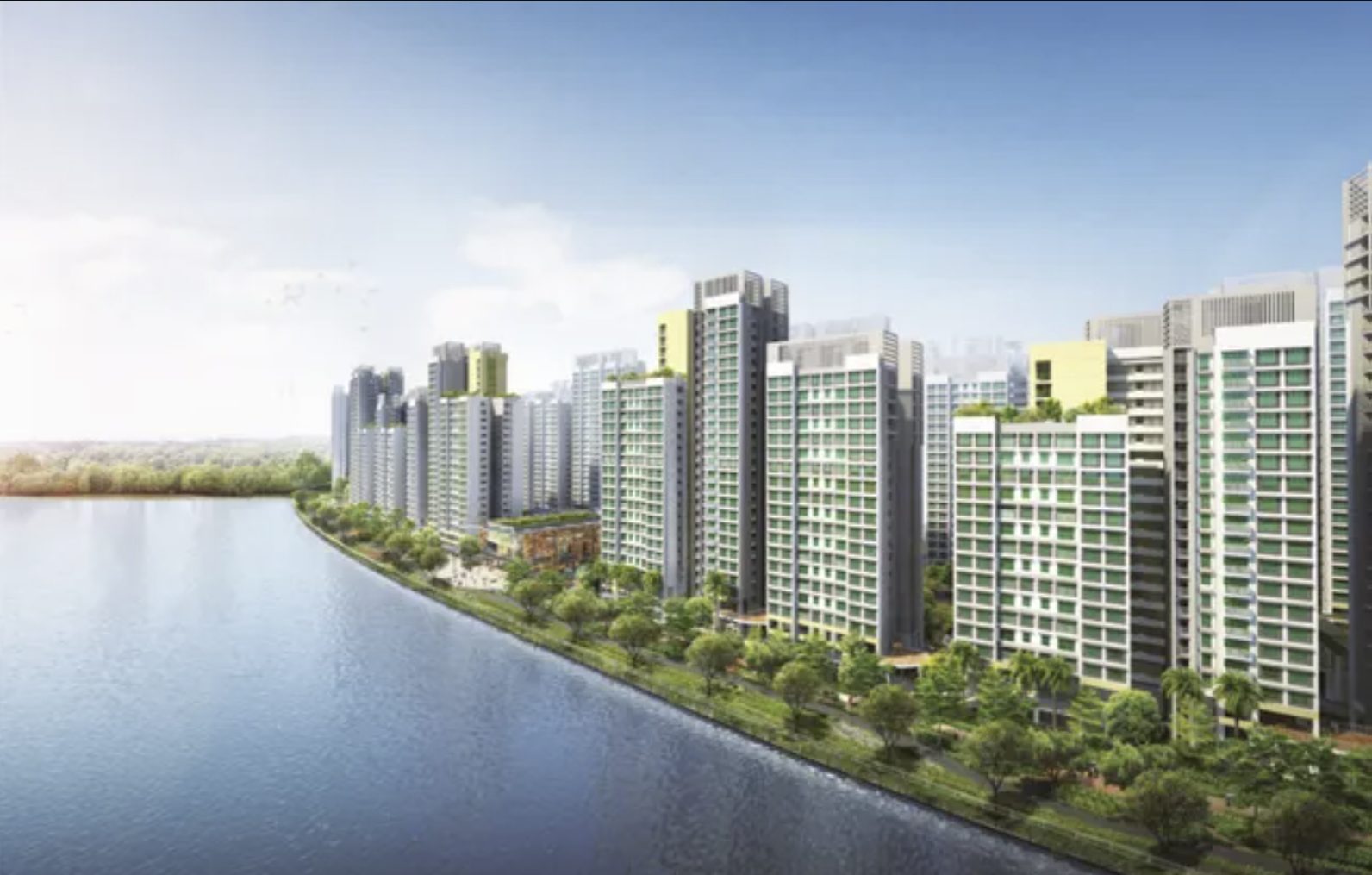 Our Coast Guard and Navy have their hands full every day combating possible threats, and we can only hope that they can intervene in time to foil a sinister plan. Punggol aside, one could argue that waterfront homes at Sentosa Cove face a similar danger from rouge agents at sea.
The verdict? It's safe to live near an industrial area in Singapore, but the biggest threat could be one that laws and regulations cannot prevent.
Do you have reservations about living near industrial areas in Singapore? Let us know in the comments below.
If you found this article useful, 99.co recommends Dengue clusters in Singapore: LIVE updated map of high-risk areas and 'Massive' Covid-19 cluster sparks Punggol HDB residents' worst fears
Looking for a property? Find your dream home on Singapore's most intelligent property portal 99.co!