There are a ton of new launch condos out there right now, and you've to feel a little sorry for condo developers, who paid top dollar for en bloc and GLS sites only to have the government slap an extra round of cooling measures in July. In any case, 2018 has been a roller-coaster year for the Singapore property market. From signs of a quick revival to the shock from cooling measures, the year has been anything but predictable.
Regardless, developers have put out a handful of new launches that look very impressive, at least on paper. And when property buyers start easing back and enter the market again, hopefully soon, we can be fairly sure these five projects would sell better than the rest:
Best new launch condo for exclusivity: Kent Ridge Hill Residences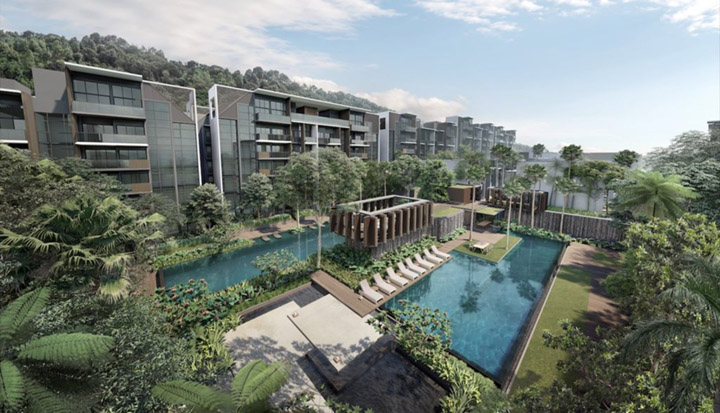 District: 5
Tenure: 99-year leasehold
Developer: Oxley Spinel Pte Ltd
No. of units: 490 + 50 strata landed
Approx. price: $1,700+ psf
Expected TOP: 2024
Quiet, high-rent enclave
Right next to nature (Kent Ridge Park)
Potential upside from Greater Southern Waterfront project and Circle Line Extension
This development has sold 128 units since its October 2018 launch, which represents a decent figure considering the cooling measures and tighter loan limits in place. The main appeal of Kent Ridge Hill Residences its location in a low-rise private housing cluster, right on the edge of Kent Ridge Park. Like some parts of prime District 10 in Bukit Timah, this is an exclusive location that feels like a world apart from the busier and noisier parts of Singapore.
Another merit in its favour are its potential upsides. The nearby Pasir Panjang MRT station will connect directly to the CBD when the Circle Line extension is complete in 2025, which means that the area could become even more popular with tenants. (Currently, the location relies on Science Park, Buona Vista/one-north, Mapletree Business City, National University of Singapore and Harbourfront to draw its tenants from.)
In the longer term, Kent Ridge Hill Residences will also benefit from Urban Redevelopment Authority's Greater Southern Waterfront master plan that would transform the soon-to-be-vacated Pasir Panjang Port into an enormous seafront commercial and recreational hub.
**[Browse units at Kent Ridge Hill Residences for sale]
Best new launch condo for amenities: Park Place Residences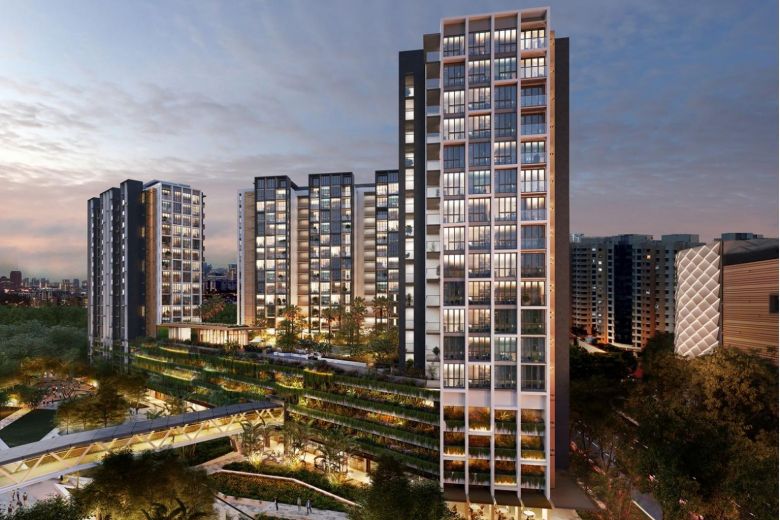 District: 14
Tenure: 99-years
Developer: Lendlease
No. of units: 429
Approx. price: $2,060+ psf
Expected TOP: 2020
Part of a major integrated development with some 200 retail and dining outlets at the doorstep
Within 3 minutes walk to the Paya Lebar MRT station
Good rental prospects, as it includes Grade A office space within the up-and-coming Paya Lebar Central business node
Park Place Residences raised some eyebrows with its median price per square foot – at $2,060, it's a whopping 19.3% higher than the other new condos in the Rest of Central Region (RCR).
But there's a good reason for this. First, this is a landmark integrated development within the Paya Lebar Quarter. Amenities will include some 200 retail and dining outlets. Landlords will also note the Grade A office space that are part of the development, which makes the overall property extremely appealing to rental play.
The Singapore government is also nurturing Paya Lebar as a key business node, so residents have a lot to look forward to in terms of upside. For immediate amenities, Paya Lebar Square and the revamped SingPost Centre already offers ample dining, entertainment and shopping options, including choices between different supermarkets.
For all its conveniences, Park Place Residences is sold out, except for 15 three-bedroom units. The next best alternative is the already-completed Katong Regency right across the street (5 minutes walk from Paya Lebar MRT), which sits above a decent, but not spectacular mall.
**[Browse units at Park Place Residences for sale]
Best new launch condo for schools: Riverfront Residences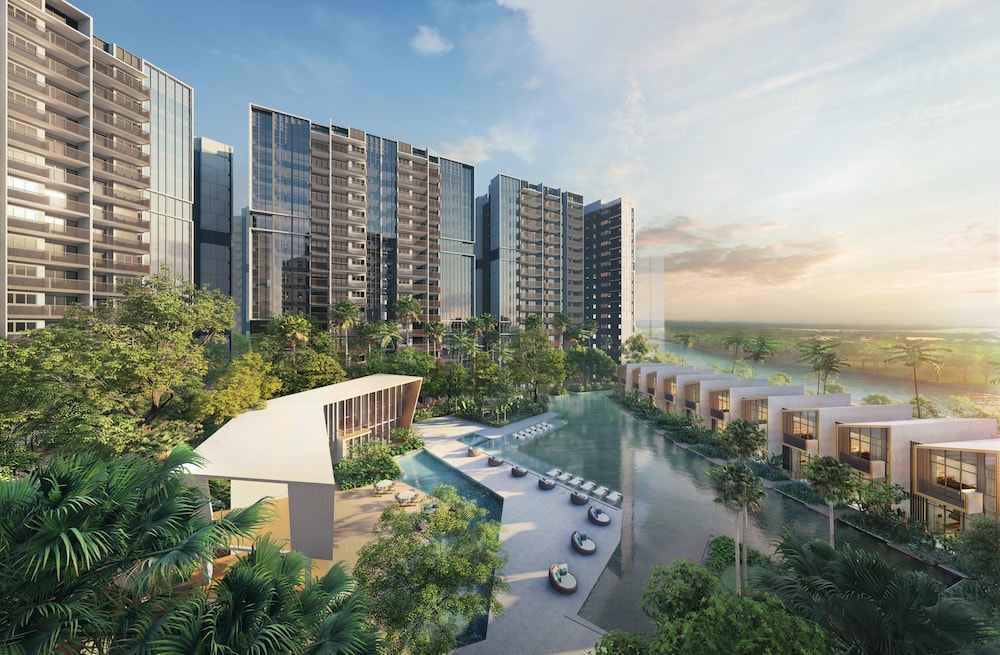 District: 19
Tenure: 99-years
Developer: Rio Casa Venture Pte Ltd
Number of units: 1,472
Approx. price: $1,300+ psf
TOP: 2024
Within 1km of THREE primary schools
Low psf price means good value for family homes
Mature estate with plenty of nearby amenities and food options
At around $1,300 per square foot for a property in D19, Riverfront Residences has been termed a bargain buy by many property watchers. But what really stood out was the number of primary schools that are within 1km of the new launch: three in total! And the schools in question, namely CHIJ Our Lady of the Nativity, Holy Innocents' Primary School and Punggol Primary School are reputable as well.
We looked at other new launches this year, and none of them can boast having this many primary schools within the all-important 1km radius number.
Especially considering the affordable price point, this new launch condo could well appeal to newlyweds who intend to start a family, or those who intend to have more children (or perhaps even live with their parents). After all, one of Riverfront Residences' selling points is its location right next to the tranquil Serangoon River, which looks an ideal place for three generations to bond. The Punggol Waterway is also accessible via park connector, too.
How affordable is this new launch really? Well, two-bedroom units here are from $750,000 onwards, whereas 3-bedders is just over a million, from $1,070,000 onwards. To date, 831 out of 1,472 units here have already been sold, which translates to roughly 56%.
**[View all units at Riverfront Residences for sale]
Most accessible new launch condo from anywhere in Singapore: JadeScape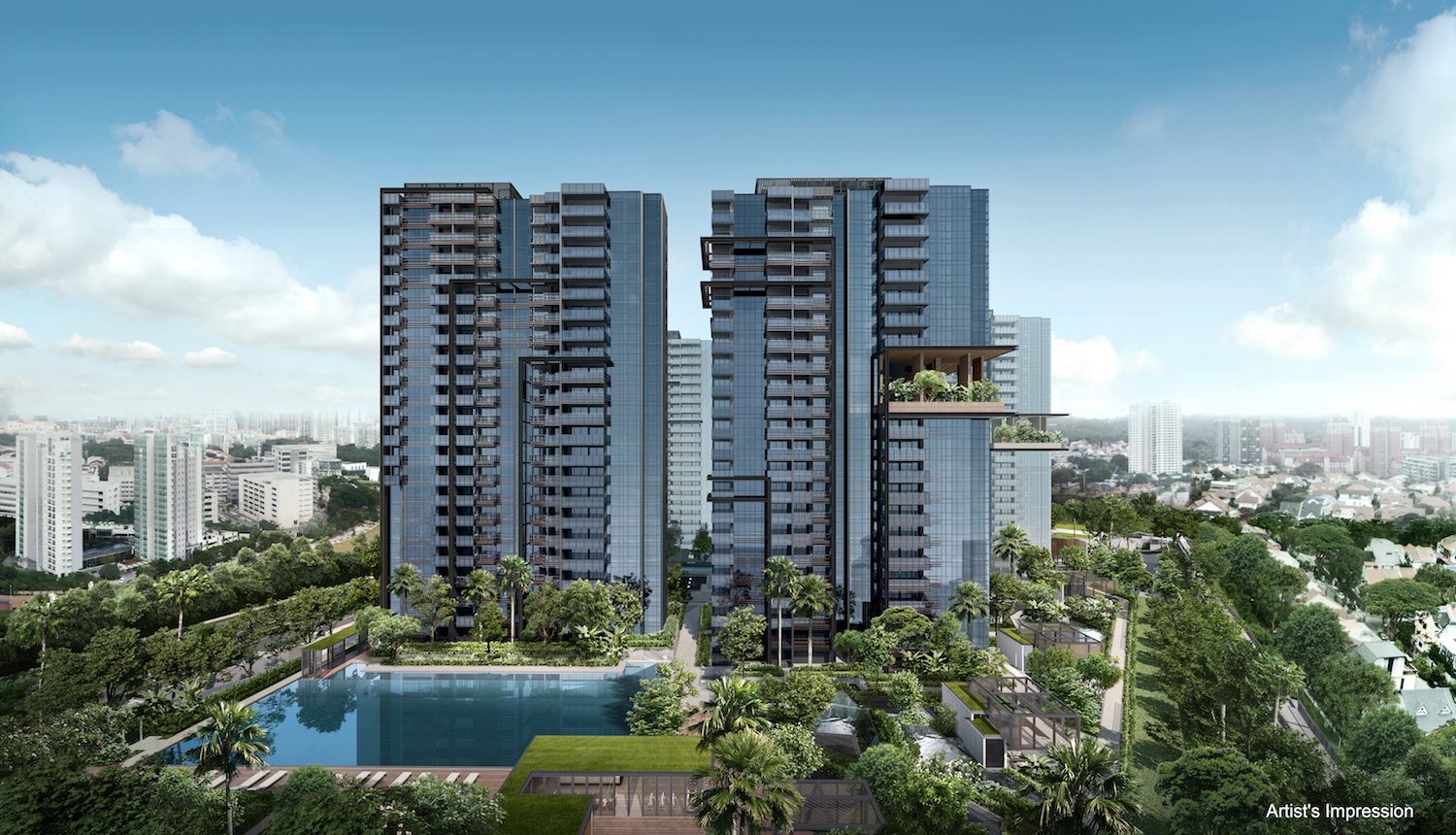 District: 20
Tenure: 99-years
Developer: Qingjian (Marymount) Pte Ltd
No. of units: 1,206
Approx. price: Approx $2,600+ psf
Expected TOP: 2023
Designed by renowned Japanese architect Noritaka Tange, JadeScape looks irresistibly modern, upscale and stylish. But we at 99.co like to crunch the numbers as to what exactly make a new launch tick, appearance aside.
And good news for buyers who find themselves regularly shuttling to and fro various locations in Singapore: JadeScape is one of the rare condos where a trip to ANY part of Singapore would take LESS than 30 minutes (given smooth traffic conditions). Changi Airport, the CBD, Woodlands — even Tuas.
You see, few condos are as centrally-located, in a literal sense, as JadeScape. Motorists not only have easy access to the CTE and PIE, they'll stand to benefit from having a third expressway, the North-South Corridor, close by. Not only will this give drivers a direct route to the CBD, JadeScape residents need not worry about noise because although the expressway runs alongside the condo, it's fully underground.
For those without a car, JadeScape is also within a three-minute walk to Marymount MRT on the Circle Line. Fact: the Circle Line is the only MRT line in Singapore that connects to every other MRT line in Singapore at least twice. And yes, we're expecting plenty of tenant enquiries when this project is complete.
**[View all units at JadeScape for sale]
Best luxury new launch condo: 3 Cuscaden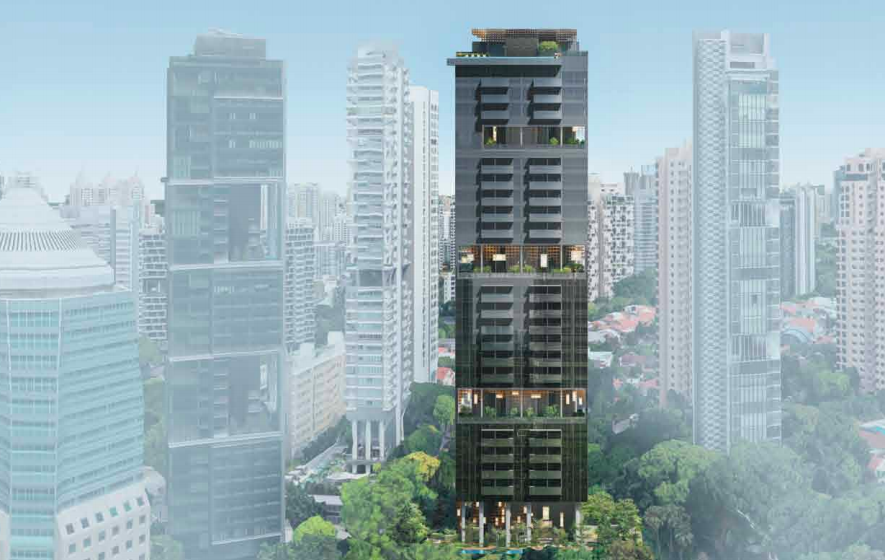 District: 9
Tenure: Freehold
Developer: SL Capital (2) Pte Ltd
No. of units: 96
Approx. price: $3,000+ psf
Expected TOP: 2021
Unbeatable location at an attractive price point
Ideal distance from Orchard Road; tucked away enough to be free of the traffic and noise, still close enough that you can pop down in minutes
96 units is about the unit count for a condo to have a decent sized swimming pool and facilities these days, but 3 Cuscaden pulls out the stops will two full sized pools on the property
Located in what's arguably the most opportune precinct of prime District 9 (Cuscaden Walk), 3 Cuscaden is an exercise in luxury in an unbeatable location — just past the hustle and bustle of Orchard Road proper but far more accessible to the area than properties in Claymore, Cairnhill or elsewhere.
In fact, a three minute walk is all it takes to you to the junction of Orchard and Scotts Road, where Wheelock Place, CK Tangs, Isetan Shaw and ION Orchard sits.
Once inside the condo, developer SL Capital — a consortium led by Sustained Land — promises to transport residents to a realm of refinement with marble and timber flooring coupled with award-winning faucets from Gessi, luxury kitchen appliances from Gaggenau, and electrical fittings from Vimar. Yes, even the switches are atas.
But in spite of all these private accoutrements, at 3 Cuscaden the best things are shared. The developer has generously interspersed stunning, three-storey tall common spaces and facilities at regular height intervals on the 23-storey tall tower block. Starting with a lushly landscaped garden on the 7th storey, a deck dedicated to entertaining (complete with private entertainment suites) on the 14th, a wellness level on the 20th and finally a stunning roof deck featuring a cocktail bar and an infinity pool overlooking the city.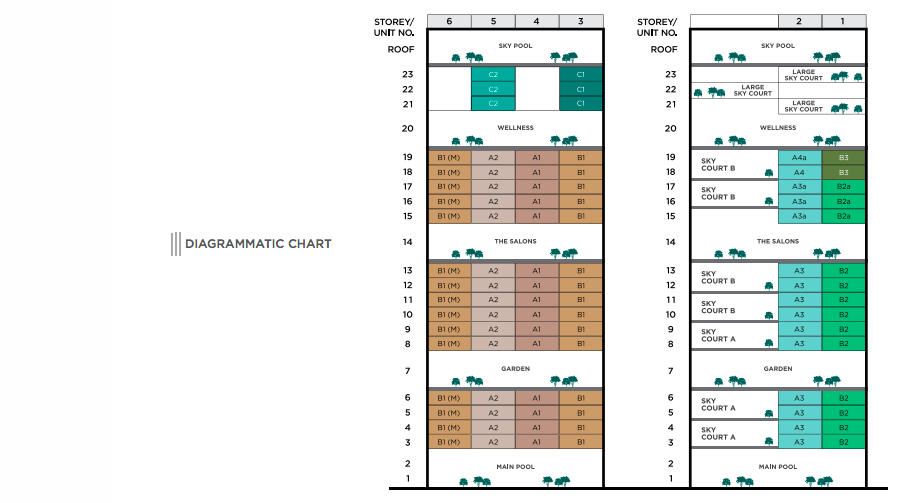 Price-wise, when you think of a freehold unit in District 9, the price involved is usually in the range of $3 million or above. But there are a handful of well laid out 1-bedder units at 3 Cuscaden that can be had for as low as $1.6 million.
With the condo's proximity to Orchard MRT, tenants might also find this part of D9 preferable to living in the CBD (e.g. Tanjong Pagar) itself, especially when the Thomson-East Coast MRT Line opens in 2021 to connect Orchard MRT to the CBD in 15 minutes.
**[View all units at 3 Cuscaden for sale]
What's your pick for the best new launch condos of 2018? Voice your opinion in the comments section or on our Facebook community page.
If you found this article helpful, 99.co recommends 4 new launch condo projects to watch in Q4 2018 and [Sep 2018 Update] Eight-step guide to buying a new launch condo in Singapore
Looking for a new launch condo? Find the home of your dreams today on Singapore's largest property portal 99.co!