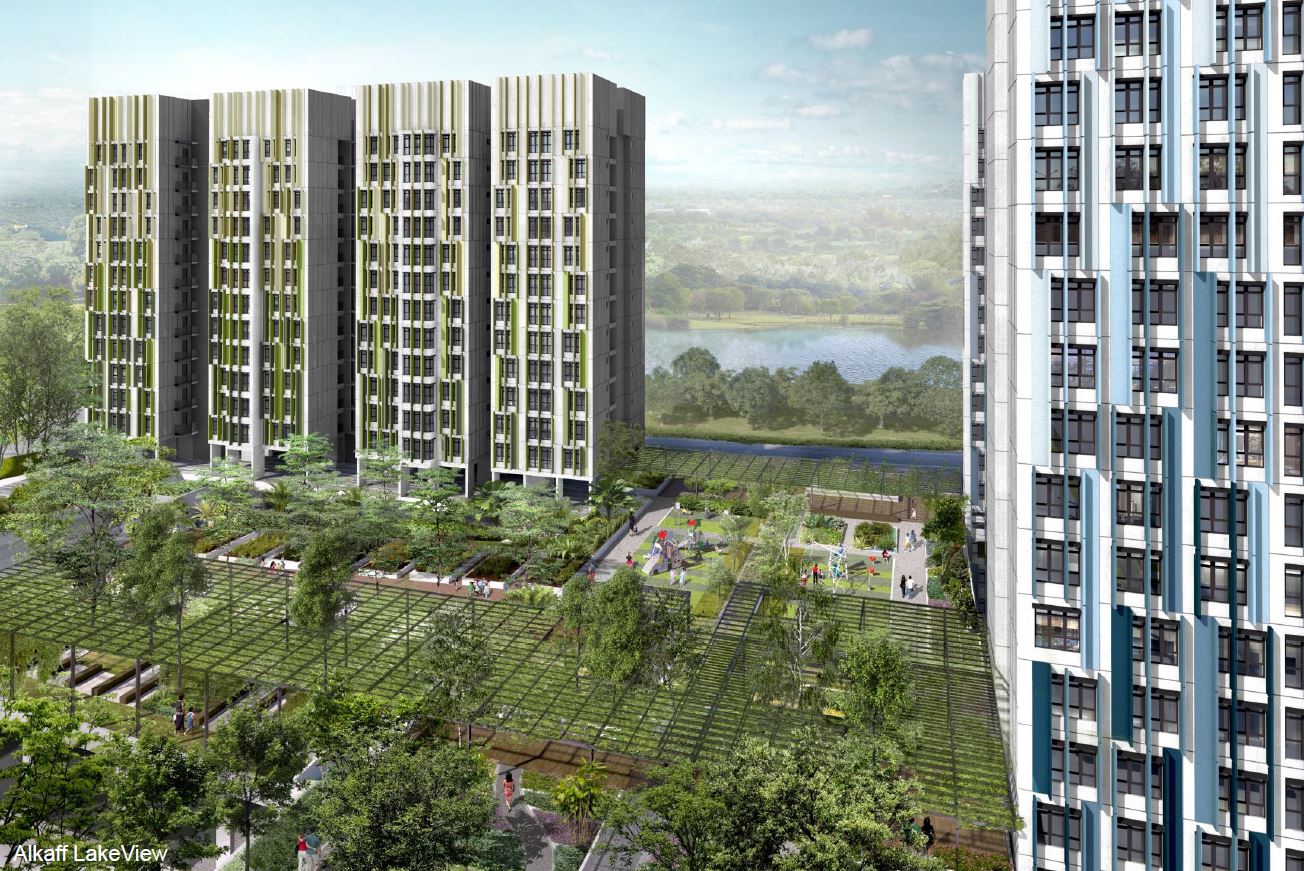 Bidadari was one of the most popular Built to Order (BTO) flat launches in 2016, alongside Kallang / Whampoa. Bidadari is widely referred to as the "future Bishan", due to its central location; it is developed as part of Toa Payoh town, and is one of the rare BTO launches in a mature estate. But the buzz isn't over, as one of the most appealing components of the estate is appearing this year. And this time, it's for private housing:
Bidadari commercial and residential site
In December last year, the government deferred the sale of a land plot in Bidadari. This was for a 2.54 hectare site, will be a mixed-use land plot. It's expected to hold about 825 private residential units. In a first ever move, the same area will be integrated with the community centre and police station.
The sale for the 99-year leasehold plot was launched by HDB on 6th March this year.
What's the big deal with this site?
Bidadari already has a lot going for it, being in a mature estate. In terms of both public and private housing, there will be no end of residents or tenants who want to be in Toa Payoh. But this site adds a lot more to the equation.
There is about 15,000 square metres available for commercial development. Most of this will be for retail and restaurants. What's notable however, is that there isn't yet a major mall servicing the area. Whichever developer grabs the land plot, and sets up a neighbourhood mall, is going to have a huge lead on the others that come later. This is likely to be one of the reasons we'll see aggressive bids.
For residents, the location is fantastic. Not only do they have retail and dining nearby, but the land plot is already next to Woodleigh MRT station. It's also along Upper Serangoon road, so it's practically skirting the edge of the Central Business District.
The area will also include a commercial bridge to Bidadari Park, which is one of the estate's main attractions. Bidadari was conceived as a "Community in a Garden", and one of the ways it implements the theme is with a huge park facility. Bidadari Park will span 10 hectares, and includes an artificial lake (Alkaff Lake).  
All in, private homes on this land plot will probably see a lot of demand. Access to parkland in range of the CBD, and with a huge list of amenities, is not something that comes along often.
The car-lite approach will be something of pioneering attempt
A wide scale car-lite approach is being implemented in Bidadari. The concept is not new, as many neighbourhoods have tried to reduce reliance on private transport over the years. Notably, Tengah is also being developed into an estate that will truly develop this in a large-scale sense.
For now however, Bidadari will draw some attention for being car-lite; it's probable that the lessons learned here will be applied to places like Tengah later. Bidadari has some of the most ambitious pedestrian and bicycling facilities of any estate, and the government is considering a car sharing and bike sharing scheme for the area.
This will appeal to home owners who have no intention of ever buying a car. It also provides a centrally located alternative for people who desire accessibility, but hate the road congestion that typically accompanies such locations.
The probable price tag
Mr. Ong Kah Seng, head of R'ST Research, told the Straits Times he estimated 10 bids for the site; the winning bid is estimated to be between $860 to $900 per square foot. Residential units should sell at about $1,500 per square foot.
This is pricey, compared to other properties currently in the area (one of the most expensive listings we found in Toa Payoh was just $1,300+ per square foot). However, this land plot will be on of the prime locations we see this year.
Keep an eye out if you're looking for a home in the near future, or thinking of upgrading.