(Credits)
The constant buzz of city living and the annoying sound of loud motorcycles and exotic cars zooming pass in the wee hours of the morning may not be everyone's cup of tea. If you yearn to wake up to the sound of birds chirping, then look no further – you are spoilt for choice in the hunt for a home next to nature reserves. You would also be joining a growing number of Singaporeans who want to live where there are lots of safe green spaces for the kids to run around or cycle in, while being next to popular schools and enjoying great connectivity in transport. Talk about having your cake and eating it!
Green belts and nature reserves in Singapore
The government has been creating an increasing number of park connectors and green spaces precisely to encourage Singaporeans to chock up their daily 10,000 steps at hiking trails as opposed to trawling the shopping malls. The latest spotlight falls on the Central Catchment Nature Reserve (CCNR) area, which comprises the area from MacRitchie Reservoir at Lornie Road all the way to Upper Seletar Reservoir at Mandai Road.

West of the CCNR are the Hindhede Road, Dairy Farm and Bukit Panjang areas which are smack in the middle of the Hindhede Nature Park, Dairy Farm Nature Park and Chestnut Nature Park. East of the CCNR are the Windsor Nature Reserve (next to the SICC golf course), Thomson Nature Reserve (to be opened by the first quarter of 2019) and Springleaf Nature Reserve.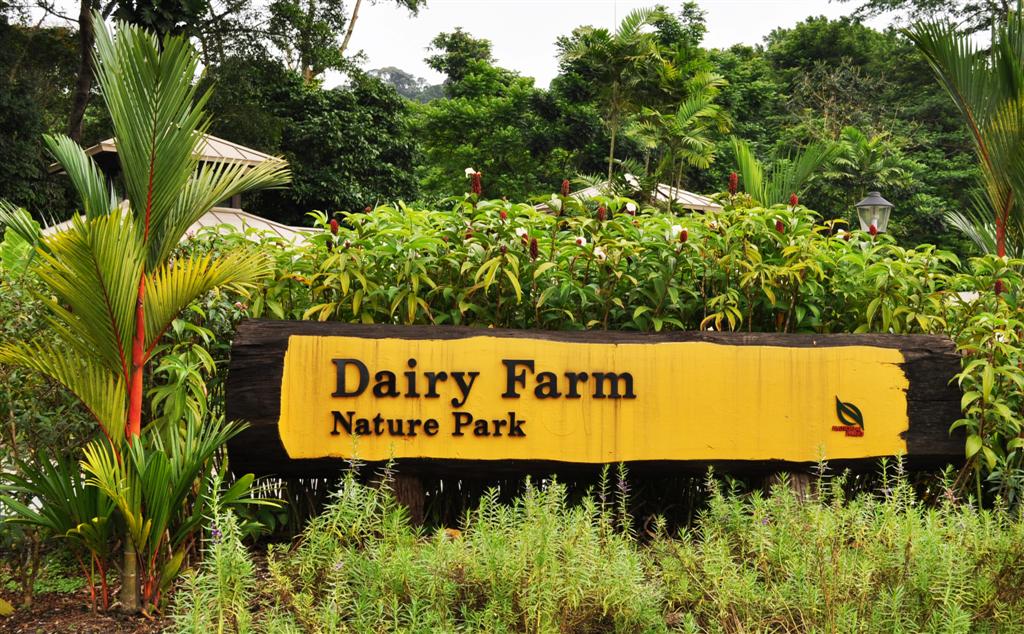 (Credits)
Properties near the Dairy Farm and Chestnut Nature Reserves
Next to the Dairy Farm Nature Park is the [email protected] BKE which allows animals to cross safely between Bukit Timah Nature Reserve and the CCNR. Walk the quarry trail to experience the diverse flora and fauna. Chestnut Nature Reserve is the first nature park to have separate mountain biking and hiking trails. Pick any trail and you may very well spot durian trees along with the distinct aroma of the "king of fruits".

Some condos to check out for their front seat unblocked views of the CCNR and Dairy Farm Nature Reserve are 99-year leases Foresque Residences, Tree House, Eco Sanctuary, The Skywoods and the freehold The Dairy Farm. The newer 99-year leasehold condos range from $950 to $1,300 psf, depending on which development you choose. For The Dairy Farm, recent transactions show sale prices at between $850 and $950 psf. The units in The Dairy Farm tend to be larger – for example, a two bedroom 2 bathroom unit is 1,281 sqft.  Limited budget? There are tons of HDB flats in the Bukit Panjang area which are very affordable as well. The area is served by major expressway BKE, and well connected by rail via Hillview and Chestnut MRT stations.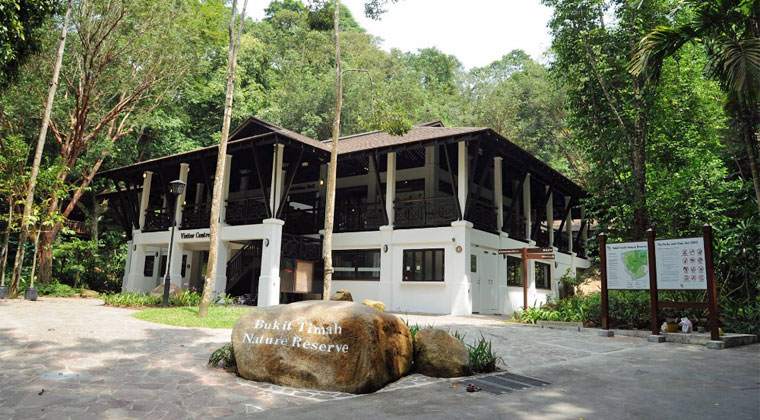 (Credits)
Properties near Bukit Timah Nature Reserve
Hindhede Nature Park is at Bukit Timah Hill, where you will find lots of trekking trails and cycling paths.  Nestled at the bottom of Bukit Timah Hill, you will find condos such as The Raintree, Le Wood, Southaven I, Southaven II and Springdale. The Mondrian has semi-detached and bungalow houses on a 999-year leasehold for those with a big budget. Across the road are Bukit Regency, Meadow Lodge, Suites at Bukit Timah, Sherwood Condo and lots of landed properties. The prices of the condos are mostly no higher than $1,200 per square foot with some commanding considerably less due to the age of the estate. The HDB flats, in particular the maisonettes at Toh Yi Drive are highly sought after due to the location and scarcity (HDB has stopped building maisonettes since 1995). The area is populated by learning institutions such as Pei Hwa Presbyterian Primary School, the German European School and Dimensions School of Hospitality. The area is served by the PIE and the Beauty World MRT station.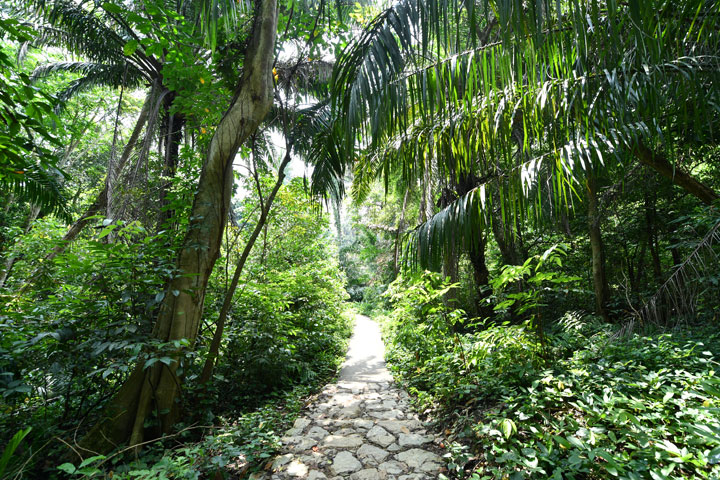 (Credits)
Properties near Windsor Nature Park

Located off Venus Drive near Thomson Plaza, Windsor Nature Park has family-friendly boardwalk, trails, streams and marshes and a tree top walk. Upper Thomson Road is famous for its many eateries. Currently, the nearest MRT station is Marymount MRT station, but once the Thomson-East Coast MRT line is completed, the area will be served by Upper Thomson MRT Station (which is just outside Thomson Plaza) and another one near Sin Ming Avenue called Bright Hill MRT Station. You will only be a few minutes' car ride away from Raffles Institution, Catholic High School and Raffles Girls' Secondary School (from around 2019).

Condos in the area include Thomson View, Thomson Three, Flame Tree Park, Three 11, The Windsor, Country Esquire, Country Grandeur, Faber Garden, Bishan Park Condo and Thomson Impressions (under construction). The area has lots of landed enclaves on both sides of Upper Thomson Road to choose from. The freehold Flame Tree Park has views to die for and units are transacting for between $1,000 and $1,100 psf. Thomson Impressions, being a newly launched property, is selling for between $1,300 and $1,700 psf.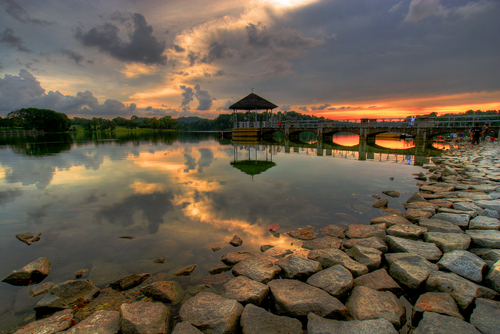 (Credits)
Properties near Thomson Nature Park

Located just one traffic light from Windsor Nature Park, Thomson Nature Park is slated to open in the first quarter of 2019. It hugs the Lower Pierce Reservoir, just off the famous eateries along Casuarina Road. The area is apparently home to rare local endangered species such as porcupines, pangolins, samba deers, leopard cats and straw-headed bulbuls. The nearest MRT station in the vicinity is the future  Bright Hill MRT Station.

The area is mainly made up on landed enclaves such as Thomson Hills and the Teachers' Estate at the Kalidasa Avenue area as well as the area next to Casuarina Road. There are a few freehold condos nearby like [email protected], Pierce View and [email protected] (TOP in 2019). The last two condos and numerous landed properties are within 1 km of CHIJ St Nicholas Girls' School. Pierce View is selling at about $1,000 psf while [email protected] is selling between $1,000 and $1,200 psf. [email protected], being a new project, is selling at about $1,600 psf.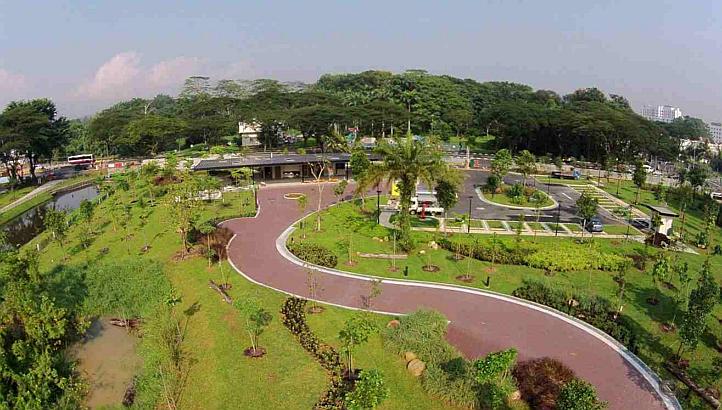 (Credits)
Properties near Springleaf Nature Park

Springleaf Nature Park was formerly part of the Chan Chu Kang village – named after the headman Chan Ah Lak. Apparently, Henry Nicholas Ridley (the first director of the Singapore Botanic Gardens) made the first collection of native plant species from the forests at the park and these specimens can still be found at the Singapore Botanic Gardens Herbarium today. The park has wide walk ways and even a café called Verdure Café – Sunday brunch and doggie fun anyone? The area is just off SLE which connects to either the CTE or the BKE, depending on which direction you are going.
The nature reserve is right next to Meng Suan Road. There are some landed properties at Meng Suan Road and at the Springleaf and Springside enclaves across the road.  These are reasonably priced – a three storey semi-detached house can be had for between $2.5 million and $3 million. Condos there are Forest Hills Condo and The Brooks I & II.  Forest Hills condo is a 99-year leasehold property and a 1,195 sqft unit just sold for less than $1 million. The Brooks I & II is a freehold property and a 1,399 sqft property just sold at $1.54 million which works out to a very attractive price of $1,098 psf.

So who says you can't have it all?
There are ample choices of properties to buy or rent if you want to wake up to fresh air and the sound of nature. The location depends on your needs. If you have young school-going children, the Beauty World/Toh Tuck area within 1 km of Pei Hwa Presbyterian Primary School may be better suited for you – it will still have easy access to three nature reserves west of the CCNR. If you have teenagers, then the Upper Thomson area near Windsor Nature Park may be a better choice. If you don't have to worry about schools, then why not consider the landed properties near Springleaf Nature Park where landed properties seem to be within reasonable grasp?