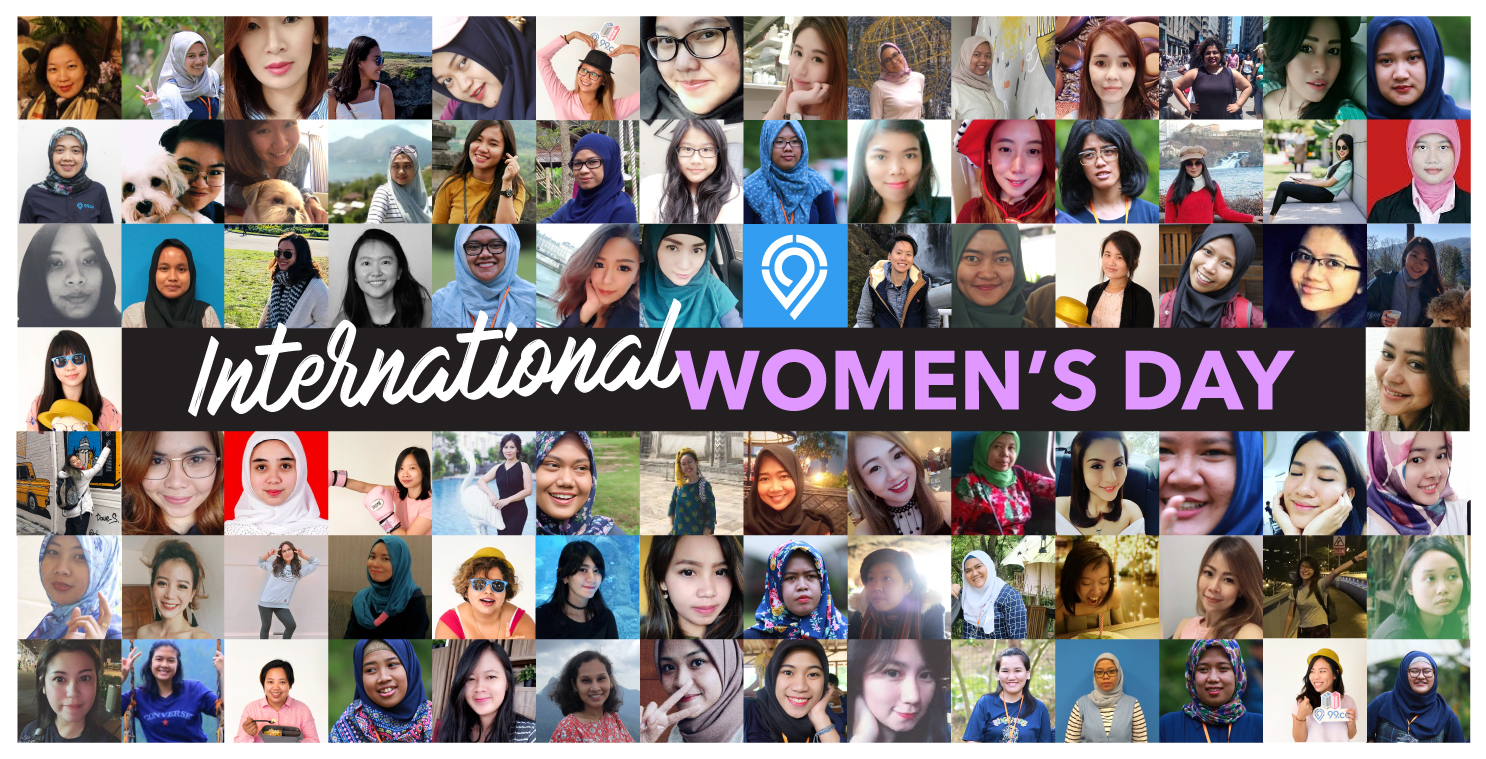 A Tribute To Women
Women are better than men. 
There, I said it. And it's true.
And it's time to speak the truth and pay proper tribute to women. Not only on International Women's Day, but it's a start.
Women Do More
Women, especially mothers, have always been Chief Household Officers. And that's no small feat in itself. In my experience, men are generally less useful around house. Personally, I can't even find the can opener to save my life, much less run an entire supply chain operation of everything from milk powder to fresh sheets. 
Today's working women not only continue to be that, but are pound-for-pound as fierce corporate warriors as men. The women at 99.co are mothers, partners, sisters and daughters who not only run their households, but also fierce leaders who make great advances for the company while deeply nurturing their team and co-workers. There is no doubt that women do more.
Women Endure More
Women not only do more, but they do it equally well despite a natural handicap.
Women have to endure a monthly episode of an biological insanity (kudos to you ladies) and many of us men are desensitised over time about the pain and inconveniences women have to overcome just to be on level-playing field.
On top of that, many women choose to give a good part of their time and health to be mothers, despite knowing the implicit and explicit cost to their career. This is a major handicap, whether we publicly acknowledge it or not. She has to be away for months and lose touch with on-going projects, products, long-standing client relationships. The list goes on.
Despite enduring more than men, women are proving that they are equally productive in the workplace. There is much more we should be doing with our systems to adjust for these factors, but perhaps a good place to start is to at least acknowledge the sacrifices they have to make for the good of society as a whole.
Women are Wiser
'If it was Lehman Sisters, it would be a different world'
 – Christine Lagarde, Former Head of IMF.
Fact – companies with boards with at least 15% women are 50% more profitable.
There are many reasons for that, but I believe one of the main reasons is that women are intrinsically more nurturing and sustainability oriented. While men have the tenancy to take huge amount of risks and attempt sometimes crazy, impossible things, women are much better at ensuring an organization – be it a company or a family unit – remains healthy and long-lasting. At 99.co, I find myself often grateful for the checks and balances that the women in our team bring, helping us hold to our truth north and build a great company that will stand the test of time.
—
To end off, I am proud to say that 40% of our team members at 99.co are female. And I can say with certainty that our team is stronger, faster, wiser and cooler because of the diversity in our team.
So thank you, the women of our lives – investors, board members, executives, managers, warriors, mothers, wives, girlfriends, daughters – for making the world a more beautiful place!

Yours Truly,
Darius Cheung
CEO 99.co