As pretty as Singapore is, there's no denying it's a bit of a concrete jungle. Shopping centres are full of jostling arms and legs, and quiet places have security guards that growl at kids to shush-up. It's an intimidating place for the young and curious. The good news is, there are many getaways for your children to enjoy in the city. Places such as:
Theatres with a twist: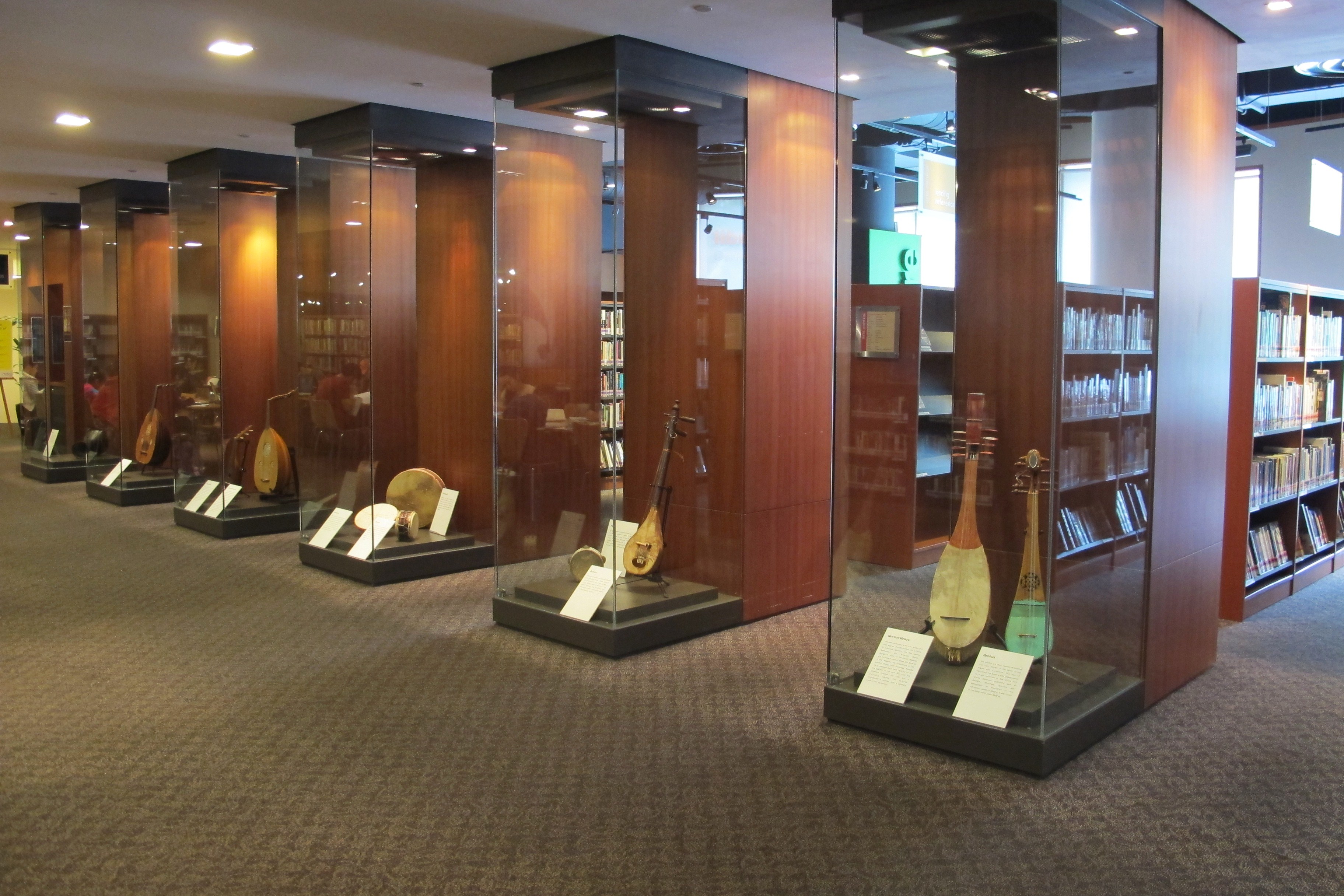 From: NLB
While not exactly a theatre, this specialised boutique library has a screening room fitted with sofas, dimmable lights and an extensive blu-ray collection to give you a cosy private theatre experience. An entire section of the library known as the 'Film Village' stores movies ranging from classics to recent blockbusters so you will not run out of shows to enjoy with your children. Screening room rental is at $8.50/hour, and caters for 4 people comfortably.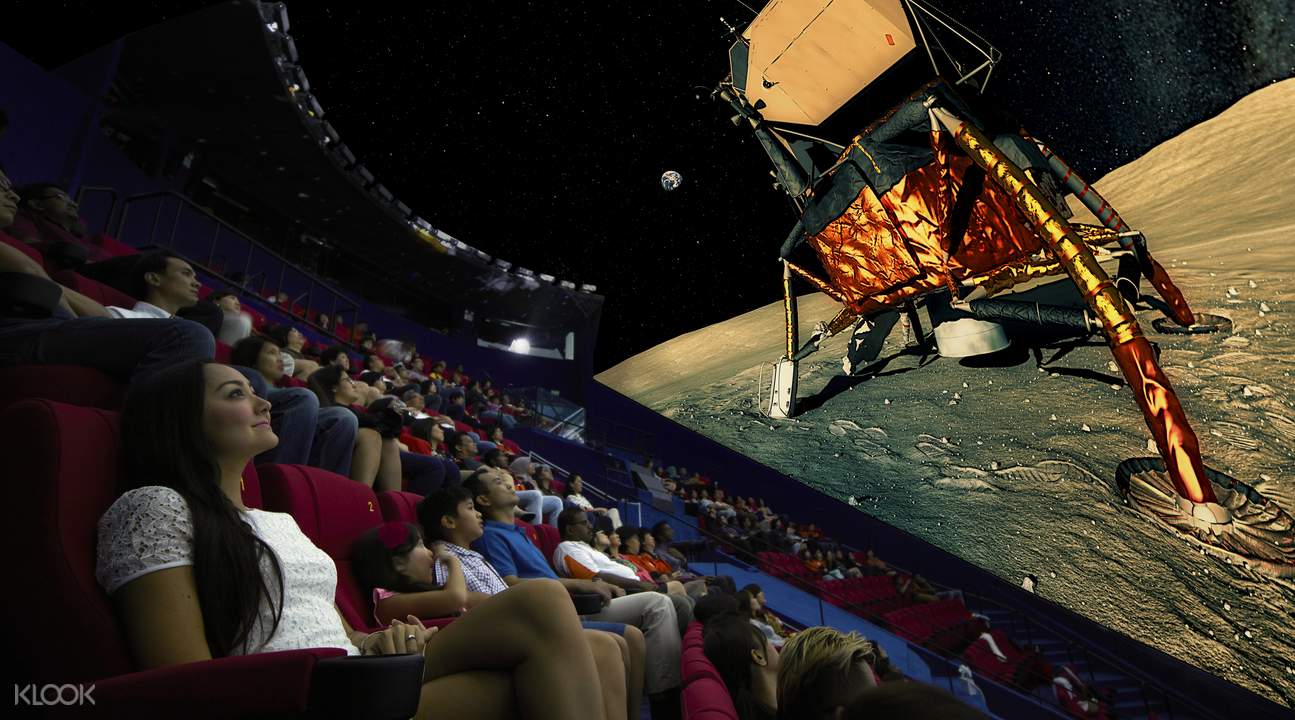 From: KLOOK
For a truly immersive experience, the Omni-Theatre is fitted with the best technology, boasting Southeast Asia's first 8K resolution digital dome. This unique theatre offers a range of educational content and planetarium shows, which promises an experiential journey for you and your children. Admission to the theatre is at $14/person.
Water play areas
1. Far East Organisation Children's Garden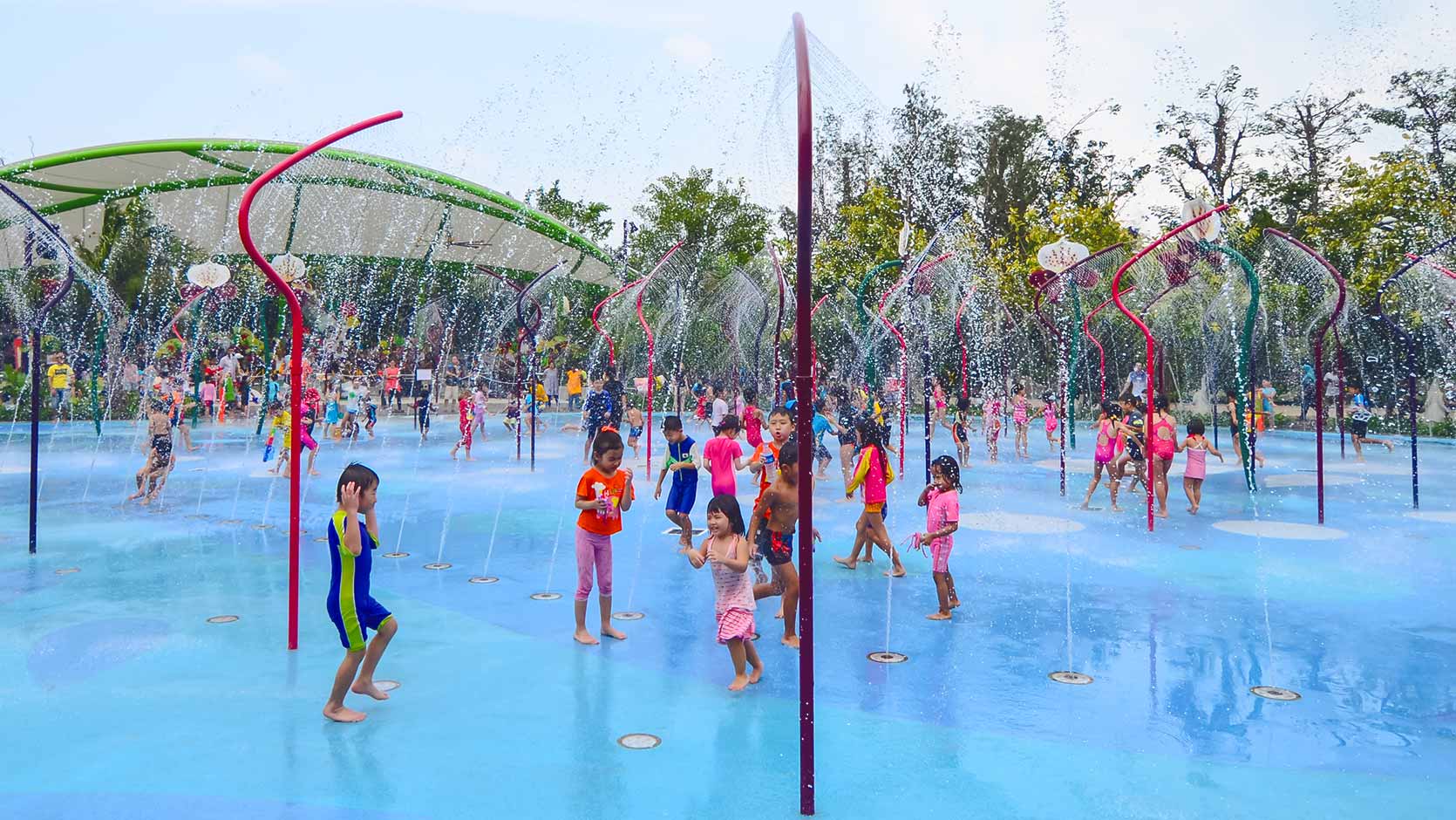 From: Gardens by the Bay
Located in Gardens by the Bay, this free water-playground is the perfect place for your children to cool-off after a walk in the park. While hanging around the area, you could also visit our award-winning Flower Dome or cycle along the Marina Barrage.
2. Jurong East Swimming Complex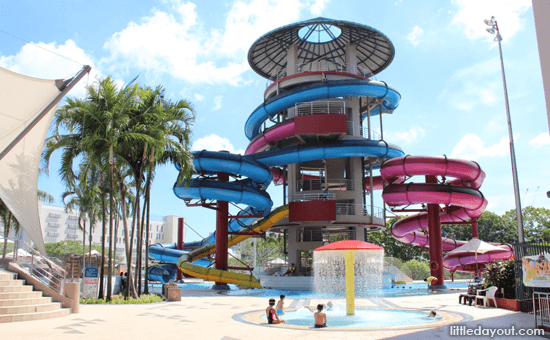 From: Little Day Out
This one-stop integrated facility is home to a lazy river, wave pool, kiddy pool and 3 water slides, amongst others. At just $2.00/weekday entry and $2.60/weekend entry, this swimming complex is a bite-sized alternative to expensive water parks.
Farms:
1. Hay Dairies
                             From: Travel Notes
Despite being a concrete jungle, farms in Singapore still offer a glimpse of life in the countryside. In particular, a visit to Hay Dairies, Singapore's only goat farm, will entertain while educating your children, as they feed and understand how goats are tended to.
2. Pulau Ubin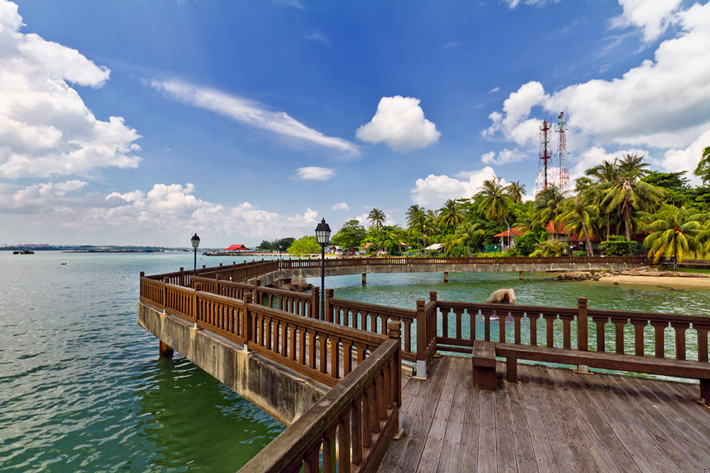 From: Bel Around the World
Preserving Singapore's "Kampong" (village) past, the island of Pulau Ubin has various farms and orchids. A trip to Pulau Ubin will take your family back to simpler times as you cycle on rustic roads under the cover of palm trees and explore trails in lush rubber plantations. The bumboat from Changi Point to the island just costs $3/person, and an additional $3 would allow you to bring your bike on board. Alternatively, you could check out the various bike rental shops upon arrival on the island itself.
This article is part of a content syndication partnership between Movvaz.com and 99.co. For more tips regarding your relocation and settling in, visit www.moovaz.com. To find the best prices for housing or rental in Singapore, visit 99.co.
What are your favourite child-friendly places? Voice your thoughts in our comments section or on our Facebook community page.
If you enjoyed this article, 99.co recommends 7 important rental clauses you never knew existed and 7 effective steps to negotiating rent in Singapore.
Looking for a property? Find the home of your dreams today on Singapore's largest property portal 99.co!