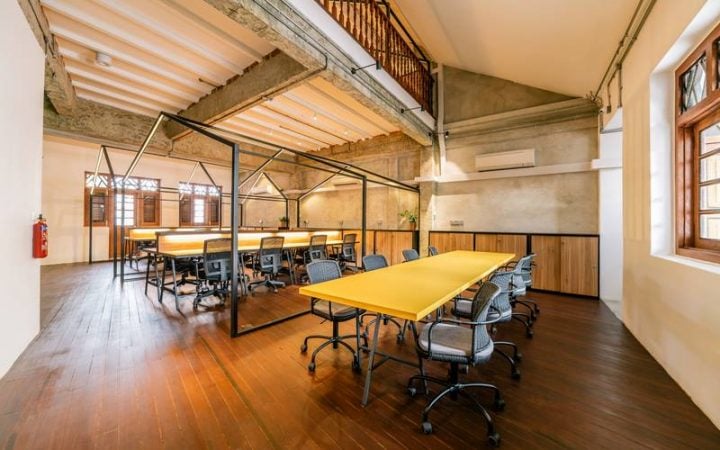 Co-working spaces are typically utilized by freelancers or entrepreneurs… but even if you're a salaried employee, you can still get a day pass to most of these places to catch up with some work. In this article, we feature 9 gorgeous co-working spaces in Singapore which are the ultimate #officegoals. Let us know which one's your favourite!
#1: The Hive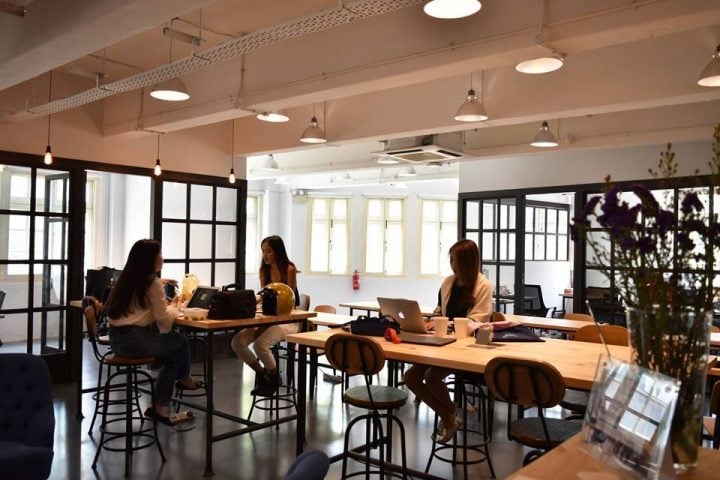 (Credits)
The Hive occupies four floors of combined shophouses at New Bridge Road, and their space includes a rooftop garden where they hold events (psst – we hear there's even free beer on Thursdays). Plus: they're located within walking distance to Central, Clarke Quay, which is super convenient for when you want to grab some lunch!
Website: http://thehive.sg
#2: Spacemob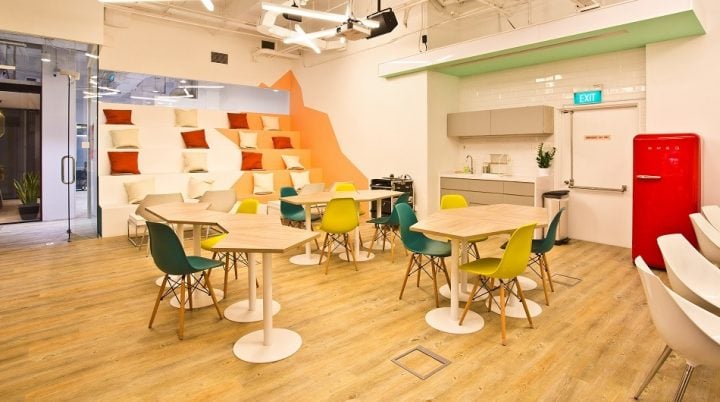 (Credits)
This homegrown co-working space and business was recently acquired by US-based WeWork. Apart from feeding its members well (with barista-brewed coffee and locally brewed beer), Spacemob also offers plenty of perks such as software discounts, exclusive rates for hotels, and more.
Website: https://www.spacemob.co
#3: The Working Capitol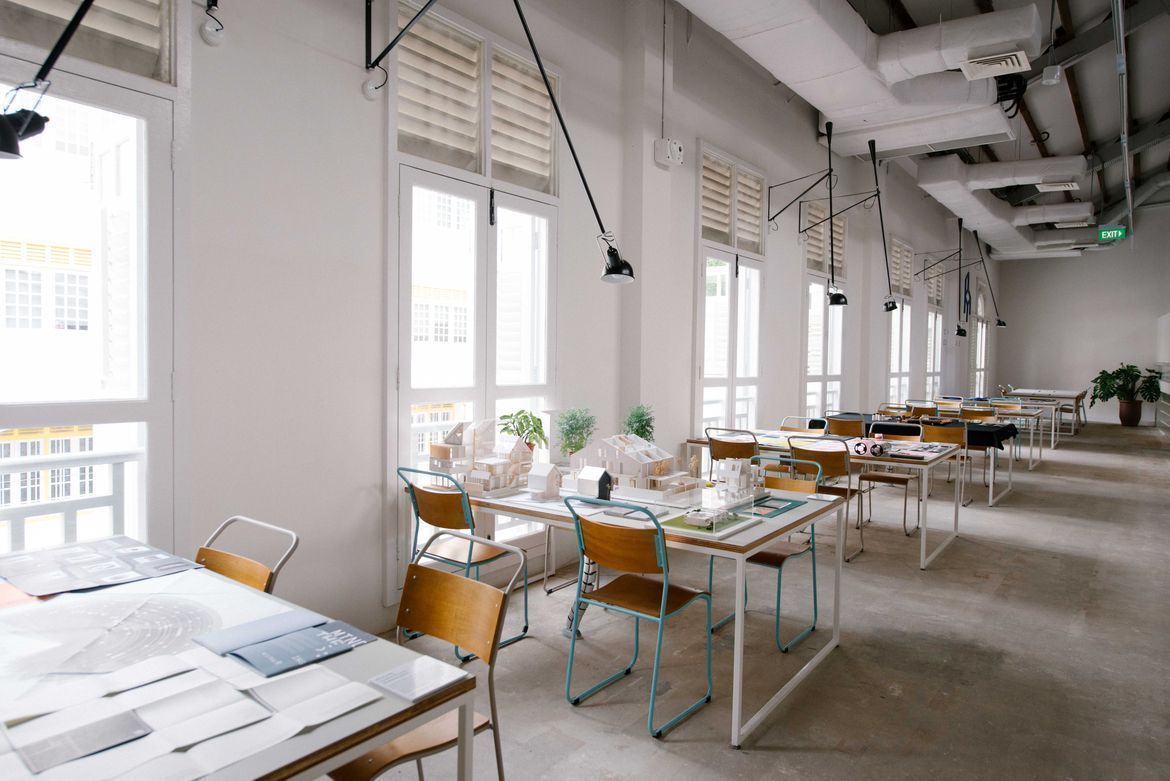 (Credits)
If you're the sort of person who's a little obsessive about work, and practically lives at their workstation, you'll be glad to hear that The Working Capitol comes with a well-stocked pantry, and on-site cafe, and even shower facilities.
Website: https://theworkingcapitol.com
#4: Workhouse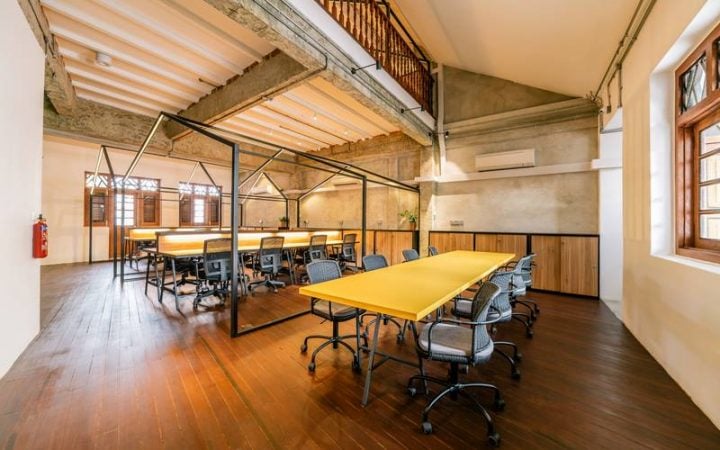 (Credits)
Always wanted a cool, industrial-themed workspace to call your own? Check out Workhouse, which is located in between Little India and Farrer Park. The vibe here tends to be more chill and mellow than some of the other co-working spaces within the CBD.
Website: http://www.ourworkhouse.com
#5: Trehaus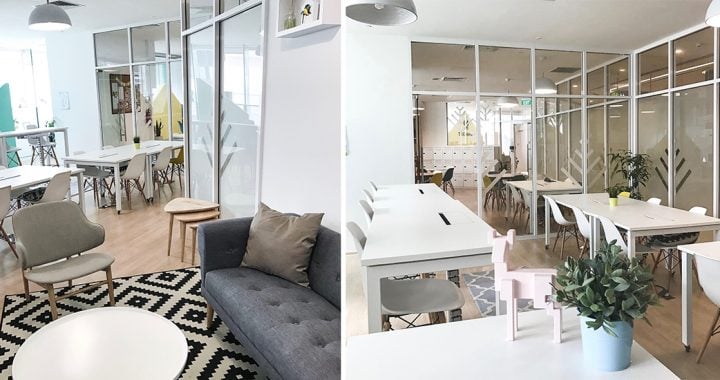 (Credits)
Doesn't the above picture of Trehaus look like it's straight outta Pinterest? If you're a parent who needs to get some work done, you'll love this place – they have a "Kids Atelier" service which will entertain urgent babysitting requests.
Website: http://www.trehauscowork.com
#6: The Co

(Credits)
Whilst The Co has another branch at Duxton Road, its flagship outlet occupies the premises of an eight-storey tall building at High Street. Because all work and no play makes Jack a dull boy, they've dedicated three of those eight levels to breakout and recreation spaces.
Website: http://jointhe.co
#7: The Great Room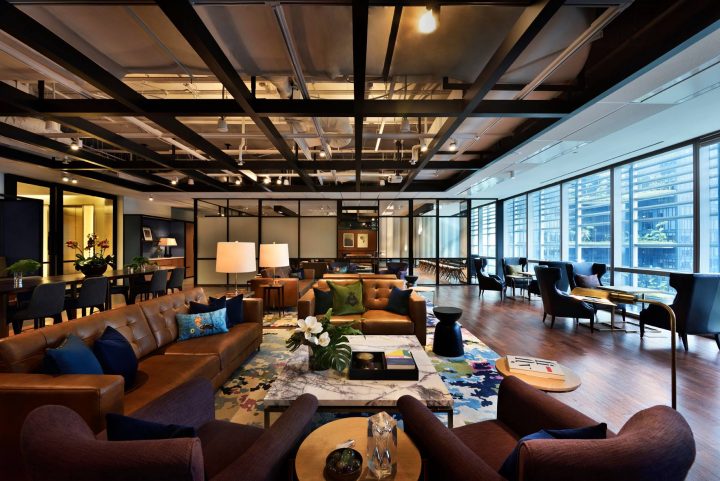 (Credits)
If we strike lottery and win enough money to buy a mansion, we'd want our new home to have a library which looks exactly like this. Other than being mind blowingly stylish, The Great Room also offers perks such as yoga sessions and shoulder massage services.
Website: www.thegreatroomoffices.com
#8: Collective Works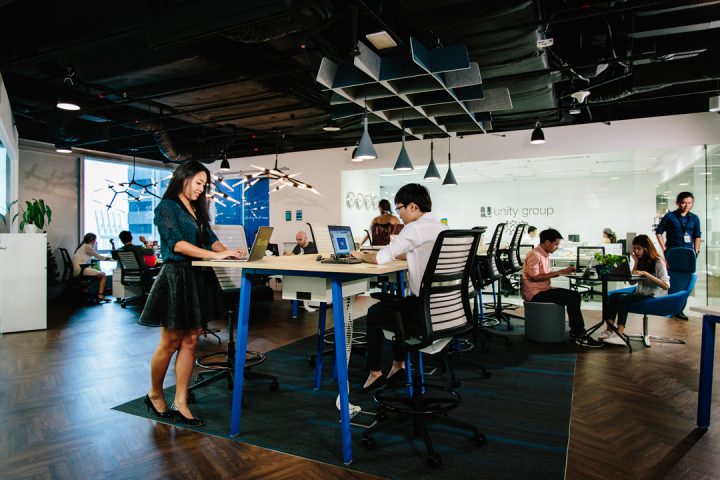 (Credits)
The space at Collective Works is divided into different colour zones, where people with similar working styles can congregate. If you love socializing and you're a high-energy person, head over to the vibrantly-coloured areas where there's music playing. Prefer to work in peace and quiet? Claim your space at an area which is decked out in neutral tones.
Website: https://www.collective.works
#9: Collision 8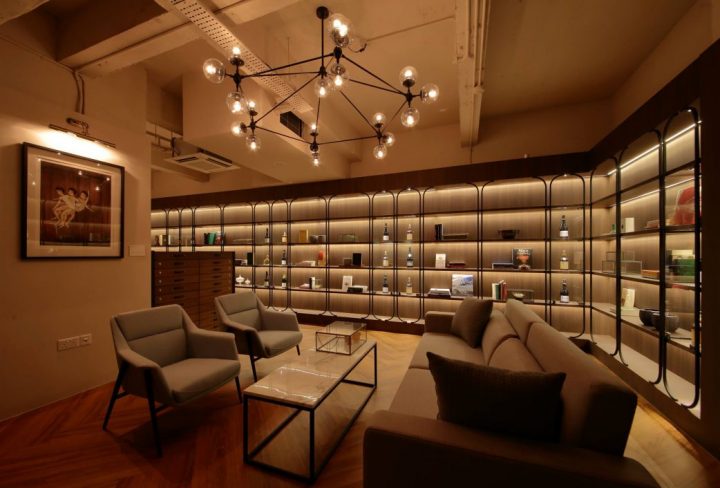 (Credits)
If you're grumpy at having to work on a weekend, walking into Collision 8 will perk you right back up. This swanky co-working space features chandeliers on its ceilings, aquariums in the bathrooms, and even a posh marble-topped bar complete with fantastic Happy Hour deals. What more could you ask for?
Website: https://www.collision8.com
If you found this article helpful, 99.co recommends 6 Singaporean Home Offices To Inspire You and Maximising productivity in your home office.