Following a two-month circuit breaker period to curb the spread of Covid-19, the Singapore government announced its Safe Re-opening phases on 19 May 2020. In the first phase, which will begin on 2 June once the circuit breaker ends, restrictions on two important real estate activities will remain in place; in-person property viewings will not be allowed, and condo showflats will remain closed.
While the ban on in-person property viewings was announced in tandem with the Safe Re-opening plans on 19 May by the Ministry of Trade and Industry (MTI), property agents were initially left in limbo as there was no word about re-opening of condo sales galleries.
On 20 May, the Urban Redevelopment Authority (URA) Controller of Housing issued a notice to developers. The notice stated that "all show galleries set up by developers to market and sell their properties shall remain closed until further notice."
Condo showflats considered "higher risk", says URA
Under Phase 1 of Safe Re-opening starting from 2 June 2020, the government made clear that "economic activities that do not pose a high risk of Covid-19 transmission may resume". The URA-issued notice repeated that statement.
In the notice, URA's rationale for keeping condo showflats shut was that doing so was in line with Phase 1 guidelines. The guidelines also specify that "economic, social and entertainment activities that carry a higher risk will remain closed and everyone shall continue to leave home only for essential activities".
Prior to URA's notice, the MTI stated that only real estate activities deemed essential will be allowed to take place in Phase 1:
"Property agents are not permitted to have face-to-face meetings with clients, except where clients' physical presence is legally required to complete transactions. In such situations, the meeting must take place in the office of the real estate company. Property viewings are not permitted to be conducted in person. They may be conducted through electronic means."
To sum up, all pre-sale real estate activities that involve face-to-face meeting and interaction with clients remain banned from 2 June until further notice.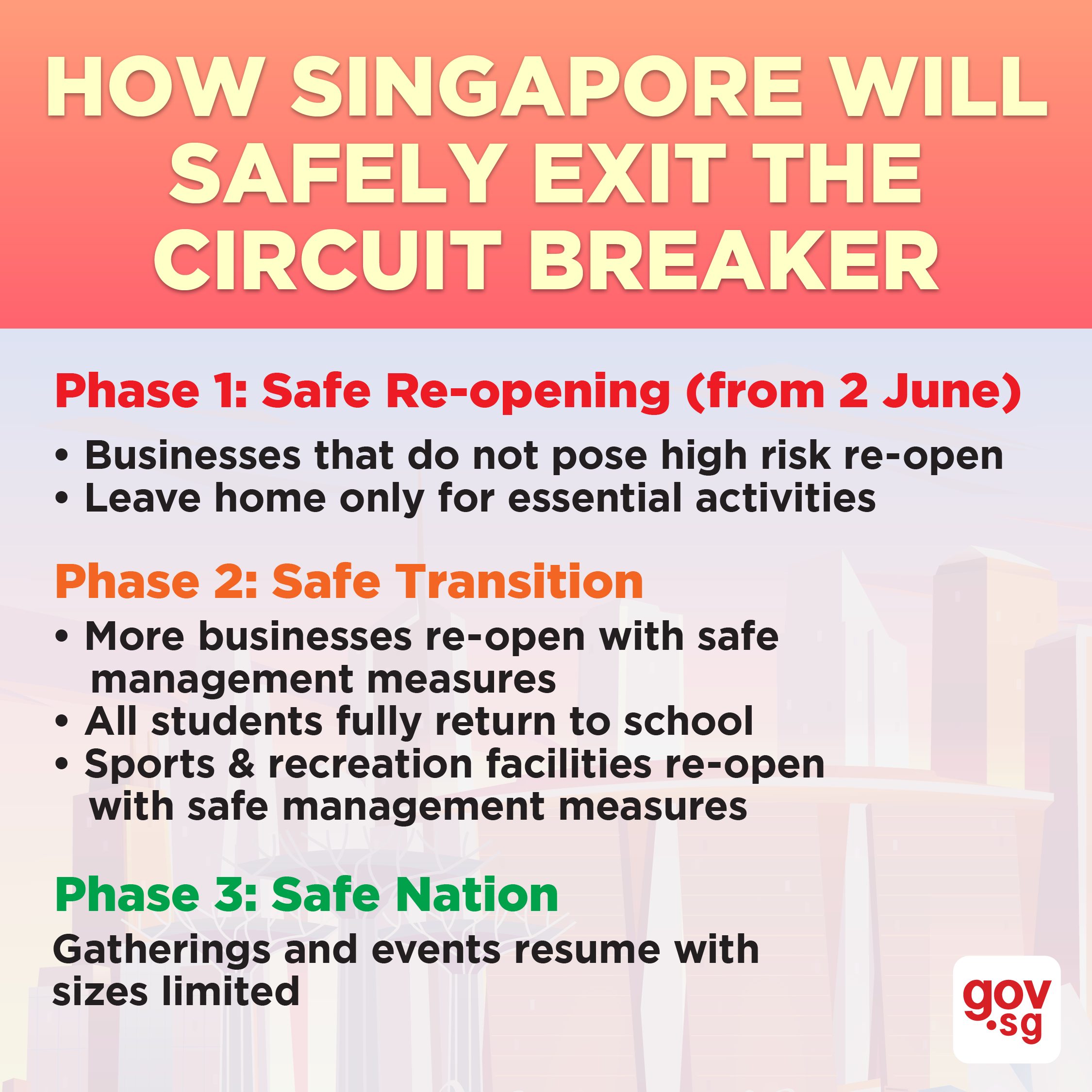 [Recommended article: The FULL list of 2020 New Launch Condos in Singapore (+ Analysis)]
Property agents react to the extended ban on in-person viewings
Agents that 99.co spoke pointed out that they had been eagerly awaiting the resumption of in-person viewings on 2 June, and that the announcements by MTI and URA amounted to an extended ban on property sales activities.
One agent, which did not want to be named, told us she felt "as if it was circuit breaker all over again".
She added that her finances were "reaching breaking point" as she had continued to spend on marketing during the circuit breaker with the assumption that viewings can resume in June.
Another agent, Bennington Soon, said that agents were not the only ones frustrated. "A lot of my sellers are struggling to sell their units, and they're unhappy with the [government's] announcement."
He added that, at the same time, buyers are waiting to view homes and condo showflats in-person, but can't do so. "They usually want to know, for example, how the finishing is like, because they wouldn't be able to tell from a photo or video."
However, there are agents who prefer to err on the side of caution.
"As agents, we meet many people in our jobs and tend to have close contact for extended periods of time during viewings and consultations," said Stuart Chng of Navis Living Group at OrangeTee.
"Sad but true, an agent carrying a virus can easily create many clusters around Singapore unknowingly," Stuart added.
Nevertheless, he told 99.co that he hopes real estate activities will "be allowed to resume totally once community spread goes to zero".
Stay tuned to 99.co for more updates on the situation as it develops.
If you found this article helpful, 99.co recommends New Covid-19 law protects deposits paid by property buyers to developers and Covid-19 and Property: 12 Legal Questions Answered by Lawyers
Looking for a property? Find your dream home via live video viewings on Singapore's smartest property portal 99.co!