Singapore's 2011 elections will undoubtedly go down as one of the most shocking results in our modern history. With a loss of 39.9 percent of the popular vote, and a record loss of 6 seats, this was easily the worst the People's Action Party (PAP) had performed since Singapore's independence in 1965.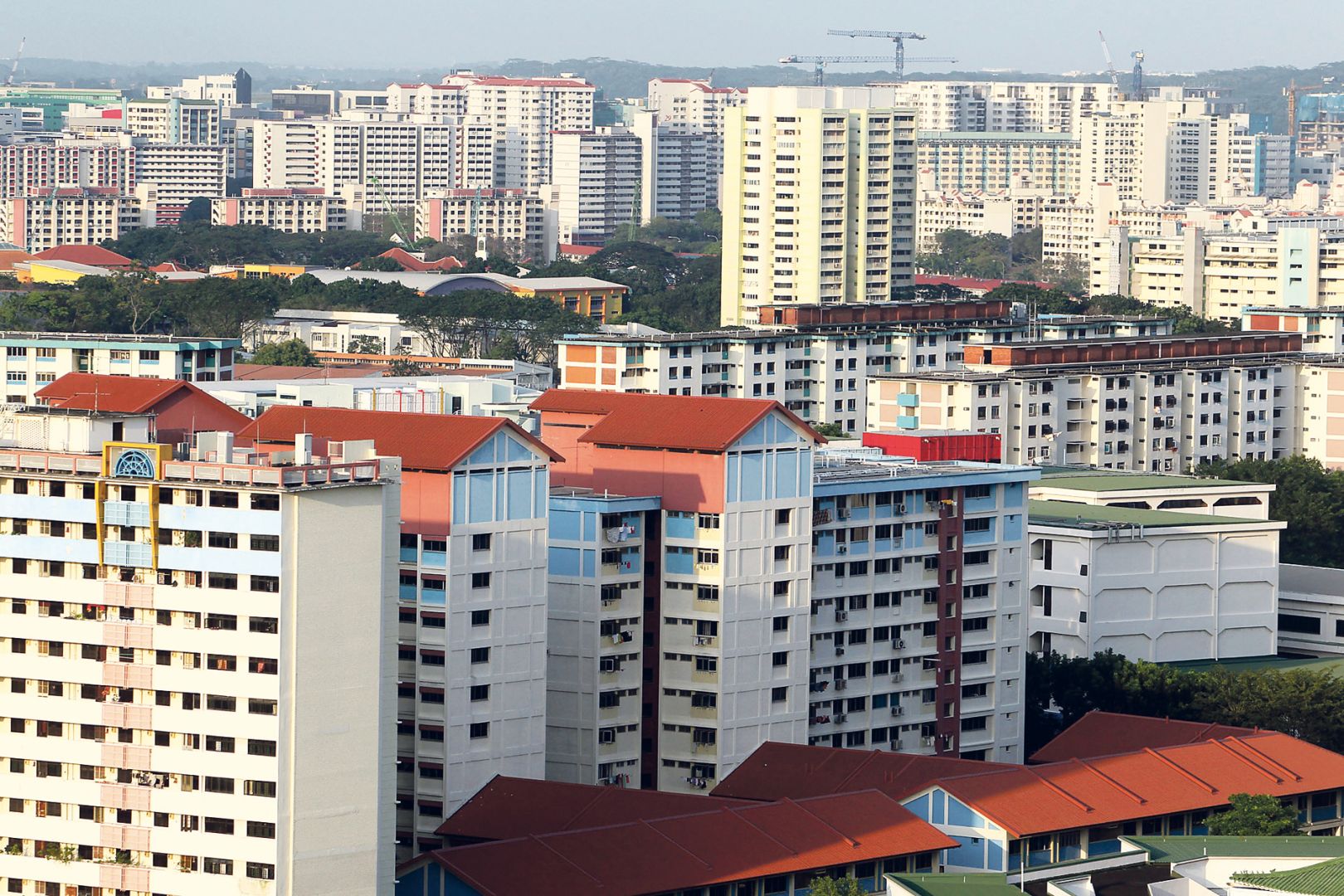 The results weren't a reflection of the government's achievements on a macro level. The PAP had managed to achieve a record 14.5 percent GDP growth and deftly maneuvered the country through the 2008 financial crisis relatively unscathed. Rather, the results  were driven more by the everyday, bread and butter concerns of the populace such as a widening income gap and the lack of affordable housing for young families.
It was for the latter concern that the government introduced a slew of new 'cooling measures' in 2013, to tackle the rocketing property costs that were keeping homes out of reach of everyday Singaporeans.   
But Singapore certainly hasn't been alone in its struggle to manage unwieldy home prices – it's a problem shared all over the world in countries such as China, Canada, Dubai and Malaysia (just to name a few).
Here's a look at how some of these countries chose to deal with their hot property markets.  
China
Shanghai
According to the National Bureau of Statistics' monthly 70-city property price survey, house prices in China's leading cities have surged as much as 63 percent in the year to March, prompting the implementation of property cooling measures in recent months across China by the authorities.  
As part of the measures introduced on 28 November, first-time home buyers will now need to pay a down payment of at least 35 percent, up from 30 percent in the past.
Authorities have also made it more difficult for buyers to purchase second homes, raising the minimum down payment requirement from 40 percent to 50 percent and 70 percent for normal and non-normal homes respectively.
Normal homes within the Inner Ring Road are defined as those no larger than 140 square meters and costing less than 4.5 million yuan (S$930,732). Between the Inner and Outer Ring roads, normal houses are those costing under 3.1 million yuan (S$641,171) and beyond the Outer Ring Road, below 2.3 million yuan (S$475,707). All other homes are deemed "non-normal".
There's bad news for non-local residents as well as they won't be allowed to buy property unless they've resided in Shanghai for at least five consecutive years.
Shenzhen
Shenzhen, which is currently thought to have the highest home price risk across the cities in China, has also seen its share of buying restrictions being put in place.
According to state news agency Xinhua, the Shenzhen municipal government announced that first-time buyers who have taken out mortgages over the past two years, and some second-time buyers, will now be required to make a 40 percent down payment (up from the previous 30 percent).
In addition, non-local buyers are now required to have paid three consecutive years worth of income tax and social security premiums (up from the previous one year), should they want to buy a house.
Hong Kong
It's no wonder that Hong Kong has been deemed the least affordable city in the world – according to Demographia International Housing's Affordability Survey, Hong Kong's median housing price was19 times its median income.
The government has worked hard to curb these soaring prices by implementing various cooling measures, the most recent of which were introduced on November 5th.
These latest measures seek to raise the property stamp duty (for the second time now in three years) to 15 percent for both individual and corporate buyers.
The government has previously implemented several stamp duty amendments – it imposed double stamp duty in February 2013 for non-first time buyers such that buyers of all properties valued at HK$2 million or more would need to pay double the normal stamp duty, up to a ceiling of 8.5 percent.
Unfortunately these measures proved to be ultimately ineffective, with the monthly number of real estate transactions involving double stamp duties nevertheless jumping from 1,000 in the first quarter to 2,600 by September.
Canada
Canada's government announced a number of property cooling measures just this year. Amongst these measures was the closing of a tax loophole that had up till then allowed foreign speculators to take advantage of a capital-gains tax exemption on homes bought and sold in the same year.
Traditionally, Canadian homeowners who sell their principal residences are exempt from having to report the sale, or pay taxes on any profits earned. While this exemption was meant to apply only to Canadian residents, non-resident speculators had been leveraging this tax loophole, and avoiding paying capital gain tax on their sale.
Under the new rules, foreign buyers will no longer be able to claim the above principal residence exemption if they were not residents at the time the home was bought.
And the new rules appear to be working. According to economists, resale house prices in Vancouver have fallen by 19 percent (month-over-month) in August (which was the first month since the new foreign real estate transaction tax was implemented).
The government also has plans to implement a 'mortgage stress tests' for all insured borrowers. Under these rules low-ratio insured mortgages (i.e. homebuyers who make a down payment of at least 20 percent of the property purchase price) will face the same stricter eligibility requirements as homebuyers who made smaller down payments.
Dubai, United Arab Emirates
Following the real estate industry collapse in 2008 – 2009, Dubai's government implemented a series of property cooling measures in 2013 in a bid to shut down the excessive speculation that had led to the earlier collapse.
It not only doubled the registration fees charged on real estate transactions (from 2 percent to 4 percent), it also introduced caps on the mortgage lending by banks for property purchases.
These measures bore fruit, with prices of prime apartments and villas growing by 15 percent in the last quarter of 2013, compared to the previous annual growth rate of 21 percent in the preceding four quarters.
The final word on international cooling measures
Looking at the various cooling measures amongst the countries, it appears that there's a consensus on the method of controlling soaring property prices: make the process of acquiring property more difficult and expensive, particularly when it involves the purchase of a second or subsequent property.
These measures have seen tangible results in the countries we've mentioned above (not to mention Singapore as well) and we suspect that these measures will be here to stay on the global scale for a while to come.