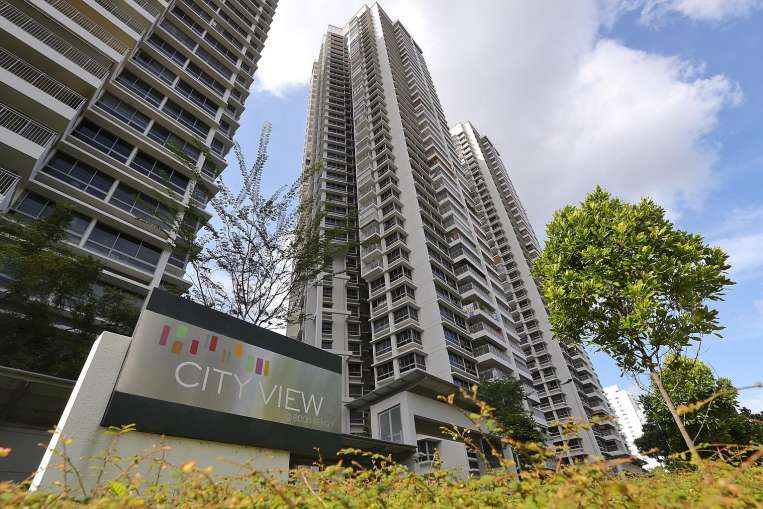 Now that the Design, Build, and Sell Scheme (DBSS) flats are over, most of us can agree they were a disaster. First there was controversy when a five-room DBSS at Tampines had a price of $880,000 (we still want to know who was crazy enough to buy that). Then, Trivelis units had glass shower panels that shattered, and Centrale 8 in Tampines had burst water pipes.
In 2013, owners at The Peak complained that all the "high end fittings" looked like cheap knock-offs, and sometimes the lamination peeled. The cherry on top of this nonsense cake was Pasir Ris One, which attracted media attention for how narrow its corridors were. Residents could barely open a front door without smacking a neighbour in the face.
The question is, why?
DBSS flats and ECs are both built by private developers
It's unlikely that this is due to private developers being incompetent. Executive Condominiums (ECs) are also built by private developers, and they do just fine – in fact they are almost constantly in high demand. We can also see, from the private condos everywhere, that customer dissatisfaction is fairly rare (Seaview is a special case, let's not go there).
This leads us to speculate on the following reasons why many DBSS projects went wrong; and the key lessons buyers should take from it:
"Neither here-nor-there" budget

The HDB screen

Subjectivity of improvements
"Neither here-nor-there" budget
DBSS flats were expensive, compared to the typical HDB flat. It was not unusual to see prices like $660,000 to $770,000 for five-room units. This is a strange pricing point: it is frankly too expensive for a basic residence (no pool, no BBQ, no tennis courts, etc.), but too low for a private condo (even a mass market condo will usually sell for over $800,000).
We suspect this led to a rather strange budget for developers to work within. It would have been too limited for them to use their usual suppliers and contractors; but at the same time they could not use the cheaper products and services for more economical developments.
Now developers don't do everything themselves: they rely on a range of suppliers and sub-contractors, and try to pick the right team based on the budget they have. Most of the time, developers are careful to use firms they have worked with in the past.
But the unusual new budget, which was neither low nor high end, probably sent them scrambling for new suppliers and sub-contractors; firms they had never worked with before. Many of these would be new firms, eager to build their portfolio, and willing to underprice their services for a shot at playing with big time developers.
In developments like Trivelis, those sub-contractors probably realised they'd over-promised; and by then it was too late to replace them.
The HDB screen
We don't mean to cast aspersions on any developer, but there is the "HDB screen" for them to rely on, when it comes to DBSS. That is, most developers know that there is little chance of a DBSS development failing to sell: Because HDB's name is more firmly affixed to these projects (even compared to Executive Condos), the presence of buyers is almost a given.
Most developers would have pictured DBSS as a safe bet. If they put up a private condo, there's a risk of not selling the units. But if they build a unit for HDB, there's sure to be buyers (which also explained their increasingly overconfident pricing).
This could have caused some laxity in the building process. When it's a foregone conclusion that your product will sell, many businesses will slacken a bit, or start to cut corners here and there. In this case, some developers cruised on HDB's brand to assure sales, and may have gotten lazy.
We're pretty sure the super-narrow corridors in Pasir Ris One would not have happened, had it been a private condo the developer had to sell on their own power.
This is also the reason there was so much outrage when the flats turned out to be bad. Notice that many buyers were shocked not just at the workmanship, but at the fact that this could happen in a HDB project.
Subjectivity of improvements
With regard to some flaws, the buyers were absolutely right that the workmanship sucked. If a water pipe can burst, or shower glass can shatter on its own, then it's crap by any standard. The most basic requirement of any new unit is that things won't break as soon as you've moved in.
But with regard to finishings "looking cheap", or edges and corners not being as exact as the buyer likes, it could be subjective. The argument is that, because of the high price of DBSS flats, the finishings should be of a higher standard.
But what exactly is $50,000 to $100,000 "higher" in standards? It's really hard to say. To some buyers it means the dining room should resemble Buckingham Palace during a coronation. To others, it just means wood flooring instead of vinyl.
The "sandwich" nature of DBSS units – neither affordable nor expensive – confuses buyer expectations. It is not helped by co-existing with the EC scheme: if a DBSS costs $700,000 and an EC costs $800,000, then should it be judged by EC standards? If so, many look like terrible deals in comparison.
In any case, HDB has probably made the right decision to suspend the DBSS scheme. It is frankly unnecessary to have multiple "sandwich" classes of flats.
If you found this article attractive, 99.co recommends 3 reasons why Sumang Walk is a property hotspot and compare and contrast: BTO vs EC vs private condo.
Find the home of your dreams today at Singapore's largest property portal 99.co!