I can still remember the look of wonder in your eyes as you explored your new surroundings when we first moved into our home back then. You have always been curious, even as a child, and it's a trait that has served you well all your life.
Never stop being curious, and never stop seeing the world with fresh eyes. That's the only way we can appreciate the fullness of the present moment, and leave behind the judgements of past experiences.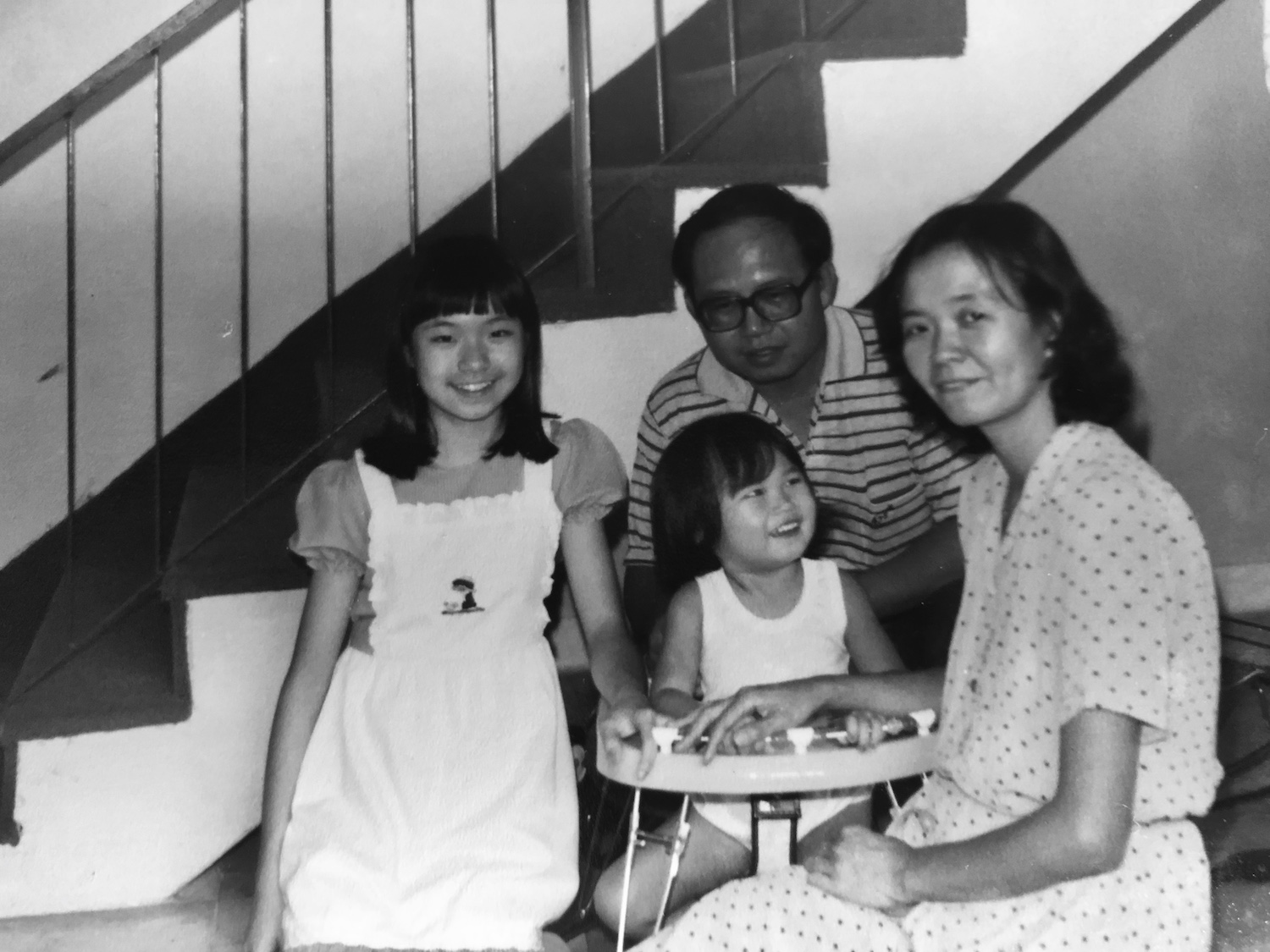 Moments together, at home
Looking back, Mama and I have shared so many special moments with you at home. From your first sleepover with your friends after the PSLE exams, to your sweet 16th birthday party. We have been blessed that you chose to share those moments with us.
Home was also where you sought refuge during the not-so-good times. I remember you walking through the door in tears when Jun Fong broke off with you. Mama made you a cup of hot Milo, your favourite drink. Better Milo than alcohol, because you'd never be able to find the answers at the bottom of a beer bottle.
We were there to share your triumphs, heartbreaks and milestones. We wish you could come home to us every day, but as parents, we knew the day would come for you to have a home and family of your own.
Mama and I are glad that Ethan finally popped the question, and that the two of you will be buying your first home on the resale market soon.
Having gone through the process of buying two homes, I'm sharing with you what I've learnt so that your home buying journey will be a smooth and fuss-free one.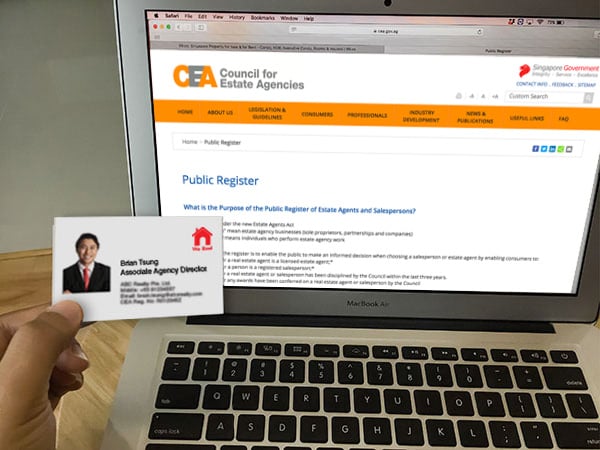 Ensure your property agent is registered with CEA
Remember how we watched The Talented Mr Ripley together when you were in secondary school? You certainly wouldn't want a Mr Ripley playing any part in such a big decision in your life.
Being the typical Asian Papa, I have "eaten more salt than you have eaten rice". You are trusting by nature and will be getting recommendations for property agents from your circle of trusted friends.  
Make sure the property agent you choose to work with is a legitimate one by checking his or her registration number on the Council for Estate Agencies' (CEA) Public Register. The registration number will be included on his or her name card so you don't have to feel paiseh about asking for it specifically.
Only property agencies and agents with a valid licence or registration are permitted to carry out property-related work. Not matter how well you think you know your friends and can trust their recommendations, it is still better to err on the side of caution when buying your first home.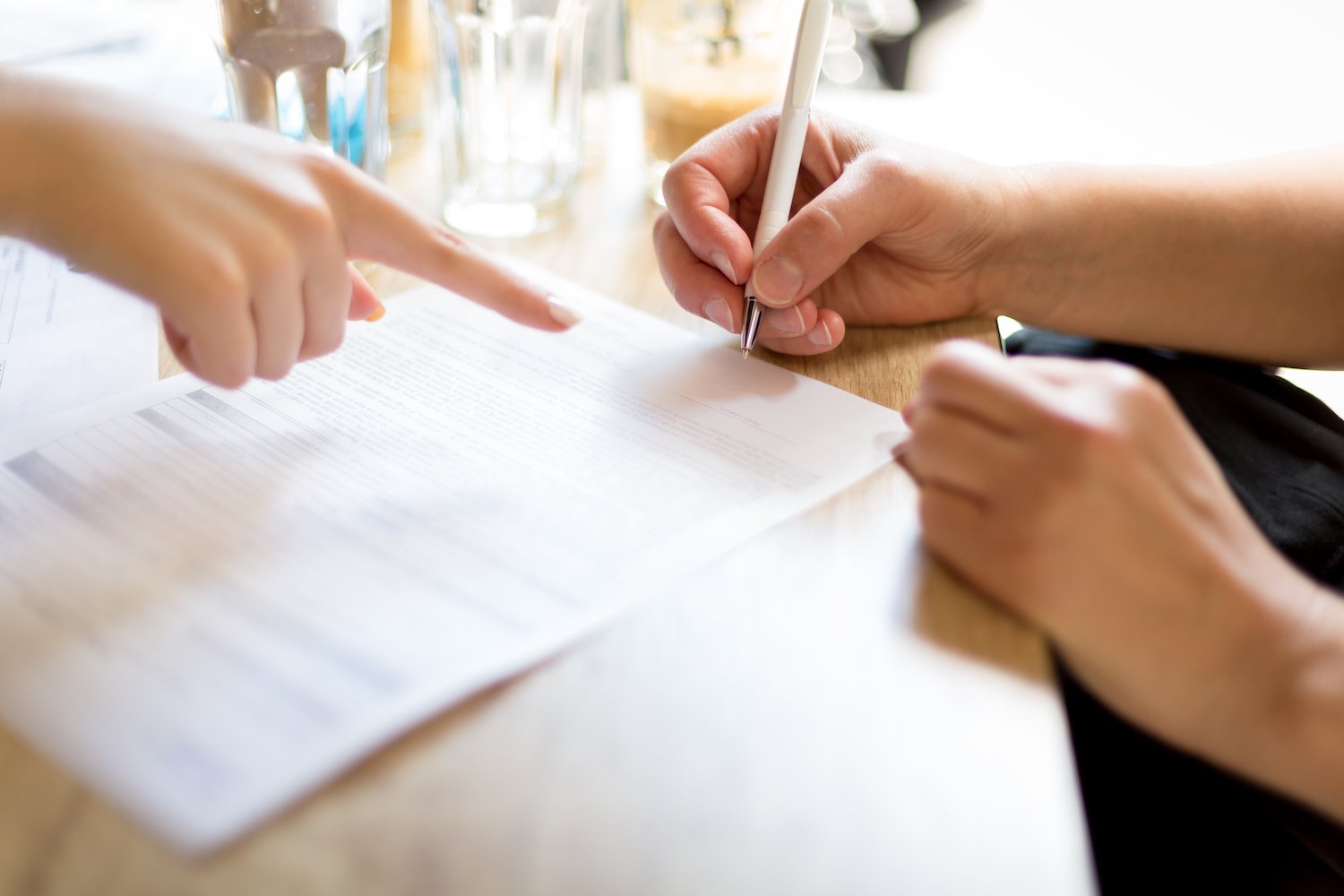 Negotiate and document your property agent's commission before the home buying process begins
Now that you've chosen The One property agent to work with, before he or she starts working on finding you the first home of your dreams, be sure to discuss with your agent and agree on the commission due for all the work done. Also, do put this in writing.
Remember how angry you were when a customer refused to pay Mama for the cake she had baked because he claimed Mama had gotten the colour of the icing wrong? The unpleasant situation could have been avoided if Mama had confirmed in writing exactly how the customer wanted the cake to look like.
It's very hard to work things out when it becomes a situation of "he said, she said".
Moreover, Papa has always taught you to be fair in all your dealings. Do take into consideration all that you need your property agent to do and accord a fair and reasonable commission rate to him or her.
Protect Ethan and yourself – as well as the property agent – by putting in black and white how much commission you both will be paying. You can use one of the Prescribed Estate Agency Forms, which will serve as a contract between you and your property agent. Then, after the transaction is complete, pay the agreed commission to the agent's agency promptly. Always be a woman of your word.
Your property agent should only represent you in a property transaction
As with any marriage, the relationship you have with your property agent should be a monogamous one. He or she should only be looking after your interest in the property transaction in order to broker the best possible deal for you.
Think of it this way – sellers will always want to secure the highest selling price, while buyers will push for the lowest selling price as both sides want to get a good deal for themselves. It's impossible for one property agent to achieve the goals of both the seller and buyer in the same transaction. As such, it is imperative that you and Ethan appoint a property agent whose sole purpose is to achieve your property goal – to secure your first home at the best price possible.
I'll tell your property agent as I would to Ethan – strictly no two-timing allowed!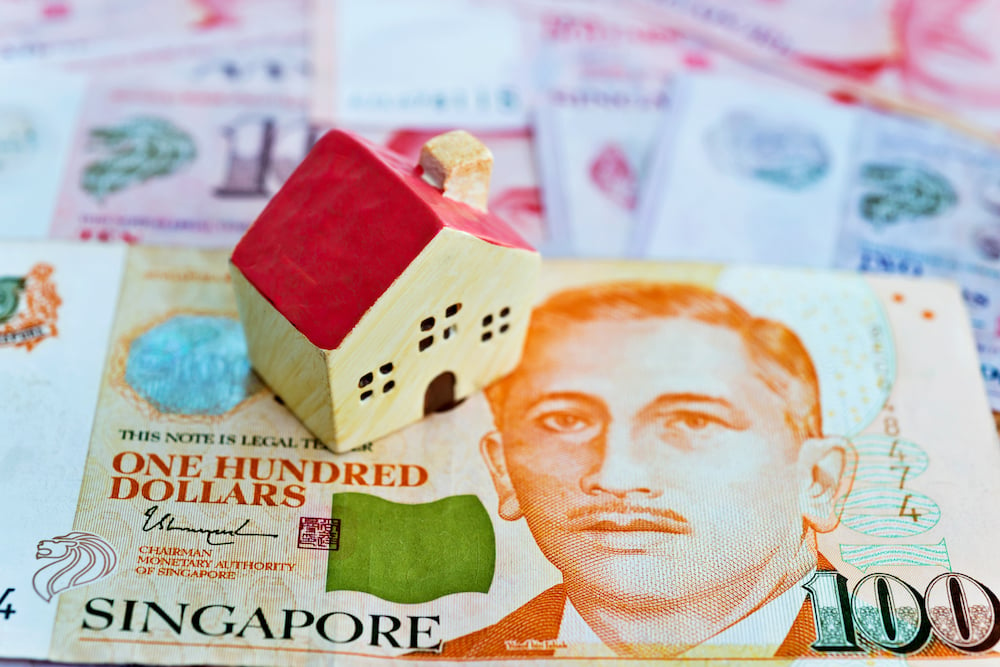 Handle all monies related to the transaction on your own
To maintain clear boundaries, you must remember to handle all monetary transactions by writing a cheque or making a bank transfer directly to the seller yourself.
Remember how Mama used to tell me that "my money is my money, but your money is our money"? Well, Papa would have you know that "your money is your money and responsibility" when it comes to buying your first home.
Part of building a home of your own entails being financially savvy, and you will get the opportunity to flex your financial muscles during the home buying process.
P.S. I love you
Not being able to hear the front door shut behind you every night is something Papa and Mama will have to get used to. Despite the mixed feelings I have, I'm very proud of the fine, young woman you have become. I have every confidence that the home you will build for your own family will be filled with love, understanding and respect. After all, Mama and I have shown you everything you need to know about what makes a house a home.
Love,
Papa
Presented by the Council for Estate Agencies (CEA). CEA requires property agents to be registered and have the right skills before they can work with clients. Visit www.cea.gov.sg/happyconsumer for more tips on engaging an agent.