If you compare the different asset classes right now, stocks are a race car, bonds are a used Toyota, and property is a sloth with a sad story about its double amputation. Despite the best efforts of developers, units are not moving quick enough. Enter the Deferred Payment Scheme (DPS), which is here to solve today's problems (by making them tomorrow's).
What is the Deferred Payment Scheme about?
It's a bit like a premature marriage. You rush into it now, and worry about what you've gotten into one to three years down the road. DPS means you put down a down payment of 20 percent on the house, and then pay nothing for the next three years. After that, you have to pay for the remainder of the house as per usual. The cost of the house usually goes up, by about five to 10 percent, in order to make up for the long delay.
For example, say a particular condo sells for $1.2 million. The development is already completed, but it is taking a long time to sell the units. Shareholders are on edge, and developers now have to keep sharp objects away from them during general meetings.
In order to speed up the sales a bit, developers use a Deferred Payment Scheme. The price of the condo goes up a little, say to $1.32 million. Now however, buyers can just put down $264,000 to buy a unit. They won't have to pay a single cent until three years down the road.
This is often attractive to landlords, because they are assured positive rental incomes for three years (on the condition they find a tenant during this period of time).
A landlord can buy the unit for $264,000, and rent it out for $3,000 a month. At that price, the landlord would make around $99,000 (deducting agents fees, maintenance, etc.) from the unit, before having to make even the first loan repayment.
For home owners, the one to three year break means they can bet on Loan to Value (LTV) limitations changing in a year or three (there are rumors that banks will be able to lend more soon). It can also help to save on interest repayments, assuming you don't need a loan for the initial down payment.
The DPS scheme was actually quite common before 2011, before government regulations shut it down. The Deferred Payment Scheme was a partial cause of rapidly rising property prices. Today, private condos can only use a DPS if they have a Certificate of Statutory Completion (CSC).
So which condos have the Deferred Payment Scheme (or something like it)?
OUE Twin Peaks
Why do you want it?
Two different payment options
Discounts from QC deadline
Units sold fully furnished
Central location in District 9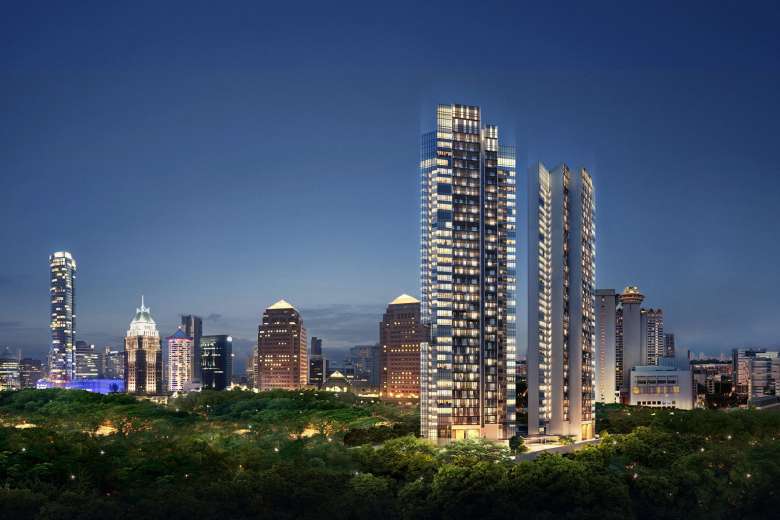 OUE Twin Peaks has two options: a normal Deferred Payment Scheme, and a variant scheme in which you put down 20 percent, and start payments only a year later. From what we understand, units sold under the normal DPS scheme will cost three to nine percent more; but units sold under the variant scheme will not have an added cost. 
OUE Twin Peaks is a 99-year leasehold development, along Leonie Road. . Prices are around $2,600 per square foot, but have been falling due to developer discounts. OUE Twin Peaks is coming close to the time limit for the Qualifying Certificate (QC), which will cost the developer some $42.4 million in the first year – no surprise that they are trying everything to rush the remaining sales.
We believe this development is ideal for landlords. The combination of deferred payment, together with fully furnished units, means you can immediately lease it out.. And while the rental market is currently weak, there is a chance it will recover by the time you reach the one year or three year mark, where you start paying.
The Interlace
Why do you want it?
Rental prospects (expats)
Situated just far enough from the city to avoid noise and traffic, but close enough to be accessible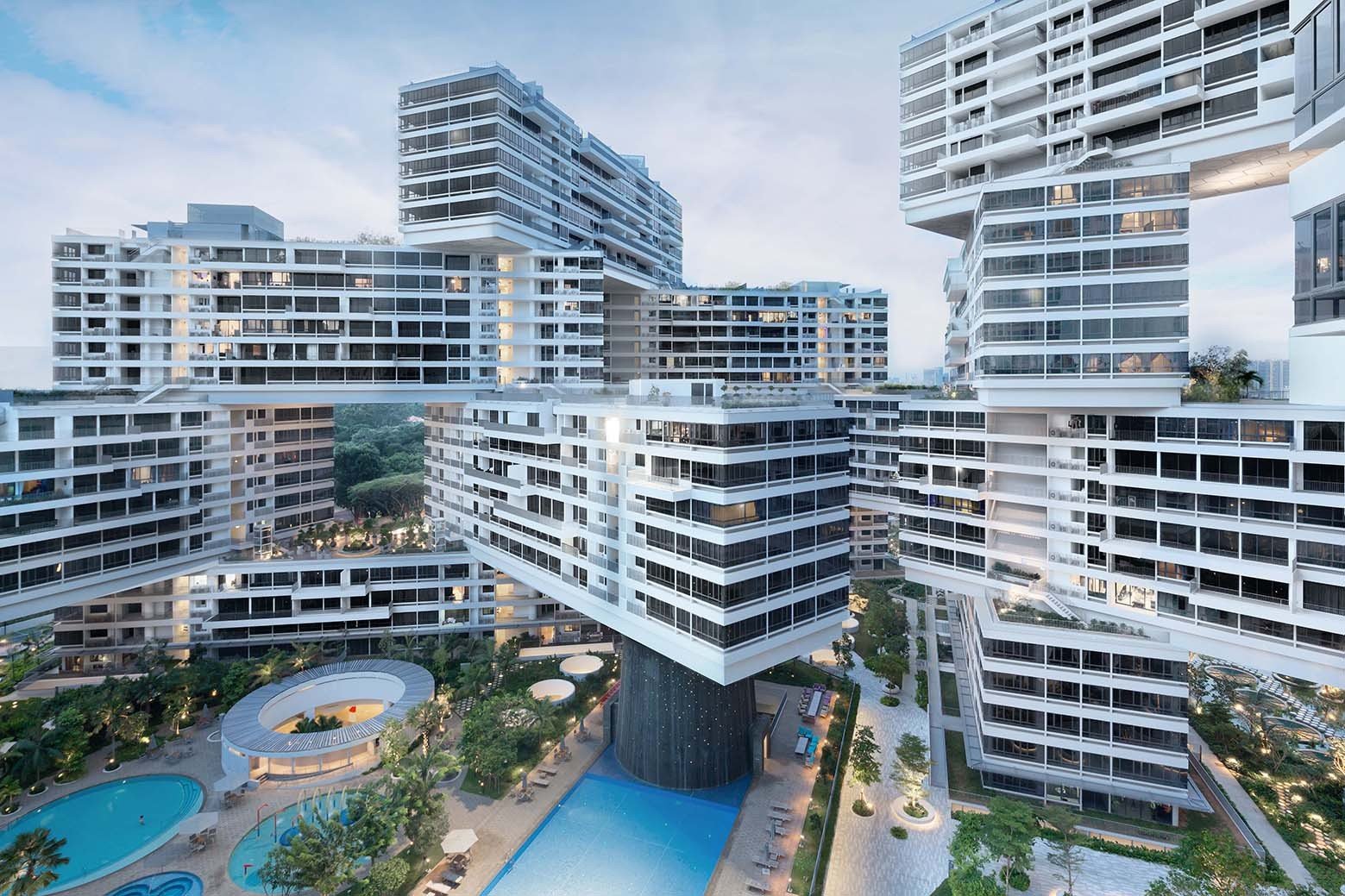 Developer CapitaLand is using a "stay then pay" scheme for both The Interlace and D'Leedon. The buyers only need to make a one percent down payment for the Option to Purchase (OTP), and another nine percent down within eight weeks. The buyers can move in right after getting the OTP. The remaining 90 percent is paid after one year.
The Interlace is a 99-year leasehold unit, located along Depot Road in district 4. We consider this a good deal for landlords because of its proximity to international schools (ISS, Global Indian International School, International Community School). Expat tenants with families shouldn't be hard to find.
For home owners, it's ideal if you want a place to move into fast. The location is also unique – it's close to IKEA and Queenstown, but also just 15 minutes by car to the Central Business District (CBD). Not quite west, not quite central – but a nook that has advantages of both.
Our listings show values of $1,170 per square foot and up.
Why you want it:
Staggered payment to help your cash flow
Central location on Orchard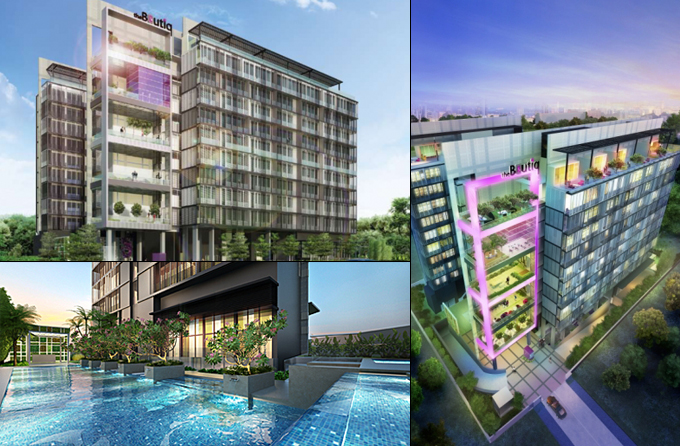 The [email protected] is located at 145 Killiney Road in district 9. That's walking distance to Orchard Road, and it's one of the few freehold properties with such a location. The payment scheme is a little more complicated than others.
Buyers secure the OTP for one percent down payment, and pay the remaining four percent within two weeks. The remaining payments are:
Two months from OTP date – 15 percent
18 months from OTP date – 30 percent
24 months from OTP date – remaining 50 percent
Granted, that scheme is as needlessly convoluted as a seven wheeled car, but the general idea remains: staggered payments that make it easier to buy. What really gets our attention though?
Over the past year, prices fell from a high of $5,555 per square foot to a low of $2,480 per square foot. There are some steep discounts to be had, and that's rare in a freehold unit in district 9. We have a sense some of the listings are now undervalued.
AMENDMENT: We have been informed that the next example does not fall under the DPS category but does also enable buyers to get on the property ladder:
Lloyd SixtyFive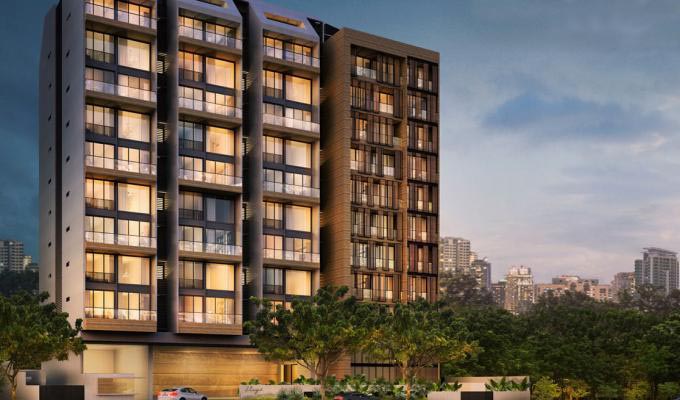 Why do you want it?
Experiential leasing scheme
Central location on Orchard
The payment scheme for Lloyd SixtyFive is one that's already common abroad. The prospective buyer pays an upfront 10 percent of the price as rent, and a 2.5 percent security deposit. The buyer can then move in as a tenant, once the development is complete. The rent is a whopping $6,750 a month for a single bedder.
At the end of two years, if you decide to buy, you are refunded the security deposit and the full rental sum (it goes toward paying for the unit). If you decide not to buy, you are only refunded the security deposit.
The idea behind the Experiential Leasing Scheme is to allow buyers to benefit from purchasing a property after living in it as well as the flexibility in making a decision to exit without incurring much commitment. During their tenancy, they will have ample time to plan their finances without having to consider the interest incurred from taking up a bank loan.
Prices for Lloyd SixtyFive, which is located at (you'll never guess) 65 Lloyd Road, are around $2,760 per square foot. A tad bit pricey  during the downturn, but it is a freehold property in the Orchard area