Singapore is turns 55 this year! Although the nation's birthday comes as we fight the Covid-19 pandemic, there are still reasons to cheer. More than merely just hanging the Singapore flag to celebrate our spirit and strength through the past few months, here are some interior design tips that will help you spice up your home like a true-blue Singaporean!
#1: Old-school rattan
Difficulty: Easy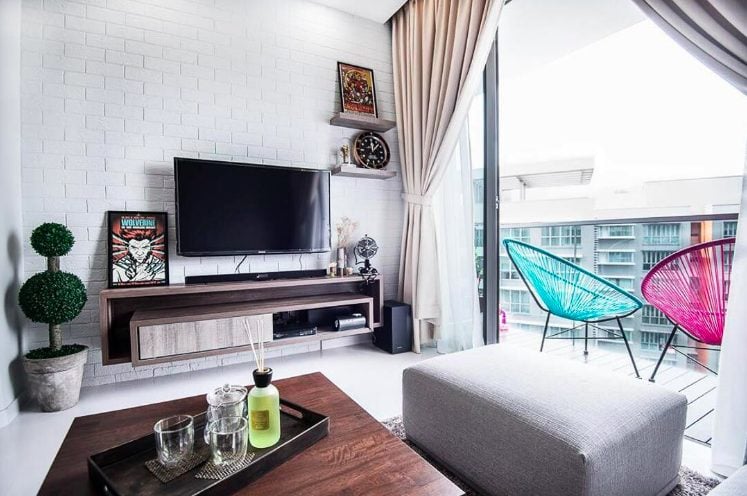 Almost every Singapore home used to have a piece of rattan furniture. They are affordable, functional and have that alluring handmade quality to them.
Rattan furniture, most commonly found in the form of armchairs, are also incredibly fitting for our tropical weather! The weaving patterns of the rattan chair makes sitting on one feel like being cradled by a light, yet surprisingly strong net.
Yet, rattan is pliable enough to offer a good degree of comfort for long sessions with your favourite book; settle into a rattan chair you'll know what we mean.
Rattan is an incredibly lightweight material too, so you'll have no issues shifting this around the home if you want to catch the breeze, or just feel like a change of scenery.
If rattan chairs in their original hue of light brown doesn't suit your home's style, there's always trendy colours such as turqouise or red that also adds a dose of playfulness to your home.
#2: Red-and-white
Difficulty: Easy
Majulah Singapura! No other colour combination expresses your love for the country better than red and white.
You can incorporate the colours of our national flag tastefully in interior design. Red can be used as an accent colour, for instance, like how this striking red vase suddenly makes the living room a whole lot more interesting: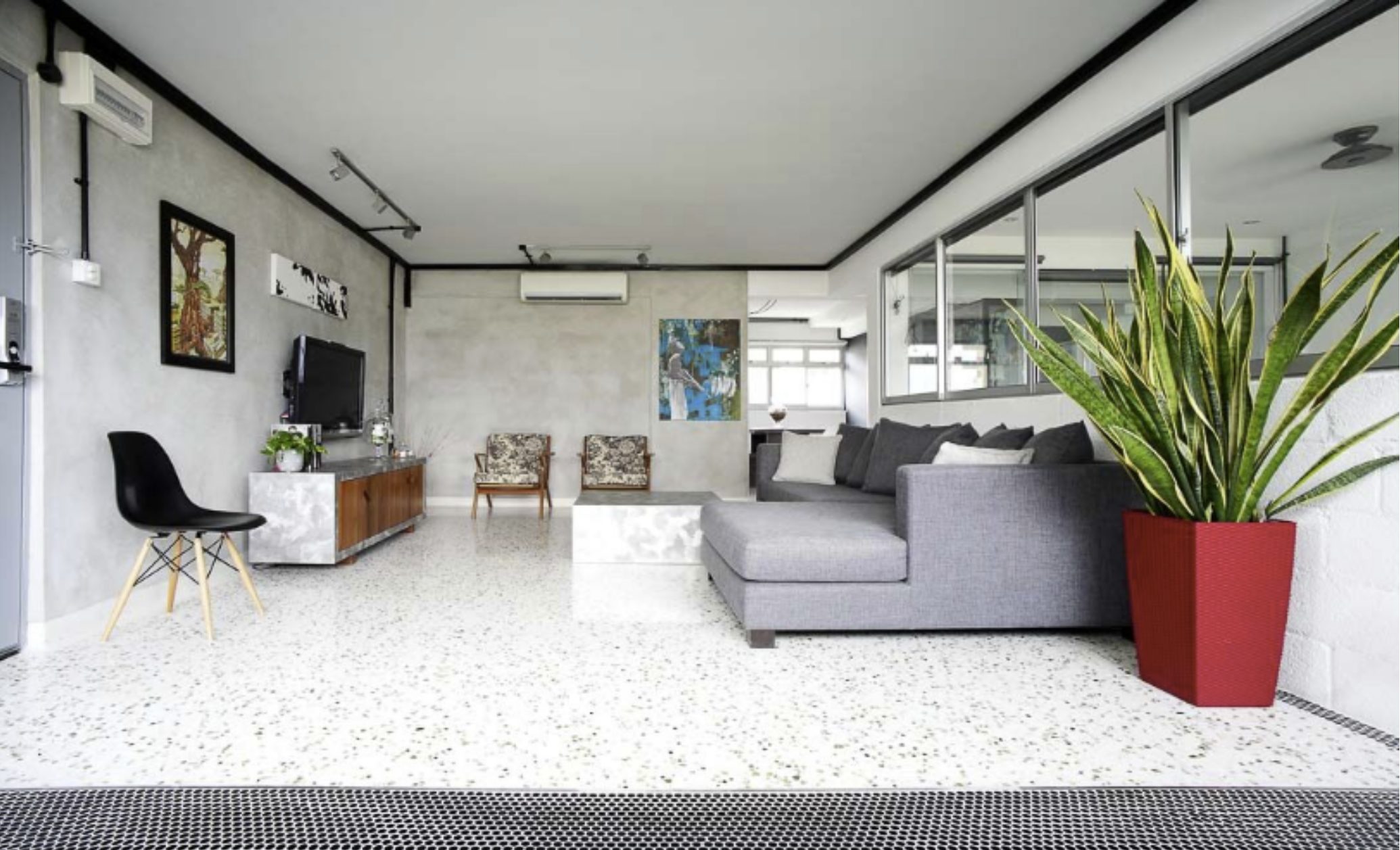 Red works especially well against a predominantly white or monochrome palette. Like an ornament against a whitewashed brick feature wall. Use the colour in the right proportion, however, as too much red makes it hard to relax at home!
The possibilities for incorporating red-and-white in your home are endless. From red-and-white cushions to table settings, expressing your love for Singapore can be both classy and affordable at the same time.
#3: Uniquely Singaporean items
Difficulty: Easy
In recent years, we've seen a wave of nostalgia on the home decor front, with designers coming up with items such as wall art and ornaments that bring back lots of memories for those who've grown up in Singapore in the golden age of the 60s to 90s.
From ang ku kueh cushions to Samsui woman paintings, these quirky elements can leave an unforgettable impression for any guests who visit, while giving your home a distinctively Singaporean identity. Can you spot all the Singapore-inspired design items in the photos below?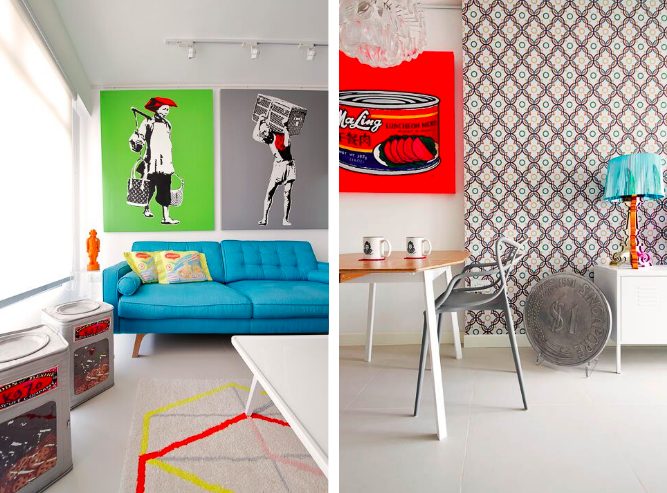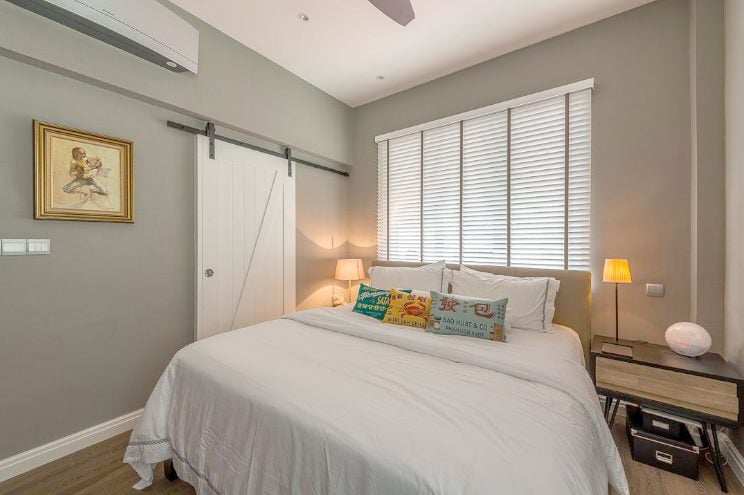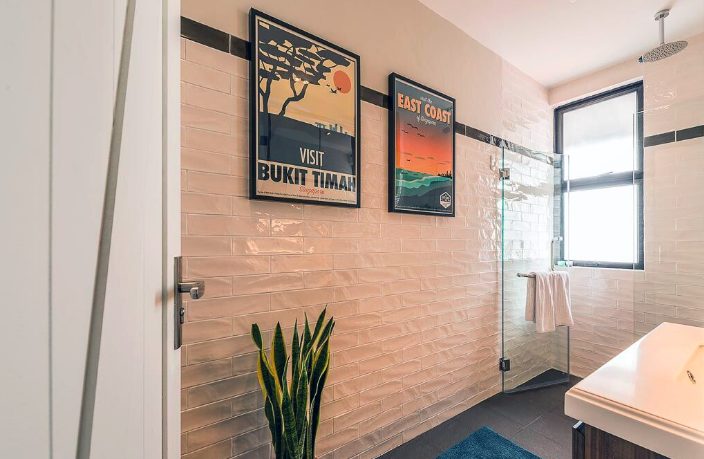 #4: Terrazzo Flooring
Difficulty: Hard (you'll need to renovate!)
Terrazzo is a composite material, poured in place or precast, which is used for floor and wall treatments. It consists of chips of mainly marble, as well as quartz, granite, glass, or other suitable material, poured with a cementitious binder (for chemical binding), polymeric (for physical binding), or a combination of both.
Terrazzo flooring used to be highly popular in Singapore due to its affordability but declined in popularity over the years. However, it's been trending again recently, thanks to clients who are rediscovering the beauty of terazzo via social media.
With a plethora of aggregate options (mother-of-pearl, marble, recycled glass), the colour and design options of terazzo flooring are quite astounding. A monochromatic terrazo flooring, for instance, serves as a good contrast against a bold-hued sofa, whereas coloured terazzo flooring options can add visual interest to a minimalist interior.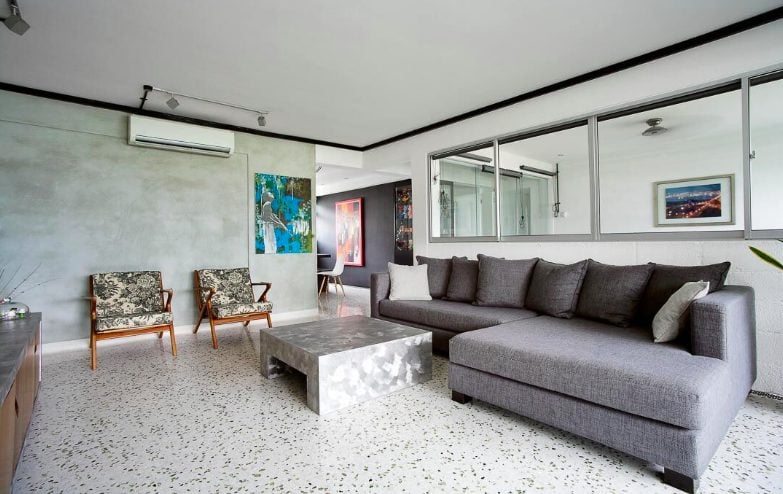 This article has been adapted from the original in partnership with Dezainn.
How would you spice up your home for this National Day? Let us know in the comments below!
Looking for a property? Find your dream home on Singapore's most intelligent property portal 99.co!