You spend most of your day in the office. When you come home, you're probably thinking about dinner, or tending to the family, or giving attention to your partner, or taking care of the kids, or completing household chores, or walking your dog… or all of the above. (Cover image credits)

The last thing on your mind is watering the plants.
One of the most common reasons for plant deaths isn't necessarily the lack of knowledge, but the lack of care. There was once when I nurtured a colleague's dying nerve plant back to life till it thrived in office, only for it to die when she brought it back home because no one watered it. Stashed on a window sill in the kitchen, family members saw it daily, yet it remained perfectly invisible.
Still, indoor houseplants can be found in every household. They're calming, they purify the air and provide visual relief the moment you open the door.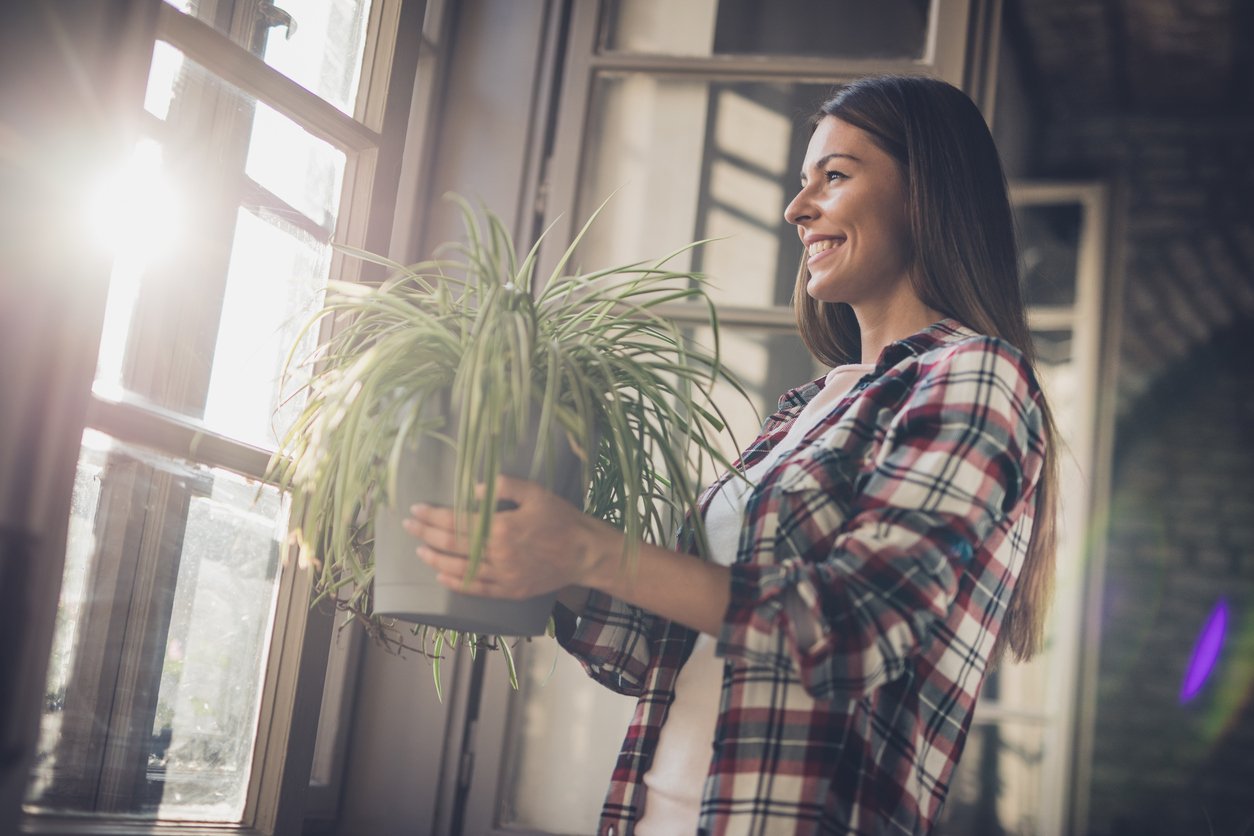 Plus there seems to be an unexplainable positivity about having greenery at home, so if you were thinking of starting the new year with a fresh addition, here's our shortlist of no-fuss indoor plants. The best part is that they can all be found at a nearby Giant or Cold Storage for less than $10, saving you money and the hassle of visiting a nursery.
#5. Prayer Plants
If you enjoy colours but don't have enough time on your plate to care for a flowering plant, Prayer Plant varieties will delight you. Their common name stems from their behaviour, where their leaves ever so slowly rise and fall daily.
Elegant and unique, they instantly make a space more interesting with their patterned leaves and tri-colours.
The reason they're ranked at number five is because they're sensitive to how much water there is in the soil. They can't have too much or too little, or their roots will start to rot. They require the soil to be moderately damp all the time, which can be a challenge to monitor. Place in a shady area by the balcony, away from indirect sunlight.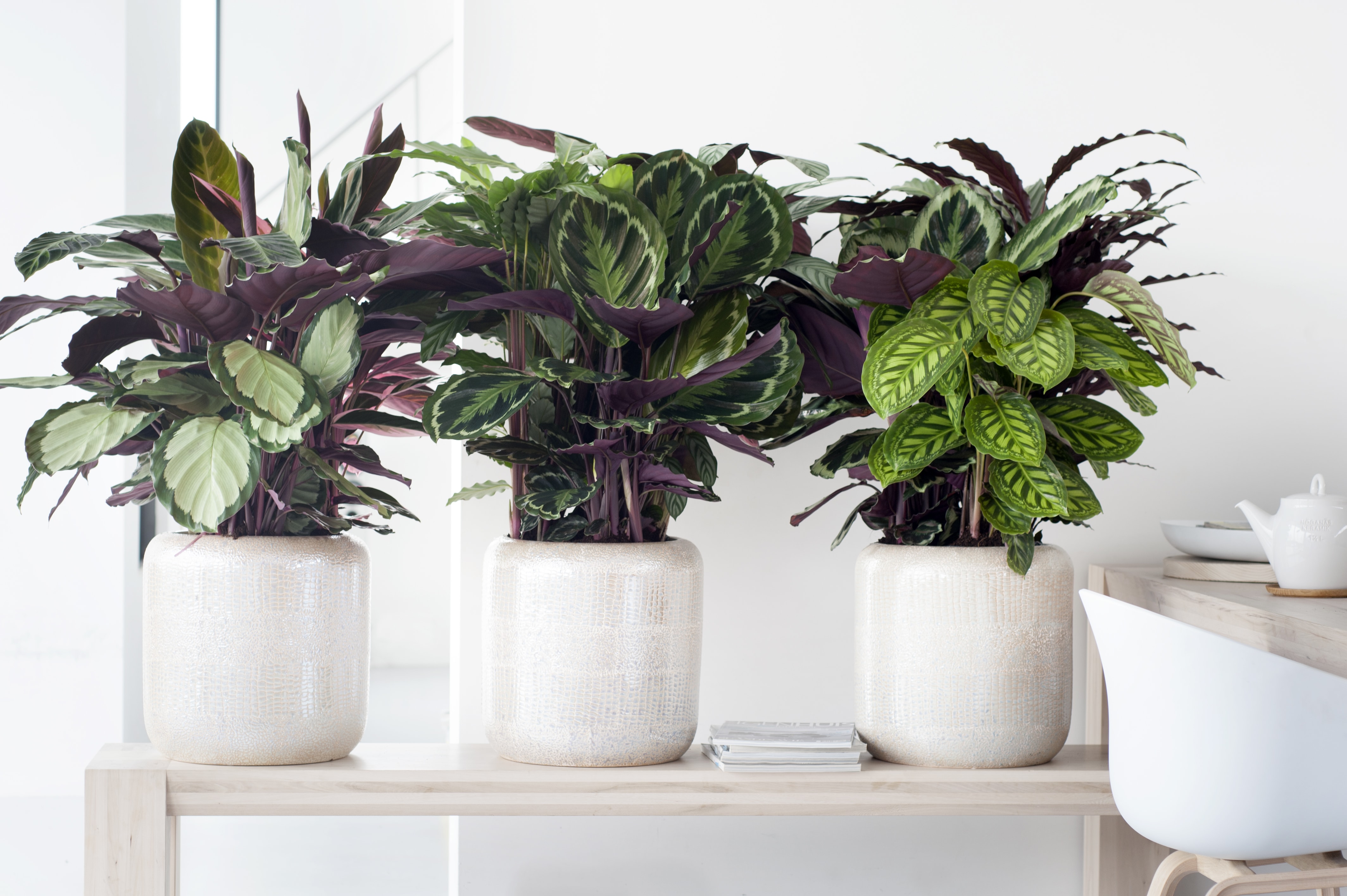 (Credits)
#4. Closed Terrariums
Terrariums have grown so popular over the years that not just flower or plant shops, but also gift shops stock them. There's been a surge in terrarium workshops too, offering everyone the chance to try our hands at making one from scratch.
While we know that they "don't need to be watered because they're in a closed system of evaporation and condensation", what the labels don't tell you when you take one home is that if left enclosed for a long period without maintenance, fungi starts to thrive due to high moisture. They start growing on the rocks, spreading to the glass walls and eventually the plants themselves.
As such, terrariums do need some attention every few weeks. You will need to air them for a while, and subsequently add water when it's too dry. Commonly filled with nerve plants, their growth also means trimming, where you can use these cuts to start a new terrarium altogether! Place them on a desk or cupboard that's near a window.
#3. Spider Plant
Similar to how you would care for prayer plants by providing well-drained soil and indirect sunlight, Spider Plants are much more adaptable. They can grow even in imperfect conditions and are suitable for conventional potting or hanging.
A good choice for the beginner gardener, they only require occasional watering. With characteristic elongated leaves and dual colours, they make a lively addition to your blank study room wall.
Spider plants are also often used in macrame plant hangers. Macrame is the art of knotting strings in patterns in the making of home decor items. Check out Designrulz's 20 DIY Macrame Plant Hanger Patterns for inspiring designs.
#2. Money Plant
You can't go wrong with a Money Plant. It can grow in any type of improvised pot (old light bulbs, containers, jars), are inexpensive, and doesn't even require soil!
Keep its roots submerged in water or use a conventional potting mix and water when you see that the soil is dry. They're also easy to propagate so once you get one going, you'd have enough to enrichen every room in the house. Thriving in humidity and favoured by feng shui, money plants are perfect for our tropical Asian homes.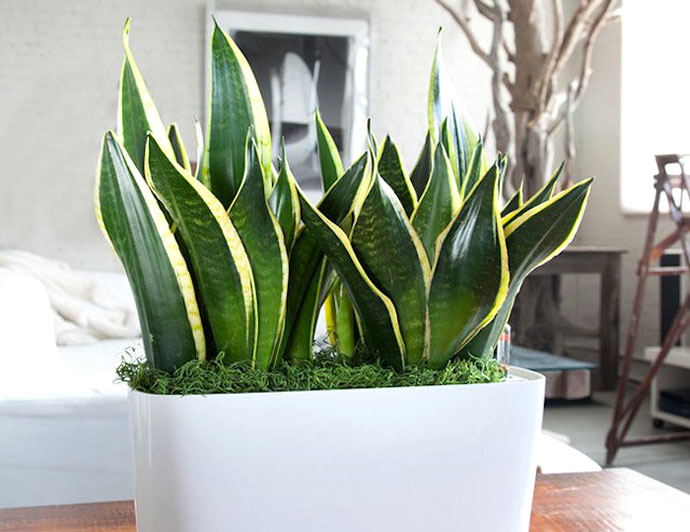 (Credits)
#1. Mother-in-law's Tongue
One of the hardest plants to kill, this plant is sturdy, tough and prepared to brave even the toughest negligence—which is why you should still care for it!
Smooth leaves, duo-coloured and adorned in a rich green, they're not only pleasant to the eye but also serve as a natural air-filter for your home. The Mother-in-law's tongue doesn't have stems, and is instead pure stiff leaves that grow vertically.
A trick to assess how much water it needs is by holding up the pot. If you lift and can feel that there's still water at the base, don't feed it just yet. Once the pot is lighter to the touch, that's when you can go ahead to give it a good dose of H2O. Not requiring much sunlight, this plant is one for the bedroom.
If you found this article helpful, 99.co recommends Growing your own vegetables at home and 8 house plants that purify while they beautify.
Find the home of your dreams today at Singapore's largest property portal 99.co!