In the Singapore Parliament, we often get quality debates and suggestions regarding housing policy. Some of these, such as the implementation of extra cooling measures, may be unpopular among those in the real estate industry but is essentially good for the average Singaporean. The move to make public housing more accessible to single parents is also highly laudable.
However, what Ang Mo Kio MP Gan Thiam Poh suggested in Parliament on 31 August about removing HDB Build-to-Order (BTO) flat income ceilings was none of it.
When certain MPs deliver ideas that seem ill-informed and/or detrimental to Singapore, it's the duty of citizens to speak up. Since the subject of BTO income ceilings is housing-related, I felt the need to do so, as the Editor of property portal 99.co.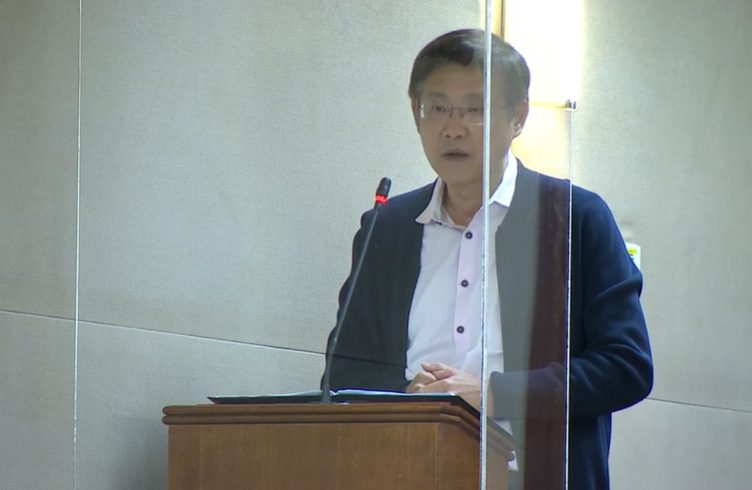 What Gan said in Parliament
Gan, who was recently re-elected in Ang Mo Kio as part of a five-man team, appealed for the removal of the $14,000 household income ceiling for first-time BTO buyers during his speech in Parliament on 31 August.
He said it would be great if "each and every Singaporean (can) have the chance to get their own BTO flat if they so desire", calling BTO flats an integral part of the Singapore Dream. (By the way, this is a misreading of the Singapore Dream, which is for every Singaporean to own a home, not a spanking new home.)
To back his argument, Gan spoke of his interactions with young couples who had told him how frustrated they were at not qualifying for the BTO flats, because their salaries had increased beyond the income cap.
"Even though they can afford resale flats and private apartments, they still prefer BTO," said Gan.
"In today's environment, with less job security and more market uncertainty, their desire to be more thrifty is commendable and should be supported," he added.
Gan also called upon the HDB to build bigger flats, but let's focus on the gist of his speech: Calling for the removal of the BTO income ceiling.
Why Gan's proposal makes no sense
There's a lack of logic in every statement that Gan made in his Parliament speech.
On top of that, there is a overwhelming bias in him saying that a new flat is intrinsically better than a resale flat. This is a counterproductive (and even dangerous) viewpoint to hold.
According to housing policy in any country, not just for Singapore, the reasons why new public housing is built are primarily (1) because the population is growing and (2) to replace ageing public housing stock.
Policies for public housing are also shaped so that the lower income segment of the population will get the most access to subsidised housing, and this is the case with Singapore. For example, lower-income households can receive higher grants, which makes homes more affordable but doesn't improve their chances of getting a home per se.
When it comes to actually getting a subsidised BTO flat, lower-income Singaporeans—who may happen to be most in need of a home and  have the fewest housing options—still have to endure the competitive balloting process for BTO flats, because the demand far outstrips supply.
Without measures such as the income ceiling, their chances would be even lower.
The argument for building more BTO flats in tandem with removing the income ceiling is even more ludicrous. Imagine going to a bakery with a row of perfectly edible loaves of bread on display, and then insisting that the baker make a new one from scratch in front of your eyes, just because you prefer Baked-to-Order.
If HDB were to build new flats for every couple, then let's perhaps rename Singapore to Construction Site. Or maybe give those couples a shovel and pail so they can start to demolish older flats, cost-free, to recoup more land.
Our founding Prime Minister, the late Lee Kuan Yew, once said that governing Singapore is "not a game of cards." Essentially, he is talking about maturity in thought and not yielding to frivolous and even damaging ideas. Doling up new BTO homes to Singaporeans just because they feel entitled to them is exactly the dross we should call out and denounce.
What's even worse was that Gan had brought up the Singapore Dream in his speech.
Note that the housing aspect of the Singapore Dream, as espoused by Lee Kuan Yew, is homeownership for all, which became the enduring objective of the Housing & Development Board (HDB).
To twist the definition of the Singapore Dream by putting BTO flats on a pedestal and then conjuring some sort of emotional blackmail in the form of unfulfilled aspirations of young couples, Gan has demeaned the decades of care and thought that our public servants have put behind our housing policy.
Now, let's make things clear once and for all.
BTO flats, which are sold at a discount to market value, are specifically targeted at lower and middle-income families. The income ceiling is just one of the eligibility rules put in place to maximise the opportunity for this group of Singaporeans to own homes and have a secure roof over their heads.
The current $14,000 income ceiling for BTO flats, I'd argue, is slightly on the high side, seeing that the median household income in Singapore stands at $9,293, according to 2019 figures.
To further enable lower-income households to own a HDB flat without unfair competition, 3-room flats in non-mature estates typically have an income ceiling of $7,000.
And here's what removing the income ceiling would do. It would completely squeeze out the lower and lower-middle income flat applicants, further reduce their already not-very-high chance of getting a flat, and hurl even more obstacles in their attempt to get ahead in life and attain a greater sense of security (from a starting point that's more challenging than most of us realise).
Young Singaporean couples, particularly the ones who've spoken to Gan Thiam Huat, must learn to be content with their relatively abundant lot. If a couple is earning more than $14,000 and ridicules the prospect of living in a HDB flat they can afford just because it isn't new, perhaps they should just live with their parents forever.
What are your views of removing the BTO income ceiling? Share your thoughts in the comments section below.
If you liked this article, check out I Survived Homelessness in Singapore for Eight Months, this is my story and You busted the HDB income ceiling. Now What?
[The views of the editor in this article are entirely his own and do not represent the view or position of 99.co.]