(Header image credit: Life Art Reno Design)
Are you tired of living in spaces so cramped, you've memorised the pattern of veins on your sibling's eyeballs? Do you long to rush to the toilet in the morning, and not have to wait 20 minutes while someone puts on their makeup? (Cover image credits) Then you need something bigger than a conventional HDB flat. You need an old school executive maisonette, and we've uncovered a few of these gems on 99.co we can't wait to tell you about!
What are executive maisonettes?
Executive maisonettes – despite sounding like some high-end pastry (crepinette anyone?) sold exclusively in executive airline lounges – are HDB flats that have two separate levels. The bedrooms are found on the upper floor, while living spaces such as the living room, dining room, and kitchen are located on the ground floor. Most of these flats are at least 1,570 sq ft, which by the year 2037 will probably be considered sufficient living space to house an entire block.
Executive maisonettes are highly sought after because these units are no longer being built – the Executive Condominium (EC) scheme replaced them in 1995. Executive maisonettes have been known to reach resale prices of up to $1 million. Some Singaporeans still prefer them over ECs – for some people, a pool and gym are not as important as, say, being able to stretch in the morning without smacking a family member on the mouth. On a more serious note, living in an executive maisonette where a staircase separates communal living spaces from bedrooms is a much sought after feature. After all, it's about as close as you can get to "landed property living" in an HDB block.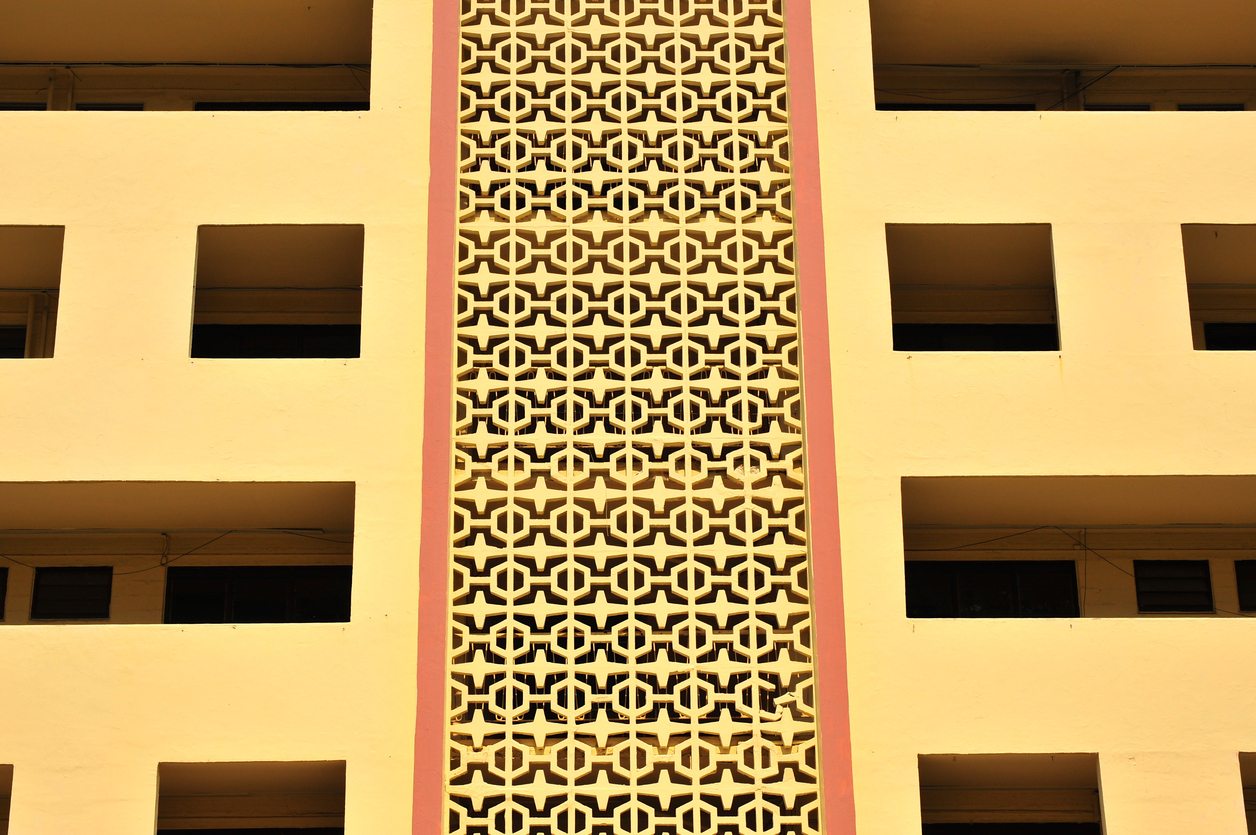 Here are a few executive maisonettes we've found on 99.co we think are worth considering, if you're looking to purchase one:
Sunset Way
Clementi Street 13, District 5
$890,000 – $908,888
3 bedrooms, 2 – 3 bathrooms (1,582 sq ft)
Sunset Way Executive Maisonette Listing 1
Sunset Way Executive Maisonette Listing 2
Lush surroundings and relative proximity to the city (20 minute drive) makes this enclave a popular one among EM buyers. Surrounded by private estates, Sunset Way, with its handful of high-rise HDB blocks, offers both convenience and relative seclusion – the best of both worlds. Some of these units boast sweeping views of the city. With popular cafes, schools and other amenities in the area, you won't have to venture very far from home for your everyday needs.
Sunset Way, incidentally, is home to a lot of quirky and unique restaurants. This will appeal especially to the foodie types.
While Sunset Way does not have a MRT station within walking distance, it is serviced by buses which will take you to places like Clementi Central, Holland Village and even the CBD.
Bishan
Bishan Street 23 & Bishan Street 13, District 20
$960,000 – $990,000
3 Bedrooms, 3 bathrooms (1,572 – 1,636 sq ft)
Bishan Executive Maisonette Listing 1
Bishan Executive Maisonette Listing 2
Formerly a giant graveyard, Bishan has long shaken off its taboo reputation. Why, these days, we only hear about two or three ghostly sightings every 7th month! (Note to Bishan property owners: that was a joke!)
In all seriousness, Bishan is a fairly central neighbourhood; with amenities from Bishan Park to Junction 8, you have everything you need for physical and emotional wellness within easy reach. Bishan MRT station has access to both the North-South line and Circle line. Together with a bus interchange, Bishanites have access to a wide array of public transport choices.
Note that two executive maisonette units have broken the $1 million mark here, and they probably won't be the last to do so.
Toh Yi Gardens
Toh Yi Drive, District 21
$950,000
4 bedrooms, 3 bathrooms (1,570 sq ft)
Toh Yi Gardens Executive Maisonette Listing
With its red brick exteriors and spacious double-storey units, Toh Yi Gardens is another quiet neighbourhood which is sandwiched between Bukit Timah Road and Upper Bukit Timah Road. With the exclusivity of Bukit Timah Road just a few streets away, don't be surprised if you rub shoulders with the well-heeled in the vicinity. These include company directors, business owners, and people who spend $600 a month on their cat.
Amenities wise, the area reflects its residents – pristine and quiet. Traffic is seldom an issue here, despite the parade of shiny new cars; you can thank the low density landed housing for that.
With one of the largest FairPrice Finest (at Bukit Timah Plaza) as well as a wet market located within walking distance, grocery shopping and doing your weekly marketing is a cinch!
There are many eateries here that showcase the likes of artisanal pasta/pizza/coffee and oven-baked pastries (with unpronounceable names). If someone were to open a stationery shop here, it would probably feature artisanal pencil sharpening!
Toh Yi Garden's proximity to Beauty World MRT station (along the Downtown line), is another plus point which adds to its attractiveness. Serious executive maisonette buyers may want to get down to securing a unit here before its asking price crosses the $1 million threshold.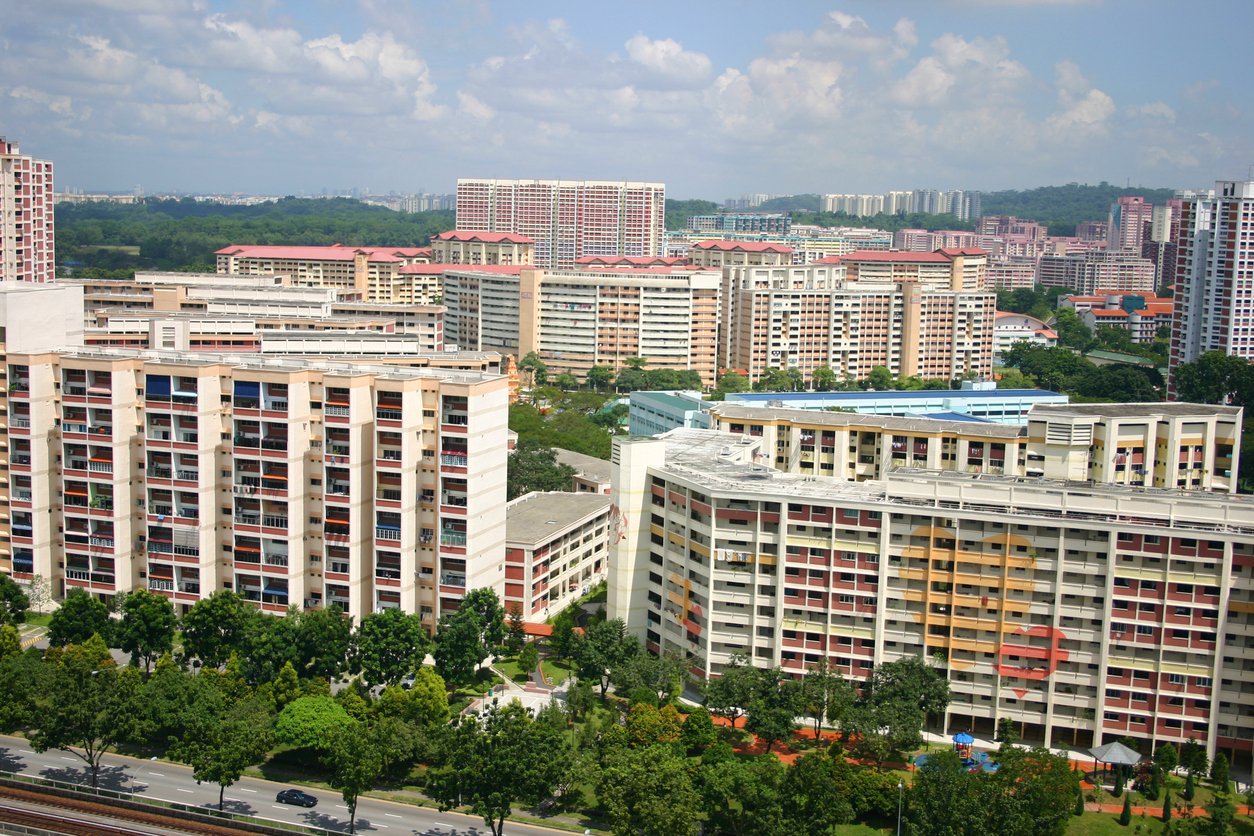 Bedok
Chai Chee Avenue, District 16
$790,000
3 bedroom, 3 bathrooms (1,560 sq ft)
Bedok Executive Maisonette Listing
The executive maisonettes in this area have benefitted from the opening of Bedok Mall. Previously, the highlight of the area was the market next to the Bedok bus interchange, a landmark McDonald's outlet, and a nearby emporium. But the area has since undergone extensive rejuvenation and has had its retail power enhanced tremendously. Now you can go shopping for your MacBooks and Doc Martens etc in the middle of this heartland.
This listing has a lot of potential for long term gains, given the steady development of the area. With its proximity of Bedok MRT Station (along the East-West line) and Bedok bus interchange, public transport links are fairly extensive in this area. Buyers with an investor mindset will want give this area some serious thought!
Bukit Batok
Bukit Batok Central & Bukit Batok Street 52, District 23
$699,000 – $780,000
3 – 4 bedrooms, 2 – 3 bathrooms (1,550 – 1,560 sq ft)
Bukit Batok Executive Maisonette Listing 1
Bukit Batok Executive Maisonette Listing 2
These units in Bukit Batok are a good deal given the sheer amount of space for the price. Now we'll be frank, the main amenity in Bukit Batok is West Mall; the area could certainly do with more sprucing up; but it's come a long way in the past decade, where it was mainly known as a light industrial area.
For now, we're listing these because it's a rare opportunity to get a unit this huge, at such a good price. Both units are also serviced by either Bukit Batok MRT or Bukit Gombak MRT (along the East-West line); so big families who want a home in the west should definitely take a look.
Not sure how much space you really need? Read our article here, or find out more about jumbo HDB flats, which are another type of spacious HDB flat!
Find the home of your dreams today at Singapore's largest property portal 99.co!