Aspiring homeowners, get ready for the upcoming February 2017 BTO flat launch! This round will see new BTO flats at Punggol, Woodlands, Clementi and Tampines, with a total of 4,160 units up for grabs. Here's what you need to know:
Punggol


Flats will be released at two locations in Punggol in the upcoming exercise, the first of which is at Northshore Drive, further down the road from Punggol Settlement. This spot is ideal for homeowners who like to be close to the sea, but not for homeowners who prize convenience and accessibility over anything else.
Nearest LRT: Punggol Point LRT (3 stops away from Punggol MRT)
Units available: 760 (2R Flexi, 3R, 4R and 5R).
The second location where flats will be released is at Punggol East, directly bordering Serangoon Reservoir. Residents will also have to travel a distance to get to Punggol MRT; however, Waterway Primary School is located across the road from this development, making it a good choice for families with children.
Nearest LRT: Riviera and Kadaloor LRT (3 – 4 stops away from Punggol MRT)
Units available: 1010 (2R Flexi, 3R, 4R).
Woodlands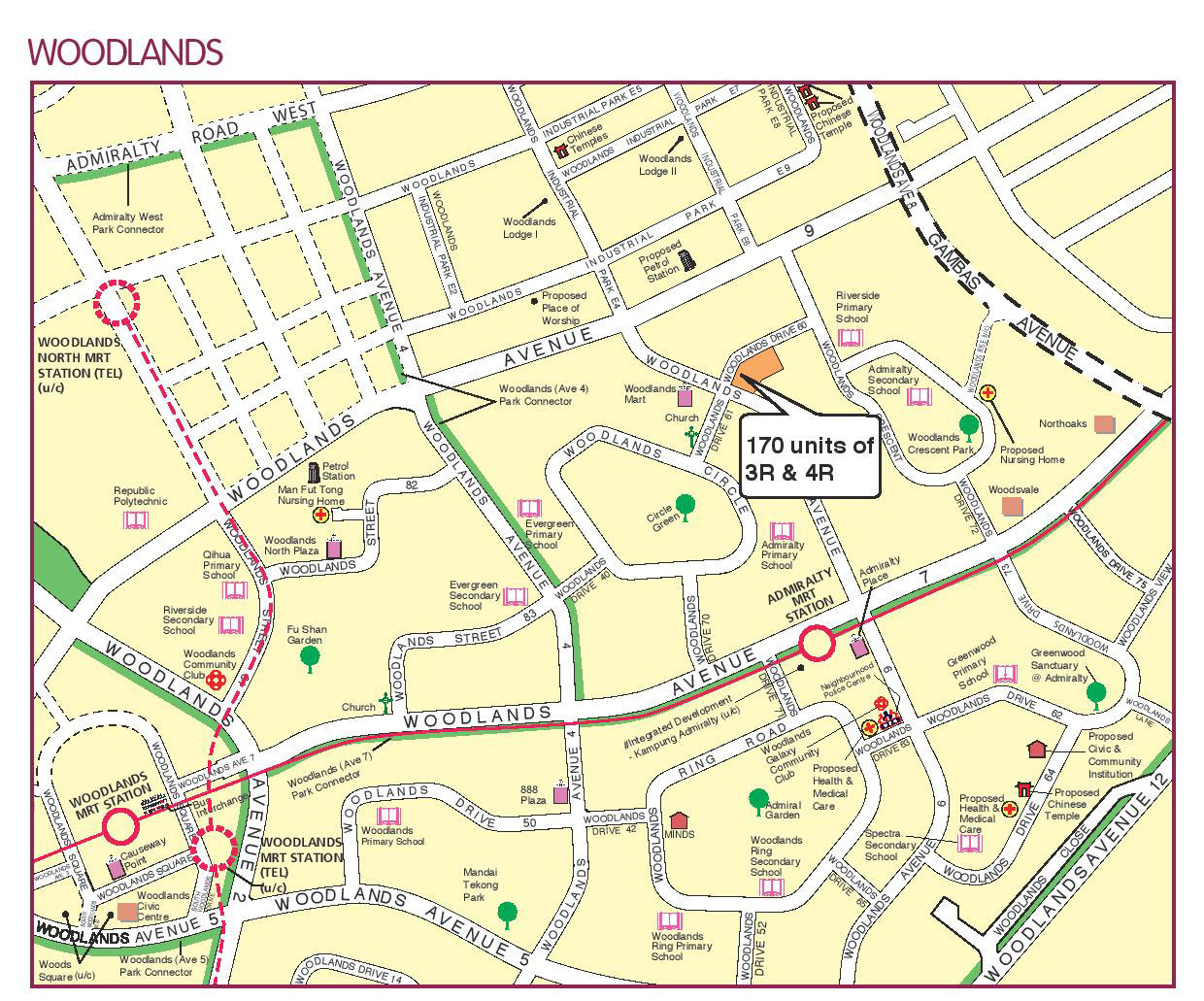 The location for the Woodlands project is at the intersection of Woodlands Drive 60 and Woodlands Avenue. There are two primary schools located nearby – Admiralty Primary School and Riverside Primary School, as well as Woodlands Mart. Taking past BTO prices into account, this Woodlands project should be one of the most affordably-priced options out of the lot.
Nearest MRT: Admiralty MRT
Units available: 170 (3R, 4R).
Clementi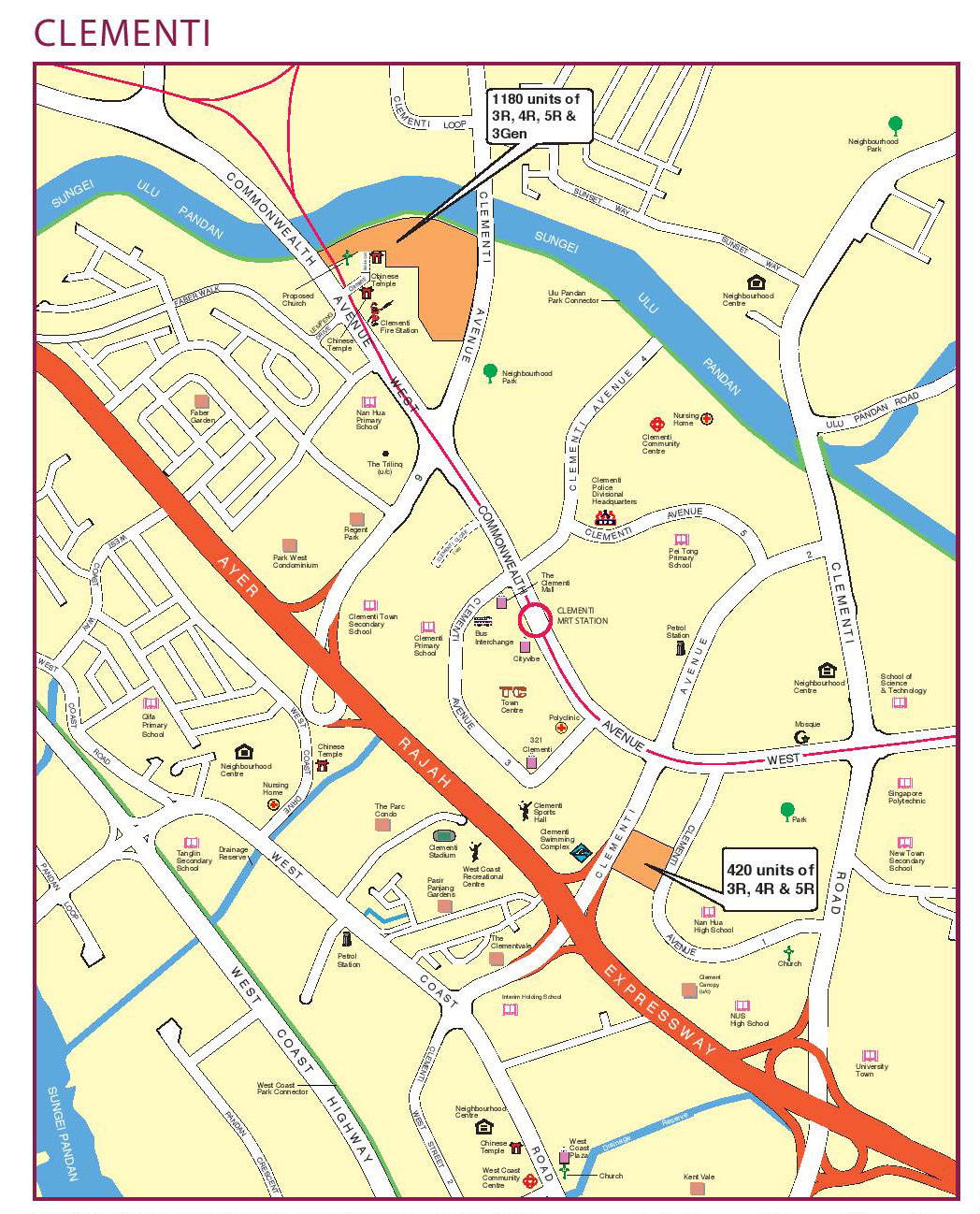 There are two upcoming Clementi projects, the first of which is located between Clementi Avenue and Commonwealth Avenue West. There are two Chinese temples located directly at the foot of the project, with a proposed church that's upcoming as well. Nan Hua Primary School is nearby, and the project borders the Ulu Pandan Park Connector.
Nearest MRT: Clementi MRT
Units available: 1180 (3R, 4R, 5R, 3Gen).
The second Clementi project is located in between Clementi Avenue 1 and Clementi Avenue 2. There are many amenities nearby, such as the Clementi Swimming Complex and Clementi Sports Hall which are directly across the road. Nan Hua High School is also nearby; however, units facing the Ayer Rajah Expressway will have to contend with the added noise.
Nearest MRT: Clementi MRT
Units available: 420 (3R, 4R, 5R).
Tampines



Both projects at Tampines are located in the same area, with Tampines Street 85 (currently under construction) separating them. This area is not built up as of yet, however, a neighbourhood park is currently under construction, and there are plans have been proposed for a church as well. Junyuan Secondary School and Springfield Secondary School are both nearby.
Nearest MRT: Currently Tampines MRT, but this will be replaced by Tampines West MRT which is expected to be up and running by end 2017.
Units available: 310 units each or 620 units in total (4R, 5R, 3Gen).

Not sure which neighbourhood you'll like to stay in for the February 2017 BTO flat? Check out our Punggol, Woodlands, Clementi and Tampines neighbourhood guides for more information!